Research: The percentage of new and used cars that choose stick shifts is rising.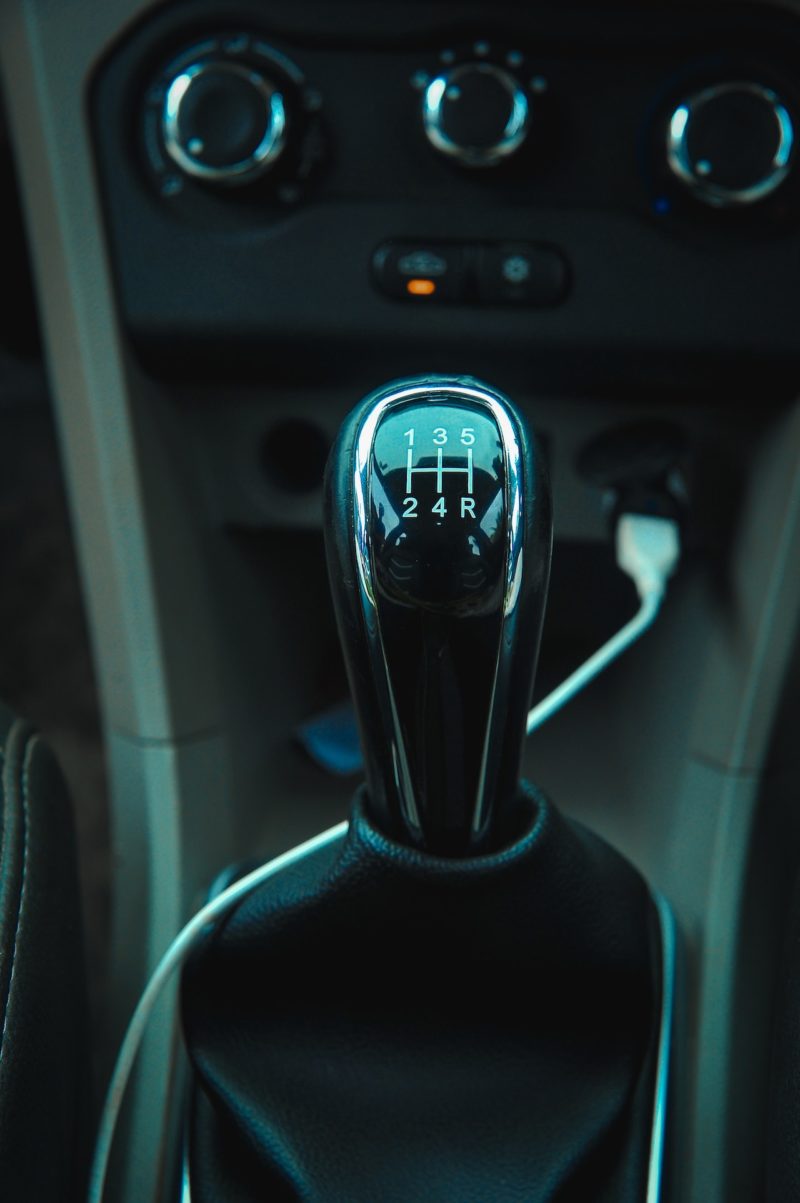 The proportion of sales for manual transmissions is increasing thanks to young consumers.
It appears that Volkswagen made the incorrect choice when it decided to discontinue providing the Golf GTI and Golf R with manual transmissions. Even though they still account for a small portion of new car sales, stick shifts are becoming more and more popular, according to a recent survey.
Industry trade publication WardsAuto reported that stick-shifted vehicles account for 1.7% of new car sales in the US as of now in 2023, citing data provided by J.D. Power. To put things in perspective, 1.2% of newly sold cars in 2022 had three pedals, compared to 0.9% in 2021.
And it's not just new cars. In the fiscal year 2023, CarMax sold 807,823 used cars; the company said that sales of stick-shift vehicles had climbed from 2.4% in 2020 to 2.9% in 2022. The retailer revealed, rather surprisingly, that customers in their 20s were mostly responsible for driving that percentage closer to 3%. As a result of a number of causes, including nostalgia and retro culture, customers have shown interest in manual-transmission automobiles, as regional vice president and general manager at CarMax Mark Collier told WardsAuto.
Not unexpectedly, a large number of drivers opt for a manual car because they find it enjoyable rather than cost-effective. The days of ordering a manual shift in order to save money are almost over because many reasonably priced modern automobiles, such as the Kia Rio, have two pedals as standard equipment. Manufacturers are pushing manual transmissions as the preferred option for enthusiasts more and more. The survey states that the Honda Civic, Ford Mustang, Subaru WRX, Jeep Wrangler, Chevrolet Camaro, Ford Focus, and Dodge Challenger are the vehicles for which CarMax sells the most manuals.
Others still find the stick to be a sensible option.
"In addition, parents who are shopping for cars for their teenagers have informed us that stick-shifts are appealing because they require both hands, which may serve as a deterrent for texting and driving," Collier said in closing.
eBook: Boosting Digital Presence for Sales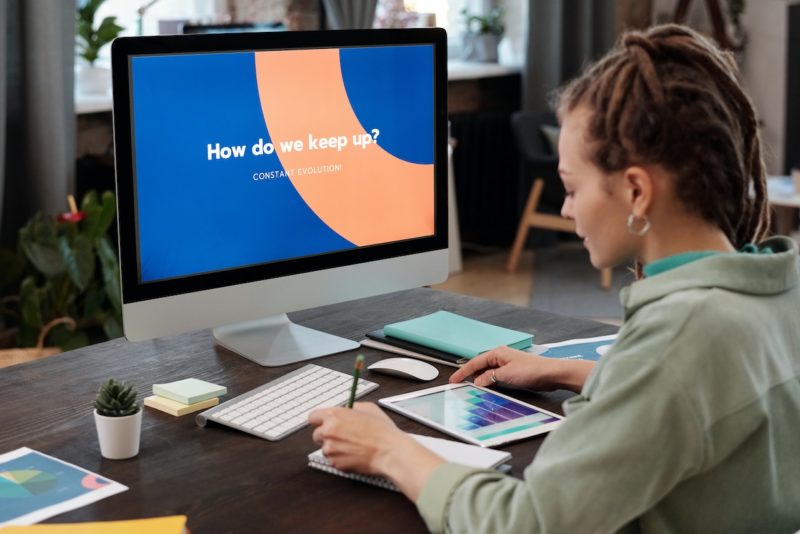 It is here… the brand-new eBook
Utilizing digital retailing techniques and data collection alone are no longer sufficient in the modern world. It's time to develop a step-by-step strategy for activating and utilizing them to boost revenue, keep consumers, and attract new clients in the digital age.
With the elimination of third-party cookies in the near future and a shift in customer inclination toward making more purchases online, It's understandable that many auto dealers are having trouble staying one step ahead.
But it's not as difficult as it might appear to update your marketing and business plan.
To generate revenues not only today but for many years to come, discover innovative ways to connect with and activate your client data. Customers now want a streamlined, digital experience as retail moves at a faster pace. Inside our newest eBook, you can learn how.
You may learn how to expand your digital presence and close more deals by looking more closely at the significance of not just gathering data but also knowing how to use it successfully.
12 ways to use AI for sales in 2023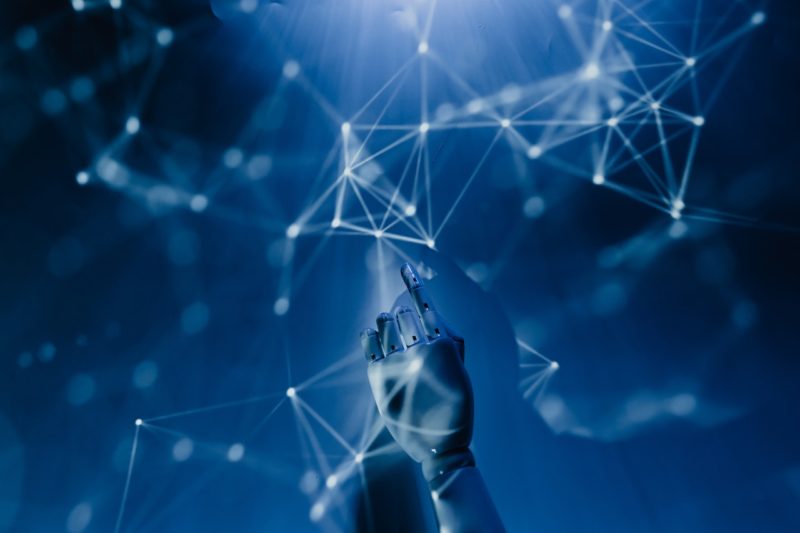 One of the most crucial roles in every company is sales, which determines expansion and commercial success. You have to embrace all opportunities to improve this function's efficiency and agility, starting with integrating AI into sales procedures.
Salespeople want information, data, and creative approaches to connect with new clients. Artificial Intelligence can drastically improve lead generation, lead conversion, and customer experience by altering the way sales teams approach the transaction.
The top 12 methods that firms may use AI for sales tasks in 2023 are examined in this blog article.
AI in sales: what is it?
Using artificial intelligence (AI) technology to support your sales force at every level of the sales cycle is known as AI in sales. Every aspect of sales, including demand forecasting, lead generation, conversion, and engagement, may be impacted by this.
Sales executives are interested in using popular artificial intelligence technologies in their companies, such as machine learning, automation, and generative AI.
According to Mckinsey study, around 20% of sales teams stand to gain from work automation, and artificial intelligence may undoubtedly be a major factor in that.
Why is AI necessary for sales?
Businesses may better handle administrative and non-consumer-facing operations including lead generation, lead scoring, classification, and follow-ups by implementing AI in sales. AI is skilled at extracting insightful information from massive volumes of data to comprehend consumer behavior and guide future sales tactics.
By integrating AI into sales processes, you may increase the output of your team significantly. Using AI in sales, companies may benefit from:
Increasing productivity
Getting rid of time-consuming work
Reliable sales forecasting
greater contentment at work
facilitating quicker business expansion
Greater rates of conversion
Increasing productivity
A sales representative's non-sales-related activities take up half of their time. A sales representative only really sells your service or product for around 35% of their time.
Companies may use AI to dramatically increase sales staff productivity by doing the following:
Automate routine work.
Connect sales databases to CRM platforms to facilitate data migration.
Improve your understanding of customer interactions with automated sales call recording and transcription.
Getting rid of time-consuming work
The sales process involves a lot of time-consuming tasks that sales representatives must perform. Sales effectiveness is hampered by maintaining customer data, engaging with unscreened website visitors, and gathering information from hundreds of sources.
These jobs can undoubtedly be handled by AI, which will also increase their effectiveness. For instance, AI can quickly summarize client talks more effectively than most people, even though your sales representative may not be the greatest at it.
Your sales staff may also design precise, accurate, and individualized sales pitches for your clients in order to accelerate the conversion process.
AI in sales also eliminates the need for sales representatives to compile reports on a daily or weekly basis by enabling management to rapidly access the data they want.
Reliable sales forecasting
Revenue predictions, timelines, and objectives are what drive sales teams. AI can help you close deals without prejudice, even if your boss is too optimistic or even misses a few good ones.
Artificial intelligence (AI) technologies are particularly good at anticipating future demand, sales patterns, and consumer behavior by analyzing big datasets.
Conventional forecasting makes predictions about the future based on past performance, season, and sometimes a few present circumstances. However, for a more realistic picture, AI-driven sales analytics systems take into account intricate algorithms and data sets.
Accurate sales predictions for the company may be made using a variety of tools, including sentiment analysis, reputation score, and website visitor statistics.
greater contentment at work
Sales teams are known to prioritize connecting with prospects and generating leads above everything else. Allowing workers to accomplish this task more quickly and effectively can help firms boost employee satisfaction.
In fact, 82% of respondents to a Deloitte study from 2022 said they thought AI will help people perform better at work and have more job satisfaction.
facilitating quicker business expansion
Using AI into your sales process is the toolkit you need to boost business expansion in this cutthroat market. Based on research,
Netflix's AI-powered customized recommendation system helps them save $1 billion a year.
Automation driven by AI allowed Amazon to reduce its operational expenses by 20%.
According to the Harvard Business Review, using AI in sales can result in up to 60% in savings and a 50% boost in revenue.
This suggests that companies stand to benefit greatly from investing in artificial intelligence technology.
high rate of conversion
The cycle of converting leads to customers is difficult and time-consuming. Lead quality is important, even though your sales team's performance is a big factor in conversion rates.
It's critical that your sales team get early access to the most significant leads rather than receiving a massive lead collection that isn't categorized or scored.
Even before sales representatives speak with consumers, AI may be used to track customer behavior, evaluate customer communications, and grade prospects using predictive models. This helps you allocate resources to the correct clients and greatly increases conversion rates.
AI in sales: 12 applications
Although most companies want to use AI in sales, they frequently underestimate the full extent of what AI can accomplish for them. The top 15 methods to use AI technology for your organization are covered in this section. AI has the potential to revolutionize many aspects of sales.
Facilitation of sales
The first and most crucial stage in the sales process is lead creation. Yet, a significant factor in determining your conversion rates is the manner in which your sales staff handle those leads.
Your sales force requires a number of tools, like content libraries, personalized proposal decks, marketing collateral, and more, to close deals successfully.
Companies may improve sales enablement using AI by:
Developing a tailored proposal for every company by examining pre-sales discussions, industry trends, and consumer pain concerns.
seeing chances for cross-selling and upselling
Create specialized advertising campaigns to spearhead nurturing initiatives.
Make unique video presentations.
B2B sales teams, who typically have to nurture leads for longer than those in D2C markets, will find this extremely helpful.
Head the score.
Every lead is not created equal. Your sales force has to concentrate on leads that are more likely to convert right away rather than those that require a little more nurturing if you want your company to meet its goals and not lose any opportunities.
Your staff would have to spend time making calls, comprehending needs, and separating the hot leads from the cold leads if AI-driven lead scoring systems hadn't stepped in.
Using historical trends, artificial intelligence (AI) may automate this process by analyzing leads and classifying them into the relevant groups. Sales managers can then expedite the conversion process by designating leads to the appropriate sales representative.
Chatbots:
Sometimes we fail to see that a business's sales are a result of the efforts of the entire company. Every encounter a customer has with a brand influences their perception of it and influences their choice to buy.
A brand that is approachable and ready to address consumer inquiries quickly outperforms its rivals. With AI-driven chatbots, firms can present a 24/7 availability while assembling a lean crew.
Businesses may increase revenue using chatbots by:
creating a list of commonly asked questions and letting users communicate with the bot to get the answers to these questions.
enabling customers to receive responses to their inquiries outside of regular office hours.
Answer consumer inquiries as soon as possible once they are recorded during the no-agent period. This ensures that you don't overlook any leads or crucial questions from prospective clients.
Optimization of prices
Finding the sweet spot in price will be made easier if you know what your rivals are charging and can estimate what clients are prepared to pay. Still, it's easier said than done in this process.
Here are some benefits of using AI in sales pricing models:
Compare historical price and sales data to see what works best.
Utilize price surveys' findings to choose the best pricing plan for your company.
Create a survey to find out what customers want to know about price and models of pricing.
UI improvement
Your clients go to your website first when they have an urgent inquiry since it is available around-the-clock.  Their impression of the brand and the possibility that the visitor will become a client are influenced by their experience here.
By employing personalisation strategies, AI may greatly enhance the experience that users have on your website.  Companies can utilize AI for:
Examine heatmaps to gain insight into visitor behavior and assist in strategically placing calls to action.
Customize pop-ups to enhance the experience for visitors
Get customer input on their experience using the website and make the appropriate improvements.
AI-driven examination of sales calls
Sales managers should keep an eye on and evaluate each sales call.  This aids in their assessment of the efficacy of the sales force, comprehension of consumer mood, and modification of sales tactics.
However, it can be exceedingly taxing and time-consuming to listen to every call every day. Thus, this is a fantastic chance to use AI for this assignment.
Using natural language processing, AI can "listen" to callers, assess their word choice and tone, and gauge their general mood. Your sales representative may use the information to improve sales success in real time.
AI may also be used by businesses to generate conversation summaries that they might use for reporting purposes or to continue client negotiations.
In order to assist businesses capture all client talks, AI may also aid transcribe sales calls. This is especially useful in the healthcare sector, where such information may be relevant.
predicting sales
One of the best methods to boost your company's productivity is to anticipate sales volume accurately. With the use of market trends and your past sales data, AI sales tools can provide precise forecasts that will boost your productivity and help you keep an eye on your warehouse stock.
Using AI has the benefit of automating the operation by allowing you to generate dynamic reports that alter as the variables do.
AI-powered sales education
You'll discover the most effective methods for assisting and training your sales people while your AI sales tools gather and evaluate data. You can observe where leads stop in the sales funnel with AI.
With AI-powered training solutions, companies can:
Provide top-notch training materials to support their sales personnel.
Provide sample accounts and videos to encourage self-training.
Determine where the current training programs are lacking and adjust as necessary.
Cycle management and sales pipeline
Managing the sales pipeline is the first step in a lengthy process that involves managing a sales cycle. By examining the leads in their pipeline and taking action to convert them, businesses may project sales and income.
With information on the most effective ways to clinch the transaction, AI sales tools will assist you in tracking where prospects are in the sales funnel.
Additionally, you may use AI sales tools to track the sales cycle and ensure that:
The sales teams will never again overlook a follow-up email or call.
Reps for sales make contact at the best moments, and the team keeps track of the following stages in the sales funnel.
With an automatic appointment reminder system, sales representatives may concentrate on building relationships with clients rather than making notes.
Automation of Attribution
You want to use your marketing spend wisely given the abundance of digital marketing platforms available. In the buyer's journey, attribution may be automatically tracked using AI sales solutions. You'll be able to see if programmatic advertising works better than organic search results or if Facebook surpasses Instagram.
Prospect engagement powered by AI
Your sales staff may be skilled at closing deals, but it doesn't always imply they can write the finest emails or answer inquiries from clients. You can teach them, yes. To increase sales productivity, you might even further invest in AI-driven prospect interaction technologies.
Useful AI tools for sales interaction are:
Create relevant and interesting emails for prospective clients to turn them into leads.
Respond to consumers' complex inquiries in an honest and professional manner. For optimal outcomes, responses can be rephrased and grammar checked with the use of AI-driven messaging apps.
Communicate with clients using text messaging to quickly set up appointments.
Reports should be automated.
All organizations need to have access to comprehensive reporting at all times in order to take control of their sales operations. It is better for sales managers to oversee sales representatives rather than always producing reports.
Based on the parameters customers choose, organizations may receive customized reports in just a few seconds using AI-driven solutions. To ensure you have all the data you need to make the best business decisions, you can also set up a regular automated delivery schedule for these reports.
Increase sales using AI
An AI-powered platform that has won awards and helps organizations enhance the customer experience from the prospect stage on. It is also among the most economical options available to companies in all sectors of the economy. A few instruments that companies may use to improve their sales effectiveness are:
Texting
Thoughts
Texting in bulk
AI Texting
Leads may discover your company through Google Business Profile, business websites, and social media networks. You can benefit from SimpSocial Messaging:
Combine every communication you have with a consumer under their profile to ensure you never overlook anything.
Make discussion summaries to assist sales representatives in comprehending previous exchanges.
Utilize AI-powered tools to compose, reword, and create replies for consumer inquiries.
Documentation
One of the best AI sales reporting solutions for enterprises, which assists:
Examine and enhance their web reputation so that you may take appropriate steps to create a perception of the company.
Monitor and evaluate consumer opinion through feedback.
Find patterns in the interactions with customers.
Observe social media mentions.
Examine performance in relation to rivals using a benchmarking tool.
Utilize consumer feedback to gain meaningful insights and simplify operations.
Sending Out Bulk Texts
With a response rate of almost 50% and an open rate of almost 100%, SMS marketing is the go-to sales technique for boosting productivity. SimpSocial Mass Texting allows you to send and receive SMS messages.
Offer discounts, polls, and private messages to individuals. From your mobile device, you may reply to SMS or forward them to sales representatives for further action.
When everything is said and done, examine the statistics from your text ads to find out how you may enhance your sales results.
AI-related FAQs for sales
First. How can AI increase revenue?
2. How can AI be applied to sales forecasting?
Three. How may AI be applied to sales enablement?
Increase sales efficiency by using AI
You run the danger of slipping behind your rivals if you don't include AI into your sales process. And with good reason—nearly 90% of sales executives are considering or have already implemented AI in sales.
AI can assist you in maximizing the amount of data at your disposal. AI solutions improve sales, streamline your sales process, and enable precise forecasting.
With SimpSocial's solutions, you can significantly enhance your operations and the client experience from the very first encounter. AI-driven solutions increase efficiency and save time and money, which makes it much simpler for any organization to scale and expand.
Use SimpSocial product line to your advantage to start the shift right now!
14 surefire ways to make customers happier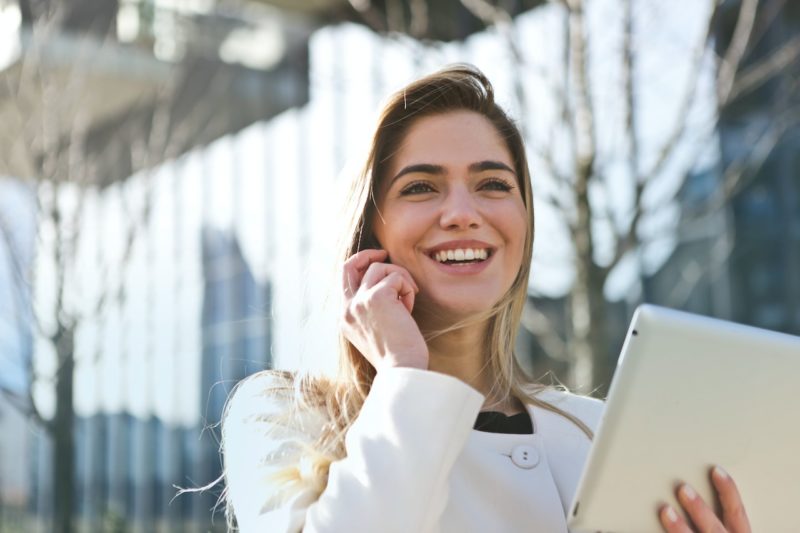 about you, you may expand and improve your company. Excellent merchandise, top-notch advertising efforts, and the most expensive commercials all pale in comparison to the influence of happy customers. Customer satisfaction increases word-of-mouth referrals, fosters brand loyalty, and dramatically accelerates the expansion of a company.
However, in the fiercely competitive corporate environment that is always changing, satisfying clients is getting harder. With the help of this blog article, organizations may enhance customer happiness and make the process of satisfying consumers easier.
Customer satisfaction: what is it?
A company's level of customer satisfaction is determined by how satisfied and delighted its consumers are with its offerings, services, and overall experience.
Businesses need to concentrate on maintaining contented and pleased clients. They remain loyal to the company in this way, boosting sales and goodwill. The majority of prosperous businesses credit their success to their dedication to raising customer satisfaction.
It is not an abstract measure, even though it feels that way. Companies may use customer feedback via a variety of outlets, surveys, interviews, and analyses to gauge how satisfied their customers are.
Why is it crucial to satisfy customers?
Customer happiness has a direct bearing on income, conversion rates, referral programs, and brand reputation. It affects a company's ability to expand in a significant way.
Let's examine the top four factors that make a business's ability to satisfy its customers so important.
lowers customer attrition
Getting new customers is a difficult and costly task. Over the past several years, there has been a considerable increase in customer acquisition expenditures. In actuality, the cost of acquiring a new client has decreased by 222% over the last eight years. So, concentrating on and keeping current clients is a wiser course of action for businesses.
Putting money into raising customer satisfaction lowers the likelihood that a client would leave the company (customer churn).
raises the lifetime value of customers
The amount of money a company may make over the course of a client relationship is known as customer lifetime value. It affects how long a consumer remains a client of the company. The benefit to the company increases with purchasing frequency and duration.
A client who is happy with a firm is more likely to continue using its products and services than a dissatisfied consumer.
enhances your brand
A company's brand is a gauge of its standing in the eyes of the public, prospective clients, and current consumers. The level of brand awareness will increase with the strength of your reputation management.
Companies that have excellent products but unsatisfied clients face the danger of losing market value and harming their reputation.
However, companies that prioritize raising customer satisfaction levels have the ability to establish a premium brand and charge more for the same good or service.
increase in client loyalty
Satisfied clients develop a strong bond with the brand and could consistently pick your company over rivals. In addition to increasing the likelihood of referrals and word-of-mouth recommendations for your company, this fosters client loyalty.
The three Cs of client contentment
It should be the motto of every customer service office: practice makes perfect. And for that reason, consistency, consistency, and consistency are the three Cs of customer happiness.
It also demonstrates how important it is to have consistency in all facets of client contacts, so it's more than simply alliteration.
Consistency of the client journey
Consistency in the customer journey and the overall customer experience are highly correlated. McKinsey found that banks with lower customer satisfaction scores generally suffer greater variability in their own branches or a lack of consistency.
Businesses need to invest in procedures that give every client, regardless of channel of engagement, a consistent and positive customer experience if they want to create a community of happy consumers.
Emotional regularity
Since it is fundamental to building the consumer's confidence in your company, emotional constancy is critical to customer happiness. A great emotional experience for the client is usually the outcome of making sure that every customer encounter receives the same level of service and pleasure.
Consistency in communication
Reputation, brand recognition, and customer trust in a company's ability to supply goods and services will all rise as it maintains and strengthens its consistent communication style.
Trust and customer satisfaction are increased when customers get consistent and on-brand messaging across all communication platforms.
14 Ways to Enhance the Client Experience
It's easier said than done to increase client retention. Assessing your consumer experience and identifying the most important enhancements your business can make is the ideal place to start.
These are our top 15 suggestions for improving customer satisfaction via improving the customer experience.
Consider the consumer journey carefully.
Experiencing the client journey firsthand with your organization is one of the most effective methods to comprehend it. Consider every stage of the customer experience by placing yourself in the consumer's position. This covers the user experience in general, your response rate, and the ease of finding you.
You may identify client pain spots and take action to enhance the experience by having a thorough understanding of the customer journey.
Provide cross-channel assistance.
Providing consistent customer assistance across all channels your consumer is likely to use is known as omnichannel support. By doing this, you can guarantee that you meet clients where they are and respond to all of their inquiries in real-time.
Here are a few strategies for implementing omnichannel customer support:
Live chat assistance
It has been shown that response time is crucial to providing better customer service. Unlike email inquiries, which take longer to respond to, real-time replies may be given with live chat support platforms.
assistance from social media
The majority of consumers prefer to send direct messages to businesses on social media sites and follow them there. Companies need to have a staff ready to respond to these inquiries right away. Such convenient access to brands can raise client satisfaction levels considerably.
Use AI-driven tools like SimpSocial to monitor and handle interactions from a single inbox if you use several social media networks.
Email assistance
One useful tool for customer support is email. Compared to instant messaging or live chat, email response times are probably going to be slower. However, email support still offers a valuable way for your company to raise customer satisfaction with consistent updates on orders, surveys, and product information.
Phone assistance
Additionally, phone help is still a reliable way to get customer care. According to recent surveys, the majority of customers would rather call a customer care agent to speak with them. In order to offer customers direct customer care via their phone, your company should also take into account other messaging methods, such as text messaging and mobile applications.
Collaborate with SimpSocial to deploy AI-powered omnichannel help at a reasonable price point.
Request opinions
Requesting input is essential. Just 1 out of every 26 consumers will speak with a business directly about a bad experience. The others, though, will depart without bringing up the matter. By asking for input up front, you may lower the likelihood that a client would leave and take preventative measures to keep them around in the future.
Surveys are a good way to get input from customers and identify issue areas. Send them out on a regular basis.
Answer each review.
By replying to reviews, you may increase customer satisfaction and achieve a greater retention rate by fostering a sense of trust and loyalty. Customers not only want a company to reply to their reviews, but they also want a timely response as part of excellent customer service.
Always lead with empathy
According to a study published in the Harvard Business Review, the top 10 brands in the 2015 Global Empathy Index were able to "increase in value more than twice as much" as the businesses in the bottom 10. Leading with empathy means your company speaks and acts with empathy, listens to your customers, and takes into account their needs, circumstances, and goals. They also produced "50% more earnings."
SimpSocial and other AI-driven review management systems enable you to build personalized templates that start with empathy and support your employees in giving customers a positive experience.
Engage chatbots around the clock.
You might be amazed at how much can be discovered by going over chatbot and live chat transcripts. Engaging with chatbots around the clock and providing customers with the opportunity to contact you whenever they need you will allow you to obtain important insight into the questions, worries, and frustrations that customers have. If the chatbot hadn't been available, they might not have voiced these observations.
Additionally, you may work with chatbots driven by AI that evaluate consumer interactions and customize replies to enhance the user experience.
Inform your teams of your feedback.
Positive or negative customer feedback affects how well your firm grows. If your consumer is satisfied, you may make the most of this by, for instance, getting a favorable review that you can publicize and market. Negative client feedback, on the other hand, may also be helpful as it helps you think of methods to make your company better.
But if you don't share this information, your customer care teams won't be able to leverage the comments you get. By providing feedback to the essential team members, they may promptly implement remedial measures.
From the dashboard, you may designate team members to handle bad reviews, survey replies, or inbox messages. With our powerful reporting models, you can also observe the efficacy of resolution rates.
Always decide what to do next.
The consumer feels taken care of and knows what to expect next in the customer experience when there are clear next steps in place. The consumer won't have to think about it; they'll know without fail who to contact when to anticipate an update, and what occurs even after a transaction is over. This step might mean the difference between a successful customer experience and helplessly watching clients walk away because they don't know what to do next.
Motivate your staff to delight clients.
Encourage your team to reward devoted customers, proactively engage with them to make sure they have the assistance and support they require, and spot opportunities where the customer experience can be improved. Your team should consider going above and beyond to delight the customer (and should be granted the freedom to do so).
Establish a culture that is focused on the needs of the consumer.
If your company has a customer-centric culture, then the customer is at the center of everything you do. Create procedures that take into account the wants and demands of your clients.
Make sure your procedures are easy to understand, that clients can easily find you and get in touch with you, and that your staff has enough tools to help them.
Keep an eye on passive client feedback across all platforms.
Even if you don't ask for client feedback, there are plenty of inventive methods to keep an eye on it. These include social listening—that is, keeping an eye on what people are saying on your social media accounts—evaluating website activity, permitting review and comment areas, and examining chatbot and live chat interactions.
You won't have the information needed to effectively build a loyal client base if you try to expand your consumer base without this data.
How is customer happiness determined?
Having tools in place to track results is necessary if you want to successfully convert your clients into content and devoted repeat customers.  This allows you to keep an eye on what is effective and what needs to be improved.
Here are some easy methods to gauge client satisfaction:
List your objectives.
Establish precise goals and benchmarks for client satisfaction, as well as future progress targets. The data you gather could not provide important indicators that enable you to raise customer satisfaction levels if you don't have a clear objective in mind.
Define a plan.
After you've set goals, you'll need an overview of your strategy so you can gauge your progress toward them.
It could involve a procedure for sending review requests, interviewing customers, conducting frequent surveys, etc.
Select a model for a customer satisfaction survey.
One creative technique to gauge customer happiness is through customer satisfaction questionnaires. The most popular measures for measuring customer happiness are:
The customer's level of satisfaction is measured by the Customer Satisfaction Score (CSAT).
The customer's propensity to recommend your business is rated by the Net Promoter Score (NPS).
client Experience Level (CES): a measure of how easily a client navigates the customer journey
Check out our comprehensive blog post to find out more about how to calculate the customer satisfaction score.
Make the survey's questions and design unique.
As is customary, we advise tailoring any material meant for your clients, including surveys. You also want the surveys to be interesting, not too long, and, above all, easy to use.
Visit our blog entries on brand survey questions and product survey questions for ideas on how to get started.
Ascertain the trigger for your survey.
The time a survey reaches your consumer is critical to its success. Choose the point or stages of the customer journey at which you want the survey to be sent to your customer's email address, and think about why that will work best.
For the best outcomes, you can examine survey open and response rates.
Decide on the survey's medium.
The goals you have in mind will determine which survey medium is best. For instance, following a transaction, you may ask a consumer for their opinion. After they have viewed a video or instructional, you may be asking them for feedback to find out if they found it useful. Certain goals are better served by different media.
Examine those survey results.
To identify the crucial areas of your company that require attention, start by going over the written feedback, the remarks, the complaints, and the reviews. After that, you may use reporting tools to help you comprehend the survey data as you study it.
Make changes as necessary.
The most crucial thing to do after finishing everything above is to consider the criticism and make changes. This demonstrates to the client that you listened to them and that you were concerned enough to handle their issues.
Utilize the appropriate platform to enhance your reputation and attract new clients.
Increasing client happiness is one strategy to increase the profitability of the company. You may engage with your consumers more successfully across a variety of platforms by locating and acquiring the best customer feedback platform.
Through its several solutions, SimpSocial, an award-winning all-in-one customer experience platform, assists businesses in raising customer happiness. Requesting reviews, updating company profiles, implementing chatbots, automating surveys, setting up appointments, and more can all be done using SimpSocial.
10 feedback questions your business needs to ask in 2023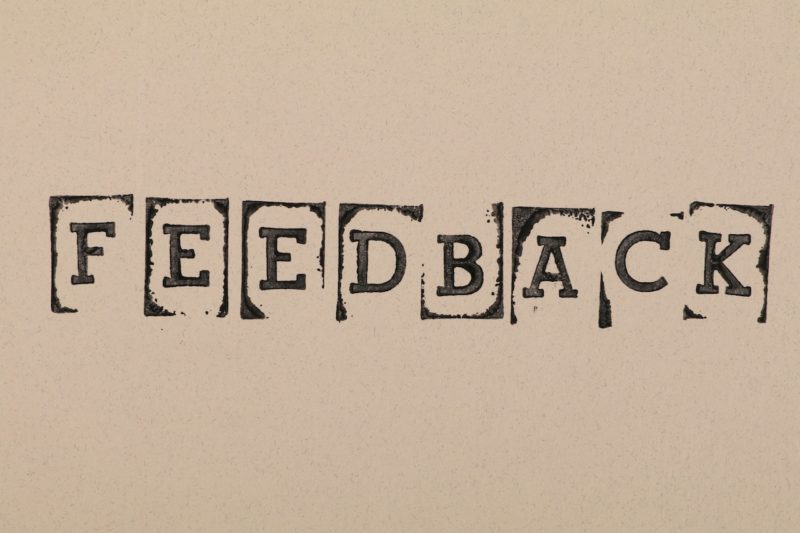 Testimonial questions: what are they?
Testimonial inquiries are an effective technique for determining your brand's worth. The questions you ask should ideally elicit sincere comments from customers and provide light on the effectiveness of your product offerings as well as the caliber of your customer support. Additionally, you may utilize a positive customer review to persuade prospective clients and leads of the value of your products.
Why does it matter which testimonial questions you ask?
Knowing your clients well is essential to the expansion of your business. By using the appropriate questions to elicit testimonials, you may find out the following:
Brand perception: To ascertain if your company is headed in the correct direction, you want to know if your consumers have a favorable opinion of your brand.
Credibility: Well-rounded client testimonials reassure potential customers that they can rely on you and offer them a sense of what to expect should they decide to work with you.
Prospects for development: Client endorsements serve as insightful comments and point out certain areas in which your goods and customer support might be strengthened.
Strong endorsements: In the end, you want to have at least one outstanding endorsement or client success story that highlights the enormous influence of your good or service.
Transparency: Requesting testimonials demonstrates that your company is open to receiving feedback, making adjustments, and being forthcoming with information.
bad reviews reference
How to craft the ideal questions for testimonials
Although crafting compelling testimonial questions is an art form, it's fortunately a talent that can be learned. To help you get started, consider these steps:
Establish a goal: You should have a specific objective in mind when you come up with testimonial questions. The questions you ask for one aim may differ greatly from the questions you ask for another. You may need to find chances for new features or goods or ascertain client impressions. To do these things, you'll need to ask the right questions.
Jot down your inquiries: Craft inquiries in a manner that would encourage clients to provide thorough answers. Asking open-ended questions as opposed to yes/no ones will help achieve this.
Try out your inquiries: Organize an internal practice interview. You may determine whether or not your queries will lead to the desired outcome by looking at an employee testimonial.
Fix questions that don't work: Some questions won't come up during your practice interview; make the necessary improvements and give them another shot. Your queries about client testimonials can go online as soon as you're satisfied with the outcome.
How to request endorsements
Whether or whether you acquire great customer testimonials will depend largely on timing. So, it's imperative that you inquire as soon as possible once a consumer interacts with your organization. However, you can use SimpSocial's Reviews and Surveys solutions to automate and optimize the procedures involved in obtaining these priceless endorsements.
Ten questions to ask your consumers about testimonials in 2023
You may learn more about your consumers' opinions of your brand and areas for improvement by answering the following testimonial questions.
Example of a customer testimonial survey question.
Questions regarding testimonial forms
1. Could you briefly describe your company and your position within the company?
Always inquire about the nature of the customer's business and their role within the organization when speaking with a business-to-business (B2B) client. It is important to ascertain right away whether you are working with a person who has the authority to make judgments about purchases.
2. What prompted you to look for our offering?
The main issue that your client is attempting to resolve with your good or service is the subject of this question. You will learn a great deal about the need and demand for your services from their response.
3. What problems did you hope our product would help you with?
You need to pinpoint the precise issues that both present and potential clients are facing. Requests for client input based on your buyer personas can be used for this. You may more precisely identify common issues faced by a certain target population by segmenting your consumer base.
4. When did you learn about our company?
By asking this question, you may find out if the person you're speaking with is a long-time fan of your business or not.
5. How were you introduced to our brand?
You and your marketing group need to understand how consumers find your company. Depending on their responses, you will know if you need to invest more time in social media, email, SMS, or traditional advertising methods.
6. Why did you select our offering over an alternative?
You must understand the unique selling points of your product or service. You can determine from this data if you're on the right track or if there's much space for improvement.
7. What was the outcome of your purchase?
Requests for testimonials are likely to receive enthusiastic responses from contented clients. They could even be prepared to go above and beyond, like offering a video testimonial.
In what way did you feel hesitant about buying the product?
You can determine whether there are any problems with your product positioning or marketing by answering this question. If the marketing pitch is inaccurate or the product appears like a poor match, customers frequently decide not to buy it.
9. How was your interaction with our customer service representatives?
The reputation of your brand is impacted by how well-performing your customer service team is. Ask clients about the performance of your support staff on a regular basis.
10. Would you tell your friends and coworkers about our product or service?
One of the best and most economical methods to get the word out about what you have to offer is through word of mouth. Because of this, you should be aware of if and why your clients suggest your goods or services to others.
The Complete Handbook of Facebook Stores for 2023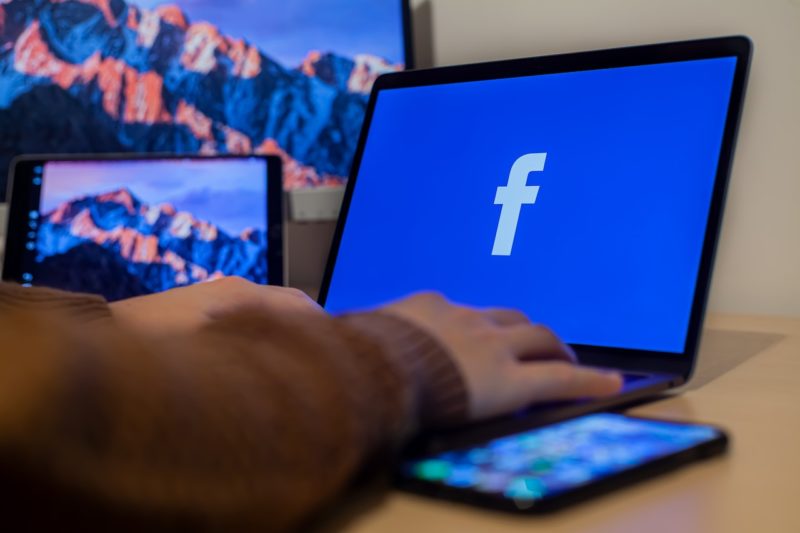 As a business medium, social media platforms are becoming more and more popular.  It is now possible for social media users to purchase their preferred goods directly from the majority of major platforms, eliminating the need to visit other websites. Facebook Shops facilitates communication between small companies and their target market, increasing conversion rates.
Because it works so well with social shopping techniques, most businesses have welcomed Meta's Shop feature for Facebook and Instagram. It's quickly becoming a requirement for retail establishments.
This article examines how to use Facebook Shops to increase sales more quickly.
What are Shops on Facebook?
A Facebook Shop is an online store designed on the Facebook network that enables companies to expand their brand recognition and provide social media consumers with a simple checkout process.
To increase visibility on Facebook and Instagram, businesses may link their items to their accounts using the Shop function.  Facebook Shop's existence has a significant negative influence on your focused advertising campaigns' effectiveness as well.
What makes a Facebook shop necessary?
Social media sites like Facebook and Instagram are evolving into avenues of discovery for consumers wishing to purchase locally owned stores. Under such circumstances, Facebook Shops provide companies with economical and effective means of promoting their goods and increasing sales.
Beyond the obvious implications for income, Facebook Shops provides a host of other advantages to companies, including
increased awareness of the brand
Facebook is used by social media users to explore businesses, browse items, and weigh their alternatives before making a purchase. Customers may browse your products using Facebook Shops without ever leaving the app. In an effort to prevent consumers from visiting other websites, the network also encourages companies to offer items on Facebook.
This platform preference ensures that more people notice your company, increasing brand recognition.
Greater potential for revenue:
Every year, Americans spend more than $1 trillion online. A large portion of it is used for social media business ventures. Facebook is a wonderful spot to start your social commerce ventures because it's one of the biggest social media networks.
By opening a Facebook shop, you give yourself the opportunity to potentially get a bigger share of that trillion-dollar market.
Consolidated knowledge
You assist clients in converting their browsing experience into a buying experience when you have a Facebook Shop. From one location, they can read company content, browse product collections, and get help.
Additionally, Facebook Shops offers simple alternatives for checkout and payment, which greatly enhances user experience.
Promoting
Facebook's tailored ad platform allows you to reach a broad audience. If your account is connected to Facebook Shop, you may connect your product advertising and considerably increase conversion rates.
For better outcomes, you may also target individuals who have made wishlists for your items.
Facebook Marketplace vs. Facebook Shop
Facebook Marketplace has always been a fantastic resource for social media users wishing to make goods purchases. Local companies, agencies, and resellers may list their goods, interact with consumers, and make money.
Facebook Shops and the Facebook Marketplace concept are very different from one another. Here's a little comparison for your reference:
| | | |
| --- | --- | --- |
| Facebook Shops | Facebook Marketplace | |
| Access | You can set up products on your Facebook page shop. You can also sell on Instagram directly. | You must use your personal Facebook account to sell a product on Facebook Marketplace. |
| Payment options | Shops support an array of payment options – PayPal, Facebook Pay, and debit or credit cards. | Buyers and sellers alike must arrange how the payment will be made, whether in-person, via PayPal, eTransfer, or otherwise. |
| Custom branding | You can customize your shop with your brand and design (though options are somewhat limited). | The Marketplace does not have a customizable storefront. |
| Inventory management | You can manage your inventory using the Commerce Manager. | There are no inventory management options. |
| Integrations | Facebook Shops can be integrated with WooCommerce and Shopify. | Facebook Marketplace has no product integration options. |
| Visibility | Products can be discovered by those who follow your page or those who see your products in advertising. | The product you list is only visible in the Marketplace. |
Comparing alternative e-commerce sites with Facebook Shops
Since social commerce is still a relatively new concept, not everyone can access it anywhere in the world. Retail companies are drawn to e-commerce platforms because they enable them to serve a global customer base.
However, Facebook Shops may be an excellent starting point for creating a community and expanding your brand.  This is a comparison of Facebook Shop with other established e-commerce sites.
| | | |
| --- | --- | --- |
| | Facebook Shops | Other e-commerce platforms |
| Cost | They are free to set up without any additional cost requirements. | They offer a free trial followed by a monthly subscription fee, ranging from about $3.99 to $399 per month, depending on the solution and plan. |
| Transaction fees | 5% transaction charges apply for orders using the in-app checkout option with a $0.40 selling fee for a purchase of $8 or less | You will typically need to cover credit card fees in addition to your monthly subscription. |
| Customer Base | Instant access to a broader audience with the Facebook organic content algorithm and targeted advertising methods | Typically requires you to drive your traffic with SEO and other marketing methods. |
| Cataloging | Straightforward cataloging – adding details and arranging products is easy. You can also group products into collections. | Product cataloging can often be time-consuming and sometimes frustrating on e-commerce platforms. |
| Customer Support | Helps offer customer support via Messenger. | Allows the option of adding Live chat or chatbots. |
| Advertising | Built-in advertising features with Facebook ads using your business manager account. | May have built-in sharing features for social media. |
What is required in order to create Facebook Shops?
Let's go through the essentials first:
You need to register for a Facebook account if you don't already have one.
Facebook company pages and catalogs need to be set up.
Make sure you have full authority over the account and that you have the ability to manage the page and catalog permissions.
You need to link your Instagram business account to your Facebook business page in order to open your shop on Instagram.
Note: A Facebook company profile is not necessary if you want to open an Instagram store.
In order to create a Facebook store, you also need to fulfill the following prerequisites:
No fewer than 2,000 people must like your Facebook page.
Digital products are not permitted. Physical goods are listed in Facebook Shops.
To conduct business in your area, you need a valid permission.
It is necessary for you to possess a legitimate Tax Identification Number (TIN) and a bank account with the same name as your Facebook account.
How are Facebook Shops set up?
Facebook Shops are limited to a few locations throughout the globe. if your area has access to the function. If so, you may use the procedure listed below to link your Facebook business account to your shop:
Method for Facebook Commerce Manager
Companies may offer items and set up Shop straight from their Facebook profile. To set up Shop, though, you would need to use the Commerce Manager page under the new procedure.
You must visit the Commerce Manager first. You have to go through Facebook's onboarding procedure when setting up products for the first time. When you're prepared to begin, click the "Next" button.
Select your channels of sales.
The first thing you should do is choose your sales channels. Facebook could choose your linked Instagram account and Facebook page for you automatically, but if not, you should choose the appropriate page and/or account right away.
Establish a catalog
Select the "Change" option situated adjacent to the "Products" heading. You can add a new catalog from this point on. Once you're prepared to go on to the next stage, give the catalog a name and click the "+" button.
Select your method of checkout.
The "Change" link should be clicked next to the "Checkout method" banner. Select a choice from the following:
Visit a different website. If you would want your product listings to direct clients to your website, select this option.
Utilize Instagram or Facebook to check out. If you want your consumers to be able to use the Facebook or Instagram checkout platform to complete their purchase immediately, select this option. Only American-based companies are permitted to use this strategy.
Redeem using messaging. Select this if you want clients to message you over WhatsApp or Messenger instead of your website.
Make your store
You're prepared to set up your shop now that you've configured your page, account, catalog, and checkout process.
At this stage, you have to:
Include the nations or areas you ship to.
Include your work email.
If relevant, include the website you wish to link to your store.
Accept the Seller Agreement on Facebook.
When you're finished, click "Finish setup."
Hold off till Facebook finishes. Facebook advises not advise leave the page or shutting the browser tab during this process, which might take up to 30 seconds.
Include items in your catalog
To begin, click the "Add items" button. You can use any of the following techniques to add products:
By hand. Should you have a little inventory, you should add one thing at a time.
data stream. With this approach, you may automatically add goods to your catalog by using a spreadsheet.
Pixel for Facebook. Using your Meta pixel, this technique automatically adds goods from your store.
Should you select the Manual option, the following files and data are required:
Pictures. Photos must not exceed 8 MB in size and have a minimum pixel size of 500 × 500. Facebook advises including a minimum of two photos for each product.
Title: Include the product's name.
Include a description of the product.
Link to the web page. If you sell products off-site, you have to include the URL to your product page.
Cost. After selecting your currency, input the product's price.
To add more items, simply click the "+ New item" button. This makes adding new listings quick and simple. One, five, or 10 objects can be added at once.
Make your shop unique.
The final thing you should do before posting your business is customize it. Facebook can help you with the easy steps. For the social media channel, you may alter the design of your store, make collections, highlight special goods, and more.
Post about your store
Finally, your new Facebook store setup is ready to go live after all of your goods and store layouts are configured to your preference. Once configured, your Facebook page will include a store tab.
How may things be tagged on Facebook Shops?
Companies who have items listed in their Facebook shops can expand their audience by tagging them in your article. Customers will find it easier to access your Facebook Shop or product catalog from content in this way, which will increase the effectiveness of your social commerce initiatives.
Add product tags to Facebook posts before sharing them.
You may tag your product in a Facebook post to encourage people to click and learn more about it, whether it's promoting your brand, product, or related topic.
To carry out this:
Click the "Tag a Product" icon in the content editor.
After each product, add another.
The merchandise will show up beneath your article with a link to your store.
After posting, mention items in a post or on Facebook Live.
To view the Facebook Live video clip, click on the photo.
To add pertinent items, click the "Tag Products" button.
You will now see the products in your Feed.
Examples of Facebook Shops to Get Inspired
Your Facebook Shop will successfully display the branding of your page. Your shop's Facebook page has to have a striking and eye-catching aesthetic.
Facebook gives you the option to personalize your shop to wow your social media followers and increase brand recognition.
Gain more visibility on social media with SimpSocial
By creating a Facebook Shop, you may expose your goods to the 250 million users that frequent the site each month. Nevertheless, expanding your business requires more than just listing your goods on a Facebook profile. Growing your page requires a well-thought-out plan if you want it to support your Facebook commerce endeavors.
To leave an impression on social media, one must maintain a consistent presence, communicate with others, and generate content. Utilize SimpSocial's automatic posting, monitoring, interaction, and other tools to expand your brand's reach across several platforms.
Create a Psychologically Safe Environment in Your Company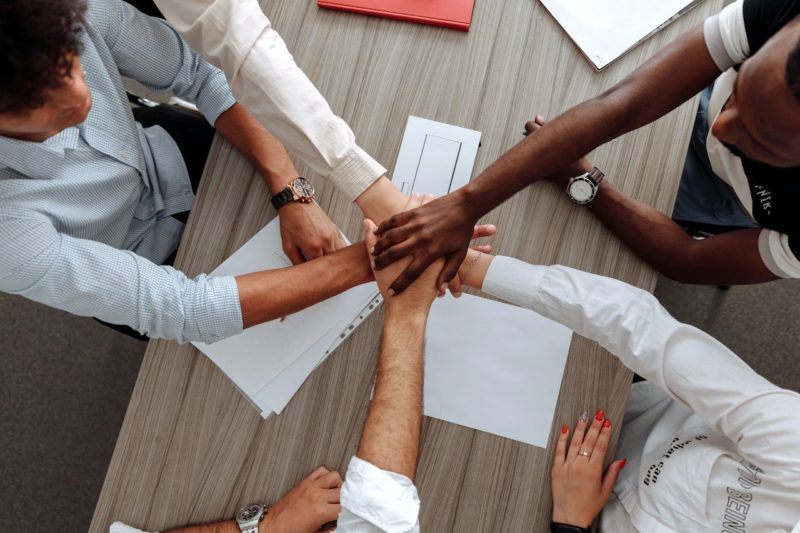 We spend a lot of time discussing the practical issues of worker safety as well as creating a culture of safety via cooperation, behavior modification, organizational compliance software, and training. Building a team that is open to discussing errors, close calls, and novel concepts necessitates a different type of safety—one in which workers feel freely accepted, included, and protected from humiliation, rejection, or the worry that their position would be jeopardized. Bring on the psychological security.
The idea that committing mistakes won't result in punishment is the foundation of psychological safety, according to the executive coach, Stanford University Instructor, and ChoosingHappiness.com Founder Laura Delizonna, Ph.D., wrote on high-performance teams in an article for the Harvard Business Review (HBR). Workers will be in a better position to engage with management rather than feel as though organizational leaders are their enemies if they are provided with a forum for free speech and a platform to share their innovative ideas for workplace solutions. Additionally, collaboration increases the likelihood of a win-win solution.
Delizonna quoted Paul Santagata, Google's Head of Industry, in the HBR piece, saying that trust is essential for a team to function. After conducting a two-year study on team performance, Santagata discovered that the psychological safety of the teams that outperformed all others was a consistent factor, according to Delizonna.
Another commercial argument for psychological safety has to do with workplace diversity, equity, and inclusion, or DEI. While it is true that every significant effort has certain objectives of its own, psychological safety and DEI also share some harmonizing aspects that might positively influence the culture of your workplace. Talking about psychological safety is a good idea at any time, but in June, when the LGBTQIA+ and Black communities commemorate Emancipation Day or Juneteenth, and the anniversary of the Stonewall Riots, it might have a particularly strong effect. Regardless of when you start, remember that the primary objective of any psychological safety-based initiative should be to establish a work environment where all employees feel respected, accepted, and both physically and emotionally safe.
The Advantages of Psychological Security
The advantages of psychological safety are comparable to those that strong safety cultures inside enterprises can provide. Everyone pursues their daily sense of responsibility for safety in an environment with a strong safety culture, and everyone collaborates to recognize and address unsafe working circumstances and behaviors. The emphasis is still on the workers when it comes to psychological safety, but it does it in a way that encourages an atmosphere free from fear of reprisal or worry for voicing opinions, taking chances, or simply being authentic.
Furthermore, psychological safety, as Delizonna pointed out, fosters good feelings of confidence, respect, and trust—emotions that can add humor, inspire creativity, and result in solutions. All of these can raise worker involvement and lead to enhanced productivity, security, and commercial results.
Developing Psychological Safety and Inclusion in Four Ways
Activate your listening skills.
Establishing an atmosphere that is welcoming and encourages psychological safety requires active listening. Researcher Amy Edmondson, the Novartis Professor of leadership and management at Harvard Business School and author of The Fearless Organization: Creating Psychological Safety in the Workplace for Learning, Innovation, and Growth, explained to the National Safety Council's Safety+Health that listening effectively requires a commitment to learning as much as you can from colleagues. This entails listening intently to the worries and suggestions of the workforce. Edmondson advised striking up a discussion by demonstrating your curiosity and wanting to learn. She explained that by taking this method, people feel more at ease and are encouraged to voice their ideas in a secure manner.
Seeing active listening as a chance to learn is the main lesson to be learned from it. Make it your goal to comprehend the opinions, ideas, and viewpoints of people. This will demonstrate your attention and encourage staff to speak more freely about their ideas. For ideas on how to do this, consider these discussion starters:
What is effective for you?
What should be made better, in your opinion?
What, in your opinion, is missing?
Additionally, there are many other ways to engage in listening, such as one-on-one meetings, led seminars, and anonymous staff surveys. It is important to remember that the purpose of this is to learn what other people think; therefore, now is not the time to argue against the rationale behind safety precautions and standards. Get ready to absorb whatever you're learning, good and bad, as well as neutral.
Ensure that the people in charge of your organization are devoted, caring, and inclusive.
A recent study conducted by the management consulting company McKinsey & Company (McKinsey) showed that psychological safety is negatively impacted by an authoritarian, command-and-control leadership style. Fortunately, a McKinsey Global Survey performed in May 2020—during the height of the COVID-19 pandemic—revealed a growing trend away from authoritative leadership. The McKinsey consultants and Edmondson were among the professionals who developed and analyzed the survey results. They concluded that supportive and consultative leadership styles foster psychological safety by emphasizing pleasant team environments.
Asking these questions will help create a positive team environment.
Do members of the team respect one another's contributions?
Does each team member have a say in how the group does its tasks, which is the primary factor that determines a team's psychological safety according to a McKinsey report?
In these areas, are leaders consultative and supportive?
Regarding consultation, do leaders:
Ask their team for advice.
Think about their team's opinions on matters that concern them.
Additionally, in terms of support, do leaders:
Show consideration and encouragement for their groups as well as for every worker individually.
Additionally, McKinsey advised keeping an eye out for "challenging leadership," which pushes staff members to reevaluate presumptions about their jobs and how to carry them out in order for them to reach their full potential and surpass expectations.
In terms of leadership, the bottom line is this: Here are five steps that you should prioritize:
Adopt a consultative and helpful stance to foster a positive team environment.
Teams should be challenged to perform well and think creatively while solving problems.
Realize that the actions that will ultimately foster inclusivity and respect are modeled by company leadership since this will help you build an atmosphere where psychological safety exists.
Encourage the growth of leaders at every organizational level in order to improve psychological safety.
Invest in leadership development activities that put leaders' preexisting ideas, presumptions, and emotions to the test. These exercises have the potential to produce positive, long-lasting mental shifts that can promote self-awareness and accelerate development and performance.
You should observe an improvement in employees' perceptions of leaders' inclusivity if you concentrate on modeling helpful and consultative leadership behaviors. Developing a steady stream of two-way communication among staff members is another effective strategy for encouraging their mutual regard and curiosity. Additionally, it offers leaders a priceless chance to own up to their weaknesses in a humble and healthy way, enabling them to resolve disagreements in a cooperative and understanding way.
Be sincere.
Everything we've talked about up to this point needs to take place in a genuine manner. Finding psychological safety is not a matter of "checking the box." Additionally, keep in mind that the purpose of these encounters is to highlight one another's values and to further the idea that people should feel comfortable being who they truly are. This will help employees reach their full potential and foster an inclusive and safe work environment. Make an effort to convey to your staff that you appreciate independent, creative thought more than following the crowd. Remember that every employee has a different background and experience, so be prepared to modify your communication approach to ensure that no one feels excluded from the workplace and that everyone is comfortable sharing their thoughts.
Create an Environment of Deep Respect
This entails appreciating everyone's viewpoints, whether or not you agree with them. Jim Barnett, the CEO, and cofounder of the employee-engagement platform Glint, stated in a Forbes article that it's equally crucial to maintain an open, honest, and non-defensive feedback loop in order to gain respect.
Establish a culture of trust where leaders initiate candid conversations to encourage participation and develop safety procedures.
Face disagreements head-on with the intention of using them as an opportunity to learn more about what other people perceive as a problem, demonstrate empathy for their viewpoints, engage in active listening, and determine fair means of intervening to bring about a desirable (win-win) conclusion.
To avoid any drama and work toward a sound solution, eliminate the terms blame and criticism from your language and instead concentrate on explaining the facts that pertain to the underlying issue honestly.
Encourage leaders and staff to take pride in their risk-taking and have frank conversations so that everyone feels comfortable owning up to some of the inevitable setbacks.  No one is flawless, but a team may overcome obstacles and establish procedures and policies to steer clear of future problems by working through issues in an open and non-confrontational manner.
By taking these actions, you'll set yourself up for success in developing trust, which will promote respect within your company and create an environment where psychological safety may thrive.
With all of the discussion around psychological safety, now is an excellent time to share
At KPA, we understand that discussing these ideas requires self-reflection. Our organization strives to uphold its basic values, and we sincerely appreciate one another. There's always space for growth, and through our inclusion initiatives, we aspire to keep making progress and creating a work environment that values and respects everyone's experience, knowledge, and wisdom. We would be delighted to talk with you about how your company promotes respect and trust in the workplace.
A SMART Approach to Safety Training.
Saying something like, "We're going to improve safety training," is insufficient. If everything were that simple and quick! This is where SMART objectives are useful. Learn how to implement SMART goals to raise the level of safety in your company by reading on.
Assume that our objective is to enhance worker safety instruction in four high-risk areas: lift safety, tool safety, forklift operator, and eye injury prevention. How would you actually do this using SMART goals?
A SMART goal is:
Particular
Quantifiable
Responsible
Fair enough
On-time
How to Implement SMART in Safety Training
Let us now rephrase the objective of enhancing safety training to read, "We will attain 100% completion of safety training in the four safety courses we currently offer by March 1." Whoa, that's already a big improvement!
None of the 40 workers had received training in the high-risk areas of lift safety, forklift operator, eye injury prevention, or tool safety as of January 1. Where do you begin with the goal of having everyone trained by March 1st?
Setting SMART goals for each area is the first step. Next, drill down with some targeted inquiries. For instance:
How will the workers be trained in each of these areas?
Is software the best option?
Will their training require us to set up computers? Can we use their mobile devices for this?
Is it preferable to conduct any training in a group setting?
Will resources be required after hours?
Will we allow our staff to practice?
After achieving your SMART objectives, the safety training program ought to get underway.
Let's assume that by February 1st, between thirty and thirty-five personnel have completed the tool safety, eye injury prevention, and lift safety training and that your attendance rates are positive. However, just ten workers have finished the forklift safety course. Thus, why isn't the training program for forklift operators moving forward at the same pace? Now is the time to do some further investigation by dissecting the issue and formulating some viable fixes.
Three possible explanations come to mind for why the facility might not have been able to complete its forklift safety training thus far:
Both a test and driver practice are necessary.
Practice with the forklift isn't always possible.
Department managers are now ignorant about how to conduct tests.
These are a few workable ways to deal with the problem:
Establish boundaries and deadlines for forklift practice based on the times when forklifts are not actually required for commercial purposes.
Discuss with supervisors the requirements for forklift testing.
It becomes clearer what further actions could be required to enhance safety training generally by addressing roadblocks that might be preventing the forklift training program.
Assessing SMART objectives
After SMART goals have been established, it's critical to track your advancement. Additionally, since you'll be able to cite concrete evidence of your efforts to enhance workplace safety, you'll have an easier time answering questions regarding safety and health from business leadership.
You could track the following leading indicators by concentrating on Management Support:
 The proportion of supervisors who participate in the required safety and health training for employees
 How often does senior management bring up safety and health topics for discussion each month?
Average response rate to survey questions about employees' opinions of management's commitment to safety and health
 The percentage of worker-reported risks or issues that employers addressed within 48 hours by taking corrective action (in relation to the total number of such reports)
What is the average time interval between a worker reporting a concern or hazard and management acknowledging the report?
The amount of budgetary line items pertaining to safety and the proportion of them that are completely financed annually
How often preventive equipment maintenance procedures are started and finished on time
 How many hours after an incident do investigations take to begin?
 How many hours after an incident do investigations take to finish?
 percentage of incident inquiries that look into the root cause
percentage of finished daily, weekly, and monthly inspections
the proportion of inspections that involve a follow-up check to make sure the hazard has been managed
Worker attendance rates at hazard recognition and control training divided by the number of trainings offered to employees
percentage of employees that complete required training on time
The proportion of incident investigations where the number of workers who report understanding the training received is lower than the number of workers who are trained to identify and report a danger or near miss.
the percentage of improvement between pre- and post-training evaluation scores
Maintaining SMART goals can be facilitated by monitoring this kind of data.
EHS Software makes it simpler to measure and achieve SMART targets.
Utilize KPA's insights and reporting tools to examine your results and implement remedial and preventative measures. Schedule email reports to be delivered to you and your team on a daily, weekly, or monthly basis. The reports should include recent reports, unfinished business, status updates on training, inspections, and more.
Provide your safety team with the resources they need to monitor and measure students' progress and retention in general. Create an onboarding training program that will help your new hires become productive as soon as possible. Observe training completion rates and pursue incomplete training.
What Are the EHS Programs' Highest Priorities?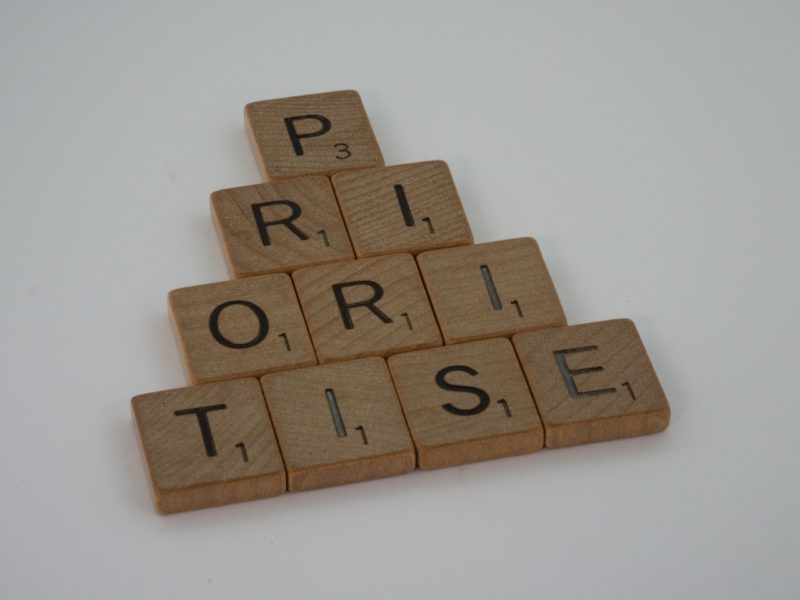 The outcomes are known. We are pleased to provide you with the most recent research results from the State of the Market: EHS Program report for this year. We've been working on the report, which surveys trends in environment, health, and safety programs, in partnership with EHS Today for three years.
Come along with us over the next weeks as we explore the facts and our conclusions in an easy-to-read manner.
The upcoming subjects are available here:
Which EHS program priorities are most important?
The Greatest Difficulties EHS Programs Face
What Are the EHS Reporting Priorities of Your Peers?
How Do Businesses Use Technology in Their EHS Programs?
How Your Peers Assessed Their Involvement in the Safety Program
Does the performance of safety programs affect EHS software?
Now, let's go into the data.
What Are the EHS Priorities of the Companies for the Upcoming Year?
We asked respondents in the poll what the main objectives of their EHS programs are for the upcoming year. Reducing incidents will be the primary focus of most organizations' EHS efforts; 58% of respondents said that their substantial emphasis on the topic is planned in this regard.
The four main priorities for EHS programs, regardless of industry or size of firm, will be:
lower incidences;
effectiveness of training;
adherence to regulations; and
Boosting involvement.
Data Slicing According to Company Size
Sustainability emerges as a top priority for larger businesses (1,000 employees or more) (69%). The fourth most important area of focus for respondents in smaller businesses (fewer than 200 employees) was standardizing risk assessments. Large and mid-sized businesses, on the other hand, gave it a lower ranking.
The Industry Determines The Changes in Focus
Compared to other industries, the construction and heavy manufacturing sectors evaluated effective training higher (78%).
Standardizing risk assessments is going to be a major area of concern, according to respondents in heavy manufacturing (70%).
Like with bigger firms, both light and heavy manufacturing (63% and 76%, respectively) place a high priority on sustainability.
Examining the Reasons
We asked respondents to list their reasons for wanting to reduce incidents, with the goal of lowering the greatest priority for EHS managers. The program performance and human impacts were combined in an intriguing way to produce the findings.
Four Typical Types of Body Shop Paint Waste and How to Get Rid of Them
If you are in charge of a body shop or collision center, you must employ appropriate disposal techniques for the particular trash your company produces. Let's examine four of these wastes and the requirements that the EPA sets for adhering to their disposal methods.
Determining whether a specific waste is harmful and being aware of the proper disposal techniques are also crucial.
Let's examine a few typical wastes found in your body shop.
What are you doing with your paint booth filters, and who is changing them out?
Sort of Waste:
Not Dangerous
(With a few deviants)
Best Practices for Disposal:
Only if you have proof that they are not toxic may you dispose of them in the garbage.
The Toxicity Characteristic Leaching Procedure (TCLP) test must be finished in order to demonstrate and record that they are non-hazardous. They're probably not dangerous unless your technicians clean or spray paint straight into the filters with their paint guns.
Unless your paint line products change, you only need to take the TCLP test once.  However, if you decide to switch to a new paint line, you will have to pass the TCLP exam.
If you would prefer not to have your paint booth filters TCLP tested, you can also have them removed by a waste vendor.
Pucks or Still Bottoms from the Solvent Recycler
Have you got a recycler for solvents?  If this is the case, the bag that emerges from the recycler is known as a still bottom.
Sort of Waste:
Dangerous
The TCLP test for this trash should not be paid for.
This garbage is classified as hazardous under EPA regulations (F Listed), regardless of the test results.
Best Practices for Disposal:
This 55-gallon drum should be filled with a bag of recycled paint, either solid or semi-solid, and marked "Hazardous Waste." You will need to have a hazardous waste vendor remove your still bottoms.
Paint Waste Based on Water
Is the paint you're pouring water-based?  If so, you must understand how to appropriately manage this waste stream.
Non-hazardous waste, with some exceptions
There are other actions you'll need to record, even if your paint seller has stated it's non-hazardous and can be put in the garbage.
Best Practices for Disposal:
Choice 1:
All solvent paint waste should be placed in a 55-gallon drum marked "hazardous waste" and removed accordingly.  This covers all trash produced by solvents.
Throw these in the garbage and avoid letting the paint solidify in the plastic liners.  This is an EPA violation and is regarded as throwing hazardous waste paint in the trash. Rather than letting the paint solidify, painters should empty all of the paint from their paint cup into the waste drum.
Choice #2:
Combine the white, powdered substance that your paint vendor sent you. This substance functions as a coagulant and hardens waste paint when it is mixed with water-based paint.
To ascertain whether this waste is non-hazardous and suitable for disposal in the trash, do the TCLP test on it. A change in the chemical or paint product being used is the only reason to repeat the one-time TCLP test. The only requirement not to be met is having all SDS for every paint contained in the container easily available and suitably compiled in case an EPA inspection comes up.
Paint Waste Based on Solvents
The majority of body shops and collision centers produce wastes with a solvent base. This is a result of the solvent basis of all clear coatings. You are still spraying a solvent-based clear coat and producing solvent-based paint waste even though you are using water-based paint.
Sort of Waste:
Universal or Dangerous
Best Practices for Disposal:
Choice 1:
All solvent paint waste should be placed in a 55-gallon drum marked "hazardous waste" and removed accordingly.  This covers all trash produced by solvents.
Throw these in the garbage and avoid letting the paint solidify in the plastic liners.  This is an EPA violation and is regarded as throwing hazardous waste paint in the trash. Rather than letting the paint solidify, painters should empty all of the paint from their paint cup into the waste drum.
Choice #2:
Place the spent solvent in a solvent recycler to follow the previously mentioned still bottoms disposal procedures.
Choice #3:
Gather the trash and arrange for it to be removed as universal garbage.
This option is only available if the waste is handled as universal waste by your waste vendor.  If not, you won't be able to manage it and provide a label to it.
One advantage of handling this as universal garbage instead of hazardous waste is that you may be able to reduce your position as a hazardous waste generator, which could result in less stringent regulations and perhaps financial savings.
State-specific regulations apply to this universal waste management solution. Please confirm that this is a feasible choice by consulting your state's EPA regulations. Or ask your SimpSocial consultant; they will provide you with the information.
Every collision center or body shop produces garbage that needs to be removed in some way.
based on the experiences of our consultants in the event that you do not have garbage of any kind removed, you are most likely not in complete compliance with EPA requirements.
Your environmental compliance issues can be resolved with our support with plan creation, permits, and compliance inspections.
Is Your Safety Program Still Relying on Paper? The Six-Step Guide to Unsticking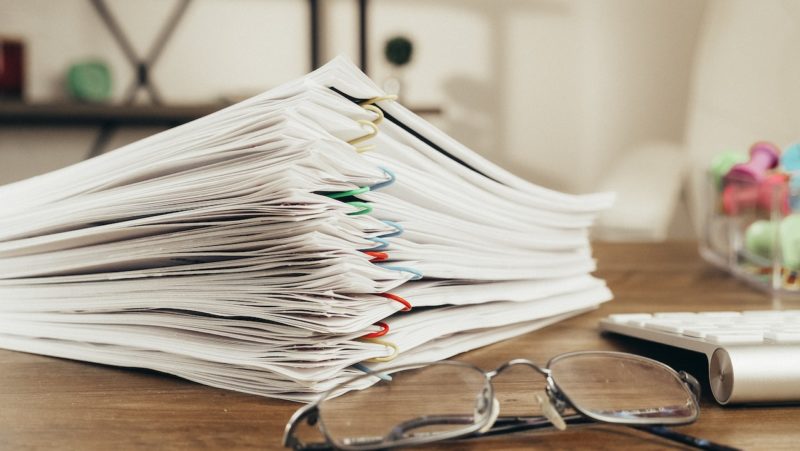 The largest concern that many firms have, despite their readiness to do away with paper records, is "How can this switch away from spreadsheets and clipboards be smooth and seamless?"
This is your road map to a smooth digital conversion. Put on seat belts. Here we go.
Step 1: Gather all of your paper checklists and any spreadsheet-based data that you are keeping track of.
Why not treat this as a treasure hunt since it can feel that way? When defining your objective, consider the kinds of data that your EHS program has historically gathered and archived. Where, also?
Take into consideration whether there are any forms that are special to a department (and just that department) for purposes such as their lockout/tag-out program, in addition to safeguarding the "usual suspects" (injury reporting forms, etc.). To find out what and how each departmental team uses, gathers, stores, and shares data, enlist team members.
Second step: Condense all of this into a manageable project schedule.
A primary cause of software implementation failures is too ambitious a project scope from the beginning.
When defining your goals, use the SMART technique (specific, measurable, actionable, reasonable, and time-bound) and be realistic. You may wonder what a SMART goal is. They are all covered in detail here.
Don't forget to start small. After considering what is feasible to accomplish in the upcoming 30, 60, and 90 days, decide what steps to take next.
3: Set priorities for the tasks at hand
This includes setting priorities for which forms to complete first in addition to gathering the ones that will be converted to digital format. It might be a good idea to start with the OSHA 300 logs and work your way down to more data collection and feedback on corrective and preventative measures.
This step does not have a universal formula. Nonetheless, a well-thought-out project plan and the assignment of internal owners to each one will facilitate the procedure.
To help you get started, consider these questions:
Who is going to gather each of the different checklists?
Who will ensure that each user logs in successfully?
Who will make sure that every piece of data is entered into the system?
Who will organize and oversee the EHS software training program?
Who is going to convert the checklists associated with paper and spreadsheets into online tools for accident and incident management, or online audits and inspections?
The beginnings of a strong project plan will emerge if you pose questions like these and record your responses in writing for all parties to see and discuss!
Get an executive sponsor in step four.
This does not entail obtaining approval for the effort from the corporate vice president or CEO. Getting someone at the top of the management chain who is prepared to attend meetings, clear the way for others, and take genuine ownership and leadership of the process is necessary to accomplish this.
Seeking an executive sponsor who is not directly involved with environmental health and safety is something you might even want to consider doing. To be sure, a vice president of environmental health will be thrilled to get to work digitizing spreadsheets and paper safety checklists. However, enlisting the support of additional C-level executives, such as the CEO, VP of Operations, or CFO, might demonstrate that your project has the support of the highest levels of authority.
Step 5: Maintain focus and be realistic
Verify that all parties are dedicated to the shift to digital EHS data management. Safeguarding public health and safety is everyone's responsibility, as you are already aware. Furthermore, it is irrelevant where the EHS function is located. Although the safety program must ultimately be overseen by someone, successful EHS outcomes can only be achieved when the entire organization is dedicated to a safe workplace.
In fact, the first step in doing this is making sure that employees carry out their tasks securely. Lastly, the most important selling point you can make to the employees is probably how much easier their lives will be if they use EHS software to gather, store, and retrieve information!
Step 6: Demonstrate, not explain, how this shift to digital technology benefits workers
Here's one instance:
Suppose you have a janitor who is unsure about the potential risks of combining ammonia and Clorox or if disposing of those chemicals down the drain could harm the environment.
By concentrating on user participation, you can:
Show the janitor how simple it will be to verify the chemical handling procedures.
Provide useful details regarding how to get rid of them properly.
They can then feel secure knowing that they aren't taking any actions that could jeopardize public safety or contaminate stormwater. For what reason? because safety data sheets are instantly available to them.
The organization's digital transformation should be communicated, but the true message should be about why and how the change will make the workplace safer for the workers because they will have instant access to safety data sheets and other important information.
Here's just one more brief example:
Every shift begins with the forklift operator going through a safety checklist, but today the laminated card with the checklist was left halfway across the warehouse. However, this employee is eager to begin their shift since they need to move a number of pallets before someone files a complaint.
The forklift operator must sprint across the warehouse to obtain the card, fill it out, and then present it to someone else who will enter the data into a spreadsheet to verify the forklift inspection took place in the world before digital EHS. In the actual world, this individual will have to spend maybe fifteen minutes rushing around and performing tasks they don't particularly enjoy.
However, what if you could demonstrate to them how simply accessing the forklift inspection checklist on their phone can enable them to complete their safety responsibilities with just two or three clicks, freeing them up to continue moving pallets?
And one last illustration. (This is how to win over staff members whose only administrative participation in safety matters.)
Suppose that each time there is a safety problem, the workers' compensation coordinator has to dash from the upstairs back office to the factory floor to see if everyone is alright and if anyone requires more extensive medical attention or first aid.
They constantly forget the incident paperwork they need to fill out since they're in a hurry to get to the shop floor to triage the situation. They may be able to take notes on their phone or in a notepad, but in order to finish their report, they will still need to dash back upstairs to get the form and then back downstairs to locate witnesses.
In summary, this is an instance of how EHS software can save this coordinator from difficulties encountered while working. Since they most often always have a phone with them, it might be a great help to them if they can call for the resources they require and receive real-time guidance.
And one last illustration.
(This is how to win over staff members whose only administrative participation in safety matters.)
Suppose that each time there is a safety problem, the workers' compensation coordinator has to dash from the upstairs back office to the factory floor to see if everyone is alright and if anyone requires more extensive medical attention or first aid.
They constantly forget the incident paperwork they need to fill out since they're in a hurry to get to the shop floor to triage the situation. They may be able to take notes on their phone or in a notepad, but in order to finish their report, they will still need to dash back upstairs to get the form and then back downstairs to locate witnesses.
In summary, this is a more instance of how EHS software can save this coordinator from difficulties encountered while working. Since they most often always have a phone with them, it might be a great help to them if they can call for the resources they require and receive real-time guidance.
A Brief Q&A: Can Service Technicians Wear Shorts?
I am asked this question a lot this time of year because the temperatures are rising. Here are a few things dealers should think about before letting their service technicians wear shorts.
As of right now, there are no rules that expressly forbid technicians from working in shorts in the shop.
However, the requirement for personal protective equipment stipulates in the first section that in the event of a hazard, the employee must be safeguarded by it. 1910.132(a) The
When it comes to dangers posed by processes, the environment, chemicals, radioactivity, or mechanical irritants that could injure or impair the function of any part of the body through absorption, inhalation, or physical contact, protective gear, including personal protective equipment for the eyes, face, head, and extremities, protective clothing, respiratory devices, and protective shields and barriers, must be provided, used, and maintained in a sanitary and reliable manner.
It's ultimately up to you to decide.  It is acceptable for the technicians to wear shorts if the dealership determines that doing so does not put workers in danger.
It is crucial to remember that eliminating the additional skin protection could leave workers' legs vulnerable to burns, chemicals, cuts, and other injuries.  Consequently, while enforcing a shorts policy, consideration should be given to the technician's use of cutting tools, exposure to chemicals in the detail area, or work in the body shop near shattered glass or jagged metal.
However, keep a watch on your data. The dealership may wish to reevaluate the related risks and reconsider the policy if the frequency of these injuries rises after the policy's adoption.
Other considerations for the summertime heat in the shop include:
Shoes for Summer: Leave the Flip-Flops at Home
Continue wearing non-slip footwear; the service and detail departments shouldn't allow sandals or open-toed shoes.
In the Shop: Fans
Workers frequently bring fans inside to keep cool throughout the heat. It is your responsibility as an employer to ensure that the workplace is safe and that these extra fans do not pose a risk to employees' safety.  Fans with exposed blades or belts without guards are things to watch out for.  These fans need to be taken out of the shop or fixed or repaired.  Additionally, fans shouldn't be run in the lower eighteen inches of the store.  This is to ensure that combustible vapors that descend to the ground, such as propane, brake clean, and gasoline, are not ignited by the fans.
Keep in mind that OSHA is able to conduct inspections on days when the heat index is above 80°F.
Elevated summertime temperatures present a distinct set of difficulties that, if not properly managed, may result in heat-related illnesses and, in the worst situations, employee fatalities. It is crucial to remain informed about heat illness now that OSHA is implementing a National Emphasis Plan.
View our in-depth information on avoiding heat illness >
Keep your cool outside. And be careful!
How Putting Safety First on Mobile Devices Reduces Risk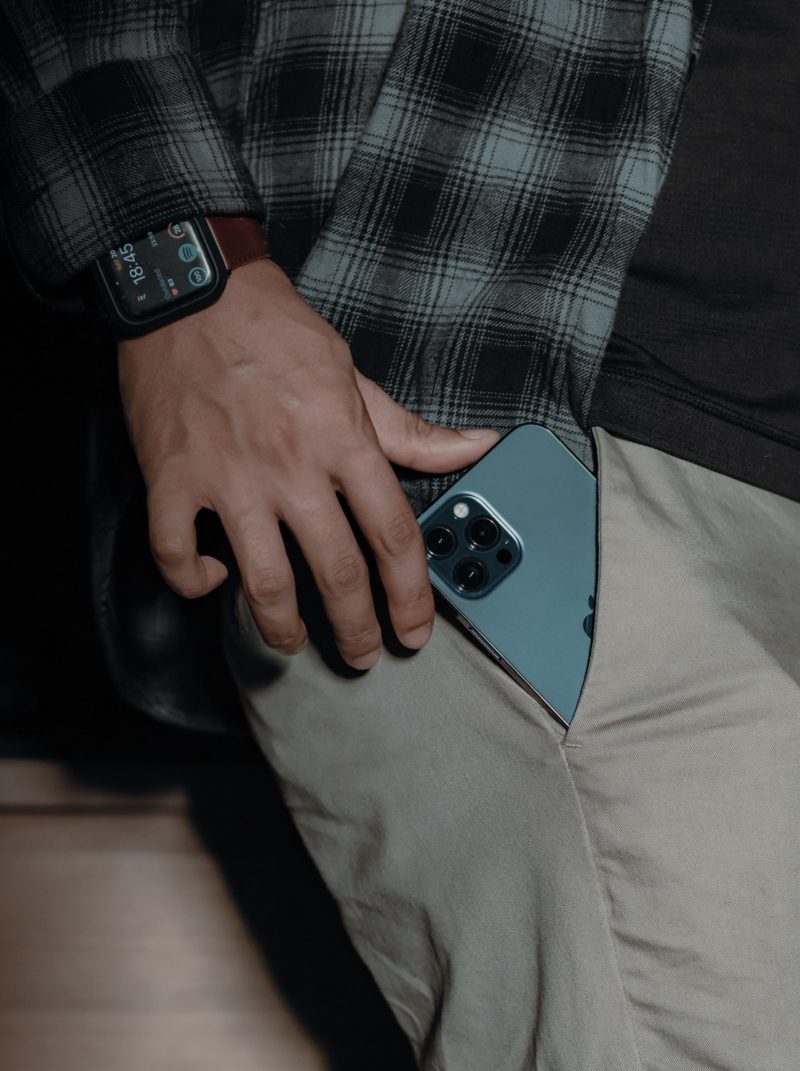 Contemplating a safety strategy that prioritizes mobile devices…In my field of work, a text box and a single huge button would be the only features of the mobile app used for team communication. Something that can be used without any kind of instruction. Something that all employees, from local workers to upper management, could readily comprehend. I adore push alerts because of this.
Contemplate it. Tutorials are not necessary for us to play mobile games like Candy Crush or Angry Birds. Therefore, why should the applications we use at work have an overly complex user interface? When a comment or issue needs to be addressed, push notifications make it simple and quick to notify every team member. Push notifications can save lives by reducing safety concerns due to their quickness and ease of use.
Push Alerts: Usable Mobile Safety Technology for Everyone
We should notify the entire workforce as quickly as feasible if a worker comes across a potentially fatal circumstance or a safety concern at work. Push notifications assist in making sure the right people see and distribute those messages.
I've seen hazard reports languish on managers' desks for weeks at a time in the past. We do away with the justifications for ignoring safety hazards and non-compliance with peer-to-peer push notifications. Reports filed later on are no longer justifiable.  Everyone is now able to view the message. Everyone is aware of the circumstances and knows how to react appropriately.
A push notification: what is it?
According to the Oxford Dictionary, a push notification is an automated message that a program sends to a user even while it is closed. Here's one instance:
push alert for mobile
Push Alerts as a Two-Way Road to Safety
Push alerts aren't, in my opinion, only utilized to alert users to field reports and safety hazards. They are also useful for top-down communication of crucial information, such as upcoming policy changes, and enhanced safety measures.
Push alerts are also useful for correcting past safety incidents and preventing future occurrences of the same errors. How will we stop future occurrences of the same thing, like when a field worker cuts their finger on a certain tool? Using a mobile app, I can quickly provide the team with instructional films to provide more help with using that technology. Subsequently, I can observe in real-time from my desktop as the signatures arrive, confirming to me that the team has viewed the movie.
Taking a Mobile-First Approach to Safety with EHS Mobile Apps
To ensure that nothing slips between the cracks, compliance entails monitoring and overseeing a number of little jobs. This can involve everything from planned audits and inspections to equipment appraisals and license renewals. Staying on top of these responsibilities has never been simpler than it is with a mobile-first approach.
I don't want to examine machinery after it has already expired if I'm in charge of doing so, whether that inspection is done annually or monthly. I frequently utilize push notifications to notify the equipment operators that an inspection is scheduled for the upcoming few days. They can make sure everything is going well on their end with plenty of time to spare after receiving this heads-up.
Because mishaps and accidents don't usually occur at your desk.
When and where you need the tools and information you need, use SimpSocial's mobile technology.
The EHS app from SimpSocial is made to facilitate field training, reporting, and communication. Even when you're not online, the app gives you instant access to important parts of your safety and compliance procedures.
Costs of Auto Dealer Injuries Add Up Quickly!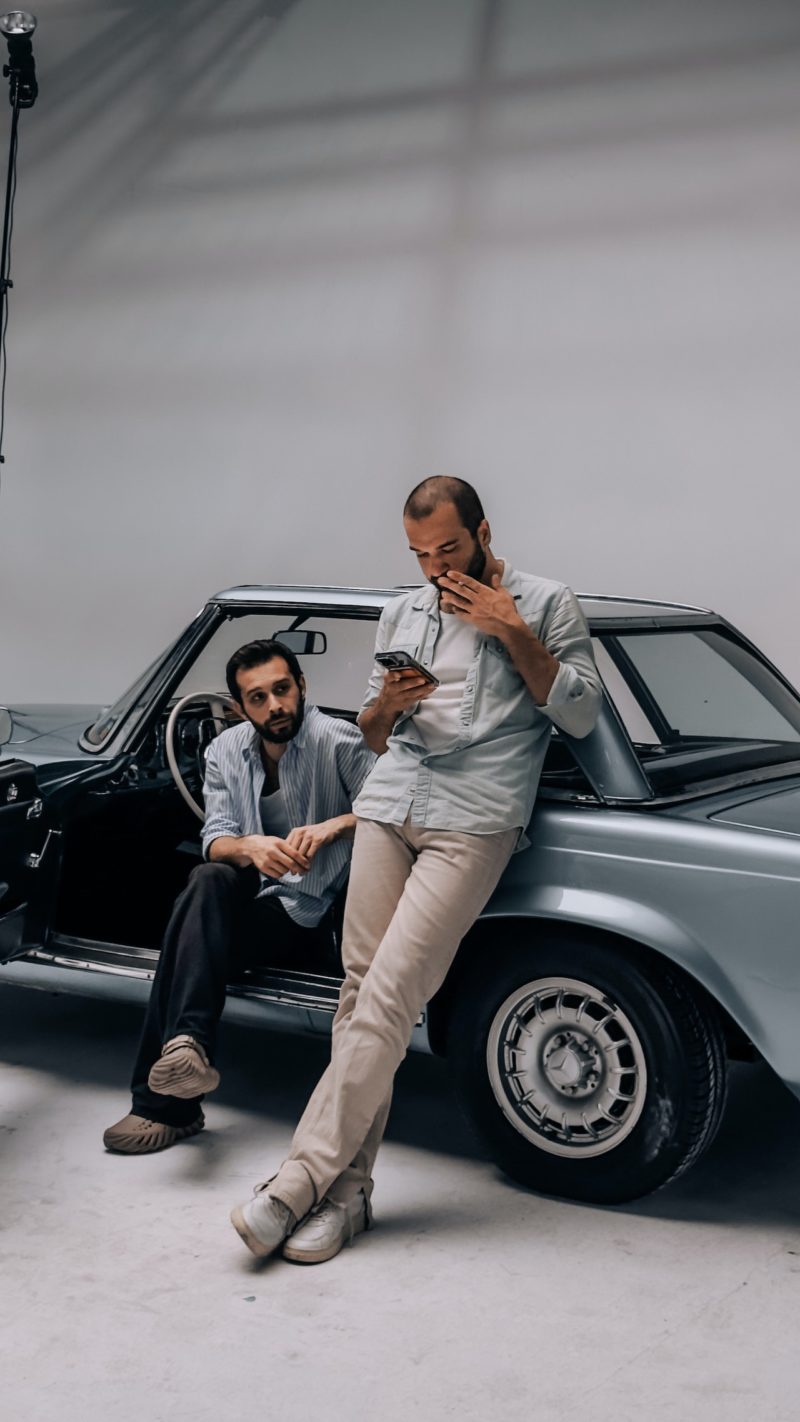 The financial results of a dealer may be significantly impacted by the direct and indirect expenses of a work-related illness or injury. As you aim for a zero-loss rate, it becomes evident how well "safety pays" when you consider how quickly those auto dealer injury costs mount up.
Valid or Invalid?
In order to make up for a workers' compensation accident that cost a dealership $824,00 in direct and indirect costs, more than $38 million in sales may be needed.
The response may very well be accurate. Before we get into an example to show this, though, let's quickly review why the direct and indirect costs of a work-related illness or injury may mount up so quickly.
Examining a Dealer's Extremely Unfavorable Day
Assume Dealership ABC owns an industrial truck with power, known as a forklift. However, there are no safety guidelines or training available for using this forklift. When a worker leaps onto a forklift to transport a large component to a service bay for installation and collides with a car that is backing out of the service bay due to a brake failure, an accident happens.
 The cage encircling the driver's seat pins the forklift driver's leg beneath it. After being freed from the forklift, he is taken to the hospital immediately, where an amputation of his leg is required. In addition, he broke a bone and had a concussion.
The engine core that was being delivered on the forklift slid off as a result of the collision, hitting two large oil drums that burst and sprayed oil all over the parking lot. The dealership currently lacks a spill-prevention plan, and the oil flows down the storm drain that feeds into a creek.
 Hopefully, it's clearly clear to you that the absence of a spill-prevention plan, safety policy, or training will probably have a detrimental, snowball effect on the overall loss cost.
How much will Dealership ABC have to pay for this accident?
 We gathered some expenses from instances and citations that have already been published. Let's examine this:
Using OSHA's $afety Pays estimate, the direct medical costs for the amputation ($96,003), concussion ($54,571), and fracture ($54,856) came to $205,430 in total.
The $afety Pays calculator indicates that there were $225,972 in indirect expenses (missed work time, replacement labor costs, pain and suffering, etc..)
 A total of $332,543 in OSHA citations were issued for:
failing to verify that the driver had satisfactorily finished powerful industrial truck training (a major infraction of $15,625)
due to the driver's $4,400 infraction for failing to use a seatbelt.
for knowingly failing to make sure the forklift brakes were functioning safely (a $156,259)
for neglecting to perform a pre-trip examination on the forklift (yet another deliberate breach of $156,259)
EPA fine of $25,847 for failing to have a strategy in place to prevent spills, plus cleanup expenses of $15,000, for a grand total of $40,874
A $350,000 settlement was reached in court after the injured worker's attorney reminded the dealership and its insurance provider of all the OSHA citations, which together form a substantial body of evidence that could be utilized to prove the dealership's negligence in failing to implement a forklift safety training program and in neglecting to inspect and repair the brakes.
The Effects of Auto Dealership Injury Claims on Profitability
Dealership ABC may face severe financial consequences because of the $1,154819 in losses it had to pay for this one occurrence alone. The dealership has to bring in $38.5 million to offset this loss if it operates on a 3% profit margin and charges $16 for oil changes. These car dealer injury claims are exorbitant! That's one of the reasons safety pays off and that aiming for zero losses is the right course of action!
Use SimpSocial to Make Safety Pay
 KPA's special blend of software, training, and professional EHS consulting services can give your staff and your dealership the coverage you require.
More than 120 field consultants in North America are at the disposal of KPA clients, offering both virtual and on-site compliance support along with audit loss control services. Additionally, dealers may manage their F&I, HR, and EHS programs on a single, all-inclusive platform with the aid of KPA's Vera Suite software.
KPA's software platform and extensive industry knowledge enable clients to lower expenses, simplify operations, and minimize risk.
Proven Techniques for Creating a Captivating Social Media Presence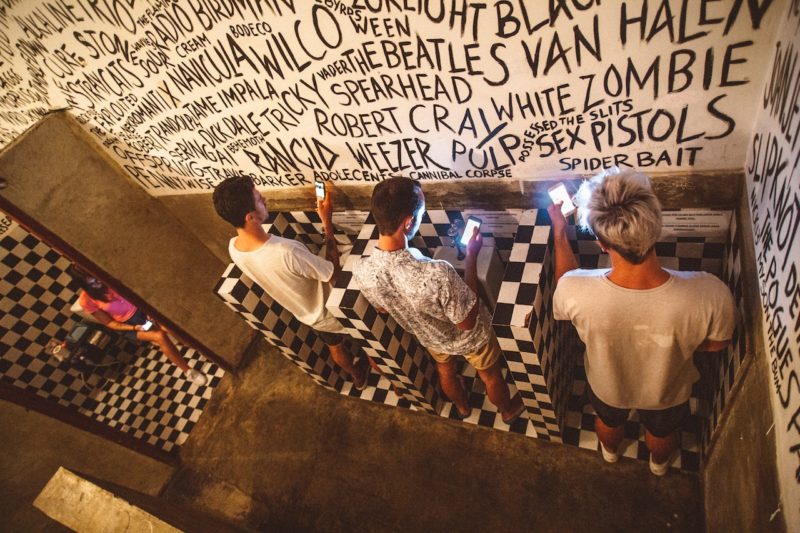 It's one thing for a business to have a social media presence; it's quite another to properly implement a solid social media management plan. And it is even more true in a market that is always changing and growing at a quick pace.
You will discover practical methods in this blog to develop a captivating social media presence for your company.
A social media profile: what is it?
Your online persona on a social media network is represented by your social media profile. 
Your brand and its mission are amplified through your social media presence. It also contains the contact details, news updates, photographs, profile images, and emblem of your company.
Which social media profiles—personal or professional—work best?
If you are developing a brand or business, you cannot rely solely on your personal social media profile. 
It is not advised to use personal social media pages to establish the internet presence of your company. 
It's preferable to keep yourself apart from your business since your brand will have personalities and traits that are distinct from your own. 
Why is it crucial to have a strong social media presence in 2023?
More than just posting cat memes is what your potential clients are doing on social media. They are joining clubs, studying things, and looking into brands.
Their purchase selections are heavily influenced by the social networking platforms they use. With a social media strategy that prioritizes your brand, you want to be there. 
Examine the following justifications for why it's critical to establish your authority on a social media platform: 
Stand out from the crowd by having a social media presence.
Even now, half of small firms don't have a social media plan in place. The good news is that with only a profile photo and a little social media strategy, you can stand out from the crowd.
You may use the most effective marketing techniques to connect with potential clients by implementing a cutting-edge social media plan.
You'll be miles ahead of the competition if you set social media goals, can produce a compelling social media post, and are active on many social media networks.
Establish rapport with possible clients
Every one of your potential clients uses social media at least occasionally. This is a fantastic chance for you to get in touch with them and establish a relationship.
You might be surprised to learn how simple it is to establish an emotional bond with your clientele. Respond to them and give them a sense of being heard. 
3-Use social media marketing to increase sales
Possessing a social media platform that is focused on your brand has several benefits. Before making a purchase, potential buyers investigate items on social media channels. 
If you don't have a professional social media account to build relationships and trust with these consumers, your business can find it difficult to expand.
Nine advantages of carefully tweaking your profile
The top 9 chances that your organization may take advantage of by optimizing a skillful social media strategy are listed below.
A higher level of brand awareness
Developing connections and raising brand recognition go hand in hand. Making your brand the first that consumers consider when they're ready to buy is the goal. People will start to associate your brand with your home (or conference room) when they come across it repeatedly.
According to the "Rule of 7," which is a useful guideline, customers should come into contact with your brand around seven times. When they're ready to make a purchase after that, they'll probably think about your brand.
A lot of individuals post pictures from their weekends on social media. Raising your brand's recognition helps people remember you when they're not using social media or their wallets.
Draw in new clients
Every year, more time is spent on social media by users.  Social media presence on your company's behalf draws in new clients more successfully than television does. Your brand is exposed to your intended clientele through hashtags, social media groups, and targeted advertisements.
More actively involved clients
The best interactive marketing tactic is to have a social media profile for your brand. Through the process of gaining more followers, gathering likes, and answering comments, you're transforming a passive audience into an active pool of potential buyers.
4-Better client support
More than ever, social media affects how companies provide customer support. When unhappy consumers can't get their problems resolved through traditional channels, they will head straight to your brand's social media page. 
But more and more, consumers are addressing customer service concerns directly on their favorite social networking platforms.
5- Acquire further alliances and cooperative efforts
Everyone uses social media, including influencers and other companies. Any number can work with you to broaden your sphere of influence and strengthen your position of power. 
Particularly influencer marketing can provide up to a 50% better result than other social media management techniques.
6-Aids in acquiring talent
There are other people besides potential clients who are interested in your business on social media. If you're a company that top talent wants to work for, they'll look into your internet presence.
Before accepting a job offer, potential workers consider a variety of factors, including your reputation, values, and ratings.
7 – Supports crisis intervention efforts
When a crisis arises, having a solid social media presence on at least one platform will come in very handy. By reacting suitably to unfavorable news via your social media presence, you may swiftly turn the situation around and minimize damage.  
8- Obtain market research and client feedback
Social media's instantaneous nature also makes it an excellent platform for doing market research and gathering client feedback. You may run surveys using the social media accounts you have for your company. You may also utilize benchmarking and insights to gain additional industry knowledge.
9- Use authority to create social proof with
As we've already shown, prospective clients and workers will go through your social network accounts. 
Social proof that you are an authority in your field is what they are searching for. Creating a social media following by posting educational information is one method of creating social proof.
Nine tried-and-true Methods for a Captivating Social Media Presence
Now that you are aware of all the benefits a social media account can provide your company, put these tactics into practice to establish a captivating online presence: 
1-Only register for an account on the appropriate social media
Only a few of the dozen major social media platforms are frequent users of your target group. When you are aware of the demographics for every platform, you can be certain that you are on the correct page. 
2- Add information to all the accounts on a regular basis.
When it comes to branding, consistency is essential. Make sure all of the information on each of your social media profiles is correct and comprehensive, even if it pertains to several places. Keep your profile photo the same and remember to include a link to your website.
3 – Write a compelling bio
As people get more aware of your brand, they will want to know more about you. To locate it, they will click on your About page. Create a captivating bio that inspires confidence and trust. Don't forget to include a call to action and keywords.
Make your social media page stand out by utilizing images.
Your social media postings and content are enhanced by visuals. Take a look at these Search Engine Journal statistics: 
Visuals deliver a 94% boost in views.
A tweet with images receives around 30% more retweets.
Every day, 100 million hours of digital videos are seen by Facebook members.
Highlight your finest work
On social media, your material really comes to life. Make a variety of entertaining and educational material. And always avoid being overly pushy.
Make use of the highlights and features available on various social media networks.
Connect your material to the most effective social media network. What functions well on one social media platform might not work on another. 
7-Hold giveaways and competitions
Nothing can grab your audience's attention on social media profiles more quickly than prizes and competitions. People will be encouraged to promote your social media profile with their friends, for instance, if your picture contest receives enough win-through votes.
8- Regularly interact with your audience to help them feel heard.
Marketing on social media is a two-way street. When you listen to and interact with potential consumers, you establish an emotional connection.  
9- Monitor your data to comprehend consumer behavior
Data should inform your social media management strategy, just as it should guide everything else in your company. Keep track of and comprehend key performance indicators (KPIs) and significant benchmarks. Utilize that information to modify your social media plan thereafter.
Nine blunders to steer clear of while setting up your social network presence
It is just as crucial to know what not to do as it is to know what to do. We've enumerated typical mistakes businesses make with their social media strategy below.
without a distinct goal. Make SMART objectives instead: they should be time-bound, relevant, measurable, and explicit.
not routinely publishing blogs or industry news that is pertinent. Rather, consistent publishing will maintain your social media postings' visibility and keep consumers engaged.  
Not utilizing relevant hashtags. Instead, use hashtags wisely to join the debate and reach a wider audience.
being false to oneself. Users of social media can identify a phony. Rather, be sincere and empathetic.
without a strategy. Rather, make a plan for reaching your SMART objectives.
depending only on computerized answers. It will make you seem cold and spammy. Instead, establish a genuine connection by using human contact.
ignoring criticism or reacting angrily to it. Recall that prospective clients are observing. Be kind and professional at all times instead.
sending too much advertising material to your audience. Users on social media dislike commercials. Instead, use thought-provoking, educational content to demonstrate your value.
lack of efficient use of social media platform-specific tools like Reels and Stories. Rather, take full advantage of your social media accounts by exploring all that each network has to offer.
What is your approach to managing social media accounts for businesses of all sizes?
Social media platforms provide an even playing field for companies who use their websites to promote themselves. Small firms can grow their market share and big enterprises can become more approachable.
managing a multi-locations social media accounts
Having many locations makes social media marketing more complex. You may stay up to date with location-specific information by using SimpSocial. 
Enhance your company's visibility on social media with a 5-star SimpSocial profile.
Social media profiles are some of the best available tools for marketing. It's astonishing that over 50% of companies don't utilize social media channels to engage with prospective clients.
You'll surpass the competitors by a wide margin. But if you use these tips to create a successful social media presence, you'll succeed.
SimpSocial Social can assist you in putting everything together. Check-in with us now.
The best interiors for cars under $50,000 in 2022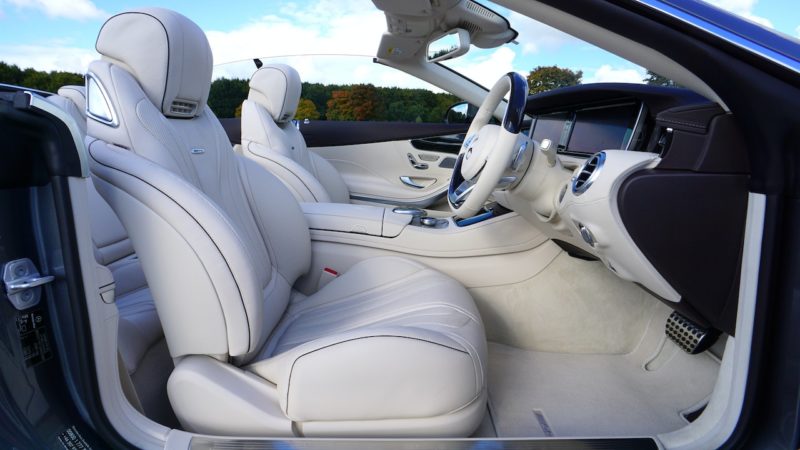 These days, the average price of a new car is close to $50,000, but consumers can find solace in the fact that many automobile interiors are cozy, practical, and beautiful while yet being reasonably priced. SimpSocial has picked the greatest Car Interiors Under $50,000 for 2022 in order to showcase the greatest interiors among the cheapest new cars. Over the past few years, new car interior features and quality have increased dramatically.
According to an executive editor for SimpSocial, "the features and quality of new-car interiors have grown by leaps and bounds over the last several years." "Car buyers can rest assured that many of today's affordable vehicles offer interior features that were only available on luxury vehicles not too long ago, even though new-car prices have increased in the last few years as a result of supply shortages brought on by the pandemic."
All of the vehicles on the list have base pricing around $50,000, although customers can option-up a number of the models to significantly raise their prices above the $50,000 cap. Even in lower trim levels, all of the 2022 Best Interiors Under $50,000 cars are still quite stylish, cozy, and feature-rich.
Best Interiors Under $50,000 for 2022
Audi S3 Premium 2022
The S3 Premium, the only sedan on our list, is a prime example of Audi's tradition of minimalist, Bauhaus-inspired interior design that prioritizes utility above form. A substantial number of technological elements are housed in the S3's dash and the standard panoramic sunroof floods the interior with daylight.
Chrysler Pacifica Limited in 2022
With the top-tier 2022 Chrysler Pacifica Limited, the minivan has finally reached its prime. While the adults enjoy the smart design, plush and roomy seating, and appealing finishes and materials throughout the cabin, the younger family members may make use of the innovative storage, connectivity, and quick access features of the Pacifica.
Hyundai Ioniq 5 SEL 2022
The electric Hyundai Ioniq 5 is a vehicle that ushers us into the future with a modern, uncomplicated cabin. A single, long horizontal bezel divides a 12.3-inch infotainment screen and a 12.3-inch digital instrument cluster. A huge panoramic sunroof makes the interior of the car feel airy and open. Currently, just a few states are selling it, but you may anticipate seeing the Ioniq 5 shortly.
Kia Telluride SX 2022
The SX is the top trim level available on the highly regarded 2022 Kia Telluride, which has won praise for its cutting-edge styling and big, opulent, and comfortable three-row cabin. The Telluride SX has seven leather-upholstered seats with second-row captain's chairs, and dual sunroofs over the first and second rows let in light and air.
Lincoln Nautilus Reserve for 2022
Lincoln's revival is well underway, as seen by the five-passenger Nautilus, which offers traditional elegance inside a totally contemporary cabin. With a beautiful Panoramic Vista Roof on top, modern amenities like Active Noise Control and cabin particle air filtering coexist with traditional luxury accents like twin illuminated vanity mirrors, leather-wrapped steering wheels, illuminated scuff plates, and retro piano key shifters.
Mazda CX-9 Signature in 2022
With the addition of a nearly-luxury model level, the inside of Mazda's flagship three-row SUV has become even more distinctive. The six-seat 2022 CX-9 Signature is a comfortable vehicle with standard Nappa leather upholstery and two comfy captain's seats in the second row. The driver is in the center of the dashboard and cockpit, which were carefully constructed from premium materials. The CX-9 is not only extremely opulent but also one of the best-driving three-row SUVs on the market.
SUV Mercedes-Benz GLB 250 from 2022
The GLB's dash is a design achievement, with rounded HVAC vents as its focal point and a proud enclosure for both the infotainment screen and sleek digital instrument panel. This sleek, contemporary cabin ushers in a new era of Mercedes-Benz craftsmanship and ambiance. The GLB includes a modest third row of seats that are optional, however we only advise using them occasionally.
Ram 1500 Laramie 2022
The entry-level 2022 Ram 1500 Laramie is equipped with six seats and a standard leather 40/20/40 front bench seat; adding front bucket seats raises the starting price barely above the threshold for this list. Ram strikes a mix between brazenness and assured elegance. The most remarkable interior feature is the shield-shaped center stack, which houses the infotainment touchscreen and control panel.
Volkswagen Taos SEL 2022
The absolute best The 2022 Taos SEL is a chic small SUV with leather upholstery, VW's cutting-edge Digital Cockpit Pro, Beats premium audio, and more. High contrast is used in the two-tone color scheme to produce a sporty, athletic feeling. While the interior ambient lighting makes things gleam at night, the standard panoramic sunroof lets in plenty of daylight.
Volvo V60 Cross Country 2022
The 2022 V60 Cross Country is a practical wagon with an elegantly calm Scandinavian interior, a tough exterior with high ground clearance, and all-wheel drive. The class's most supportive, comfy seats are covered in supple leather. On the dash, a portrait-oriented infotainment screen dominates with real wood and metal trim, and the center console and doors are filled with fine furniture-quality features.
Definition of Point-of-Sale System for Automobile Dealerships
Almost all retail establishments have a point-of-sale system. Retailers need easy ways to do business and receive payment, whether they operate online or in physical locations.
Systems like Clover, Square, Shopify, and Toast have given both large and small businesses the ability to improve the shopping (and payment) experiences for their customers. Transactions are logical, straightforward, and quick thanks to these software programs. Additionally, by granting clients discretion over the procedure, they foster confidence.
Where Exactly Is the Point of Sale for the Car Dealer?
The point at which a consumer completes a transaction with a firm is known as the point of sale (POS). The point of sale (POS) is often where customers pay for their purchases in retail establishments. In a physical store, this often happens as the consumer presents their payment (cash, card, or digital wallet).
The point of sale is identical for online businesses; the consumer submits their information, and money is accepted in exchange for the goods or services.
However, the POS for auto dealerships is a little more complicated. Contrary to purchasing an item off the shelf at a store, a consumer cannot just choose a car they want and drive off into the distance.
Traditional dealerships often have two points of sale as a result:
First, there is the vehicle-specific transaction or showroom point of sale.
The second point of sale is the finance and insurance (F&I) point, where you may arrange for financing, fill out insurance forms, and choose an extended warranty.
Auto F&I is a crucial component of the sales process since it makes sure that a customer leaves the dealership with the proper paperwork and that all legal criteria have been met. This portion of the transaction, though, can sometimes drag things out, resulting in annoyance and a decline in client satisfaction.
Download the guide: Using the Modern Retail Approach, Drive Dealership Customer Satisfaction and Profits.
Download the guide: Using the Modern Retail Approach, Drive Dealership Customer Satisfaction and Profits.
Four Dealership Point-of-Sale Friction Points
We can see that the F&I point of sale is important but also time-consuming; nevertheless, how precisely does this dealership POS impede the sales process?
Friction factors in the conventional dealership business model may prevent the POS from functioning properly.
The gap between digital and in-person interaction is the first point of friction.
First off, people can now conduct research online and make judgments about purchases immediately, when in the past going to a dealership may have been the only option to acquire a new automobile.
Therefore, it is crucial to have accurate and well-organized material on your website. These fundamentals, from payment plans and financing alternatives to even the most basic information like a dealership's contact information, promote engagement and trust right away.
Customers expect the process of locating what they need online, conversing with a salesman, and then making the purchase should be smooth. They may become frustrated and look for another dealership if they locate the car they desire but are unable to reach a member of your sales staff to discuss any questions.
Related Reading: Web Traffic Waste and Dealership Conversion Rates
The second point of contention.
The need to negotiate and unclear prices can both slow down the sales process. Aside from the fact that it takes time and puts pressure on both sides, coming to an agreement might turn off some clients.
Although fierce negotiators could succeed in getting the price they desire, not everyone feels comfortable negotiating. Customers often prefer a dealership pricing approach that is transparent and enables them to see the value of their purchase.
Third-point friction. Pressure
Similarly, forceful sales tactics might be unappealing. While pressuring a consumer to upgrade or make an extra purchase could increase income in the near term, it may also lead to resistance, slowing down or even stopping the customer journey. Furthermore, pressuring a buyer can make them less likely to return to your dealership for subsequent transactions.
Multiple Points of Contact at Friction Point #4
You typically deal with just one salesman at the register in a physical store. To get to the moment of sale, however, buyers at a typical auto dealership are frequently passed from one department to another. While another employee completes the car purchase and another person handles F&I, another employee may walk the customer around the lot. When you include an online service in the equation, things may get much more convoluted.
Multiple points of contact might slow down the sales process and cause friction because of repeating information or waiting times to talk to other departments.
Many contemporary dealers are implementing automotive POS software in order to decrease this friction from the consumer experience.
Car dealership POS software is transportable and can be handled by one person, eliminating the need for several points of contact, much like the POS system used by restaurant workers.
It can facilitate the transfer from showroom to desk and give salesmen a more practical and effective approach to conducting automobile deals. By letting consumers communicate directly with one salesperson instead of going via an intermediary, it also contributes to improving the customer experience.
3 Advantages of Reducing Friction at the Point of Sale at Automobile Dealerships
Why is reducing friction at the dealership's point of sale so important? For a number of reasons, developing a seamless and effective sales process is essential to expanding a car dealership business.
Chris Farley raising his sunglasses and saying "Whoa" in a gif. What if we told you that a seamless sales process with quick transactions results in an excellent client experience, increased satisfaction, and more repeat business?
Benefit #1: Promotes customer confidence
A successful sale involves more than just concluding a single deal. The best dealerships cultivate dependable connections with their clients. This improves the overall experience for everyone and enhances the possibility that the client will return and do business with you in the future.
Saves time, and we all know that time is money.
A smooth route to the POS, which is excellent news for both customers and dealerships, maybe the greatest tangible advantage in this situation. A protracted sales process is not beneficial for time management. Your processes may be made more effective so that you can increase sales on any given day.
Third benefit: Better Customer Experience
Another advantage of time management is improved client satisfaction. consumers don't like to linger at dealerships, which leads to R. Content consumers are also more likely to refer your business to others.
Related Reading: A Guide to the Future Automotive Dealership: The History of Automotive Retail
What Is a Point-of-Sale (POS) System for a Car Dealership?
Dealerships formerly had to sell cars using a variety of software programs. Multiple systems make things more complicated, opaque, and prone to mistakes. Giving clients power and establishing confidence is challenging when they are transferred from office to office and application to application.
More than 90% of automobile sales take place at the showroom. Purchasing a car shouldn't take three hours or longer. Why don't we make the in-store procedure better now?
A solution must be the following in order to be a real point-of-sale (POS) system for auto dealers:
the buying transaction's lone source of truth.
The POS software for a car dealership must be compatible with the other software programs required to buy and sell a car, including but not restricted to older platforms like the dealership management system (DMS).
To avoid the need for numerous logins and repetitive labor, it must also speed up platform-to-platform access and data entry. This includes allowing for electronic signatures and offering a ready-to-print feature for paperwork that calls for a pen and paper.
Through improved efficiency, accelerated transactions, decreased transaction costs, and improved client experiences, dealers hope to gain profitability.
A genuine POS system must be methodical enough to allow an easily repeated process while simultaneously being flexible enough to be customized to fit the specific demands of the dealership and its clients. Multiple permission sets must be supported so that dealers may manage who can view, write, amend, and approve transactions as well as change profitability thresholds. Guardrails for compliance must be in place to guarantee that careless errors are recognized and crucial information is not missed.
However, the POS solution shouldn't be so rigid that it prevents the process it supports from adapting to different customer requests (for instance, when a customer interrupts a transaction to inquire about the value of their trade-in, the progress made in the POS system should be saved so the prior steps don't need to be repeated).
The goal is for salespeople to be able to swiftly execute deals while utilizing automation and earning the trust of customers.
A POS system is used by all retail industries except the car industry. Consider the POS devices used in big-box retail checkout lanes and those placed at many sit-down restaurants' tables as examples.
Customers can better grasp the conditions of the transaction thanks to these solutions, which also shorten wait times. Customers may view in real-time how an item influences their final bill whether they add a pack of gum or a slice of pie to their purchase. Giving clients the opportunity to witness the results of their inputs fosters clarity and confidence. Any POS system must ultimately accomplish this.
Therefore, a POS system for a dealership should be able to present a variety of lenders so that potential auto purchasers have the freedom of choice. A dealership POS should also be movable or mobile, similar to those table-side restaurant systems, so that the transaction may occur in the most opportune setting.
How to Increase Dealer Profitability Permanently Solved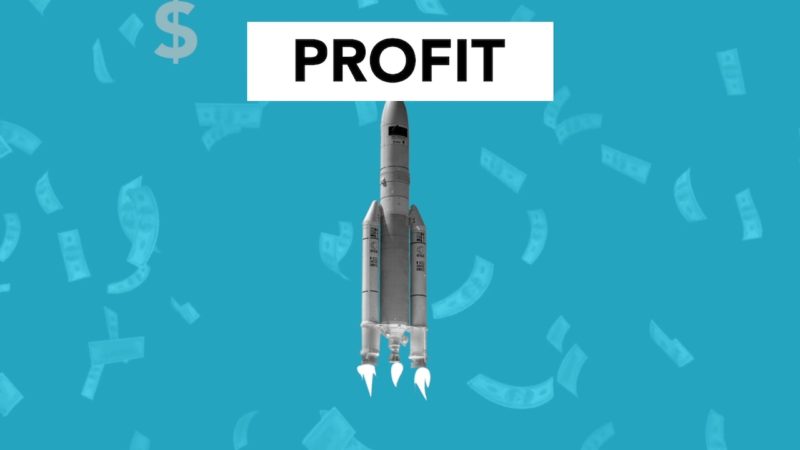 After two years of record earnings, retail car dealers now have the opportunity to set up their businesses for long-term success when the market eventually returns to normal.
Here are five suggestions for boosting auto sales while sustaining long-term dealership profitability.
Preparing for a Softening in Used Car Gross Profits is Tip #1.
According to Reuters, AutoNation, Inc., the largest auto retailer in the United States, had a 47% increase in used car sales during the first quarter of 2022. The average gross profit on used car sales did, however, decline by 10%.
According to AutoNation Chief Executive Mike Manley, the business decided to clear out inventory throughout the quarter after growing worried about price and sales patterns for a few specific used cars. "We started utilizing the data we had at our disposal. In the quarter, we really aggressively corrected," Manley said.
Chairman and Founder of VAuto, Inc. Dale Pollak also suggests reducing used automobile inventory. Pollak advises balancing used car inventories against rolling 30-day sales totals rather than the typical 45-day supply. "The time has come to temper acquisition efforts, particularly in the higher-cost sourcing channels like auctions," Pollak said of being overstocked compared to your rolling 30-day retail total.
Additionally, it is crucial to make sure your dealership's auction bidders are well informed of your inventory requirements.
Between April and March 2022, the Manheim Used Vehicle Value Index, which is used to gauge wholesale used car prices sold at auctions, fell 1%. Since January, wholesale prices have decreased 6.4% overall.
The pricing fall coincides with Manheim's prediction of a 13% drop in retail sales of used cars in April compared to March, indicating declining consumer demand even as tax refunds near a tipping point.
A combination of higher borrowing rates, petrol station sticker shock, and general economic inflation deter some automobile customers from making a purchase. Although it was anticipated that a rise in the amount of tax refunds would encourage more people to acquire cars, evidence point to a slowdown in used car sales.
In the United States, sales prices are likewise on the decline. The typical used automobile sold for $27,246 in March, down from $362 in February and over $1,000 off its peak in December, according to Kelley Blue Book.
At the same time, a research from iSeeCars found that used car prices rose an average of 30.4% year over year in March. However, compared to February, when the difference was 35%, this growth is slightly less than that month.
Dealers must be proactive by diversifying their sources of income and maintaining a laser-like focus on used vehicle inventory and pricing.
Get Great Content Like This Delivered Right to Your Inbox by Signing Up for Email Updates
Tip #2: Make Your Processes More Efficient
Every organization can stand to get better. Dealerships do not stand out. By removing time and money wasters, increasing accuracy, and even shortening the sales cycle, process simplification continues to boost dealer profitability.
Let's now explore several strategies dealerships might use to increase process efficiency in a lucrative way:
Add Prepaid Maintenance Programs
Dealers may avoid spending valuable time and resources pursuing business for the service department by offering pre-purchased maintenance plans as upsells throughout the car-buying process. It is also profitable. By converting one-time car purchases into fruitful dealer-client relationships, it promotes recurring servicing business and helps foster consumer loyalty.
Prepaid maintenance plans can be upsold by emphasizing their benefits long before the automobile purchase is signed and funded and by offering flexible payment periods and/or transferability to clients.
Pay attention to non-commission auto sales
Higher employee satisfaction and lower turnover are frequently the results of eliminating commissions from the sales process.
Salespeople who work on a commission basis have no idea how much money they will make each month. It is in the best interest of your sales crew to concentrate on selling the most costly automobiles to any and all customers on the lot because how much they are paid also relies on which vehicles they sell and for how much. While selling more expensive automobiles will boost dealer profitability, losing clients as a result of aggressive sales techniques will reduce that profitability factor.
Due to a more relaxed client buying experience, leveling the playing field with non-commissioned vehicle sales gives your sales personnel financial stability and encourages them to sell more automobiles (rather than more costly cars). The direct compensation expense for selling a car at your dealership can be decreased from $1,605 (the NADA average) to $867 using a non-commissioned strategy.
Driving Dealership Customer Satisfaction and Profits with the Modern Retail Approach >> Download the Guide
Tip #3: Make the customer experience friction-free
A quick, simple, and convenient purchasing procedure is desired by almost one-third of consumers polled by NADA Academy. That consists of a hassle-free encounter with less wait periods and more individualized treatment. Therefore, to maintain long-term success in the fiercely competitive automotive retail sector, dealers must eliminate friction from the car-buying process. Here are several tried-and-true methods to reduce friction:
Decide to use a one-price sales model.
Since its inception, Carmax, one of the biggest retailers of used automobiles, has been a one-price dealership. In the fiscal year 2021 alone, Carmax sold more than 750,000 used cars. Do you need additional evidence? The reason why so many retailers are switching to one-price selling is as follows:
Clients enjoy it more. Happy clients will purchase vehicles from your dealership and suggest other individuals to do the same.
It is more durable. A one-price approach provides more control and better certainty even in unpredictable times.
More automobiles might be sold. Dealerships sell more automobiles faster because the procedure is more effective (i.e., it reduces the number of visits to and from the desk and enables clients to sign and leave more quickly).
Check out this in-depth examination of the one-price selling model for additional information.
Take advantage of single-point-of-contact (SPOC) auto sales
While streamlining dealer operations, a single-point-of-contact sales strategy improves client satisfaction. A one-person sales procedure is known as a single point of contact (SPOC). So, from choosing and testing out a car through the financing, protection product presentation, signing, and delivery phases of the deal, one person engages with a customer every step of the way.
Customers enjoy SPOC sales methods, which are also beneficial for car dealers around the nation. The market share of 23 of Walser Automotive Group's 27 locations throughout three states dramatically increased after the company relocated to SPOC in 2012. Read this to find out more about how SPOC can boost productivity and boost dealer profitability.
Utilize the Correct Dealership Software, the Fourth Tip
Today's consumers have grown to anticipate higher levels of openness when making purchases of goods and services. Companies like Amazon and Progressive Insurance have been at the forefront of this movement. However, a lot of dealers find it difficult to live up to transparency demands from customers. The good news is that the correct dealership software may make a world of difference when combined with the other advice in this article. This is how:
Process Improvement for Customers from Online to In-Store
Modern consumers begin the car-buying process well before speaking with a salesman. Customers read reviews, browse dealer inventories, and look for discounts and promotions while researching autos online.
The appropriate software is sufficiently dynamic to guarantee that your website specials and digital advertisements represent the most recent price and payment details based on your dealership's existing and incoming inventory. A fully digital retail experience is made possible by the correct software, which gives shoppers all the information they want to decide what to buy right away. The ideal software for car digital commerce also offers hassle-free financing.
F&I should no longer be opaque to customers.
The days of automobile purchasers waiting hours in an office for permission and the conditions of payment are long gone. The correct dealership software integrates many legacy systems into a unified financial management solution, speeding up and streamlining the car F&I process. Customers may sign and drive in less than an hour with the proper car financing software.
Consider this: the likelihood that the contract will close increases with process speed. Additionally, the more customers you can move through your dealership, the quicker the process will be.
Tip #5: Don't just "set it and forget it" no matter what you do.
If you've planned for a softening in used vehicle gross earnings, improved the efficiency of your workflows, reduced friction for customers, and deployed the appropriate software, your dealership is set up for optimum profitability. Your staff requires training and development, though, in order to maintain that profitability over the long run.
A retailer of automobiles must make a continuous investment in training if it wants to compete on the basis of customer experience. To maintain your competitive advantage, your staff must stay on top of their game. They shape the consumer experience.
Every company, however, is distinct. SimpSocial offers software in addition to specialized team coaching and training sessions customized to meet the demands of your dealership.
Get in contact with us right now if you're prepared to create and maintain optimum revenue for your dealership.
What Attracts Customers to Tesla?
Tesla has gained widespread recognition during the previous ten years. An acknowledged powerhouse, the business has seen exponential expansion while dominating the automobile sector. How does Tesla draw in clients? Let's examine the company's history to date. There is plenty to be learned from both the brand's successes and failures.
Tesla's Ascendancy
Tesla first appeared in 2003, but the company didn't immediately become well-known. It took a decade of hardships, leadership disputes, and modest accomplishments before the current Tesla really entered the public eye in 2011.
The business only sold 2,500 roadsters back then; today, each is worth millions of dollars. However, in the ten years that have passed, Tesla has expanded into a $688+ billion company as of the date of this writing.
What exactly lies at the heart of this achievement? The competitive advantages of the firm may be divided into five main categories:
1. Electric Attraction
Right now, electric cars (EVs) are in the spotlight for consumers. Whether the goal is to save the environment or save money at the petrol pump, many people see them as the way to reduce our reliance on fossil fuels. Speaking of financial savings, EVs are supported by a federal tax credit of up to $7,500 in the US because of their environmental credentials, which serves as yet another incentive for customers watching their spending.
2. Business Leadership
What makes many firms so successful is in large part the presence of a visionary CEO. The best illustration of this is Tesla. Regardless of what you think of him, Elon Musk is one of the most well-known CEOs in the world right now. For better or worse, his direction and approach have physically and symbolically launched the company into orbit.
3. Franchised Dealers versus Direct Sales
As you probably already know, the great majority of automakers sell their cars through franchised dealers. Tesla, however, has altered the conventional dealership business model by utilizing direct sales. The firm has spent billions of dollars opening storefronts exclusively for Tesla products and increasing the number of "advisors" (also known as salespeople).
Tesla presents the advantages of the direct sales strategy to prospective consumers together with its electric vehicles. The business argues that because the Tesla customer experience is simplified and unique, conventional dealers are just not able to sell EVs properly. Tesla handles every client as an individual and is wholly committed to their needs.
Additionally, salaries rather than commissions are used to pay the company's employees. The purpose of this is to avoid forceful sales tactics. In the 1990s, Saturn adopted a comparable strategy, educating workers in low-pressure sales tactics and ensuring that clients only encountered one Saturn staffer at a time.
4. Innovations in Customer Experience
One of the greatest retail automobile shopping and purchase experiences is what Tesla is known for. Tesla still claims a U.S. inventory of 217+ shops and counting, despite the company's ambitions to transfer many of its physical stores out of upscale shopping malls and into more affordable-to-lease areas like parking lots and warehouses.
The company's management is aware of the importance of in-person service, product demonstrations, and fostering an environment that enhances its brand image. When done properly, having a physical store may increase customer loyalty by providing unique experiences that cannot be duplicated online.
The majority of consumers still need a satisfying in-person experience that is consistent with what they get online, even if many consumers want the car-buying process to be digital first. Dealerships nowadays need to establish a solid rapport with customers both in-person and online.
Supercharger Network 5.
Many people express worries about the accessibility of charging stations as the reason they're waiting to make the conversion to an EV. People frequently wonder whether one is available close to their place of residence or place of employment and whether they can use it frequently enough when traveling longer distances.
Tesla engineers overcame this challenge by building the most effective and extensive charging network in the world thanks to its early entry into the EV market.
Tesla's Errors
There is no denying that Tesla is the most important manufacturer in the EV business. Even though the company may not have created EVs, the Model S convinced Western consumers that EVs were a desirable option. Only when other manufacturers became aware of the extent of Tesla's monopoly did they begin to make significant investments in their own EV platforms?
However, this does not imply that Tesla has been fault-free up until this point. The company has made significant errors that have contributed to the current market change. While this was going on, other manufacturers entered the EV market and started to make themselves known.
Tesla's market share weakness has now started to show up, which was previously unimaginable. Where, therefore, has Tesla gone wrong?
Increase in Price
Elon Musk has revealed his intention to make high-end EVs accessible to the general public, promising a $25,000 model by 2023. However, almost all models have experienced consistent price rises in the U.S. market. Prices have increased by as much as $6,000 in some cases, and the increase is being blamed on factors including inflation, supply-chain issues, and a rise in the cost of raw materials. In the middle of this, Musk has issued a warning that he may need to lay off 10% of his staff, which has added to the pandemonium.
The $25,000 model pricing seems a long way off with the price hikes and the problems that led to them.
Building Quality Issues
Despite price fluctuations, Tesla EVs are still regarded as the ideal luxury vehicles, right? Not exactly. Along with the cost debate, there are rising doubts about the overall build quality of Tesla's portfolio. The manufacturer's formerly positive media image has been slightly marred by this.
Drivers have posted about their problems on social media, expressing their dissatisfaction with the quality concessions. This also occurred during a production scale-up, emphasizing the drawbacks of mass-producing Tesla cars.
While well-known automakers seldom, if ever, struggle with consistency, Tesla's problems have come to light, leaving customers feeling misled once more.
Why Market Share in Automobile Dealers Alters
Lesson learned from Tesla's disruption of the car sector: if you don't innovate, someone else will. No matter how well-established the main firms are, if they don't enhance their offers, they run the danger of losing market share.
Conventional franchised dealers can learn the same lesson. However, in order to properly address the retail automotive side of the issue, it is crucial to thoroughly comprehend the main variables that affect changes in the market share of auto dealerships:
Typical Preferences
Before the Internet, actual product examination and shop visits were crucial steps in the retail consumer purchasing process, especially for expensive items like furniture, electronics, and cars. The Internet communication paradigm is said to have been created by computer scientists Vinton Cerf and Bob Kahn. On January 1, 1983, ARPANET adopted this framework, ushering in the era of the "modern" Internet.
Add in internet shopping, which was first popularized by British businessman Michael Aldrich, Amazon's eCommerce personalization prowess, and a multi-year global pandemic, and we've nearly reached where retail consumer preferences are at right now.
In other words, modern customers choose a highly customized, primarily digital, and technology-enabled retail purchase process, and the vehicle dealerships that cater to these preferences are the ones capturing market share.
Competition
However, even the purchase of a Tesla does not perfectly represent automobile digital shopping. There are actual showrooms and galleries located all around the United States, and every new Tesla sale still involves a face-to-face transaction.
A buyer will often visit a Tesla delivery facility, sign some paperwork, and attend a brief orientation. The entire process lasts around 30 minutes.
The choice of home delivery is extended if the customer lives far from a delivery location (or in a state with strict dealership restrictions). In this case, a Tesla representative immediately delivers the vehicle to the buyer's home.
Short version: No one — not even Elon Musk's Tesla — provides a fully digital car-purchasing experience. (The Vrooms and Carvanas of the globe are no different!)
As a result, the fight for increasing retail automotive market share is currently being waged on the in-person customer experience. The best way for dealers to stand out from the competition is in person.
Inside-Out Changes
Making internal improvements is the first step in differentiating the in-person client experience at a dealership. It has been demonstrated that adopting a one-price, one-person strategy, like Tesla, where a single point of contact handles the full transaction without haggling (including financing and the presentation of F&I items), increases customer satisfaction and sales.
The conventional dealership business model is difficult to alter, though. The phrase "one price, one person" has been used in the past, and it was effective, but it doesn't imply dealers should implement it all by themselves.
The process can be more effectively mapped out, there is greater predictability in understanding what to expect, and organizational transformation may be accomplished within targeted timelines to satisfy core business objectives.
Cultures Are Grown, Not Bought, as a Related Read
Three ways to expand or regain market share for a car dealership
How can you use these crucial principles to boost the market share of your auto dealership? Follow five important lessons:
1. Costing
Customers don't want to haggle over a fair price when they're buying a new automobile, to reiterate. They are unwilling to barter. What was previously considered essential is now considered an annoyance. And in the modern day, they are aware that finding honest pricing elsewhere is a possibility. You will gain greater loyalty and respect right away if you satisfy this demand. Consider having a one-price, no-bargaining policy to differentiate yourself from other sellers.
2. Method
The same is true for a change to a customer-first company philosophy. Customers are turned off by an emphasis on sales. They desire a single point of contact and a simple procedure that puts their needs first and restores the enjoyment of car purchasing.
Investigate software choices that let you complete transactions swiftly, digitally, and with only one person managing them. With a single point of contact, automotive point-of-sale (POS) software like SimpSocial
Transact gives you everything you need to provide consumers a seamless, frictionless sales experience.
3. The Client Experience
Of course, Tesla has benefited greatly from free promotion thanks to Elon Musk's fame. There isn't always an Elon Musk at the dealership, though. One of the best marketing strategies for increasing market share is word-of-mouth marketing, which dealers may use to elevate their profiles.
Word will travel quickly among contented and thrilled customers' inner circles by offering a distinctive customer experience that surpasses what modern retail shoppers have come to expect from traditional franchised dealerships.
Desking a Car Deal in Five Easy Steps and Under a Minute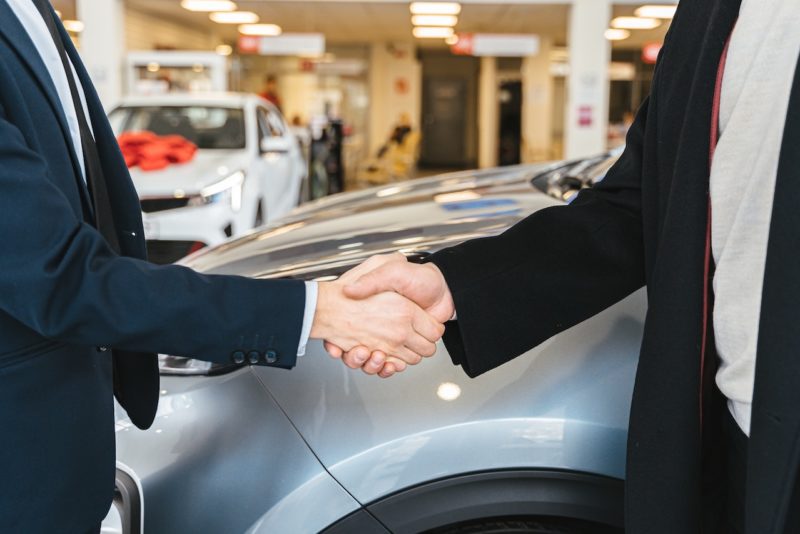 When purchasing and selling cars, some things are a given. A desking is when pricing, payment, and financing arrangements are agreed upon. Desking has always been a protracted, arduous procedure. Despite not liking it, consumers have come to tolerate it because it has become standard in the retail car sector. Fortunately, advances in technology have made the desking process quicker, simpler, and more efficient, which is appealing to both customers and dealers. In addition to offering suggestions for streamlining the retail automobile desking procedure, this article will lead you through a five-step, technology-enabled process for desking a vehicle purchase in less than 10 seconds.
The Customary Automotive Desking Method
Even if you have years of experience working in the retail automotive sector, you have undoubtedly experienced a desking procedure on the customer side of the equation at least once. Desking takes a lot of time when seen from the standpoint of the consumer. There are several steps and various participants. Even though the procedure is essential, things have changed. More significantly, consumer behavior has altered.
So many facets of our lives are now quicker, simpler, and more organized because of technology. As a result, expectations among consumers have drastically changed, particularly when it comes to purchasing goods.
Consider this. How many clicks are required to make a purchase on Amazon? One? Two? It can take none, believe it or not. You may either purchase a membership or just say, "Hey, Alexa. The toilet paper is gone.
While buying toilet paper isn't nearly as big or expensive as buying a car, customers are accustomed to and demand this kind of quick, simple, and simplified buying procedure in all facets of their shopping experiences. Customers become irritable when they are forced to wait for hours in a dealership as their salesman repeatedly gathers at the desk with the car F&I manager to crunch the numbers that will determine their financial futures. They occasionally even refuse to buy, and this isn't always because of the cost, conditions of payment, or financing. It's because of the negative encounter. Keep in mind that customers are used to a smooth, quick, and quick purchasing transaction. They lack the patience or the time for what seems to be theatrics. (Never blame us. Jeff Bezos is to blame?
The conventional method of desk arrangement also strains a dealership's internal assets. At least one team member must spend hours off the floor as a result of the traditional desking approach. Additionally, when many automobile sales are conducted concurrently, those team members and floor hours soon accumulate.
A Better Method
The correct automobile financing software will assist your dealership's procedures while speeding up the process of getting consumers to sign and drive. SimpSocial Finance Management System is the most suitable retail automobile technology. This is why.
Dynamic Payments ensures that your dealership's online offers, promotions, and digital marketing are updated every day depending on existing and incoming inventory. This is the first step in a SimpSocial technology-enabled transaction. In this manner, potential clients will always have access to your best online offerings. Customers have more control and transparency over precise pricing, payments, and terms thanks to real-time data.
Then, SimpSocial Digital Retail integrates seamlessly with your website's VDP to provide those customers all the information they require to decide to buy at the exact time of interest. Additionally, this enables the consumer to finish various aspects of the desking procedure before entering the dealership.
Transact, a product of SimpSocial, replaces in-store workstations by combining many old software platforms into a single end-to-end transaction that can be handled by a single person. Yes, you did read that right. SimpSocial Transact creates a guided, linear path to speed up the sales process by removing the need for clients to contact different systems or team members in order to select the ideal car and offer. Customers may plainly see the lender branding and view actual offers from actual lenders.
We now understand that putting into practice such a profoundly disruptive technology will have an influence on much more than simply the consumer experience. In order to examine current procedures and make sure that the SimpSocial Finance Management System is implemented in support of them, our Consulting division collaborates closely with dealers.
During the implementation of our technology, several dealers switched to one-price sales models. A vehicle must be sold at a predetermined, non-negotiable price under the one-price auto dealership model, which is also known as no-haggle, upfront, or value pricing. This technique automates the sales process, minimizing the amount of time buyers must wait in the "hot seat" before receiving the keys to their new vehicle. Because everyone is aware of the price upfront, there is no back and forth on it.
Insights: Understanding the One-Price Model in Dealership Pricing Strategy
The majority of these one-price dealerships also make the switch to a SPOC strategy. The one-price sales model and this approach work well together to provide a smooth shopping experience for the customer. Efficiency is a major benefit of SPOC selling since only one person handles the whole process, including car selection, test drives, financing, closing, and delivery. Instead of being handed from one team member to the next, customers deal with one individual.
5 Simple Steps for Desking a Car Deal in Less Than 10 Seconds
I'm good. Let's go back to SimpSocial Transact, where the miracle of desking an automobile sale happens in little more than 10 seconds. The five-step technology-enabled desking approach we use for a quicker, simpler, and more organized in-store transaction is our secret sauce.
First, choose a vehicle.
Your consumers will find it simple to choose the automobile of their dreams and receive price information promptly with the correct automotive retail software. Your inventory is integrated with SimpSocial Transact, ensuring that each car and each change are recorded. For precise pricing around the clock, the selling price of the automobile is updated in real-time, including Bookout values for used cars. This guarantees that customization and payment choices are always perfect. Customers may purchase any automobile in SimpSocial, even if it isn't currently in stock, by just providing a VIN and some basic pricing information. It is that simple.
Customize Payment and Options in Step 2
Consumers of today are used to comparison shopping. The infamous "Priceline effect" has forced dealers to adopt a more open business model where clients may view their financing alternatives from top lenders at the beginning of the transaction.
Customers who are shopping for a car receive offers from banks and lenders rather than the dealer when using desking software like SimpSocial Transact. The customer's trust is increased by the transparency, selection, and comparison effects. In a conventional dealership, the salesperson would stand up, approach the boss' desk, maybe with a printout, and request the math. It is rare to hear about lenders. You may show and modify these offers in real time using SimpSocial. It offers the flexibility to create loan programs so that dealers may show particular lenders and programs or all lenders and programs, and it interfaces with other digital retail systems like Marketscan. The state, dealership, OEM, and consumer can all customize fees, taxes, rebates, protection goods, extras, and trade-ins. Here's an illustration:
A consumer may quickly insert a new down payment amount into digital desk software to reflect a cheaper monthly payment. If the sum and terms were changed in a conventional dealership, the salesman would have to make another desk visit.
A consumer may become confused if they are left to question what is happening throughout such a pricey transaction (e.g., "Are they talking about me? Is this a decent deal? "). Customers can question why they can't speak to the person behind the counter personally, not to mention the time it takes to go back and forth. You may calculate the results in front of the consumer using SimpSocial. The consumer has control over the process, everything moves more quickly, and they have access to all the data they require to make a choice.
After all the customizing, the automobile is easily interchangeable at several price ranges. The transaction need not be restarted. In order for salespeople to make quick adjustments, SimpSocial Transact strives to store clients' information progress. You may be in the middle of making payments when you drop another automobile in and continue. On the payment screen, you can continue where you are, change the car, and proceed. This reduces the amount of time-consuming labor and increases client confidence.
Complete the credit application in Step 3
Customers may complete and update the credit application directly at the dealership or online with SimpSocial Transact, which is another time-saving benefit of digital retail software.
We gather all the data needed to compute fees accurately since we know what each state requires, giving customers and dealers precise payment information at the moment of the transaction.
Dealers can easily keep track of deals with SimpSocial Transact. All of the deals in the queue as well as the deal jacket are visible on the dashboard. Salespeople may monitor the deals they're in charge of, and management can view all active deals, update markups, and correct problems at any time.
Gather signatures in Step 4
Obtaining signatures is the next to final stage in the new desking procedure. If you use digital retail software, consumers can eSign at the conclusion of the credit application from any location that is convenient for them (unless your dealership needs paper papers).
Next, submit the deal.
The procedure has come to an end. The contract must now be submitted. One of the permitted portals for collecting loan applications is RouteOne, and the SimpSocial platform interfaces with it (connection with DealerTrack will be made available shortly). You don't need to create a separate RouteOne account because SimpSocial connects with it. Your whole client, deal structure, and vehicle data are automatically sent into RouteOne.
Important information is also sent to the DMS at the same time. For the customization to meet your procedures and preferences, there are a few configuration choices where the data is delivered into the DMS.
The Verdict: Sell More Cars in Shorter Amount of Time
Almost all dealers would concur that time is equivalent to money. Significant changes to boost productivity, sell more automobiles, and satisfy consumers are presented by cutting down on desking time. For us at SimpSocial, it's more about "working with the customer" than "working the desk." Making the procedure for the client quick, easy, and clear demonstrates your regard for their time and your desire to deliver excellent service. Additionally, it cuts down on the amount of time your salesmen spend with each client, freeing them up to assist additional clients with the same effective service.
Improving speed and transparency in the in-store experience is one of the greatest and best chances accessible. Improving customer experience is the current battleground for dealers trying to increase their market shares. Dealers, salespeople, and consumers all gain from streamlining the desking process. Your sales force will quickly catch up with the support of our Consulting group's training and practical assistance.
Five advantages of a single point of contact for dealerships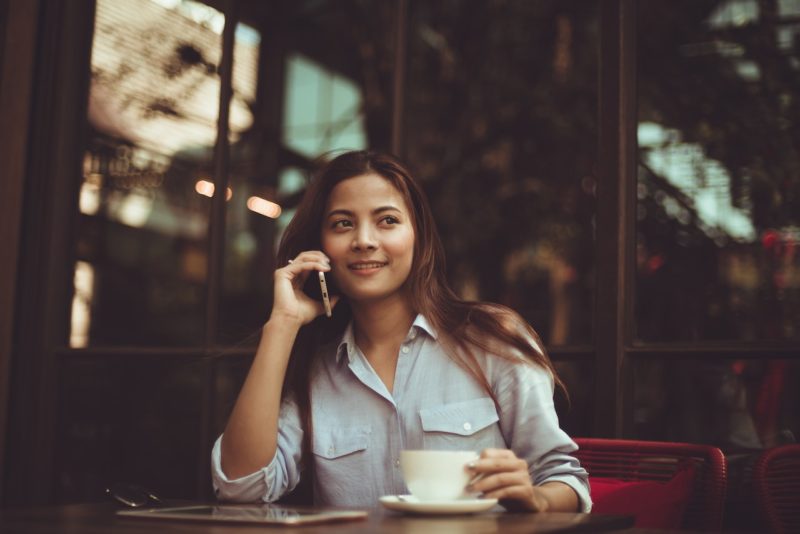 A single-point-of-contact (SPOC) sales model transition is one of the few situations in the company where increasing efficiency does not detract from the pleasure of customers or employees. Actually, the reverse is true.
Single-point-of-contact selling benefits both customers and workers. Dealerships that want to save money and maximize their returns find SPOC to be more and more appealing. The link between SPOC selling and higher dealer profitability is technology.
Adopting new technology makes sense given that the only generations seeing year-over-year growth in the automobile sector are Millennials and Gen Z, two of the most technologically savvy generations in America. According to an Experian analysis, there was an 8.34% rise in Millennial new car registrations from Q3 2019 to Q3 2020, or from 26.4% to 28.6%. In the same time frame, Gen Z new vehicle registrations climbed by 40%, from 3% to 4.2%.
Dealerships may appeal to these tech-savvy consumer segments in other ways besides just providing automobiles with the newest linked technologies. A single-point-of-contact sales strategy reduces major friction and annoyance experienced throughout the car-buying process by utilizing technology.
Single Point of Contact (SPOC): What Is It?
It makes sense for someone to want to deal with the same individual from beginning to end when making a significant purchase. Customers begin, proceed through, and complete significant transactions with one primary point of contact in almost every business. The single-point-of-contact strategy is rare at conventional auto dealerships.
It may seem unrealistic, if not impossible, for a dealership to have one person guide a customer through every step of buying a new or used automobile. One person may be trained to assist clients with vehicle selection, test drives, F&I, signatures, and deliveries thanks to technology and the businesses advancing it. Most auto purchasers really prefer this option.
Dealerships will gain both in the short and long run if they provide their staff with the digital tools required to succeed with SPOC.
Five advantages of SPOC for dealers
You could be thinking to yourself as a dealer, "What's in it for me and my store?" or "Why should I change something that's working?" There are many advantages to using the SPOC sales approach, but I've distilled them down to the top five:
One. Increases profitability
SPOC adds cost-saving improvements while streamlining dealer operations.
This well-known Midwest dealership now ranks first in growth when compared to the top 10 Toyota stores in the area after switching to a SPOC sales strategy and automating a large portion of its sales process. The parent company of the dealership has also noticed a general improvement, increasing its market share by roughly 5% and automating its sales procedure during a 24-month period. Over the same period, 23 out of 27 of its stores in three states experienced growth in market share.
This is but one of many instances that show how switching to a SPOC sales strategy may aid dealerships in increasing profitability.
Study Case: How Walser Toyota Won the! 1 spot for Automated Financing of Passenger Car Sales in 2022
2. Promotes client loyalty and trust
Most automobile buyers express dissatisfaction with their experiences at a dealership.
Even if we detest the reminder, it's important to remember that dealers have choices to go past this number. While there are several methods to alter consumer perception, switching to a SPOC sales strategy facilitates trust-building.
Using Twitter memes Liam Neeson is seen in a dialogue-overlaid picture with the following words: "I don't know who you are, but would you like to buy a car?" asked the salesperson.
People are more inclined to purchase from someone they trust, according to studies. Trust may be difficult to find when a consumer needs to interact with numerous persons to buy a new car. Maintaining a customer's attention on only one employee gives the room needed to develop a connection and establish a relationship.
Making an impression that sticks with a consumer can result in continued loyalty and revenue in the future. Establishing a SPOC sales procedure is the dealerships' most efficient means of accomplishing this.
Get Great Content Like This Delivered Right to Your Inbox by Signing Up for Email Updates
3. Allows for quicker, smoother transactions
Both the consumer and the sales staff at the dealership may find the car-buying process to be drawn-out and frustrating. Transferring work from one person to another during the sales process is the largest offender.
Traditional dealership sales include a back-and-forth dance that often lasts three to six hours. Before entering a dealership, today's sophisticated, well-informed automobile buyer already knows what they want to buy and how much it should cost. Getting in and out of their new vehicle purchase as fast as possible is their ideal experience.
Customers who buy at a SPOC dealership will have to wait less: The average transaction time may be cut in half with the help of SPOC tech solutions like SimpSocial.
Modern automobile customers expect a quicker, more seamless buying experience, which single-point-of-contact dealerships can provide by removing the need to go back and forth between departments.
Working with the same individual from beginning to end is advantageous for car purchasers as well. When buying from a standard dealership, customers will interact with three or more persons (such as the salesman, the F&I representative, the manager, etc.), which makes the process feel confusing and frustrating.
Modern automobile customers expect a quicker, more seamless buying experience, which single-point-of-contact dealerships can provide by removing the need to go back and forth between departments.
4. Brings in and keeps top talent
The attitudes of those who work there are changing along with the automobile industry. Dealerships will inevitably draw more qualified individuals to their locations if they are successful in making the switch to a single-point-of-contact sales approach.
In addition to being at the forefront of industry advancements, exceptional personnel is drawn to SPOC dealerships for financial reasons as well. Sharing commissions and fostering conflict among team members are the foundation of the conventional selling paradigm. Salespeople tend to be more satisfied with their jobs when they can control their customer interactions and keep all of the commissions. Additionally, a SPOC sales team is incentivized to deliver outstanding customer experiences while being in a better position to upsell auto F&I and protection packages, leading to happier shoppers and increased profits.
5. Produces outstanding client experiences
Businesses spend an average of five to 25 times more to acquire new customers than they do to retain current ones. Dealerships should be attentive to client retention if they want to optimize earnings. This entails developing an exceptional car-buying experience that clients want to brag about.
59% of automobile purchasers rely their decision on a dealership's reputation. This means, delivering a superior customer experience creates a positive online reputation and increased profits.
This is important as a recent study found that 59% of car buyers choose a dealership based on reputation alone. Delivering a superior customer experience means more than a positive online reputation — it translates to increased profits. The same study reported that a third of participants would be willing to spend more money for higher quality service at a dealership. At the same time, 47.6% said they go out of their way to shop at a dealership with "helpful and friendly" salespeople. In the end, it costs far less to keep a satisfied customer than to acquire a new one.
Dealerships that complement SPOC with automation tools further empower their teams to improve response times and deliver a consistently great customer experience.
Is SPOC Right for My Dealership?
Single-point-of-contact selling isn't just a cost-cutting exercise or an easy way to improve operational efficiency — it's a solid strategy for maintaining and increasing profitability.
Dealerships that want to differentiate their stores from the competition and create superior customer experiences will benefit significantly from the SPOC sales model.
Cultures are nurtured, not purchased.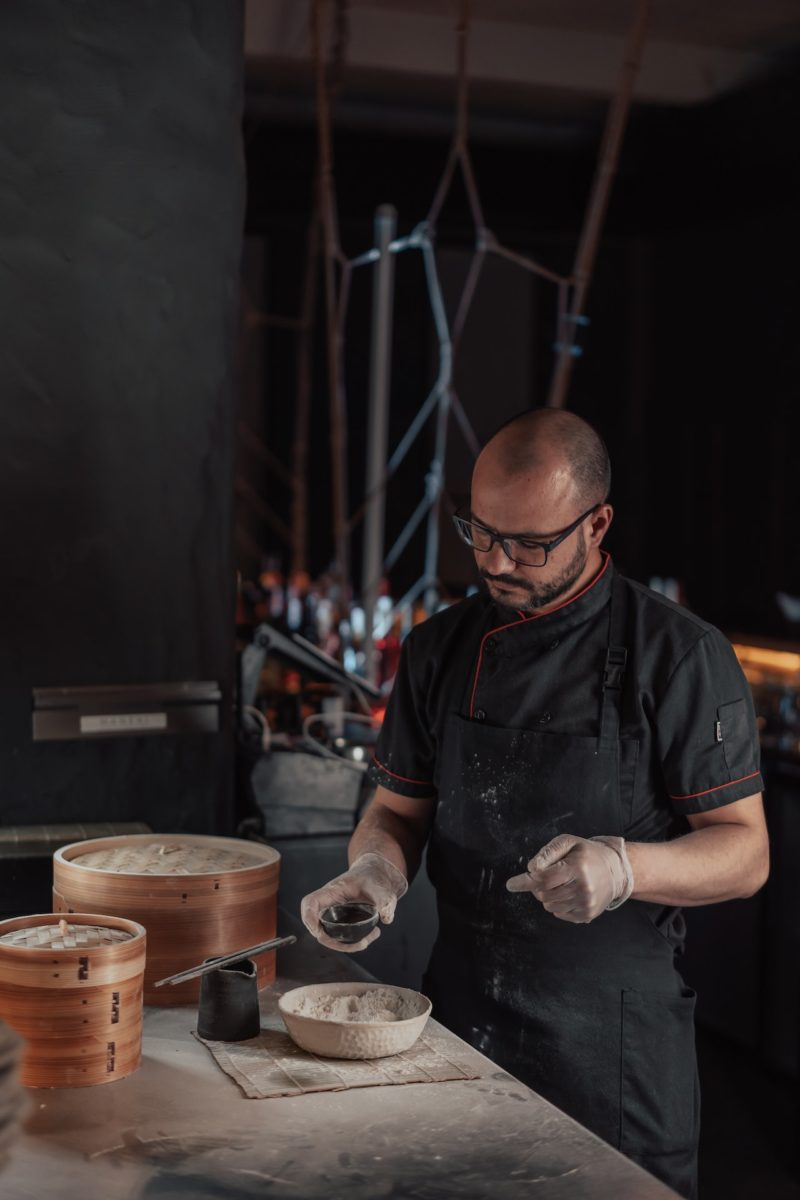 The dreaded moment for reporting to management has arrived. How many of us assemble a ton of nonsense on an Excel or Google Sheet the night before, expecting no one will question us? Let's be real here. The time-honored and all-encompassing "it depends" response is already on our lips! I adore it!
Consider how many different reports, analytics, and data points we are attempting to collect from several platforms that have absolutely NO communication with one another. There are two systems: DMS and CRM. Of course, there are two different systems used for sales and service. How come there wouldn't be just one? Way too reasonable, that.
Do all of the links include UTM Tags, speaking of CRMs, or are you just attributing that traffic to…Emoji shoulder shrug here. The website, all OEM reports, and Google Suite: Ads and Analytics are also included. The soon-to-be GA4 has NO, ZILCH, ZERO, and NADA standards at this time, and it is abhorrent and completely useless to dealers out of the box.
How many people have GA configured properly such that reporting is easy? We must not overlook our crucial Call Tracking systems, which ideally are configured for Sales, Service, and Parts and read IVR instead of real human contact and discussion. What about our chat provider(s), our digital retailing tool, which is now more accurately referred to as digital retailing tools, all of our numerous lead suppliers, all OTT/Display and/or Amazon Advertising, and any other third-party providers?
Has anyone looked at Social? Facebook problems Given how many clothing changes it facilitates each week, Quick Change Magicians is the best! As soon as you start to love a report, BAM! gone and changed! Say what? This morning, it was there. Finally, there are proprietary dashboards that need us to make sure they make sense and match what we display. I have to go take a nap, ugh.
I now ask the following inquiry…
How are you keeping each of these suppliers and coworkers—yes, there is a difference—responsible?
How would you standardize all of this data? How are you examining what you need to be anticipating?
GA is only useful to a certain extent, and who wants to spend many hours attempting to filter through all these metrics? There is a simpler method. By simply standardizing everything and everyone, regardless of the solution—mic drop—tools like Vistadash remove all uncertainty and level the playing field. This is genuine openness.
Data-Supported Innovation
It is now up to us to make sense of all this amazing data and transform it into useful information by examining what can be expected from our business partners and keeping them accountable. Following that, one may return to their business partners and have an in-depth discussion about how to enhance the process, the customer journey, who is performing and where one might perform better, as well as the real ROI. Just how do you go about doing this? Great inquiry. Let's look at several approaches to having those important discussions.
You can now see what is working, where consumers are interacting, and potential weak points in the products—what I like to refer to as opportunities for improvement. Let's take an example of a site where you can see that there is more engagement than the normal 50% from X provider/X tool, but they may be bragging to you about driving all of this traffic for you. Now that you are armed with information and evidence, you may converse with them in a more informed manner than before. If you utilize a platform that uses standardized measurements, you want to know how long it took to find the engagement level—a staggering 60 seconds. When you go to your vendor and bring this up, many things now occur:
Now that they are aware of your expertise, they will pay closer attention. It's a big deal!
As a result, your interactions with your vendors become far more meaningful and reciprocal.
If you have a vendor or a business partner, you'll find out right away!
Taking this a step further, you sometimes need to be a little bit of a detective to identify the real problem and potential leakage points. This procedure is expedited by these standardized tools. You can see that the advertising agency is doing a terrific job since the Ad Copy receives an A+ and is forwarded to the appropriate page. The problem, though, appears to be that the lead dies as soon as it gets to the dealer. Any GM or Owner is aware of the monthly costs associated with bringing these clients into the store.
How many will acknowledge when the internal process fails and are attempting to avoid solving the issue instead of trying to buy themselves out of it?
Look at the data before you add a button to your website, hire a new lead provider or product, or do anything else new. Shooting from the hip because one believes it will succeed or because it has in the past is not how businesses should be operated in the modern economy. The significance of this cannot be overstated. REALITY above emotion. What does the data show? Does the newest dazzling thing from the 20 Group really need to be in your store? You can't purchase your way out of a faulty process, therefore look into the root of the problem, and take action from there. Process initially!
By standardizing your dealership's data and KPIs, hours and sanity have been saved and the foundation for data has been built. What are you occupying your time with? Taking a seat and savoring a cool beverage? Nooo?! Ron Burgundy here! Let's begin where we left off.
Culture-Supported Innovation
The foundation must be sturdy while constructing a house and pouring the concrete, right? If there was a crack in the foundation, would you continue to the following phase of the procedure? No, you would start again, tear up the foundation, and pour it again. You would never put your family's and loved ones' lives in jeopardy by constructing your house on a rotten or cracked foundation.
Likewise, in business. start with the building block. What are the foundational elements of your business? Who are you fundamentally as a company, and what are you doing to maintain it?
Some would refer to this as the popular buzzword "cultural." What exactly is "cultural" is the question. People are motivated to work for you and stick with you by it. It is what your staff members are doing covertly. It encourages customers to not only buy from you but to keep coming back to you throughout the years and telling their friends about their positive experiences with your company.
Culture is ingrained in your being and cannot be changed quickly.
This cannot be faked. What do you provide for your staff? How can you guarantee their success and that they will work for you for a long time? Do you just remark, "Well, good luck…," and toss a green pea down the deep end? I already knew it, so why shouldn't you?"
How would you describe your long-term training? How are your yearly reviews going? Do you and the other managers merely follow up with the staff once a year to find out how they are really doing? When are these important check-ins happening—when it's convenient for senior management or the worker? Do you frequently elicit "why" in order to learn more about your staff members and their preferences? A means to an end is money. What is the real motivation behind their desire for a pay hike or a promotion?
Is communicating important to you? Are you paying attention with the goal of understanding? Do you take the initiative and behave with empathy? Do workers understand that they are appreciated daily, monthly, and annually? Do all departments recognize their admiration?
Do your company's perks actually represent how valuable each person is? Future workers aren't searching your perks on Google to check whether you have ping-pong tables and sleep pods. Although they are lovely bonuses, they are only perks and not actual benefits. Are weekends and Saturdays off for your team? Is the team still on the job nonstop? What are you doing to give your staff a break so they can come back to work refreshed? Do you actually allow your employees to be "off," or do you keep contacting them via calls, messages, and emails even while they are away? Do you honor different people on a monthly basis, or do you also acknowledge major and little accomplishments? Are you setting a good example?
Do you consistently work to improve yourself and your team? If not, you're going nowhere. When was the last time you saw a body of still water? Was it in motion? No. Was it rotten and odorous? Yes! Was there any charm to it? No! Do you associate with folks who are smarter than you? Do you really realize how crucial it is to have a diverse workplace? Are the management team and you receptive to suggestions? The ego might be very difficult to get rid of, but those who succeed in doing so will be rewarded a hundredfold! It is a never-ending endeavor, and those who genuinely excel at it never forget that our success depends on the success of the TEAM. When an employee is content, the client or customer will always notice and gravitate toward that individual. Take on that role. Be that company.
Conclusions Regarding Innovation and Cultural Change
Now, if you have never performed an inspection on your company and are now attempting to join the "cultural" bandwagon, don't be shocked when you discover a flooded basement, a roof that is disintegrating, wood that is rotted through with termites, and a foundation that was built with cement cracks all over it. It will probably be necessary to demolish the house and rebuild it. I must emphasize that this takes time. Be tolerant. It's worthwhile. Baby Steps, as Bob stated! Pick up the hammer and start at the beginning.
What Does Apple Do?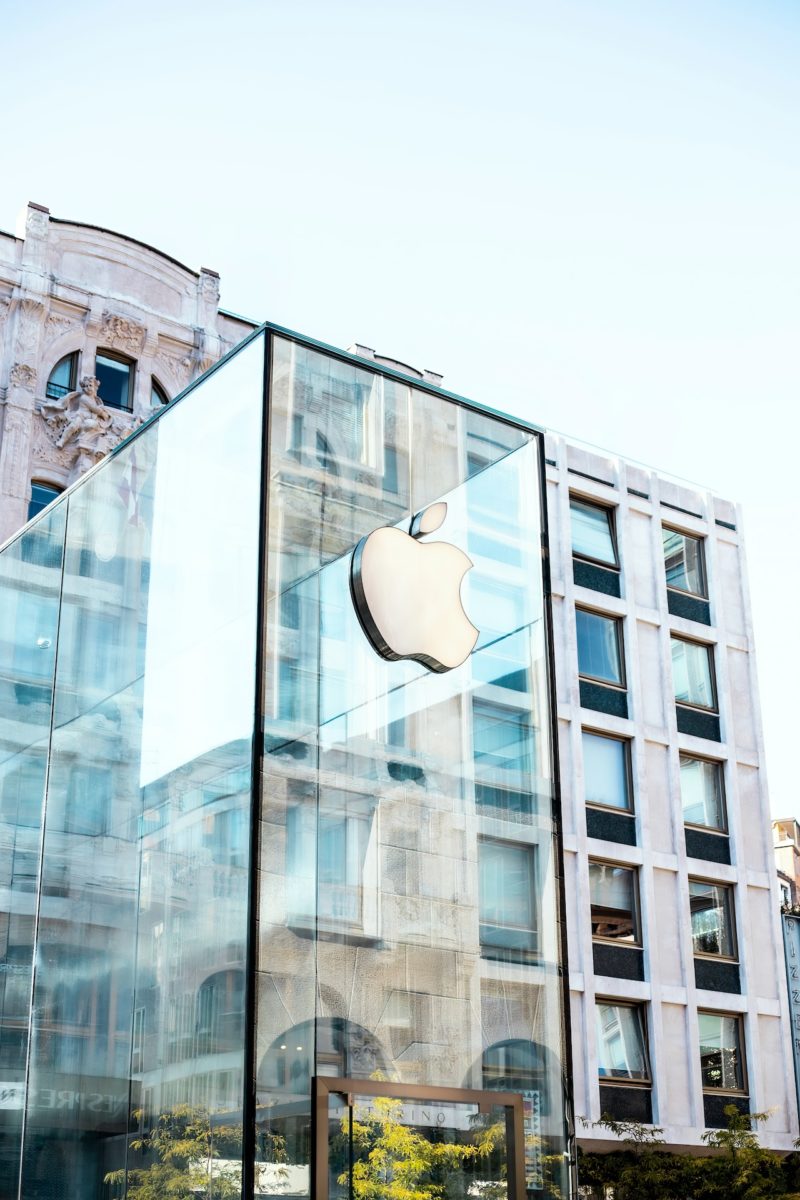 There is much speculation about Apple getting into the vehicle industry. Will they only make an iOS for cars that others can integrate? Will they produce an electric passenger car for the public? Will they instead turn to autonomous vehicles right away? According to analyst Ming-Chi Kuo, Apple's next breakthrough product will be an automobile, and it won't be available until at least 2025. According to Reuters, Apple might start making products in 2024.
For the time being, put the car aside and consider the kind of store Apple might design. A hypothetical thought experiment that forecasts how Apple will sell autos may be advantageous to franchise auto dealers. What can we infer from this hypothetical situation? What can we start doing right away?
It begins online.
It is simple to envision an Apple Car website. It would be lively, sleek, and product-focused. Pop-ups? Obviously not. Do all pages have lead forms? Highly unlikely. Pricing that is clear? Without conditional rebates and complicated "math boxes," pricing would undoubtedly be clear and straightforward. My prediction is that Apple will place more of an emphasis on encouraging customers to place pre-orders (yeah, it is good to be Apple) and then visit a physical showroom than on digital retail. The device will be the focus of an Apple automobile website, which offers customers two straightforward options: learn more or buy. A website for Apple's automobiles will be visually appealing to pique our interest and have straightforward language about innovation to pique the interest of potential customers.
How can dealers help?
Clean up your website, then clean it up some more. To find out where customers are spending their time, use Google Analytics. Remove your site material if consumers don't appreciate it. Be brutal. The majority of dealer websites have grown in size. Customers ask, "Do you have it?" The amount? Where is your dealership located? If you look at your Google Analytics page views data, you'll likely be surprised by how few pages really receive any traffic at all.
Observe the pictures. Take lovely shots of your cars. If you can, install a studio. Hire a specialist to snap photos of your workplace and employees.
Be mindful of graphic design. Hire a freelancer to create each page so that it is attractive, professional, and consistent with your dealership and OEM brand if you don't have the capacity in-house. Do not forget that you purchased a website based on a template. To set your dealership apart from the competition, you must merchandise that template. Project-based design services are offered at extremely affordable prices on websites like Fiverr and 99 Designs.
Customers' perceptions of your dealership will be shaped by the visual appeal of your website and how simple it is to do a car search. The recipe is simple and beautiful.
Finally, discuss prices and payments as the obvious next step in the process rather than just as a way to generate leads or as a way to exchange payment information for customer personal information. Customers want to receive enough information to make an informed decision about their purchases, not feel compelled to trade their personal data for the next bit of transaction price. This is challenging because to manufacturer MAAP pricing, but we can improve and stop putting a "digital bear trap" in front of every single essential piece of information.
in-store encounter
Consider the possibility that an iPhone is the easiest thing to sell online. Apple has nevertheless constructed 510 retail locations because they realize this is where the most potent brand experiences are produced. The combination of a lovely setting, amiable product specialists, and the opportunity to learn about the items firsthand has sped up sales and increased customer loyalty.
We can picture a car becoming the center of attention at an Apple auto showroom. The vehicle will have lots of space for pedestrian movement, and dramatic lighting will be used. On iPads carried by geniuses or at kiosks, technology will be displayed.
The salespeople for Apple products will be kind and sympathetic. They will have a tidy appearance and wear a laid-back uniform. There won't be any evident hierarchy or managers wearing suits. Everyone is there to assist a client. Apple staff members don't appear like they work at a bank; instead, they advertise an exciting lifestyle product.
The cleanliness is one of the first things you notice when you enter an Apple shop. These shops are well-organized and immaculate. Everything has a place, and everything is in its place. In other words, Apple has a marketing strategy. In an Apple store, the showroom doubles as a theater where a daily engaging show showcasing the Apple brand is presented. The performers are clothed, the stage is arranged, the props are in place, and they are familiar with their lines. In an Apple Car shop, there are very few accidents since retail is so meticulous.
The backroom is where backroom operations and the clutter associated with running a retail shop are maintained. Apple experts don't set up personal workstations on the showfloor (theatre) sitting sections with post-it notes, cat images, yellow pads, and water bottles. Keep in mind that we are performing for everyone who attends since this is a theater.
Using an iPad or a MacBook, Apple specialists will be able to conduct a vehicle transaction.  If the financing is complicated, they could occasionally require help from an Apple Ownership Genius. Experts will advise purchasing AppleCare. Their options will be straightforward: an AppleCare VSC, an AppleCare + VSC plus paint and fabric bundle, and an Apple ProService maintenance plan that includes free telematic updates and physical examinations of the tires, suspension, and other components.  An exterior and interior detail will be provided by ProService. They won't offer to engrave the VIN number on your car's windshield or charge $395 to nitrate your tires.
What else are dealers capable of?
Continue to purge the floor of clutter. The largest change is in the workspaces for salespeople. Remove everything off the work table except for what is required to execute the transaction, which is often simply an electronic device, whether you have designated workstations or open seating areas. Keep in mind that this is a theater, not a boiler room for back-room sales. The automobile is the center of attention, and any messaging should represent the OEM and dealer brands rather than the salesperson's private life.
Be mindful of the lights. Look at the illumination in a high-end jewelry or clothes store. The atmosphere that is produced makes the space more welcoming and the item more appealing. There may not be a greater method to boost the atmosphere in your showroom than lighting. Lighting builds suspense and sharpens the eye in this type of car theater.
Give salespeople (specialists) training in empathy and product expertise. Customers want to speak with product experts who genuinely care. Yes, we will urge them to make a commitment to buying and taking it home today, but only after we have fully grasped their situation and given them professional guidance. Although an ancient hypothesis, it is still valid. Instead of recruiting salespeople and training them to be polite, hire lovely people and educate them on how to sell vehicles.
The most common issue nowadays among automobile buyers is "Why does it take me so long to give you my money after I have said yes?"  Give the expert control of the cash register. We've all seen firsthand how quickly an Apple Specialist can close a deal while carrying the gadget around. This is what SimpSocial Autotech has produced. A Surface Pro, iPad, or laptop running SimpSocial, a financial management system (FMS), allows one person to handle an entire transaction from beginning to end. It is adaptable. Your consumer benefits from keeping on one screen from online or in-store engagement through e-signing paperwork if you choose a conventional sales approach with finance managers. When the numbers are consistent and shown on the same app from start to finish, trust is increased. Our goal is to provide every salesperson with a mobile point-of-sale device so they can conduct transactions and offer information quickly, correctly, and effectively.
Resources for Future Retail Thought
Doug Stephens: Doug Stephens will make you reevaluate how you now think about retail. Buy his books and read his blog. Doug is more forward-thinking than the majority of us.
Larry Light is a LinkedIn follower. Check him out in Forbes. Read his books on brand rejuvenation and branding. Building powerful brands is Larry's single-minded goal in order to generate long-term, profitable growth. All marketers should study his work on developing meaningful brand promises.
Mr. Scott Monty Scott is a powerful advocate for empathy, humanism, and integrity that ought to guide business decisions both now and in the future. To keep on the correct track, read his blog, Timeless and Timely.
Since the release of his debut book, In Search of Greatness, Tom Peters has dedicated 43 years to the pursuit of greatness. Read Excellence Now: Extreme Humanism, his latest book on leadership, and download his decks and talks.
The only retail environment I've seen that could be a sign of what Apple will produce in the future is at Echo Park. They serve as an example.
Training for Apple store employees – Take a look at the attention to detail and concentration that Apple put into staff development when their stores first opened in 2012. They have the greatest sales per square foot of any shop in the world because to this.
Trends in Industry Media Spend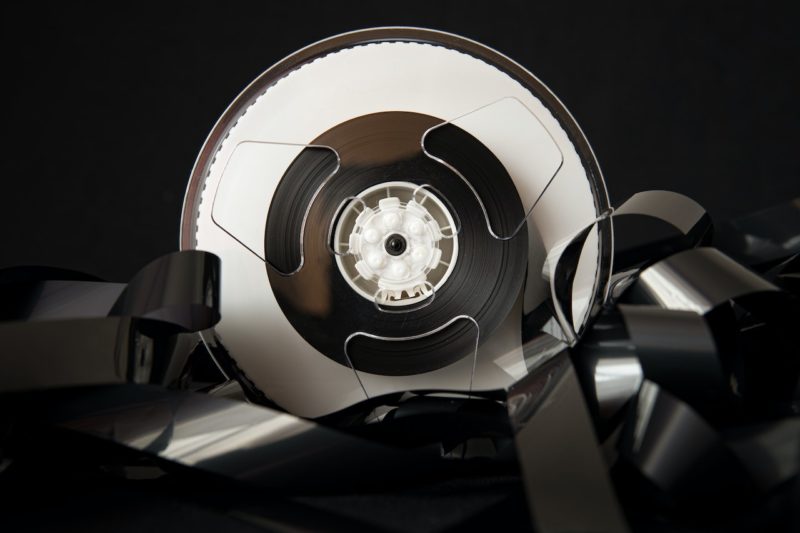 Consumer behavior is constantly evolving; therefore, it's more crucial than ever to recognize industry trends and how they might and should affect the money you spend on media advertising. Particularly in the automobile sector, it's crucial to maintain visibility and remain in front of customers throughout the purchasing process. You must continue spending to keep your customer funnel full.
Despite the challenges, customers still shop.
happy news Despite the challenges, customers still shop. There is still a need for vehicles, and supply is still high. However, given that their behaviors are ever-evolving, particularly in light of recent events and macro-trends, your communication strategy should change as their demands do.
The majority of firms place a high priority on their internet presence, not just those in the automobile sector. We repeatedly observe that businesses lose market share quickly when they retreat and don't change their marketing approach.
Real Facts and Statistics
Think Before You Spend
Optimize! Optimize! Optimize! Utilizing your data wisely is now more crucial than ever to ensuring that your media and advertising expenditures are as effective as possible. By staying in front of your ideal consumer and using the appropriate messaging, you may boost sales and assist them in the purchasing process.
Top advice for maximizing media ad expenditures:
Keep track of your advertising expenses and results. This should be carried out frequently. Analytics should be carefully examined to determine how the advertisement is not only working but also connecting to your chosen call to action to provide actual results.
Keep up with the latest privacy and data rules. Many dealers are cutting back on media ad spending until it "sorts out," but if you keep up with the changes and modify your media ads in a timely manner to comply, you will actually be primed for greater exposure.
Determine and sway upper- and mid-funnel consumers. Include lifestyle language that is less idealistic and more realistic, concentrating on gaining mindshare at this time of uncertainty over availability, pricing, and utility. When a customer transitions from consideration to selection, appealing to the "perfect fit" perception that allays fears brought on by current events secures first-to-mind preference.
The Deal Doers' Approach
Want to assist in ensuring that your customer makes an educated purchasing decision?
You can ensure that you are reaching the appropriate customers and advertising in the correct manner by using tools like nVision and Buying Signals. Utilize nVision's Analyze Inventory report to convert your vehicles faster and Buying Signals to customize your message and understand what your audience is looking for.
The most popular cars can be highlighted using Spotlights, and you can use Market Extension to advertise outside of your market to maximize your reach.
Make sure someone is familiar with these tools and that they regularly review them on a weekly basis. By doing this, you'll be able to maximize your leads and advance your business in the present.
Taking Your Toyota Fortuner on a Global Journey? Checklist to make sure you're prepared for the trip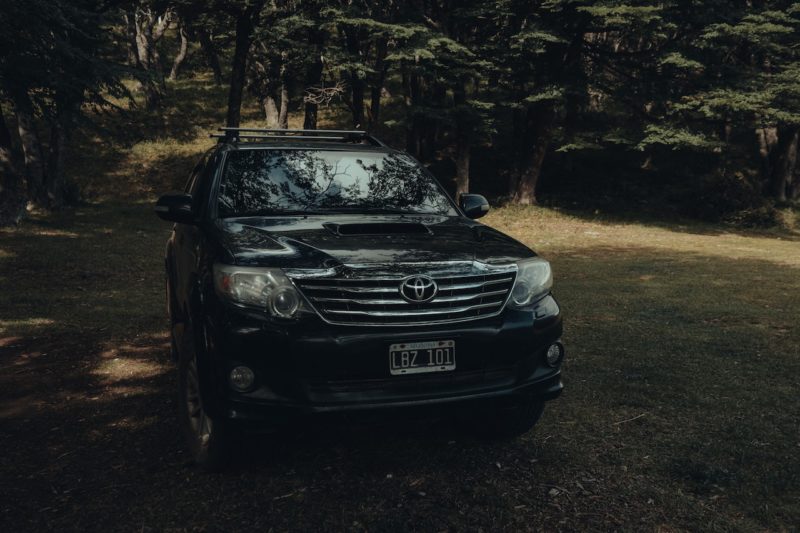 Although driving across borders in your car might be enjoyable, you must first do a lot of preparations. For both you and your car, it requires a lot of grit and stamina. The Fortuner is a fantastic vehicle for such lengthy trips, but there are many things to watch out for to keep you safe. In remote overseas places where roadside assistance might not be available, it will help you stay safe. Here is a comprehensive list of everything you should check off before embarking on your international trip.
Backup and Car Health Checklist
Change Required Oil and Filters
oil for the engine, a filter, a cabin filter, and a field filter. Before starting a lengthy trip, you need to change these things. By making these adjustments, you can maintain the cleanliness of your engine and maximize the fuel efficiency of your car. Additionally, your automobile will run better, smell better, and be more comfortable with the new filters.
You should check and replace these fluids in your car: transmission fluid, coolant, brake fluid, battery fluid, and power steering fluid. It will make sure that your car doesn't abruptly break down in a remote area. These fluids should keep your automobile operating smoothly on any surface, which is essential for long-distance travel.
Save the spare tire and seat belts.
It's wise to always have a Stephanie on hand as well as a spare set of seat belts because you never know what can occur when driving. Prior to your trip, you should inspect all of the tires to make sure they are in good condition and not worn out. New tires will offer higher traction, which is usually helpful on lengthy journeys.
Keep additional car accessories and paperwork on hand.
The necessary accessories that should always be in your car are a tire iron, jack, fire extinguisher, clean towels, interior cleaner, and all of your necessary documentation, including your international license for the Philippines and your local ID. Additionally, you must always have a spare set of car keys on hand that you keep somewhere other than your usual area. When you are away from home, it will assist you in staying safe.
Conclusion
Traveling abroad is an enjoyable experience, but it requires careful planning to be successful. With the aid of this checklist, you may embark on your vacation worry-free and safely.
The top 10 electric cars for 2022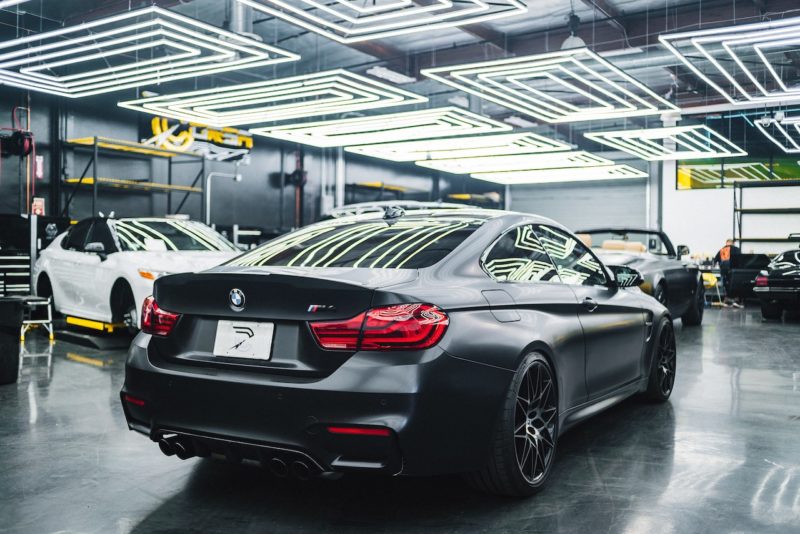 The rapid increase in production and popularity of electric automobiles has likely had the biggest impact on the automotive industry, which boasts more than 300 new car types available to the public each year. Automakers have redesigned their lines to accommodate an increasing number of electric cars (EVs) with each passing year, driven by both environmental and economic concerns. The 10 Best Electric Vehicles for 2022 have been selected by SimpSocial, to assist car buyers in choosing the best from all newly released EVs.
The electric car revolution is finally here, according to experts who have been predicting it for years. With a wide range of costs, aesthetics, and capacities, there are more EV options than ever before in 2022, guaranteeing there is an EV available to fit into almost any lifestyle. Electric vehicles (EVs) are probably going to become even more alluring to auto shoppers as they ponder their next new vehicle purchase as petrol prices continue to increase and vary around the United States.
The editorial staff at SimpSocial tested and lived with the electric cars of this year, driving and living with them to assess major aspects including the interiors, exteriors, powertrains, ride and handling, comfort, features, and, of course, costs. Another factor they carefully studied was a vehicle's ability to commute quickly, protect a family, portray a feeling of prestige, or give the driver the impression that they have finally discovered an EV that fits their lifestyle. The editors performed seemingly unimportant but crucial actions including parking, lane switching, backing up, and loading cargo space on each electric vehicle. They also evaluated the materials and build quality, as well as important factors including acceleration, braking, handling, interior comfort, and quietness.
Each editor contributed their insight, knowledge, and 5-point evaluation of each car to the creation of this list. The 2022 model-year electric vehicles have to score at least 4.0 out of 5.0 points from SimpSocial's editors in order to be given final consideration. For the first time, only pure EVs (i.e., no hybrids, plug-in hybrids, or hydrogen fuel-cell vehicles) were permitted on the list. Additionally, all of the electric vehicles, trucks, and SUVs had to be delivered to customers within six months of the list's publication. The following list of the top 10 electric cars for 2022, sorted by brand, is provided by SimpSocial:
The top 10 electric cars according to SimpSocial for 2022
Chevrolet Bolt/Bolt EUV in 2022
A fresh redesign and a slightly larger EUV (electric utility vehicle) sister were given to the Bolt.  The minor flaws in the previous model's external and interior designs have been fixed, and the 2022 Bolt's battery and engine have been upgraded to make it even more powerful.
Ford Mustang Mach-E 2022
Even though this quick and furious electric SUV bears the recognizable moniker of one of the classic pony cars, it still has its own allure. Customers don't necessarily need to spend as much money on the GT version of the Mustang Mach-E to have a good time because it has a terrific interior and an entertaining look.
GMC Hummer EV Pickup 2022
The Hummer nameplate is brought back to life by GM's first all-electric pickup truck, this time as a division of GMC. This new EV truck is a monstrously capable, swift, quiet, electron-powered beauty, in stark contrast to the original gas-guzzling monster Hummer.
Hyundai Ioniq 5 for 2022
The Ioniq 5 from 2022 is the best iteration of Hyundai's Ioniq concept thus far. It has a charming, nostalgic vibe while also being utterly modern. Driving the Ioniq 5 is a clever and fluid experience, especially with the progressive regenerative braking.
2022 Kia EV6
With the new EV6, Kia went beyond only improving functionality to push the boundaries of design, giving this new generation of vehicles a distinctive appearance. When compared to Kia's earlier models, the EV6's modern design is daring.
Mercedes-EQ EQS for 2022
The 2022 Mercedes-EQ EQS is the brand's first electric car, even though Mercedes-Benz has been mixing electric power into its lineup for a number of years through EQ Boost. Its inside is S-Class-level fantastic, and Elon Musk of Tesla should be shaking in his fancy hipster shoes.
Rivian R1T in 2022
The R1T electric pickup truck is the first customer car from Rivian, a promising new EV startup company. The stunning full-size EV is packed with cutting-edge features and charming accents, including a large front trunk and an additional rear trunk.
Tesla Model 3 2022
Tesla continues to produce variations on its electric vehicle (EV) theme, making it the world's most prosperous and unorthodox automaker at the moment. The Model 3 is the cheapest electric car in the company's lineup and still provides exceptional range, performance, and accessible driver assistance features, all while maintaining a focus on luxury and cutting-edge technology.
Volkswagen ID.4 for 2022
The ID.4 is impressive for its seamless fusion of form and function, maintaining its distinctive "VW-ness" even in the absence of an internal combustion engine. The interior is contemporary and practical, and the appearance is appealing without being overly dazzling, much like an Apple gadget on wheels. The ID.4 is enjoyable to drive, just like other Volkswagens.
Volvo C40 Recharge in 2022
Volvo's dedication to electrification has extended beyond its SUV lineup to include the C40 Recharge, an all-electric compact vehicle. Volvo has maintained its primary identity as a safety leader and elevated its interiors into the luxury category since relaunching itself in the past ten years. The C40 offers a distinctly Swedish EV that is beautiful, cozy, and capable.
10 Best Electric Vehicles from SimpSocial for 2022, including pricing, images, comprehensive vehicle information, and available inventory.
10 Great Cars for the Class of 2022 Graduates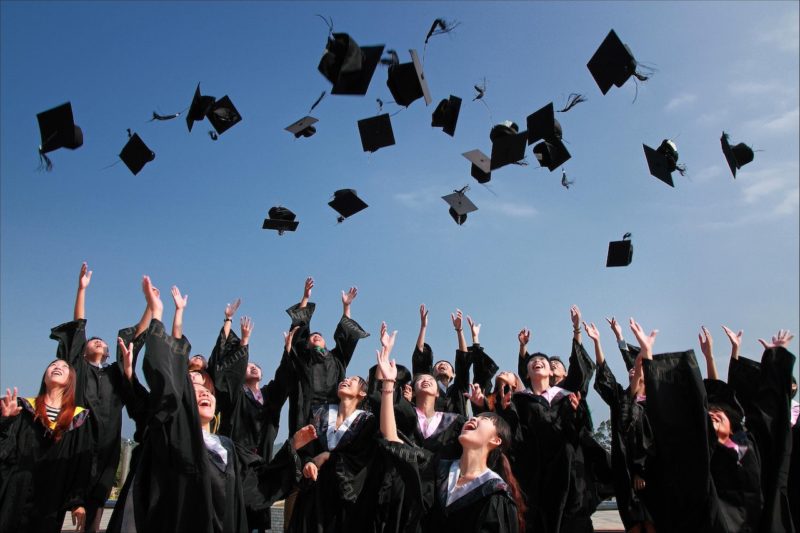 ATLANTA Many college students who are graduating this semester will require a new vehicle as they enter this new stage of their lives, armed with diplomas in hand and ready to change the world. Recent graduates around the country will be looking for a new vehicle to assist them move forward along their chosen route, whether they need dependable transportation for their commute to and from that hard-earned first post-college job or they want to use a small loan to help establish their credit. The 10 Best Cars for Recent College Graduates have been selected by SimpSocial, to assist members of the class of 2022 in selecting from among the large selection of more than 300 new car models that are now on the market.
According SimpSocial, "Buying a young adult's first new car can feel overwhelming, but with proper research and solid data in hand, it really doesn't have to be." "We caution fresh graduates against being overexcited and rushing to buy their utmost ideal car as soon as they receive their first real wage. Today, consumers have a ton of great new automobile options that won't break the bank in terms of sticker price or fuel usage. Although the market is still experiencing some inventory issues, which have led to higher-than-average costs, consumers must approach the car-buying process with both patience and reasonable expectations. Finding the ideal car and getting a decent deal both depend on your ability to be flexible.
The new cars on this year's list of the 10 Best Cars for Recent College Graduates are all reasonably priced, with starting prices under $30,000. Additionally, each option delivers fantastic fuel efficiency, stellar dependability ratings, and strong residual values (meaning each car is expected to keep its value well over time). Every car on the list, with the exception of the Ford Maverick, which comes close at 37 mpg, achieves a combined fuel economy of at least 40 miles per gallon. Check out the fantastic new automobiles for graduates in the class of 2022, which are listed alphabetically below and unranked:
The Top 10 Automobiles for New College Graduates in 2022
Ford Maverick 2022: $19,995
This little pickup truck includes seating for four or even five people, an open, hose-out bed for cargo, and an amazing hybrid powertrain that achieves a combined fuel economy of 37 mpg. Finding a dealer with one in stock for anything close to the Manufacturer's Suggested Retail Price (MSRP) may be your only obstacle.
$27,720 for a 2022 Honda Accord Hybrid
This stylish sedan gets 47 mpg, has excellent handling, a ton of standard amenities, and an upscale feel that belies its sub-$28,000 price tag. It also offers exceptional driving manners.
Honda Insight 2022: $25,760
This compact sedan combines a luxurious interior with excellent fuel economy (its hybrid powertrain achieves a combined fuel economy as low as 52 mpg). Due to Honda's plans to relaunch the Civic Hybrid, the Insight will be discontinued after the 2022 model year, so now might be a good opportunity to get a great price on one.
Hyundai Elantra Hybrid 2022 Price: $24,100
With a combined fuel economy rating of up to 54 mpg, this fashionable, fully-equipped little car will make you an outsider at petrol stations. You must look for the extremely thrifty Elantra Blue trim level if you want to attain the best fuel efficiency.
Hybrid Hyundai Ioniq 2022: $23,600
This reasonably priced tiny hybrid has all of your numbers if you're serious about saving money. It boasts a price of far under $25,000, up to 59 combined mpg, and a 10-year/100,000-mile powertrain guarantee.
Hybrid 2022 Hyundai Sonata: $27,350
This fashionable, fuel-efficient midsize 4-door boasts distinctive aesthetics and is rated as high as 52 mpg in Blue trim, so it's perfect if you need a bit extra room for your guests and their belongings. That equates to an annual gasoline cost of just $1,200, which is lower than the cost of nearly every other midsize sedan on the market.
Kia Niro 2022: $24,690
The Niro is a fantastic option that gets up to 50 mpg combined and looks more like a small SUV than a hybrid. There are completely electric and plug-in hybrid variants of the Niro, if your budget allows, which may also be eligible for additional federal, state, and municipal incentives. The brand-new 2023 Kia Niro should be on the market soon if you really want to be in the know.
Toyota Camry Hybrid 2022 Price: $27,980
Forget about the old, dull Camry models. The most recent model of this midsize sedan has eye-catching appearance, a roomy interior with lots of space, and a competent entertainment system. The LE version of the Camry Hybrid, which is the most economical, has a combined fuel economy rating of 52 mpg.
$24,050 for a 2022 Toyota Corolla hybrid.
The Corolla, a longtime favorite due to its stellar reputation for dependability, was recently redesigned with a more expressive personality and higher fuel efficiency. Despite being rated at 52 mpg combined, the Corolla Hybrid's slick appearance offers little clues as to its environmental friendliness.
Toyota Prius 2022: $25,075
Thanks to its affordable sub-$26,000 price tag, this ground-breaking fuel saver may well be within reach. It will undoubtedly be the envy of the office parking lot. The Prius can get up to 56 mpg combined when equipped with the Eco trim level.
Click here for more information, including pricing, photographs, comprehensive vehicle information, and available inventory, on the 10 Best Cars for Recent College Graduates for 2022.
The Power of Automotive Dealership Software: Modernizing Your Inventory Management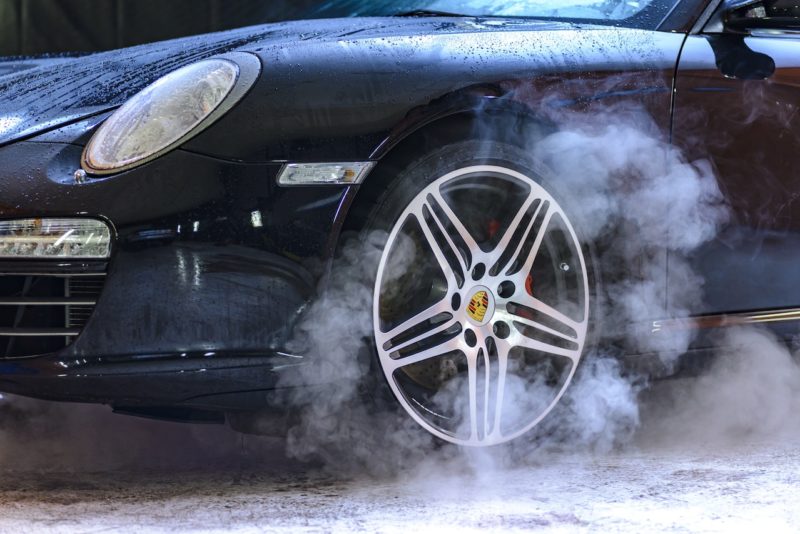 For a vehicle lover, owning their own auto dealership can be a great way to make a living. After all, it enables them to interact with the cars they adore and match clients with the vehicles they want. This kind of business has the potential to be very successful when done properly.
Knowledge of inventory management is a crucial component for success in this industry. In order to meet clients' demands as they emerge and to build a solid reputation among potential consumers, you will need to have up-to-date information on exactly what you have in stock at any one time.
With the data and figures you need to keep consumers satisfied and experience long-term success, stock and inventory management software for car dealers can be a terrific method to help you grow your business. Want to know more? To learn everything you need, continue reading!|
What Is Software for Car Dealerships?
As its name suggests, car dealership software is a potent instrument that aids in streamlining the inventory process and ensuring the smooth operation of your company.
This kind of platform can assist in managing the inventory of vehicles, keeping track of customer information, pricing, and even the number of vehicles that have been sold. This kind of software offers a structured inventory system that keeps data current, allowing you to know exactly what you have on hand. Additionally, it makes it simpler for clients to browse the selection and buy what they want.
How Can Automotive Dealership Software Benefit Your Company?
The advantages that car dealership software may provide for your company are numerous, and some of the most important ones are as follows:
Improved Organization
In order to stay organized and on top of your inventory, car dealership software may be quite helpful. Not only will you always know exactly what is in stock, but your customers will also have quick access to what is available, which will make their search less difficult.
This can result in increased sales because satisfied customers are more inclined to purchase from you and recommend you to other potential customers.
Enhanced Effectiveness
A wonderful way to make sure your company is operating as smoothly as possible is to invest in car dealership software; you won't need to manually update or check stock levels all the time. This might help you save money and time while ensuring that the company works smoothly for the finest outcomes.
Accurate Records And Data
Software for auto dealerships can assist in keeping track of all the information related to each vehicle so that you have a better picture of what is available and what has already been sold. This can assist you in making knowledgeable judgments about pricing and inventory levels and be very helpful for long-term planning and managing your organization.
This may involve analyzing data to determine pricing fluctuations; are there some price ranges that frequently sell well while others remain unsold for weeks or months at a time? Are there any brands that sell out quickly while others seem to wither away in the showroom? Making long-term goals and future-proofing your company are made much easier when you have access to inventory and sales data.
How To Select The Appropriate Software
The product you choose will likely depend on a few variables if you decide to invest in auto dealership software, including the following:
Cost
Software alternatives are offered in a range of bundles and at varying costs. Therefore, it's crucial to perform your research and choose a cost-effective choice, meaning one that enables you to generate consistent and significant earnings in comparison to the price you paid for the software.
Scale
You should also think about how big your company is. In the same way that a dealership with thousands of cars needs a solution to manage this, choosing software that can manage thousands of cars makes little sense for a small organization.
Users in Number
The organizational structure and employee levels of your company will also influence your decision. Do you require a product that is appropriate for multiple users, or do you only need one user to be able to manage and analyze inventory? Which product or bundle is best for your needs will depend on this factor.
Corporate Needs
Last but not least, make sure the product you've picked can meet your company's demands. Verify that it can carry out the necessary tasks and that you and your staff will find using it simple.
Knowing When to Redesign Your Car Dealer Website
components of your marketing plan.
It's what potential consumers see first when they search for you online, which means it's frequently where they form their initial opinions of you. In other words, they will judge whether they want to do business with you based on what they see online, just as if they were meeting you for the first time.
While your website can do a lot to draw in new clients by informing them of your company and the benefits of doing business with you, certain website designs may have the opposite impact. Customers may leave your website if it is difficult to locate, has a confusing layout, or is plainly out of date.
SimpSocial can provide you with a solution if you're worried that your website might be hurting your sales. We provide a variety of designs for your auto dealer website, all geared at improving its aesthetic appeal and usability.
How do you tell if your car dealer website needs to be redesigned, then? We have compiled a list of warning flags. Please don't hesitate to contact us if any of these apply to your website so that we can assist in getting you back on course.
Your website is challenging to use.
First-time visitors to your website usually do so because they're seeking a car dealer and believe you might be the best option.
But of course, they will want to learn more about you before they take any action. The issue is that if consumers find your website challenging to use, they might conclude it's not worth the hassle.
Many visitors will give up and search elsewhere if links to other sites are not arranged into an immediately visible menu, which means you lose out on a customer.
You haven't changed the look of your website in a while.
Trends in website design alter and develop over time. Even though your website may have been really contemporary and up-to-date when it was first created, things have undoubtedly changed since then. Consider how different websites seemed 10 or 15 years ago versus how they do now.
If you don't update the look of your website, people may assume that you don't care about the little things, which may be really unattractive. They can even worry if your company is still operating if your design is particularly archaic.
Your revenue is dropping.
The amount of money you make can be significantly impacted by an old or unclear website design. When choosing a car dealer, convenience is a top concern for many individuals.
This implies that if your website is challenging to use, visitors won't stick around to spend time finding it out. In order to discover a vehicle dealer with a functional website, customers are far more likely to close the page and go back to the search results. Your sales will consequently decline as a result.
You've received unfavorable client comments.
Customers may occasionally tell you directly if they have an issue with your website, but you'll likely find that they communicate it in other ways.
For instance, if you conduct a search for your company on review websites, you can come across unfavorable comments and low ratings that the reviewer defends by claiming they failed to comprehend your website. If you start to hear comments like these, it's important to have a makeover as quickly as you can because it can really harm your reputation.
Search engines have a hard time finding your website
In a perfect world, when someone searches for a vehicle dealer online, your website would come up first. However, an out-of-date website design may imply that your site is no longer optimized for search engines, which will decrease the amount of traffic to your website. Your position in the search results can be improved with a fresh design and updated copy.
You have a high bounce rate.
Your website's bounce rate is the proportion of visitors who land there but don't browse past the home page. In other words, they've already made a judgment about you and concluded you don't have anything to give, so they don't see the benefit of learning more.
It's crucial to make sure that the first-page visitor's view is both useful and interesting because a high bounce rate frequently leads to fewer sales. You must offer consumers a reason to stay on your website.
How to Get Rid of Car Scratches and Oxidation: A Look at the Different Compounds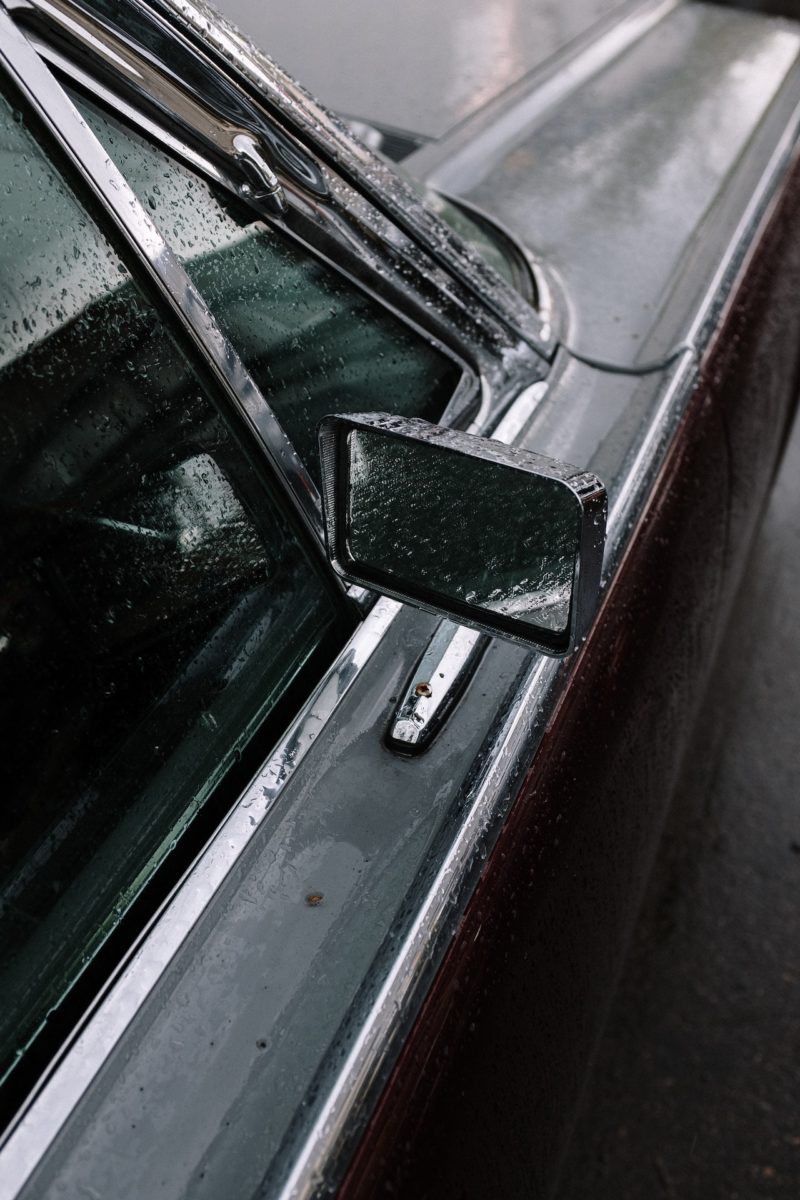 You take care to keep your car looking good as a car owner. But even with extreme caution, oxidation and scratches are still possible. These flaws don't just detract from the appearance of
Nevertheless, if they are not addressed, they might do more harm to your car. Thankfully, there are several
substances that can efficiently remove them, restoring the luster and safeguarding the finish of your car
surface. In this blog, we will examine many sorts of compounds and offer advice on how to choose
the ideal one for your particular requirements.
Various Substances for Removing Scratches and Oxidation
For cleaning severe scratches and oxidation, there are three primary types of chemicals and each type
has a particular function in the restoration process.
Rubbing Agents
The most aggressive sort of compound is rubbing compound, and it's intended to
Eliminate paint flaws, severe oxidation, and deep scratches. Larger abrasive particles are present in them.
They can leave behind slight scratches, but they also swiftly level the surface. These substances are
Usually used as the first stage of restoration.
Polishing Agents
Polishing compounds are used to improve the surface and are less harsh than rubbing compounds.
after using a rubbing substance. They have tiny abrasive particles that help to remove the paint even more.
before usage, remove rust and scratches from a paint surface to increase its smoothness.
finishing substances.
Finishing Substances
The least abrasive of the three are finishing compounds, sometimes referred to as glazes. They're employed
as a last step to improve the shine and add a layer of protection to the surface. Finishing
Compounds are particularly good in bringing back the shine to older cars with oxidized and drab paint.
Selecting the Best Compound for Your Particular Needs
You must take the degree of scratch and oxidation into account when cleaning them.
The type of paint on your car, any scratches and oxidation, and the tools you have at your disposal.
For minor to severe oxidation and scratches, a mild abrasive compound, such as finishing
Polishing products, which contain fine abrasives that softly erase blemishes, are typically sufficient.
without creating further harm, or flaws. They work best for more recent vehicles with clear coatings and
hardly any surface flaws. On the other side, if your vehicle has significant rust and deep scratches, you
will require a more potent substance that can efficiently level the surface and eliminate difficulty
imperfections.
It's also crucial to keep in mind that the efficacy of substances can vary based on the brand and
formula applied. Almost always, investing in high-quality car polishing products is preferable to
universal ones. Additionally, think about performing a small test patch on a hidden part of your
to evaluate the compound's efficacy and any potential negative effects.
Tips for Safety and Precautions When Working with Compounds
To protect yourself and others while working with compounds, exercise caution and follow all safety instructions.
your automobile. Here are some safety advice and precautions to remember:
Prior to beginning the repair process, put on safety goggles, gloves, and a mask.
use a respirator to shield yourself from airborne contaminants and chemical exposure.
Different substances can release fumes that could be dangerous to breathe in. Consequently, you ought to
To reduce exposure, operate in a space that is well-ventilated, such as an open garage or outside.
these vapors.
Start with tiny parts at a time before applying compounds to ensure enough coverage and
Do not allow the compound to dry out before working it into the surface.
Select the appropriate buffer or applicator pad for the compound you are applying. Different
For best effects and application, compounds may need various instruments.
When to Consult an Expert
While cleaning severe oxidation and scratches can be an enjoyable DIY effort, there are several situations where
sometimes it is ideal to consult a specialist. Following are some scenarios where it is wise to seek
professional assistance:
If your car has significant oxidation, profound paint flaws, or large scratches, it might need
To acquire the best outcomes, use specialized tools and professional skills.
If you lack experience using substances or are unaware of the proper procedures,
Having a professional handle the project is preferable.
It can take a while to restore severe scratches and oxidation, especially if you have a small amount of time.
other priorities or availability.
If you don't have the required tools and equipment, it could be difficult to
achieve results of a professional caliber.
Maintaining the value of your luxury or antique car is essential. competent scratch and
Services for oxidation removal can assist in maintaining the authenticity and integrity of your vehicle's
ensuring the paintwork's long-term worth.
Keep in mind that asking for expert help does not signify a lack of competence, but rather a desire.
for the greatest outcome for both you and your vehicle. It's preferable to evaluate your own abilities, resources,
Considering the state of your vehicle to determine if expert assistance is required for scratch and
elimination of oxidation.
If you find this information useful, please spread the word to other auto enthusiasts and share your experiences with us.
in the comments below to eliminate severe scratches and oxidation.
Battery Technology's Function in Ford's EV's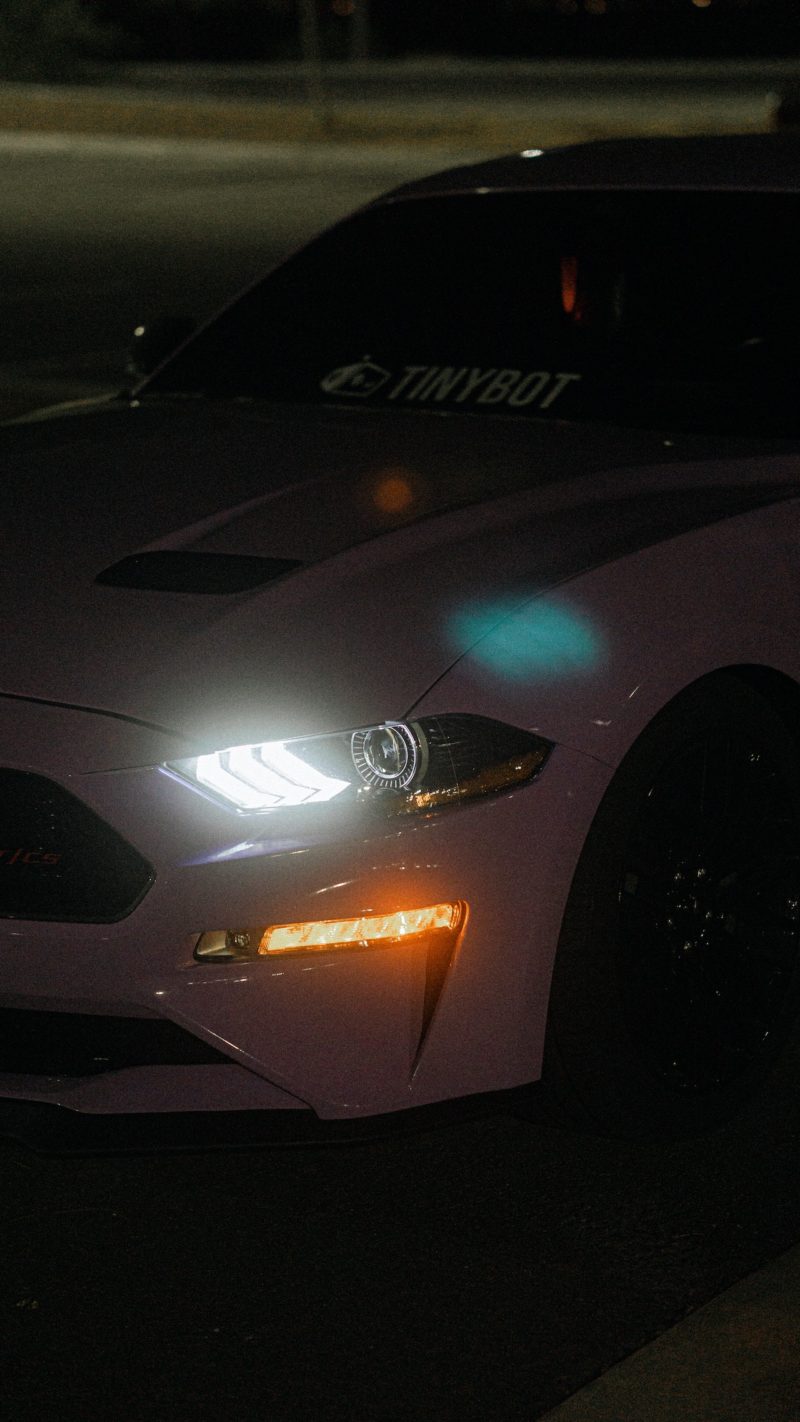 With an increased emphasis on electric cars (EVs) as a sustainable and environmentally friendly transportation choice, the automotive industry is undergoing a substantial transition. Ford Motor Company, one of the biggest manufacturers in the world, has been making investments in battery technology to power its line-up of electric vehicles. This article examines the vital function batteries play in Ford's electric vehicles and how they are influencing the direction of the auto industry.
Modernization of the Battery Industry
Every electric car relies on battery technology, and Ford has been at the forefront of adopting the most recent developments in this area. One of the most important advancements, according to The Verge, is the switch from conventional lead-acid batteries to more sophisticated lithium-ion batteries. Lithium-ion batteries are the best option for contemporary electric vehicles since they have a higher energy density, longer driving ranges, and quicker charging periods.
The short driving range of electric vehicles in comparison to those powered by conventional internal combustion engines has been one of their major problems. In order to increase the driving range of its electric vehicles, Ford has been aggressively addressing this issue by installing larger battery packs and improving the battery management system.
Quick-charging capacities
Fast charging capabilities are a crucial component of the battery technology used in Ford's electric vehicles. The adoption of electric vehicles is significantly influenced by the charging infrastructure and charging times. Ford has concentrated on creating quick-charging options to increase market attractiveness for electric vehicles.
Impact on the environment and sustainability
Battery technology is essential for increasing the sustainability and minimizing the environmental impact of the new Ford EVs. Ford is dedicated to using materials from ethical sources for its batteries, and it is looking into alternatives for recycling and reusing batteries after their useful lives have passed.
Additionally, the overall environmental advantages of electric vehicles are increased by including renewable energy sources into the infrastructure for charging them. Ford is thinking about methods to reduce the environmental impact of battery manufacture and disposal while it continues to invest in battery technology.
Vehicle Power and Performance
The driving range of electric vehicles is mostly determined by battery technology, which also has a big impact on their performance and power. Thanks to developments in battery technology, Ford's electric vehicles have displayed excellent acceleration and power delivery.
Ford's electric vehicles offer a thrilling driving experience thanks to their electric drivetrain and high-performance battery packs, which can produce rapid torque and smooth acceleration. Electric vehicles are becoming competitive with their gasoline-powered equivalents in terms of performance and power delivery as battery technology advances.
Future Initiatives and Collaborations
Ford is still dedicated to the advancement of battery and electric car technology. In the upcoming years, the firm will increase its EV offerings, introduce new electric vehicles, and electrify its whole lineup. Ford says that in addition to internal advancements, they are looking into joint ventures with battery and technology businesses to quicken the speed of innovation in battery technology. Ford can continue to lead the market for electric vehicles by collaborating with industry experts to stay on the cutting edge of battery development.
In conclusion, battery technology will have a significant impact on how Ford's electric vehicles develop in the future. The automotive industry's transition to electrification is being driven by improvements in battery chemistry, fast charging technology, and sustainability measures. In the upcoming years, we may anticipate seeing Ford produce more avant-garde and environmentally friendly electric vehicles as the business continues to invest in battery technology and establish strategic alliances. Ford is delivering excellent driving experiences to its consumers while simultaneously advancing a cleaner, greener transportation future by utilizing the potential of battery technology.
Maximizing Car Safety: Review of the Top 10 GPS Trackers for 2023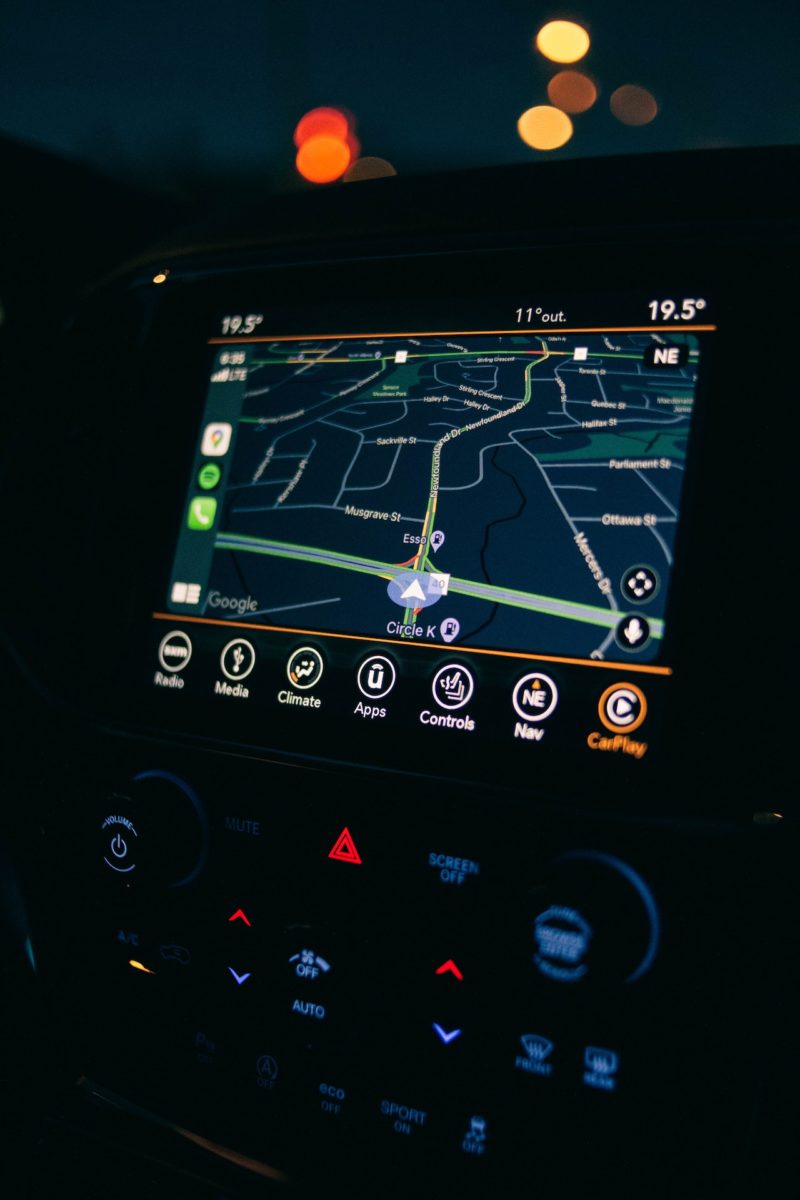 The invention of the Global Positioning System (GPS) has completely changed how we travel. Finding the closest coffee shop or receiving driving instructions to a friend's house isn't enough anymore. Today, GPS technology is a vital element for maintaining vehicle security and safety. You can keep your automobile and its occupants secure by using a GPS tracker to deliver real-time information on your vehicle's whereabouts.
Small gadgets known as GPS trackers for cars employ satellite technology to offer regular or real-time tracking information. They can be covertly installed in a variety of places in the vehicle, including the dashboard, behind the seat, or even underneath the vehicle. In addition to private car owners, businesses that manage vehicle fleets, parents who want to keep an eye on their young drivers, and anybody else who wants to know where their automobile is at all times can benefit from using these devices.
We'll examine the list of GPS trackers for cars in this blog post. We'll go at the top 10 GPS trackers for 2023, explain why you need one, and describe how they operate.
A GPS tracker for your car is not only a useful tool, but also a requirement. It offers mental tranquility. A GPS tracker can provide you with real-time information on the whereabouts of your automobile, whether you're concerned about auto theft or you just want to keep tabs on where your car is.
GPS Trackers, according to GPSTrackers247, can save lives in an emergency. The 'panic' button function on some GPS tracking devices for automobiles enables the driver or passenger to send an emergency alert with their precise location to a predetermined contact. The elderly or people who have certain medical conditions can particularly benefit from this.
Last but not least, having a GPS in your car is a great tool for keeping track of your driving patterns. This is especially helpful for fleet managers, parents of teenage drivers, and anybody else looking to improve their driving habits for better efficiency and safety.
The signals from a system of satellites orbiting the planet are what a GPS tracker for a car uses to operate. This data is used by the device to determine the precise location of the car. The tracker then utilizes a cellular network to communicate this information to a server. Depending on the characteristics of your tracker, you can retrieve this information through a smartphone app or a web-based platform.
Some GPS trackers for automobiles also have other functionality. Some have geofencing, which notifies you if your automobile enters or exits a particular area. Others include information on driving habits, such as speed, abrupt braking, or quick acceleration. You can even monitor the condition of your engine with some trackers, which can help you identify potential mechanical faults before they become significant concerns.
In summary, GPS car trackers offer a variety of data that can help you manage your automobile more effectively, increase safety, and give you piece of mind.
Comparing the top 10 car GPS trackers
As 2023 draws near, the market is overrun with numerous GPS trackers for automobiles, each with its own special characteristics and advantages. The best 10 GPS trackers for automobiles will be discussed in this part, with an emphasis on their salient characteristics, simplicity of use, and convenience of installation.
| | | | |
| --- | --- | --- | --- |
| GPS Tracker | Features | Pros | Cons |
GPS Tracker

Features

Pros

Cons

Family1st Portable Tracker

– Real-time tracking

– Geofence alerts

– Historical playback

– Accurate location updates

– User-friendly interface

– Subscription required

SpyTec STI GL300

– Real-time tracking

– Geofence alerts

– 2-week battery life

– Long battery life

– Compact design

– Monthly fee

Optimus 2.0

– Real-time tracking

– Email & text alerts

– 2-week battery life

– Easy to use

– Good battery life

– Requires subscription

Vyncs Link

– Real-time tracking

– Driver report cards

– No monthly fee

– Comprehensive reports

– No subscription needed

– Initial cost is high

MOTOsafety OBD

– Real-time tracking

– Geofence alerts

– Driving report cards

– Easy installation

– Good for teen drivers

– Monthly fee required

Bouncie

– Real-time tracking

– Vehicle diagnostics

– Driving habits monitoring

– Detailed insights

– Affordable subscription

– Limited international use

CarLock

– Real-time tracking

– Anti-theft alerts

– Vehicle health monitoring

– Advanced security features

– Easy setup

– Subscription needed

MasTrack OBD

– Real-time tracking

– Maintenance reminders

– Geofence alerts

– Comprehensive features

– Easy plug & play

– Monthly fee

Linxup OBD

– Real-time tracking

– Maintenance alerts

– Geofence alerts

– Detailed reports

– Affordable

– Subscription required

TKSTAR Tracker

– Real-time tracking

– Strong magnet for attachment

– 3-month battery life

– Long battery life

– Versatile placement

– Occasional signal drop
The Best GPS Tracker for Car Should Have the Following Features
There are a number of important elements to think about when choosing the finest GPS tracker for your vehicle. These include the device's power supply, size, extra functionality like driver behavior tracking or geofencing, and price.
The ideal GPS tracker for your vehicle should deliver real-time tracking updates, have a dependable power source, be simple to install and cover up, and have extra functions that meet your particular requirements. It's crucial to take into account the price of the gadget as well as any monthly payments or subscriptions needed for data access.
How Do I Install a Car GPS Tracking Device?
The method of installing a GPS tracker in your car is typically simple. The majority of devices come with comprehensive instructions, and some even provide customer service to assist you with installation.
Typically, you'll need to set up the tracking system on your phone or computer, connect the device to your car's power source, and then install the tracker in a safe, covert area. To properly track your vehicle without being discovered or removed, the tracker must be installed, but it must also be secured and hidden.
Tips for Using a GPS Tracker to Increase Car Safety
Utilizing all of a GPS tracker's functionality is essential for maximizing car safety. Create geofencing warnings for important sites, track driving behavior data to spot and change risky driving patterns, and, if available, use the emergency alert tool.
Keep in mind that a GPS tracker is only a tool. The degree to which this technology can increase the safety of your car will ultimately depend on how you utilize it.
Conclusion: Choosing the Best Car Tracker
Given the abundance of alternatives, choose the finest GPS tracker for your automobile can seem difficult. But you may select the ideal tracker for you by concentrating on your unique requirements, taking into account the salient characteristics of each gadget, and accounting for the price.
Keep in mind that the objective is to improve the safety and security of your car, not only to track its whereabouts. A GPS tracker for your automobile can provide you peace of mind and promote safer driving conditions, whether you're a fleet manager, a worried parent, or a private car owner.
How To Care For Your Car Properly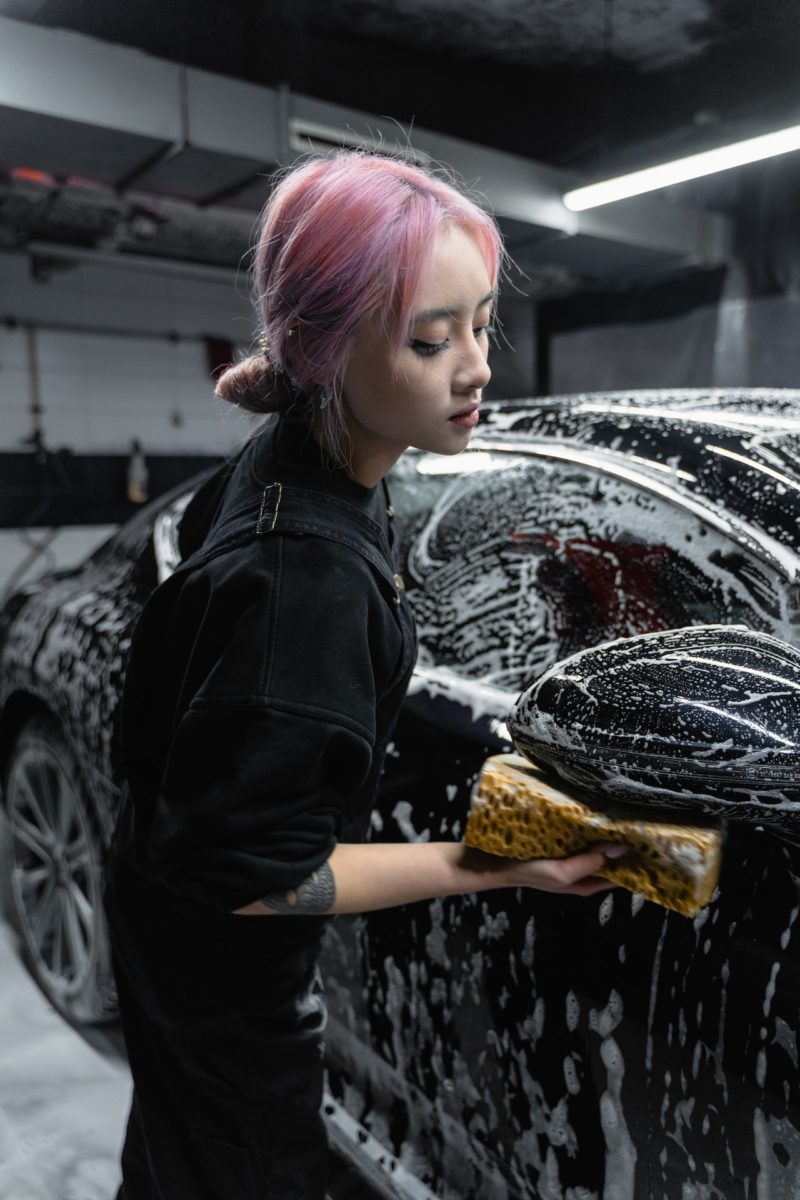 One of the biggest expenditures you'll ever make is a car, second only to a home. You probably want it to last as long as possible as a result.
And fortunately, an automobile can be kept operating for a lot longer than you might think. According to information provided by the Society of Motor Manufacturers and Traders (SMMT), the typical UK car lasts more than 8 years.
However, what would you need to do to make sure your car's final age lands on the tail end of the bell curve if you wanted it to last longer than average?
In this little post, we set out to address that query. Discover the most crucial steps you can take to properly take care of your car in the next few paragraphs.
Driving with consideration for your car's internal mechanisms can greatly improve its condition. Your repair costs are likely to increase the more aggressively you use the gearbox, pedals, and steering wheel.
In order to preserve the parts of your car in good condition, strive to drive as smoothly as you can. By avoiding any unneeded excursions to the mechanic and, in addition, saving money on gasoline, you'll be able to maintain control over your budget. It makes no sense.
keep the battery charged
The battery in your car will deteriorate over time. This is bad news for anyone attempting to avoid paying record UK gasoline prices, especially if you don't use it for extended periods of time.
Of course, having to jump-start your car is really inconvenient. And perhaps more crucially, it can harm delicate electronic components like the engine management system and the automobile battery.
By driving at least once a week and even twice a week during the winter, you can maintain the health of your battery. If, for whatever reason, you are unable to do this, you can top off your battery by using a trickle charger or a conditioner.
Your car requires sufficient fluids to operate properly, just like you do. If you don't refresh them, you can anticipate a considerably higher rate of breakdowns for your vehicle. You can use the following checklist every two weeks:
Analyze and correct the engine oil levels.
Changing the coolant reservoir
Refill the windshield washer container
Do you think we've overlooked a crucial aspect of car maintenance? Please describe it in the comments area, along with why.
Car Maintenance for Different Driving Styles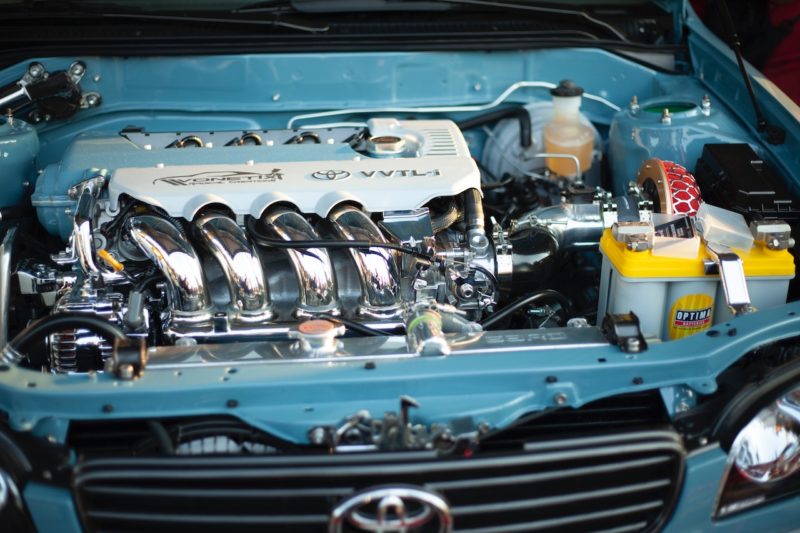 daily use, lengthy journeys, and storage in the garage
Our vehicles are members of our family. We look after it, it travels with us, and we have a close bond with it. Do you actually understand how to care for your car according to how it is used, though? Do you only perform the standard tire pressure checks and oil changes on occasion, leaving everything else up to chance?
Hold on while we investigate car maintenance advice for various car usage scenarios.
This is for you if you're the kind of person who drives to work or for commuting every day. To increase the lifespan of your automobile and reduce the chance of becoming stranded due to a breakdown on the road, follow these maintenance guidelines for your car on a regular basis.
1. When not in use, park your car in a garage or lot.
Make sure your car is shielded from weather conditions like sun exposure or prolonged rain. The greatest method to maintain the health of your car is to park it in the right locations when not in use. Look for a parking space with shadows or beneath a tree if your place of employment does not have a parking lot. Long durations of exposure to the sun can heat up the interior and cause problems with the internal mechanisms.
2. The usage of routine inspections and services.
The absence of routine maintenance is one of the main causes of most automobile breakdowns. Every so often, check to see sure your wipers, wiper blades, turn signals, and other lights are in good operating order. Check the engine's oil and coolant levels as well as the tires' air pressure. Do not hesitate to refill any of these if they are becoming low.
3. The battery frequently drains more quickly than you anticipate when used frequently. Determine whether you need to replace them at least every three to four months. Even though it only takes a few minutes, it will save you a lot of time and aggravation down the road.
advice on car upkeep before a long journey
In order to avoid discovering you have unsolved issues and becoming stranded on the side of the road in an unfamiliar region, it makes sense to correct the issues and take care of things before you start traveling for an extended period of time. Therefore, whenever you are planning a lengthy road trip in your automobile, keep these points in mind in addition to the ones we have already discussed.
1. The transmission, clutch pedals, and brakes.
Without knowing the state of your car's interior, you don't want to begin your journey. It might make the journey difficult and unpleasant. Therefore, during planning, have a professional evaluate the functionality and state of your car's vital mechanical parts.
2. Suspension and wiring.
These warrant a separate section from the prior ones since, while they might not leave you stuck, they might nonetheless reduce your trip's comfort. The journey will rapidly turn unpleasant and you won't be able to enjoy the road if the AC is broken or if your body is feeling every small bump in the road.
3. Security and insurance.
You have the luxury of taking a day or two to take care of things when you commute daily by car between your house and place of business. However, if you're driving, you're stranded till you fix it. Therefore, check that your automobile is insured before driving off, and think about adding a GPS tracker for security so that you can constantly keep an eye on its exact location. If your automobile were ever stolen or if you were lost on an uncharted route and needed to share your coordinates with someone to request aid, this would be useful.
How to care for and keep cars for a long time
Do you own a car but have no immediate plans to use it? Are you storing your car in your garage for protracted amounts of time? In order to prevent it from deteriorating due to idleness, make sure to pay attention to these points.
1. Make sure your tanks are full, but not overflowing.
The misconception that you are storing your automobile and don't need to put any gas in it is a prevalent one. That is just incorrect. When left idle for a long time, empty tanks can develop rust and negatively impact the health of the vehicle. Therefore, fill the tanks to a level of roughly 75% before storing them.
2. Before and after storing, change the oil
Oil can harm the engine parts if you are bringing the automobile into the garage after driving it for a while. As a result, before putting your car away, change the oil to ensure it is clean, and then change it again when you take it for a drive again. You don't need to change the oil while taking it out, though, if you haven't stored it for longer than a month or so. This only applies if you do it for several months.
3. Ensure the wiper blades are wrapped, and plug the exhaust pipe.
Wiper blades may become caught and scratch the windshield if left idle. To prevent that, you should either cover the blades in foil or sandwich a sponge between them and the windshield. Similar to how rodents or spiders can climb the exhaust pipe and build a nest when something is kept hidden for a long time. It can be fixed by covering it with a piece of fabric or cardboard.
4. When storing an automobile, it is advised to raise it.
Long periods of stationaryness can put pressure on the same tire location, leading to flat patches. Therefore, think about parking the car on a platform and relieving the pressure on the tires if you are certain that you won't be taking it out.
5. Parking brakes are not necessary and car covers are.
You can prevent dust gathering by using car coverings. Additionally, it can shield the exterior's paint from the weather. Similar to this, leaving the parking brakes engaged can put mechanical strain on the braking system, which can result in screeching noises and brake failure.
6. GPS tracking for protection.
Even with a well-protected garage, no house or garage is completely safe from intruders. Consider installing a GPS Tracker and setting up a Geo-Fence around your automobile, especially if it will be left unattended for an extended period of time so that you will be alerted as soon as it moves. Due to the fact that you receive immediate alerts and notifications if something happens, you are not required to constantly monitor the vehicle.
How to Make a Deal with a Car Dealer
A new car purchase is thrilling and enjoyable, but it can also be rather stressful. If you've ever entered a car dealership, you may have observed how the salespeople prowl about like a school of sharks searching for their next meal. Looking for a car can be a little frightening, especially when the salespeople attempt to pressure you into buying everything. Keep reading to learn some useful suggestions to help you get into a new automobile with confidence if you're ready to buy a new car but are anxious about the entire car dealership experience.
conceal content
1. Conduct research
2 Be aware of your financial constraints
3 Understand the Trade-In Value
4 Choosing to leave is an option
Conduct research
Never enter a dealership without having some sort of idea of what you want. You should have a clear idea of the automobile you want—or at the very least, what kind of car you want—before you even enter the store. According to Forbes, you may learn more about the prices of various vehicles by visiting website like Kelley Blue Book. These websites enable you to locate the precise vehicle you desire and provide you with information regarding possible price reductions. In addition to visiting those websites, give your local dealerships a call to learn more about the discounts and programs they have available. Before leaving the house, it's important to know where you're heading!
Knowing your budget is essential.
Make careful to factor in how much you can afford to pay when you investigate car prices. It's crucial to note that there are solutions available for people from various walks of life, so don't worry if you don't have $10,000 to put down on the automobile. You can always go to a buy here, pay here car lot if you don't have much cash to put down. In particular, if you don't have much of a down payment, you should check out their deals if you're wondering "why buy here, pay here" before going somewhere else.
The Value of Your Trade-In
When determining the worth of your trade-in, Kelley Blue Book is another excellent source of information. If you want to trade in a car as part of the deal and it is in outstanding condition, you can use the trade-in as negotiating leverage. Sell the automobile before you visit the dealership and use the proceeds as a down payment if the salesperson offers you less than you would accept.
Moving on IS an option.
Being in a salesperson's presence can be nerve-wracking, particularly if you don't like the offer they're making. Some people experience pressure to accept terms they don't desire as a result of the stressful nature of car purchases. You must always keep in mind that you have the option of leaving. Nothing requires your agreement or your signature, and neither does anything. If the transaction does not make you feel completely comfortable, you stand up and go. Remember, you should never feel compelled to buy a car.  Getting a new car is an exciting experience, especially if you worked hard to pay for it. Although visiting a car showroom might be stressful, it doesn't have to be so stressful that you end up purchasing something you don't truly need or desire. Take these helpful hints with you if you're prepared to purchase a new vehicle; after all, tax season is just around the corner. Do your homework, be aware of your budget, know the value of your trade-in, and always keep in mind that it's acceptable to walk away. You should be able to drive off the lot in the car of your choice very quickly if you stick to these easy instructions.
Things to think about before changing careers and becoming a delivery driver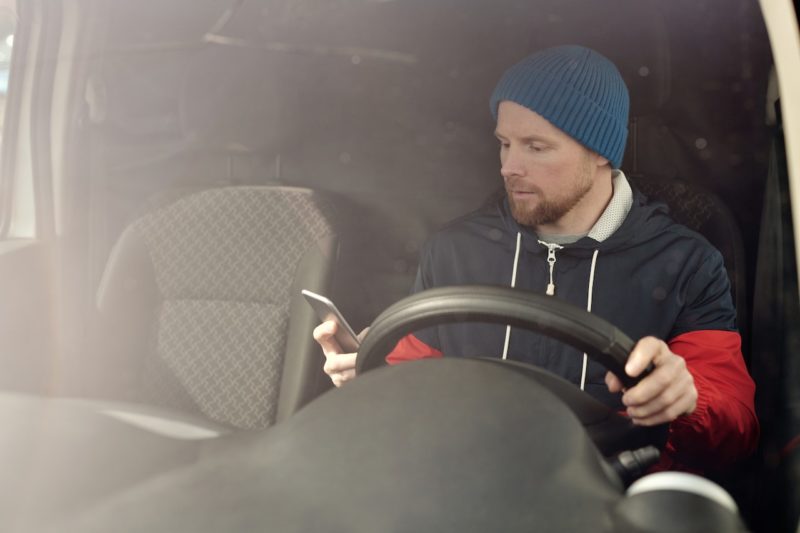 Many people are taking a close look at their current position and questioning whether it really delivers the kind of security that they are looking for in light of how tumultuous the job market and economy have been over the past couple of years. Everyone is concerned about having enough money to support themselves and their family during this prolonged period of turmoil due to the growing cost of living.
Many diverse factors contribute to the large number of persons considering careers as delivery drivers. The employment market has undoubtedly experienced one of its biggest booms in recent years, and internet sales skyrocketed in 2020 for obvious reasons. However, there is no indication that the trend of online shopping is going away anytime soon, so now might be a wonderful time to consider changing careers. Here are a few things to think about if you're thinking about becoming a delivery driver.
The idea that a driver's license is the only requirement for working as a delivery driver is among the most widespread myths. It is unquestionably one of the most crucial possessions, but you must also make sure that your driver's license is valid. You'll need a van driver's license to perform the majority of delivery jobs. Consider earning a truck driver's license, which enables you to transport significantly higher weights, if you want to drive anything heavier.
The Job Market Is Tough
Given how many people shop online at the time, there is a big need for deliveries. The peak in demand used to be around the holidays, but these days there is a much more constant need, even though it may still be high. If you are considering starting this business, there is a lot of competition out there. The fact that many people have already changed careers was noted, thus finding the job you desire will require you to remain vigilant. This is when specialists like Adzuna can be useful. With filters and listings to help you locate the best fit, they make the job search simple. You should make use of a variety of web resources because the employment market is competitive.
You Will Need Flexibility
Speaking about competitiveness, you should be aware that you will need to be adaptable in terms of your working hours if you hope to establish a reputation as a dependable delivery driver. Many businesses will give their customers delivery options that may be more affordable or convenient for them, so you might be delivering in the early morning or late at night. You won't follow the schedule of a postal worker; instead, you will follow the one that your employer establishes. Will you be able to fit that in with your other obligations? Some delivery drivers appreciate having the flexibility to fit their schedules around other part-time employment.
You Must Have A Clear Driving Record
Any firm considering hiring delivery drivers will base a significant portion of their decision on your character and sense of responsibility. One of the first things they will be able to check if you have never performed a job similar to this is the history of your driver's license. If you are thinking about working in this field, it is crucial that you have a clear driving record. Additionally, you should make sure that you drive defensively because any employer that considers hiring you will be responsible for you and your safety record, and you will be required to inform them of any violations. It is usually preferable to be transparent and honest upfront since if anything is found to be hidden, it could severely damage business ties.
Be aware of what you're looking for.
What do you desire from this line of work? is one of the most crucial questions to ask yourself because there are so many different delivery companies and delivery services available. Do you prefer dependability and a longer working relationship with a smaller company, or do you prefer the possible freedom to accept or reject employment when you are employed by a larger organization? You will need to spend extended periods of time away from home if you work as a full-time delivery driver, so be sure you're prepared for that.
How to Make Sure You're Hiring the Right Car Company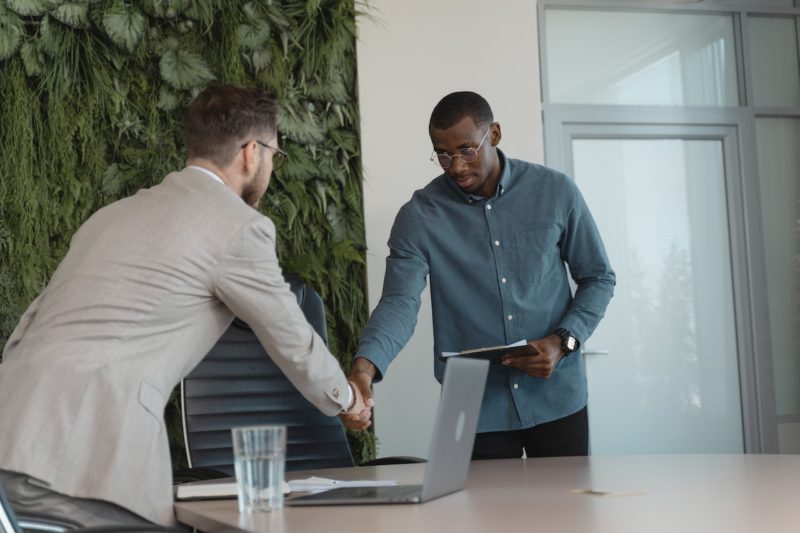 We have to go through many options while making purchases as consumers. It's time to do our homework so we can make the greatest decision when we need to make a purchase or choose the best business or service for the task. We gain from making sensible decisions in a number of ways. We will feel more at ease if we know we are doing business with a reputable organization or individual. We also want to feel cared for and that the folks we are doing business with value our security.
Additionally, picking the correct business is essential if we want to protect our hard-earned money and get the most out of the money we do spend. Fly-by-night businesses are only too willing to take your money and provide you with subpar services or goods. You will receive what you paid for from a reputable business, and they will support any products or services they provide. The best car rental company should be chosen using the same guidelines. You want to feel confident that your driving experience will be enjoyable and safe.
You should narrow down your selections for the kind of car you wish to hire before starting your search for the ideal provider and price. There are numerous possibilities, including various makes, models, and car categories.
Perhaps you desire a little automobile since fuel efficiency is so important. Another option is to spend more money and select a larger car that will provide greater comfort for your passengers and space for your bags as well. Additionally, you can select between electric, gasoline-powered, and diesel automobiles as well as manual or automatic transmissions.
Study the online evaluations
One of your first actions should be to go online and search for reviews from customers who are similar to you if you're trying to find a reliable vehicle rental service in Bray. You may get a decent idea of the company's philosophies and whether or not their clients were happy with their automobile rental experience by reading the testimonials and reviews.
Additionally, you can learn about the company's professionalism and whether customers thought the pricing was honest and reasonable. This internet research will help you find the best company for your automobile rental needs.
Conduct some research to find the best deal.
Peak seasons, supply and demand, and company-specific pricing for automobile rentals can all have an impact. Spending time conducting your research can help you find the best bargain and leave with a price that is affordable for you.
You'll be able to drill down and check what pricing and promotions they are offering after you know the kind of automobile you want and you've found one or two good automotive companies. You should make sure that everything is included in the price provided and that there are no additional fees for VAT, insurance, or other unmentioned costs.
The Modern Ways Auto Dealers Should Reimagine the Future of Digital
The findings of annual 2022 Car Buyer Journey Study made it abundantly clear that not only were current consumers feeling the effects of digitalization, but that dealerships and OEMs should reevaluate and reinvent how they conduct online business.
Some of the findings from the study of more than 10,000 potential auto buyers came as a surprise, while others confirmed what our industry had anticipated would be a continuing trend. However, the underlying mood of today's consumers' desires, requirements, and preferences all pointed to three particular things, whether it was a surprise or a given.
Together, let's take a fresh look at your business and marketing tactics and think about the three ways profitable auto dealers are redefining their present and future digital strategies to remain profitable and differentiate themselves from the competition in the eyes of their ideal customers.
#1: Online research provides a chance to record and recapture information.
It certainly comes as no surprise that auto customers had to spend more time online researching when it came to buying their automobile as inventory constraints were a hot topic in our business last year.
Thankfully, the inventory issues are beginning to alleviate, however there are still fluctuations. Some auto businesses still have little to no inventory, while others suddenly had a full lot at the end of the previous year. However, many dealers continue to struggle to maintain a steady supply of vehicles with the options and equipment that customers genuinely desire.
Another crucial point to keep in mind is that there are still significantly fewer vehicles on the market than there were just a few years ago, especially when it comes to new cars. Cross-shopping activity has increased over the past year as a result, and brand loyalty is declining at higher rates.
This gives a chance to attract and distinguish oneself from new clients, particularly if other businesses aren't making the necessary efforts and investments to keep clients.
In comparison to 2021, 64% of purchasers examined both new and used automobiles, a substantial increase.
With rising loan rates and decreasing manufacturer incentives, the goal of today's car shopping is less to locate the ideal vehicle and more to find any car that checks some boxes and meets a consumer's budget.
You should reset your CRM now.
Given that consumers, particularly those who purchased new vehicles, exhibited reduced loyalty to dealerships and brands in 2022, moving forward, this will be a crucial group of car buyers that dealers should concentrate on and win-back. Over the following few years, staying alongside and in ahead of them will become even more crucial at the dealership.
Traditional vs. necessary cadence: Take the time to carefully examine the cadence and automations you currently have set up in your CRM system. Timelines have changed as a result of shifting inventory, changing interest rates, and more transactions taking place online; therefore, the traditional methods of outlining events over periods of seven, ten, thirty, sixty, and ninety days may no longer be useful.
Depending on the circumstances of the buyer or prior customer, you'll need to set alternative deadlines and funnels. You should also expedite and inform those who are actively engaging with you about their options.
Customers who are leasing: Don't just rely on the OEMs' automated lease alerts to your customers in your CRM. It's critical to shine a brighter light on these customers. If your company doesn't actually offer compelling leasing incentives or if you anticipate having some inventory issues when the consumer ends their lease, they can require a different communication schedule and interval. Remember that attractive pricing or the convenience of getting a new automobile every few years attracted many lease consumers in the beginning.
Reach out to them far in advance of the typical, say nine months beforehand, educate them on the current situation and the challenges they'd likely experience, and remind them of the benefits your dealership and brand can provide. This will activate your CRM. So, if they choose to renew their lease, excellent! You can reserve a car for them or make sure one is available. Or, if they want to buy but need assistance figuring out financing possibilities, you may assist and make sure you keep them as a client with lifetime value.
If you can be proactive with your CRM and stay alongside and in front of those clients, keep in mind that they have a high financial worth and that you don't want to lose their loyalty or have them cross-shop.
Content affects the choice of vehicle
Let's face it, clients often have to hunt for alternatives because they are less likely to find the vehicle of their choice. Consumers are more dependent on content to assist them choose a vehicle as cross-shopping increases.
Content was rated as the most crucial element by 69% of new car customers who altered their minds while looking for information about other manufacturers and automobiles.
For instance, a fan of Honda might be looking for a Honda Accord. A Honda customer may need to cross-shop if Honda has a low inventory level right now. Let's imagine that while they are researching, web material for a Hyundai Sonata arrives. They would need to become more familiar with the competing brand, manufacture, and model in order to decide whether a Sonata is the best option.
This is why cross-shopping depends on content. You should regularly assess how you present yourself to consumers who are not just your current clients or those who are aware of your brand, but also to those who are clients of your rivals. Make sure you are aware of the desires, requirements, and preferences of today's auto buyers and adjust your content as necessary.
Videos: Over the past two years, there have been major changes. Online videos reaching to the top 3 of the rankings is also not surprising. We discovered that expert test drive films posted online had substantially more influence in particular. Customers may participate in immersive digital experiences thanks to content like test drive videos, especially as more purchases are being made online.
Testimonials: Customer feedback and reviews continue to dominate the list. Buyers in Generation Z and Millennials enjoy seeing and hearing what others believe, which influences their interests and opinions. Since we live in a "Amazon" world where we regularly base our decisions on the experiences of other customers after a purchase, you should frequently highlight this in your digital material.
#2 – Online shopping is preferred by car buyers because of the alternatives
It also probably doesn't come as a surprise that consumers' preference for finishing the majority, or all, of the auto buying experience online with the dealer or retailer continues to expand in today's digital age.
68% declare that they will carry out the majority of the work.
in the future of their vehicle buying process online
80% believe it is a wise or excellent concept.
you buy everything online
Where consumers are compared to where they want to be: Consumers are still enthusiastic about doing more of their shopping online and are saying that they want to do even more in the future.
More consumers than ever before—68%—say they would make most, if not all, of their purchases online in the future. What's more crucial to remember is that 4 out of 5 consumers believe doing all of their purchases online is a good or excellent idea. It's time for our industry and you to get ready to meet customers online, where they are now and where they want to be in the future.
Analyze your current digital retailing capabilities and make a plan for the ones you will need to implement over the next years. And keep in mind that just because you create a "Field of Dreams" doesn't mean that customers will appear of their own volition. You must make sure that part of your marketing plan involves informing and proving to the customer that you have the skills they need and are ready to teach them how to use them.
Point out the advantages of buying a car online: The good news is that doing business online benefits both buyers and sellers. Consumers mostly value the savings in time and money when buying an automobile as a whole.
The process of internet retailing is still relatively new to consumers, despite the fact that they perceive time saved at the dealership and overall efficiency as its top advantages. In their minds, purchasing a $25 item online is very different than purchasing a $40,000 automobile.
Therefore, be sure to emphasize that the differences aren't as significant as people believe they are and that buying a car online offers the same advantages they want in other digital interactions: seamlessness, fewer friction, time savings, and improved price transparency.
Higher customer happiness and a better car-buying experience may be attributed to digital retailing, and you should make sure your customers are aware of this through both your marketing strategy and in-store interactions.
A recent SimpSocial survey contrasted "Mostly Digital" and "Light Digital" consumers, defined as those who spent at least 50% of their time online throughout the purchasing process. The findings showed that purchasers who shop "Mostly Digital" are more likely to be pleased with the cost, the amount of time spent, and the entire experience.
Most crucially, it revealed that "Mostly Digital" customers are more likely to be brand and dealership loyalists. As a result, given that this market segment will only grow, be sure that your strategy contains options and optimizations for these customers.
A strategy should be in place to link the online and offline worlds of your dealership, but it should also be a constant pillar of attention going forward. Make sure that the online and offline experiences are seamlessly integrated and that everyone can take up the offer from wherever it was left online.
#3: Reimagine the digital retailing potential of your business by connecting to it.
It's reasonable to say that retailers understand the advantages of digital selling just as much as consumers do.
In the yearly Car Buyer Journey study, we asked dealers how they had been using their digital retailing solutions since 2020. The majority of them are still pleased with their purchases, with 87% claiming that digital retailing has positively impacted at least one aspect of their operations, including sales, profit, and relationships with customers.
A closer look and self-audit: All dealers assess how they would rank the most frequently reported positive impacts seen on the chart above, paying particular attention to the benefits for both consumers and dealers in the areas of time spent on deals, ease of closing deals, staff productivity, and customer relationships.
How would they rate time spent, ease of use, efficiency, and the relationship / experience as a whole if you asked your new sales staff or some of the other newer staff to conduct a 360-degree audit for you, going through all the steps of the online purchase your dealership offers using the digital retailing tools you have?
How to examine the online car-buying procedure at your dealership:
Ask your sales team to start a purchase process, and then time how long it takes to complete.
Ask them to list the difficult and simple tasks they were able to complete online.
If you have such capabilities enabled, make sure to ask them if they were ever retargeted when visiting other websites.
Ask them to evaluate the simplicity of the procedure or identify any obstacles you might not be aware of during the entire buying process, including financing, scheduling a test drive, and other steps.
Ask them to do part of it online and see if one of your existing sales staff knew exactly where to pick up in-store – rate congruency and if the experiences matched.
Remember, the advantage of having newer employees complete this audit is they still have a bit of a zoomed-out lens and will spot things that the older staff are just "used to" as a way of doing business. Count on them for advice and to provide examples from other websites that function.
 By consistently doing this 360-degree online audit monthly, or quarterly, and looking at your competitors in these same categories, you'll have a proactive strategy to capture more of your ideal customers' attention online. You'll also be able to funnel them faster through the deal increasing satisfaction and improving your odds of gaining or retaining the sale.
Additionally, you'll be able to form a blueprint of the capabilities of your current online digital retailing tools and strategize the tools you'll need to add in order to provide the full eCommerce experience in the future. According to our research, when it comes to deal-making capabilities, consumers have high expectations of what they can accomplish on dealer websites in terms of digital retailing milestones. So make sure yours are mapped out and easy to find.
Know what your customer wants, needs and prefers digitally: In today's times, you need to know your customer, know your business, know the experience you offer your customer, and make sure that your digital retailing tools are working for you!
The objectives of your company and the region should be in line with this. For example, a dealership in rural Iowa will have different consumers than that of Laguna Beach, California.  Take a deeper look at what your customers and consumers want when it comes to an omnichannel and an ecommerce experience. Then make sure you build and work around what their preferences are today, as well as plan to build it for the future when it comes to your digital retailing and online capabilities.
New car pre-order: Dealers and OEMs should also be focused on a consumer's interest in, and increasing appetite for, new car pre-order. By reevaluating how your brand and dealership not only handle it but promote and educate around it online during the entire car buyer journey, you can reinvent your marketing strategy to include this growing capability and demand.
With today's continued fluctuating inventory, coupled with the rise in consumers saying they want to and are willing to complete new car pre-order now, and in the future, it should be a larger focus of your online and digital retailing strategy for years to come. But remember, this is still "new" to many consumers, and you must educate and assure them of the benefits, as well as show them how it's successfully done online.
For the future's path
By understanding what today's car shoppers' wants, needs and prefers are, you'll be able to strategize and capitalize on the digital opportunity for growth. It's time for dealerships to re-examine their marketing and business strategy to connect and extend their capabilities to attract in-market auto shoppers as well as retain their existing customers.
By implementing the 3 ways listed above into your strategy, you will not only have reimagined a more profitable way to run and operate your business, but you will be aligned with where consumers are headed currently and in the future.
SimpSocial provides you with qualified leads for people that want cars. We have the data, and we have the shoppers. We wish to match their needs with those of our dealer partners in order to generate high-quality leads and, on average, produce gross profits that are 35% greater. We electronically connect you with clients in order to attract them to you, allowing you to concentrate on developing and letting your brand stand out.
SimpSocial offers unrivaled data and insights into consumer behavior, automotive trends, and operational best practices. SimpSocial has the most connected and comprehensive picture of the automotive industry. Whatever your goals, we can help you get there faster and to stay a step ahead and successful in today's marketplace.
How Auto Buyers are Remaking the Road Ahead, Step by Step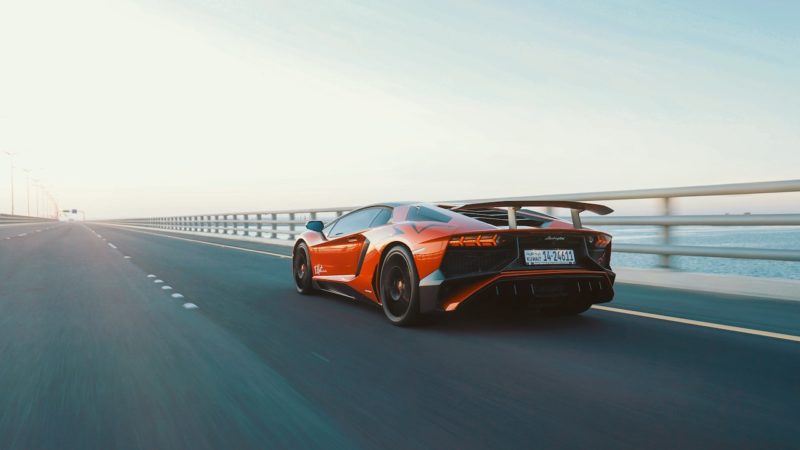 Every auto dealer today needs to have both a digital presence and online skills in order to conduct business. It's not only a case as in Field of Dreams, though; if you construct it, they will come. customers of today have certain requirements, wants, and preferences when it comes to how they might buy automobiles, and this is changing the process for both customers and dealers as well as the industry as a whole.
Successful dealers understand that the middle of the year is the ideal time to evaluate their present business and marketing plans and to lay out how they want to enter and bridge into the eCommerce future that is now at their front door.
To do this, it's critical to comprehend where consumers are today, where they're going in the future, and what direction your company should be travelling in.
The buying process is changing as a result of consumer needs and preferences.
It's crucial to keep in mind that consumers' methods for researching, shopping for, and buying cars have changed through time while considering the modern customer. particularly in the recent years. As a result, you must have new and different ways of strategizing and managing your business than you did in the past. In-market vehicle shoppers have new and distinct considerations during the shopping process.
The core of any effective strategy should be to meet customers where they are. Consumers no longer follow the purchase path in a linear fashion; instead, they do so in a variety of ways, at various times, and in a variety of ways.
However, you can still achieve your ultimate aim of closing the deal and providing your consumer with the experience they want by focusing on personalisation and providing a frictionless buying route that both matches with their goals and simultaneously removes their pain points. Whatever stage of the process they are in, it's important to stay in front of them. Given the wide variety of online shoppers your dealership encounters, it's crucial to step back and take a closer look at who these customers are, what their problems are, and how you can provide solutions to grab their attention, their trust, and their business.
Five (5) customer segments were identified in the most recent Cox Automotive Car Buyer Journey Study, along with the two (2) market categories—one diminishing and one growing—in which they fit.
Growing Segments: The growing category is made up of the two segments Efficient Independents and Guided Innovators. Approximately 18% of the market now is made up of efficient independents, who are primarily from generations X (1965–1980) and millennial (1981–1996). The Guided Innovator sector is the largest. They represent 25% of in-market auto buyers. They are the youngest group, primarily made up of Millennials and Gen Z (1997–2012).
Both rapidly expanding segments prefer to make purchases online; 75% of them say they will make all of their purchases online over the next five years, and they now complete 10 of the 13 steps of the purchasing process online.
Shrinking Segments: It's also vital to keep in mind that the three (3) other segments included in the category are more likely to make in-person purchases even though they still complete some elements of the process online. The Researchers, Traditionalists, and Resisters like a method that they are familiar with, has previously worked for them, and is easy to understand. These customers typically only finish 4 out of 13 online purchase actions.
What opportunities exist for you here, then? Although it's clear that consumers desire to conduct business online, we must keep in mind that this is still a novel concept for them. Put your efforts into educating them and guiding them toward a buy. You should target those expanding segments with your business and marketing strategies. They are online, and in our "Amazon world," they are open to or on the verge of purchasing expensive goods like cars primarily online in the near future.
Benefits of integrating your digital retailing solutions with eCommerce gradually
Although different in-market auto buyers have different expectations for their online experiences, they all want options. Consumers don't want to adhere to a predetermined sales procedure, according to our research. In actuality, 90% of customers want a flexible, unique car-buying experience.
You can provide consumers with exactly that if you use a full-service linked digital retailing experience, like the one offered by Cox Automotive.
eCommerce directs customers to complete the transaction through an online store, in contrast to digital retailing.
There are a variety of tactics that businesses can employ to promote and market digital retailing and eCommerce.
Digital retailing strategy: When it comes to digital retailing, it's critical to concentrate on providing clients with a user-friendly experience. This includes making sure that your customer service is excellent, optimizing your website or mobile app for search engines, and employing targeted advertising to attract potential customers. Additionally, you want to make it simple for customers to move and bridge the process to the dealership when they're ready by providing them with the resources to explore the information they feel comfortable investigating or calculating on their own (inventory, trade-in values, financing terms/payments, F&I items). Making it simple for them to start up where they left off can boost their trust in you, pleasure with your response, and desire to conduct business with you.
eCommerce Strategy: As businesses transition to the full eCommerce experience, they should concentrate on building a visually appealing and intuitive online store. Using social media to reach clients, running targeted adverts, and SEO-optimizing content are some more approaches to think about. Businesses should also think about storing customer information and monitoring customer activity using customer relationship management (CRM) software. Everything should be connected and flow into one another naturally, starting with the car and continuing with accessories, financing, delivery, and so forth.
Overall, eCommerce and digital retailing are two quite different types of retailing. Both can succeed, though, if dealerships take the time to properly sell, advertise, and inform consumers about them and how their operations integrate them. Dealerships can increase their chances of success in both digital retailing and eCommerce by utilizing tactics like SEO optimization, targeted advertising, and active use of the various features of CRM software.
Is eCommerce for the automobile industry the future?
Because convenience is key, automotive eCommerce is growing in popularity as a method of retailing. Customers can choose from a considerably larger variety of automobiles and gain access to new markets thanks to eCommerce. In addition, customers can look over various models and features at their own time and decide after doing their research.
Consumers of today demand and anticipate a flexible, tailored car-buying experience that fits their schedule. And that is precisely what eCommerce offers.
What can you do right away to get ready for the change in automotive eCommerce?
It's crucial to have a strong online presence in the beginning as you move gradually from having a few digital retailing solutions toward being completely eCommerce equipped. Although it may seem simple, it involves more than you might imagine and is constructed brick by brick, step by step.
Sure, this strategy calls for building strategies around incorporating eCommerce technology into your business plan and timeline as it is adopted within your business and how you'll market it. It also calls for setting up a high functioning, simple-to-navigate website, developing a social media presence, and using SEO and PPC. Making it feasible for your clients to browse and purchase vehicles straight from your website will make it simpler for you to track customer preferences and trends when you are making plans for the changeover.
For the future's path
The automobile sector is about to undergo a revolution, and the first phase in this transformation is to gradually transition from digital retailing to eCommerce. You can make sure you're ready for the future of the automobile industry by developing an online presence, incorporating eCommerce technology into your company model, and supporting it with a well-thought-out marketing and consumer education plan.
The procedure of buying an automobile is currently changing and will do so in the future. Additionally, your business plans and strategies must change as the times and consumer preferences do. You can increase client reach, optimize processes, and unleash the potential for your company's long-term success by combining, blending, and updating your digital retailing in order to achieve complete eCommerce capabilities.
You may get qualified leads for automobile buyers through SimpSocial. We have the shoppers as well as the data that links and activates your data. We wish to match their needs with those of our dealer partners in order to generate high-quality leads and, on average, produce gross profits that are 35% greater. We electronically connect you with clients in order to attract them to you, allowing you to concentrate on developing and letting your brand stand out.
Cox Automotive offers unrivaled data and insights into consumer behavior, automotive trends, and operational best practices. Cox Automotive has the most connected and comprehensive picture of the automotive industry. Whatever your objectives are, we can assist you in achieving them more quickly so you can stay competitive and successful in today's market.
Understanding the Patterns and Challenges Changing Today's Car Buyers' Satisfaction Levels
There is little doubt that the effects of digitalization, economic difficulties, and industry pressures are being felt. You might be as surprised by the findings of the poll of over 10,000 car buyers as our research team was.
Not all the news is negative… To win and keep an auto shopper's business in the upcoming year, our industry should reconsider its business and marketing strategies in light of the trending data and diminishing satisfaction levels.
In order to successfully overcome these challenges and shape auto consumers' desires, requirements, and preferences for the future, let's analyze some of the key insights on how economic and industry changes affected consumer happiness.
The findings of the yearly Car Buyer Journey Study
Over 10,000 people who would be interested in purchasing a vehicle in 2022 were polled for the study – ooh. The majority of the research was carried out in the second half of 2022, and dealers were also surveyed as part of the process.
Since 2009, SimpSocial has conducted an annual Car Buyer Journey Study to provide an in-depth analysis of the whole car purchasing process in the United States with a focus on customer satisfaction. The study's objective is to give prospective purchasers of both new and used vehicles a comprehensive picture of the entire process, including the research, shopping, and several buying processes necessary to close the deal.
It was evident from this comprehensive viewpoint that industrial and economic issues were to blame for the decline in customer satisfaction.
It goes without saying that the automotive industry has had a particularly difficult couple of years.  The majority of customers and our business began to recognize the chip scarcity as a serious issue at the end of Q1 2021. Gains in consumer satisfaction with the overall car-buying experience were severely hampered by the issues of low inventory and increased vehicle costs that would follow in 2022.
Consumer satisfaction scores have once more decreased and are now at pre-pandemic levels. Today, 61% of customers said they are extremely satisfied, despite the fact that customer satisfaction drastically declined for the second year in a row.
Only 31% of customers said they had a better experience buying a car recently than they had in the past.  A decrease from 43% in 2020.  At the same time, an increasing number of customers claim that the experience was or is negative.  Many people blame the difficulty in obtaining adequate inventory and rising automobile prices for this deteriorating sentiment.
New Car – Percentage of buyers who were extremely pleased with their complete purchasing experience:
2022: 70% (down)
2021: 71%
2020: 74%
Used Car – Percentage of customers who were extremely pleased with their complete purchasing experience:
2022: 58% (down)
2021: 65%
2020: 71%
Pricing impacted the experience and happiness of car buyers.
Let's look more closely at how price impacted all the many components of the consumer's car-buying process and journey to better understand how pricing has contributed to the diminishing satisfaction scores from consumers and shoppers alike.
According to the report, in just the last two years alone, the average list price of both new and used cars increased by about $8,000.
In response to these price hikes, customers informed us that they had noticed greater prices than anticipated and had spent more money than they had planned. This subsequently affected the relationship between the buyer and their dealer or store because it made them feel worse about their deal. According to the poll, they expressed less faith in both their retailer and the bargain as a whole.
The decision to acquire an automobile was also influenced by macroeconomic circumstances.
Let's now examine the macroeconomic aspects that also contributed to the altered purchasing behaviors and decisions as well as the satisfaction levels of automobile buyers.
Last year, inflation was a significant economic factor that had an impact on every US citizen, not only the auto industry. It was not just a blip on the radar. In fact, it was the highest it had been in forty years, according to records. Consumers claimed they were very conscious of inflation and that it had a direct impact on both the cost of their purchases and the value of their cars.
Interest Rates: As interest rates soared, buyers and sellers of automobiles faced significant financial obstacles. At the end of 2022, customers saw prime rates for used vehicles rise to above 10% in some circumstances, signaling the end of the days of 0% or cheap interest financing and significant financial incentives. Many sub-prime customers experienced rates twice that high and were priced out of the market because they could not afford the monthly auto payment under the lender-imposed debt-to-income ratio. The highest interest rates in the past 20 years were reached.
Gas prices: At an all-time high in many regions of the nation in 2022, gas prices primarily had an impact on the make and model of the car that potential buyers considered before deciding to buy. EVs and hybrids gained more and more traction, and OEMs moved forward with plans to introduce more electric and fuel-efficient car models in the upcoming year.
For auto buyers, the purchasing process grew less effective.
The length of time customers are spending in the buying process is by far the most notable difference in the car-buying process this year. And they didn't like it at all.
The length of time it took a buyer to complete their purchase in 2021 was at an all-time low. Buyers today spend slightly under 15 hours studying and shopping for their next vehicle, which is almost an all-time high in time spent.
Why is that important? That's two hours more than the previous year.
Buyers are also spending more time at the dealership, as shown in the chart above, which has led to a decline in customer satisfaction with the dealership experience. The biggest change is that purchasers are spending more time online investigating because there is less available.
The good news is that digital solutions improved the car-buying process, which is acknowledged by buyers, sellers, and dealers.
87% of car dealers say that using digital retailing solutions has improved at least one aspect of their company, saving time, increasing productivity, and boosting revenue, profits, and customer connections.
Most significantly, 81% of consumers in 2022 said
The overall shopping experience was improved through internet activities.
Customers claim that shopping online saves them time. They also claim that an eCommerce strategy offers greater pricing transparency and lets them deal with fewer dealership salespeople, which they perceive as a traditional pain point being removed.
"Mostly Digital" purchasers, or those who make more than
50% of the buying process is done online.
were the buyers who were happiest overall.
The findings showed that 67% of mostly digital purchasers and 49% of light digital customers, who complete less than 20% of the steps online, respectively, were happy with their purchasing experiences. Mostly Digital purchasers are likewise more likely to believe they received a good bargain from the dealership than Light Digital buyers. Additionally, they expressed greater satisfaction with how much time was spent at the dealership and during the buying process.
SimpSocial predicts that in the upcoming year, half of all vehicle purchasers will interact with at least one digital tool during the purchasing process, and eighty percent of consumers said they would be willing to conduct all of their business online within the following five years.
For the future's path
Despite a decline in overall satisfaction with the car-buying process in 2022, you can overcome some of the obstacles caused by macroeconomic and industry issues by understanding what today's car buyers want, need, and prefer. There is room for growth for the dealers in the upcoming year to lessen the arduousness of the procedure for in-market auto shoppers as long as buyers continue to demonstrate need and supply is growing.
You can not only attract a car shopper's attention, but also win (or keep!) their business by paying closer attention to the experience you provide car buyers online and how that translates into in-person interactions, enhancing efficiency and transparency, and showcasing how your brand's experience stands out as the one a consumer should choose.
SimpSocial offers you pre-qualified leads for automobile buyers. Both the data and the customers are available to us. We wish to match their needs with those of our dealer partners in order to generate high-quality leads and, on average, produce gross profits that are 35% greater. We electronically connect you with clients in order to attract them to you, allowing you to concentrate on developing and letting your brand stand out.