The most recent Facebook update is altering how car dealerships run Facebook ads.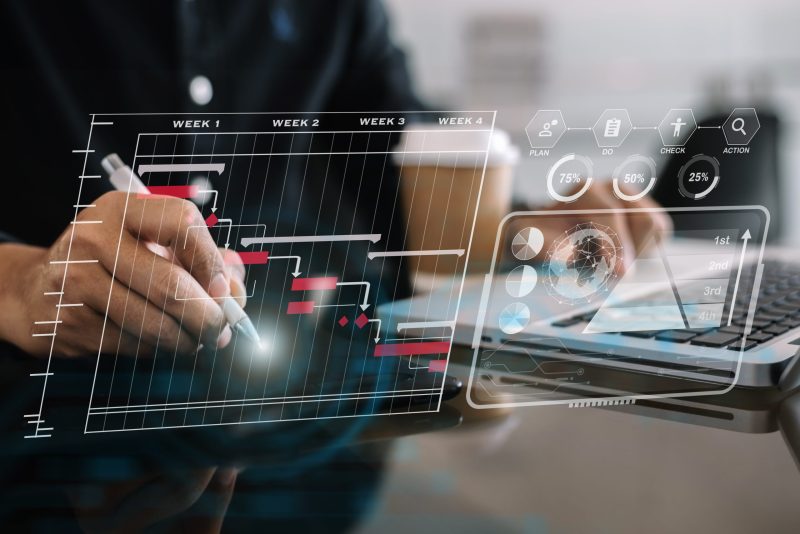 The most recent Facebook update is altering how car dealerships use Facebook advertising.
Facebook's newest product for auto dealers is On-Facebook Destination for Automotive Inventory Ads (AIA). The inclusion of this new ad format was intended to enhance the user experience and increase the number of opportunities to generate leads on the Facebook platform. Facebook invited SimpSocial to participate in the alpha and beta testing of this new ad format in November 2019. We conducted multiple case studies with Facebook in order to provide valuable metrics and data demonstrating the efficacy of this product. With the same budget, we saw an increase in overall reach, VDP views, and leads. Here you can find out more about the On-Facebook Destination for Automotive Inventory Ads (AIA) and our Facebook beta test.
Why Should AIA's Destination Be Facebook?
Offer a Frictionless Customer Experience: The average dealership website takes 9.3 seconds to load.  Page abandonment is more likely to occur with slower display times. You can instead direct users to a Vehicle Description Page within the Facebook application. It loads in less than one second, and the user can submit a lead through Facebook Messenger in real time.
Cost-per-lead and cost-per-content view were reduced by 82% and 17%, respectively, when users were directed to an on-Facebook destination experience as opposed to a website destination experience.
Reach in-market shoppers during their purchasing journey: There are over 20 million monthly searches for used vehicles on the Facebook marketplace in the United States. You will have access to premium ad spaces at the top of the Marketplace vehicle feed and on consumer vehicle listings with On-Facebook Destination.
How do I get started?
Curious about how to get started? Follow our simple instructions below to begin using On-Facebook Destination for AIA immediately:
Contact Experts in Social Media on Website
Ensure that your dealership has the appropriate inventory mix.
Verify that a messaging provider or someone at the dealership is responding to Messenger messages.
We will verify that the leads are reaching your CRM.
Utilize Facebook Destination for AIA marketing campaigns!
SimpSocial pioneered this product and assisted the Facebook team in creating AIA's On-Facebook Destination. We are able to manage this new ad format and ensure that your leads are managed appropriately. Our social media specialists are pleased to offer this new Facebook product to our customers.
The Automotive Industry's ChatGPT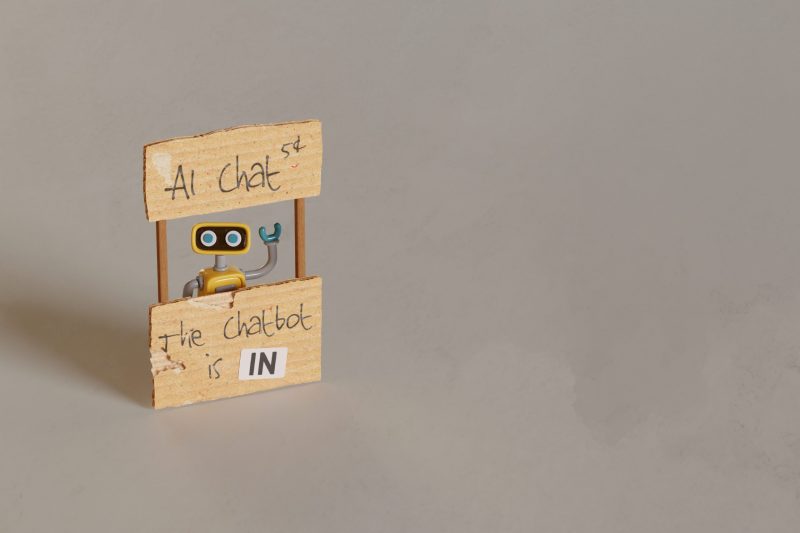 With the advent of cutting-edge safety features like self-driving cars, electric automobiles, and other new technology, the automotive industry has undergone considerable changes recently. More sophisticated and intelligent solutions are now required to assist producers and customers in navigating this new environment as a result of these changes. ChatGPT, a sizable language model trained by OpenAI, is one of the instruments that is quickly altering the automotive industry.
Modern natural language processing (NLP) tools like ChatGPT can comprehend text-based questions and produce responses that resemble those of humans. In the automobile sector, technology is being utilized to improve manufacturing procedures, boost customer service, and even help with new car design.
By enhancing customer service, ChatGPT is transforming the automobile sector. Car manufacturers are using ChatGPT to build chatbots that can assist customers in quickly and effectively finding the information they require. For instance, a consumer can query the chatbot about a specific vehicle's fuel efficiency, and the chatbot will respond with precise information. In addition to saving the customer time, this lightens the workload of the sales and BDC staff.
The automotive sector is also using ChatGPT to enhance the manufacturing process. Manufacturers are utilizing the technology to develop digital assistants that can aid assembly-line employees. These helpers can offer detailed directions for assembling various parts, lowering the possibility of mistakes and increasing productivity. Additionally, ChatGPT can be utilized to assist staff members in resolving issues on the assembly line, minimizing downtime and enhancing overall productivity.
Designing new cars is another area where ChatGPT is making a big difference. The technology is being used by automakers to examine consumer feedback and come up with fresh concepts for functionality and aesthetics. Large amounts of data, including customer reviews and feedback, can be processed using ChatGPT to produce insights that can be applied to new vehicle design and functionality.
By increasing customer service, the manufacturing process, and new vehicle design, ChatGPT is revolutionizing the automotive sector. And as this technology advances, we may anticipate seeing even bigger developments in the automotive sector, such as the creation of more sophisticated self-driving cars and other cutting-edge features.
With the help of ChatGPT, SimpSocial has developed some of the coolest advancements in the automotive sector.  The first of many planned A.I. products that will change the game for dealerships and provide them the tools they need to succeed in today's market is Smart A.I. and Smart Reply.
Smart AI.
Smart, a creative A.I. assistant with extensive industry expertise, is effortlessly integrated into the SimpSocial CRM. As technology develops, Smart will be able to independently converse with clients to qualify leads, book meetings, save discounts, and do even more:
The Smart can rapidly and accurately interpret and answer client inquiries thanks to its sophisticated natural language processing capabilities, which help speed up response times and increase customer satisfaction. It can grow more adept at comprehending client wants and preferences as a result of its capacity to learn and adapt over time, enabling more individualized interactions. The Smart is a useful tool for managing customer assistance during busy times because it can handle a lot of consumer inquiries at once. Overall, integrating Smart into SimpSocial's CRM can assist dealerships in providing quicker, more personalized, and effective customer care while saving time and money.
Clever Response
Your team may now instantly sound like a "Smart " with only one click. The interactions platform at SimpSocial has Smart Reply right in. It transforms the messages sent by your team members into appropriate responses. Additionally, you can merely click the button and observe the "Magic" as Smart Reply creates a reply to your customer's most recent query or statement.
In conclusion, ChatGPT is a useful tool for car dealerships aiming to increase lead production and client interaction. ChatGPT can assist dealerships in managing more leads, responding to more queries, and giving customers a better overall experience by automating the customer service process. With the help of artificial intelligence, dealerships can interact with customers in a more efficient and personalized way, increasing both sales and customer happiness.
Facebook: Promote your dealership consistently, even during periods of strong sales.
This year, auto dealers are making records in sales and service revenue. According to Bob Lanham, the head of automotive retail at Facebook, Instagram, Messenger, and WhatsApp, dealers should be riding out this perfect serviceability by doubling down on brand equity despite issues with vehicle inventory brought on by the lack of semiconductor chips. Lanham just participated in a Facebook Live event with SimpSocial. "Spend money when you have it, so that when you do have more inventory, your dealership should be top of mind," Lanham advised. Market share equals brand equity, which is what that is. When the sun is out, it is the ideal time to fix your roof. Don't wait until it starts to rain. Additionally, there has never been a better moment to understand the effects of marketing, media, and Facebook advertising for dealers on your business. Today's actions have an impact on the future. He advised you to increase your visibility right away. "The automobile isn't the star anymore. "The star is now the consumer experience," according to Lanham.  Be mindful of the client experience. Make sure your reputation is as solid as it can be both online and offline by figuring out your brand, your value proposition, and your brand. Online reputation management and survey and review technology will help dealers look better online and outperform their rivals. Through its online reputation management technologies and solutions, SimpSocial assists dealers in receiving nine times more favorable evaluations. To increase their brand equity, businesses should focus on Facebook advertising and social media marketing. Lanham advises emphasizing your excellent customer service, your dealership's involvement in numerous charitable and community endeavors, and any special discounts you offer to individuals like first responders and veterans. Dealers have long served as pillars in their neighborhoods, especially when a family name appears on the building. "  In my opinion, COVID has really revitalized communities and taken on a larger role. Consider your company as a whole. It's a fresh perspective on the situation. Currently, Lanham argued, brand advertising is more significant than vehicle advertising. "We have seen some businesses get 94% more conversions by doing brand advertising," the man stated. "Explain to your clients why they ought to click." Develop trust. Prioritize the experience. Be unconcerned about the car. Working with a partner like SimpSocial, which oversees social media marketing for hundreds of dealerships, is the ideal option for your business. To work with that dependable and skilled partner, you must also have someone in your store who is informed about social media marketing and your brand. Want to increase the amount of money available for your dealership's social media marketing and other digital marketing initiatives without increasing your spending? Examine your vendors carefully to see if you're using the same services again or whether you're getting the outcomes and return on investment you want. The free cost savings analysis from SimpSocial is an excellent place to start. We'll act as an unbiased consultant, examine your vendors, and look for areas where you may save costs. Facebook has made some big changes, one of which is that it no longer distributes automatic inventory category listings on Facebook Marketplace. Dealers won't be able to mass post their used inventory to Facebook Marketplace any more. On Sept. 13, 2021, this modification became effective. According to Lanham, dealers can no longer use Facebook's listing service; they must now manually list their autos. This might be a time-consuming operation, depending on how many cars you have on your lot. Dealers may now advertise their inventory to interested car buyers on their Google My Business profiles, thanks to a partnership between Google and SimpSocial. Directly on Google, those looking for a certain dealer by name will be able to see vehicle availability, pricing, and other details about the available new and used cars for sale. To increase interest in the vehicles that are for sale, dealers can also display their inventory on YouTube, the second-largest search engine. Thanks to technology from SimpSocial, every vehicle in a dealer's inventory will have a video automatically made and put on the dealer's YouTube channel. The inventory's make, model, year, description, and hashtags have been carefully chosen to produce the best search results on YouTube, Google, and the Internet. Dealers must thoroughly understand media and consumer behavior, according to Lanham. Make sure the customer experience is top of mind and keep track of your advertising and marketing expenses.
Digital Automotive Marketing
To succeed in the online world, your car dealership will increasingly rely on digital marketing. A strong automotive digital marketing plan will help you stay ahead of the competition as customers make judgments about where to shop for cars through online searches. Here are some of the best recommendations we have for giving your dealership the upper hand. Improve your SEO tactics. When developing your digital marketing strategy, keep in mind that the majority of customers will find your company through search engine results. As a result, having a solid, multifaceted SEO approach will increase the visibility of your dealership to potential customers. There are various methods for doing this. For instance, since Google is the most popular search engine, it is beneficial to claim your Google My Business profile and include the relevant details that your consumers require. It will improve your organic SEO, particularly if clients conduct searches connected to your neighborhood of operation. Make your website appealing and mobile-friendly. A mobile-optimized website is essential for automobile digital marketing since it is possible that Google will index the mobile version of your website above the desktop one in search results. At the same time, it acknowledges the fact that the majority of people use their cell phones to swiftly find information. Your website should be mobile-friendly to help potential leads find the information or cars they need. interact with clients on social media These days, social media search results for your company are also quite important. People shopping for automobiles will notice that your company is prepared to assist them in making an informed decision if you take the time to cultivate your social media presence through effective involvement. You'll need to spend a lot of time on social media or work with professionals like SimpSocial to handle your automotive digital marketing. Social media participation also creates a consumer base that will be eager to support your company. Whether they are going through the sales or service process, they will regard your dealership as a reliable partner. They will be delighted to recommend your company to others and offer you suggestions for improvement. It motivates clients to collaborate with you to fulfill their automobile needs. One of the best locations to interact with your consumers is on Facebook. These ten facts will assist you in marketing your dealership. Additionally, receiving immediate feedback—both positive and negative—can help your company succeed. The next piece of advice addresses this. Manage your online reputation well. Negative reviews are frequently seen when dealing with feedback, whether it be on social media or review websites online. The way people perceive your company will depend on what they see. It matters how you respond to those reviews to influence how positively people regard your dealership. Online reputation management for automotive businesses entails responding to unfavorable comments in an open, respectful, and professional manner. Most consumers will be sensible enough to appreciate that a company contacted them about their complaint, even if the criticism is obviously untrue. Even the most critical reviewer can become a fan with an open discussion of their issues and a genuine desire to find a solution. There are easy search-focused tactics that can boost your online presence and your automotive digital marketing. The following 5 steps will help you improve your company's online reputation using Google My Business. These are only a few of the pieces of advice we may give regarding automotive digital marketing. Need more? Request a free Intel report today to receive a custom analysis of your company's online presence along with practical advice on how to address our findings. Get yours right now, visit SimpSocial.com
Expert Lead Conversion Tips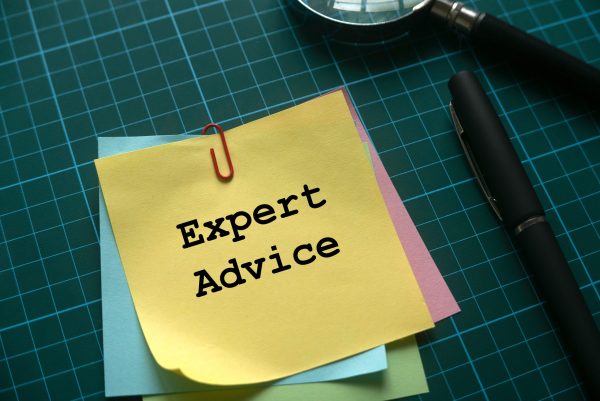 Most buyers want to buy cars online—until they don't. They then want to contact, text, or visit a dealership employee who can answer their questions, be transparent, and deliver an excellent experience.
With so much technology, it should be easy to provide, right? Not exactly.
According to SimpSocial Annual Automotive Customer Experience Trends Study, 20% of pre-ordered car buyers reported the dealer didn't tell them of their order status. 31 percent reported a dealership didn't provide relevant vehicle purchasing information. up from 6% last year.
Why is customer experience lacking with so much technology?
Store communication holes must be identified. Apply your automotive training and use technology to work smarter, not harder. Use technology to convert and nurture more qualified leads. Use technology to maximize employee resources, regardless of size.
Offer a customized, engaging online experience. AI can answer consumers' questions 24/7 and pass lower funnel customers to your employees when they're ready to buy.
Lost Salesmanship
Not leads. Human beings. Knowing that someone wants to trade in, acquire, or lease a vehicle can help your staff value each possibility.
Differentiate your dealership's "why buy" constantly. Because your opponent is across the street, your "why buy" brand is vital. Does your warranty beat your competitor's? Free first oil change? Your dealership's unique offerings should be marketed so customers know what they're getting from you.
Use Tech
Automated answers, follow-ups, AI chat, and videos help convert customers.
A skilled team's automated and optimized email responses and follow-up keep you on top of every lead and reassure customers. Your dealership will receive calls 24/7. By using AI chat technology to answer leads, customers may schedule servicing appointments or test drives. You want to advance customers without stalling.
An optimum response to a car inquiry will contain all available options from your dealer group. The buyer wants to know the vehicle's pricing, trade-in value, and characteristics. Giving them as much information as possible lets them make an informed choice. To avoid dissatisfaction, they go to a competitor.
Follow-up Is Crucial
Automatic lead follow-up keeps your staff from forgetting about that customer who inquired about a vehicle months ago. They may still want a car, and if so, they can ask your team member to sell them one. Your sales team can prioritize hot leads by following up with prospective car buyers for six months.
Customers need prompt responses. 57% of car buyers say the dealer answered within an hour, up from 52% in the previous poll. According to our trends investigation, those responses include much less useful information than before. 80% received the vehicle price, compared to 52% in the current study. The former survey found 45% received offers and incentives, but the subsequent study found 26%.
Dealers should provide clients with vehicle pricing, lease, and loan choices, and offers and incentives.
Many customers reported no answer.
Compared to the previous study, two to three times more vehicle buyers and service customers report the dealership never responded to their request. Not good. You don't want customers to go to your competitors because you didn't answer their questions or provide the information they requested.
Intelligent websites and Facebook chat messaging can also engage clients. The AI handles client questions 24/7, keeping your business open. Provide an avenue for AI-friendly questions like business hours, location, booking services, and test drive appointments.
Use Video
A personalized video after an inquiry, vehicle sale, or service request is the greatest way to show customers how much you care. Why not use video to communicate with customers, as most people do with friends and family?
Showing the customer the worn brake rotors, leaking oil tank, or torn timing belt on camera clearly demonstrates why the part needs to be serviced. After buying a new car, explain how to use a certain function by video to answer queries without pushing them to come in.
SimpSocial Annual Automotive Customer Experience Trends Study offers more advice. Learn why 5,000 consumers chose a dealership, how vehicle inventory shortages affected them, and what influenced their auto purchase or maintenance decisions. 
Why Success with Automotive Social Media Lead Generation Requires Constant Facebook Lead Follow-Up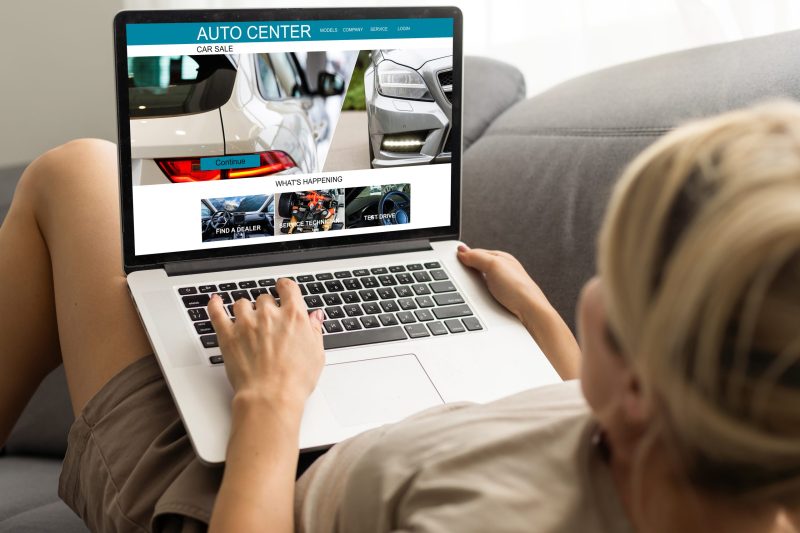 Over the past eight years, we've been keeping track of some fascinating data. Data shows that customers who click on ads on Facebook and Instagram take longer to convert than those who click on ads from other sources. Dealerships around the nation are now able to follow up with leads indefinitely thanks to our text message follow-up technology. It streamlines the follow-up procedure and gives dealerships the ability to follow up for longer periods of time than ever before, thanks to automation and artificial intelligence.
Let's examine some real data from a client of ours. The ROI data for one of our clients, who in October 2021 spent $5,221 on Facebook ads, is shown below. They sold 26 automobiles for an average of $201 each. very low compared to industry norms.
A breakdown of when those cars were sold is shown in the following graph. In the first 30 days of running the advertising, they sold 6 cars. All the way up until February 2023, sales from those leads included 2 vehicles in the first month, 7 in the second, and 6 in the third.
1. Facebook Leads Could Be Less Devoted
In comparison to leads from other sources, those who fill out a lead form on Facebook can be less motivated to make a purchase. They can be just browsing or at the beginning of their research process. This indicates that pursuing Facebook leads necessitates a different strategy than pursuing leads from other sources.
2. Extended Follow-Up Times Are Required
According to the statistics we have gathered, Facebook leads convert more slowly than leads from other sources. They probably need more time to decide because they are still in the research stage. You can remain top-of-mind and add value throughout their research process by persistently following up with leads. To guarantee that you follow up with leads consistently over time, you may automate this process using our text message follow-up system.
3. Relationship building is essential
Always following up on leads is not just about closing a deal; it's also about establishing a rapport with possible clients. You can build trust and portray your dealership as a valuable resource by offering value and being supportive throughout their research process. Future purchases and even customer recommendations may result from this.
The automotive industry is well known for focusing on instant conversions because of how time-consuming the typical CRM procedure is. In most situations, leads in the auto industry are followed up on for a week. The graphic below enlarges to show all of this client's Facebook advertising. As you can see, there is a very little cost per car sold; all it needs is persistence and a lot of follow-ups. From their $5200 in Facebook ad spend, this client's pipeline is so full that it typically generates 20 to 30 additional auto deals every month.
In conclusion, success in automobile social media lead generation depends on persistently pursuing Facebook leads. You can speed up the follow-up procedure and guarantee that you're following up with leads consistently throughout time by using a text message follow-up solution. By doing this, you can establish connections with potential clients and increase your dealership's sales.
Five methods to increase staff empowerment and enhance customer experience.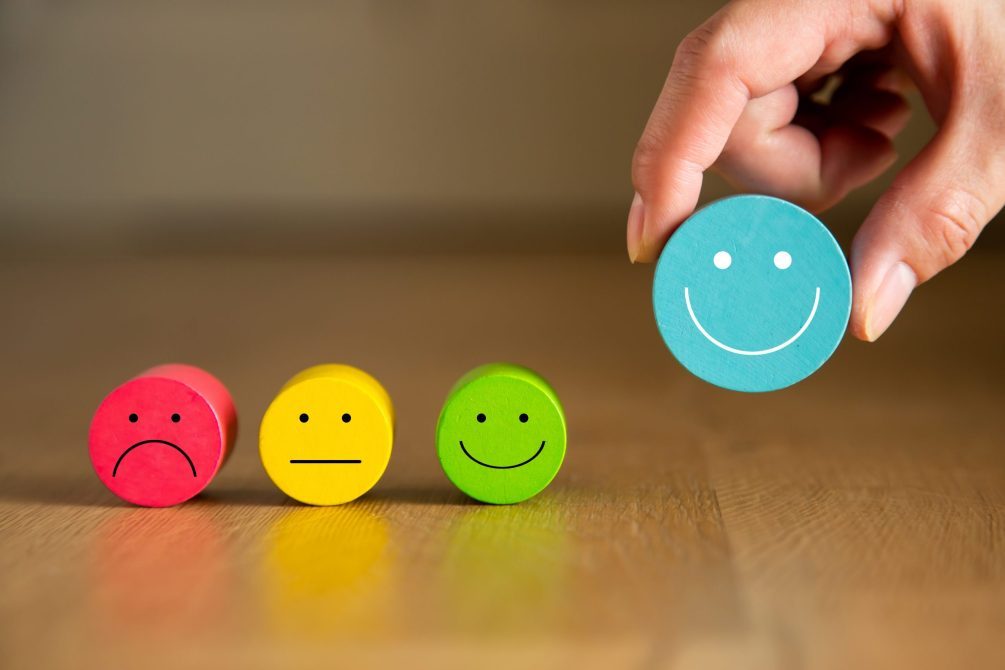 Dealership executives all over the world are wracking their brains with the thought, "I know I need to improve the customer experience. How in the world do I do it now? Fortunately for them, changing the customer experience requires a team effort. On the contrary, excellent client experiences come from company-wide efforts. The implications of not involving your staff may be very serious. Employee reluctance to cultural change is "the biggest obstacle for improving CX," according to Forbes Insights research. To increase their chances of success, CX transformation leaders at automobile dealerships need to engage every employee. Traditionally, only front-line employees have a laser-like concentration on clients and metrics related to client satisfaction. But with customer-centric businesses, every employee—from those handling customer relations to those working behind the scenes—has the consumer as their first concern. What does the term "empower" mean? One of those unclear words that require explanation is "empower." According to SimpSocial,  empowered employees are those who: Recognize the overall picture and the path to getting there can decide using their judgment and corporate policies own up to their part in enhancing CX Here are five ways CX transformation leaders may enable every employee to alter the car retail customer experience for the digital era. Set an example. Contrary to conventional wisdom, frontline personnel do not lead customer experience. Like any change management initiatives, transforming the customer experience begins in the boardroom with corporate executives. Executives and managers at the C-level must "walk the talk" by exemplifying desired behaviors or influencing behavior change through their own actions. The executive vice president of Binary Auto Solutions, David Adcock, has said that leaders are "role models, cultural ambassadors." Leaders of customer experience transformations must genuinely uphold the principles they espouse and put them into action. Therefore, managers should operate in a way that prioritizes the needs of their customers when customer-centricity is a primary business objective, such as speaking about customer satisfaction rather than sales income. Employees are affected by cultural values. Employees are more likely to imitate their boss' behavior than hypothetical activities prescribed by someone who doesn't live their values. Give them a concrete, enticing CX vision. What exactly do you mean when you say "good customer experience"? Quick client service? If so, how soon? delivering a welcoming service? What does "friendly" actually mean? The fact is that different people define what a positive customer experience is. And that also applies to your staff. Because of this, the foundation of any successful customer experience transformation is a clear vision that everyone participating in the project can understand. In a blog article about the subject, we clarified what we mean by "CX vision": "A dealership's aspirations for its impact on its customers are outlined in a statement called a customer experience vision." It provides direction to the entire organization on how to connect with consumers and how to make wise decisions that are in line with a greater purpose. A vision can inspire employees to reach their goals while also directing them all in the same direction. The development of an aspirational vision that gives workers a sense of purpose should be a priority for leaders. Clearly define certain behaviors and actions A clear vision is important, but it only reveals the end point and not how to get there. As a result, it's crucial to provide personnel with precise instructions on how to reach this overarching objective. Jennifer MacIntosh, vice president of customer success at Coveo, describes how CX transformation executives should explicitly inform staff members of the actions and conduct they should exhibit while performing their daily duties. These decisions and behaviors ought to be supported by positive consumer experiences in the past. Every employee has a role to play in influencing the experience of your present and potential consumers. Therefore, leaders must specify for every one particular, pertinent actions and behaviors that are in line with the CX they want to develop. For instance, you may instruct a customer service representative to contact all new clients within a certain period of time. Alternatively, you may assign an IT worker to gather user information from your e-commerce website so you can comprehend online user behavior better. Spend money on education and training. A significant systemic change is needed to convert a dealership from a traditional business model to a new customer-centric one. To put more emphasis on the needs of the consumer, employees must alter their behavior. They must acquire new skills and expertise, such as how to use new processes and technologies. They will require a lot of support along the way because people are resistant to change. An integral component of a CX transformation plan is employee training. To reinforce the company's CX vision and principles and to maintain employees' skills current with what is needed to fulfill customers' constantly changing needs, leaders should provide regular and pertinent training to all staff members. Giving your staff the resources they require to make decisions on their own that are beneficial to the customer and the business is the goal. There are numerous training models and methods available. One illustration is behavior modeling training (BMT). It entails performing, practicing, and getting feedback. instead of using theory, uses actual situations and deeds. According to research, BMT enables workers to improve their job-related skills and behavior. Their duties are significantly easier with the correct digital aid. Your staff are working too hard. Never before have they been required to manage such enormous amounts of data or work at such a rapid clip to achieve short deadlines while maintaining a cheerful demeanor. In fact, staff members are unable to keep up with client inquiries, which causes customers to go elsewhere and demoralizes staff members. We're fortunate to be in an era where technology is advanced enough to reduce some of the needless stress on our workers. Many of the time-consuming tasks that we often pay people to complete can be automated by digital technology, freeing them up to spend more time building meaningful personal relationships with clients. According to a Harvard Business Review article, emotionally attached clients are more valuable than joyful ones, more devoted, and more likely to make further purchases from you. Though not all digital technology is created equal. CX executives must use digital solutions that address their employees' demands in order to empower rather than constrain their workforce. For instance, at SimpSocial, we created a customer experience platform for automobile marketers who are having trouble attracting and retaining today's customers. Give your staff the tools they need to drive CX The CX initiatives at your dealership will move forward thanks to the efforts of the staff. They are in the ideal position to engage with, comprehend, and offer feedback to your clients so you can continuously enhance their experience. However, you can't just tell staff to put customers first and hope for the best. It is the responsibility of managers to explain to their staff what good CX entails, provide them with useful tips for improving CX, and grant them access to the resources that make providing excellent CX much simpler.
Will AI eventually supplant automotive salespeople?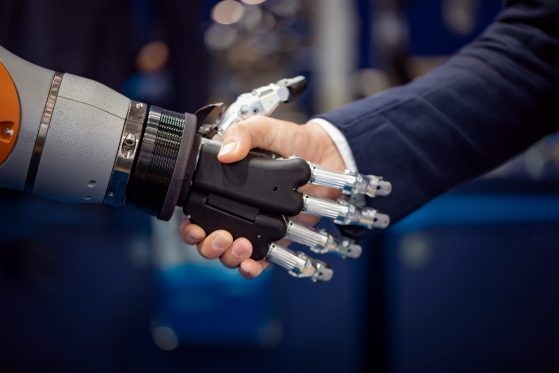 As a software developer with a passion for technology and a solid grasp of artificial intelligence, I've seen firsthand the amazing possibilities of technological advancements. Having worked in the auto industry, I am aware of the emotional nature of the car-buying process. It's about establishing relationships and offering outstanding customer service that cannot be matched by machines. We have all followed Carvana's ascent and decline. They lost money while selling autos. They could only sell cars by selling them for less than they were worth and using their own bank to approve dubious transactions. I don't believe the method of selling cars without showing any emotion is now profitable. Maybe one day when we're all driving Tesla egg cars, but for now, emotion is a necessary component of the process. Having said that, those in the sales industry who embrace technology will have a distinct advantage over those who do not. They can interact with more customers, learn faster, and be more effective thanks to AI. Salespeople may concentrate on developing relationships with customers and provide a tailored experience that resonates emotionally by letting AI handle activities that can be automated. I know that artificial intelligence can never take the place of the emotional connection that is necessary for a successful sale as someone who has worked in both the car sector and software development. However, it can improve the sales process, allowing salespeople to operate more quickly and intelligently. Additionally, it will exclude those who are transactional and lack an emotional connection with their clients. The process of developing software is similar. While some software is created transactionally, some software is created with emotion. Developers who delegate transactional busy labor to AI will be able to direct their emotions toward the more important aspects of the software's function. This holds true across all businesses, not just the software and automotive sectors. Those who adapt will succeed as technology continues to develop and become increasingly incorporated into our daily lives, while those who do not risk falling behind. It is up to each person to choose how they will handle this new era of invention and technology. Although AI has the ability to completely transform the auto business, it can never fully replace the human connection that is necessary for a successful sale. The salespeople who embrace technology will prosper, while those who don't may find it difficult to keep up. My own experience has shown me that success in every industry, including the automobile sector, depends on the ability to adapt to change. SimpSocial is committed to empowering people through technology and artificial intelligence.
The Automotive Industry's ChatGPT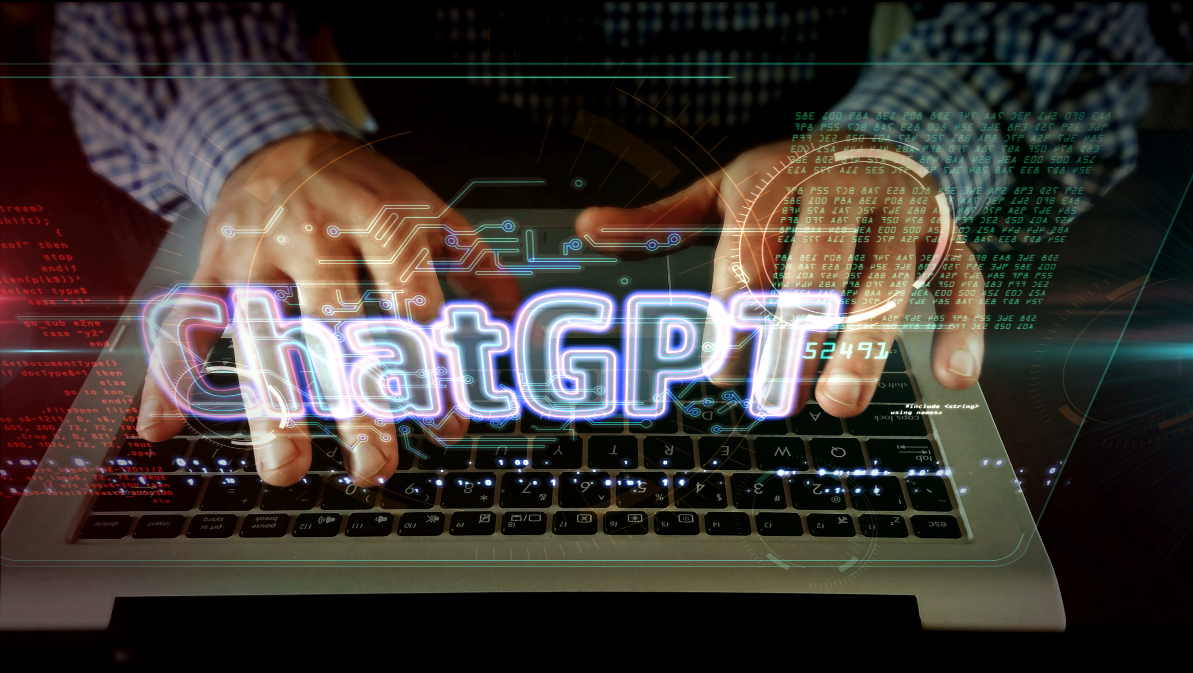 The Automotive Industry's ChatGPT
With the advent of cutting-edge safety features like self-driving cars, electric automobiles, and other new technology, the automotive industry has undergone considerable changes recently. More sophisticated and intelligent solutions are now required to assist producers and customers in navigating this new environment as a result of these changes. ChatGPT, a sizable language model trained by OpenAI, is one of the instruments that is quickly altering the automotive industry. Modern natural language processing (NLP) tools like ChatGPT can comprehend text-based questions and produce responses that resemble those of humans. In the automobile sector, technology is being utilized to better manufacturing procedures, boost customer service, and even help with new car designs. By enhancing customer service, ChatGPT is transforming the automobile sector. Car manufacturers are using ChatGPT to build chatbots that can assist customers in quickly and effectively finding the information they require. For instance, a consumer can query the chatbot about a specific vehicle's fuel efficiency, and the chatbot will respond with precise information. In addition to saving the customer time, this lightens the workload of the sales and BDC staff. The automotive sector is also using ChatGPT to enhance the manufacturing process. Manufacturers are utilizing the technology to develop digital assistants that can aid assembly-line employees. These helpers can offer detailed directions for assembling various parts, lowering the possibility of mistakes and increasing productivity. Additionally, ChatGPT can be utilized to assist staff members in resolving issues on the assembly line, minimizing downtime, and enhancing overall productivity. Designing new cars is another area where ChatGPT is making a big difference. The technology is being used by automakers to examine consumer feedback and come up with fresh concepts for functionality and aesthetics. Large amounts of data, including customer reviews and feedback, can be processed using ChatGPT to produce insights that can be applied to new vehicle design and functionality. By increasing customer service, the manufacturing process, and new vehicle design, ChatGPT is revolutionizing the automotive sector. And as this technology advances, we may anticipate seeing even bigger developments in the automotive sector, such as the creation of more sophisticated self-driving cars and other cutting-edge features. Genius A.I. Genius is a generative A.I. assistant with extensive industry expertise that is completely integrated into the SimpSocial CRM. As technology develops, Genius will be able to independently converse with clients to qualify leads, book meetings, save discounts, and do even more: Genius can rapidly and accurately interpret and answer client inquiries thanks to its sophisticated natural language processing capabilities, which help to speed up response times and increase customer satisfaction. It can grow more adept at comprehending client wants and preferences as a result of its capacity to learn and adapt over time, enabling more individualized interactions. A genius is a useful tool for managing customer assistance during busy times because it can handle a lot of consumer inquiries at once. Overall, integrating Genius into SimpSocial CRM can assist dealerships in providing quicker, more individualized, and effective customer care while saving time and money. Clever Response And with just one click, your team may suddenly sound like a "Genius." The interactions platform at SimpSocial has Genius Reply right in. It transforms the messages sent by your team members into appropriate responses. Additionally, you may just click the button to wait while Genius Reply creates a response to your customer's most recent query or statement. In conclusion, ChatGPT is a useful tool for car dealerships aiming to increase lead production and client interaction. ChatGPT can assist dealerships in managing more leads, responding to more queries, and giving customers a better overall experience by automating the customer service process. With the help of artificial intelligence, dealerships can interact with customers in a more efficient and personalized way, increasing both sales and customer happiness.
The Fire Gets Fueled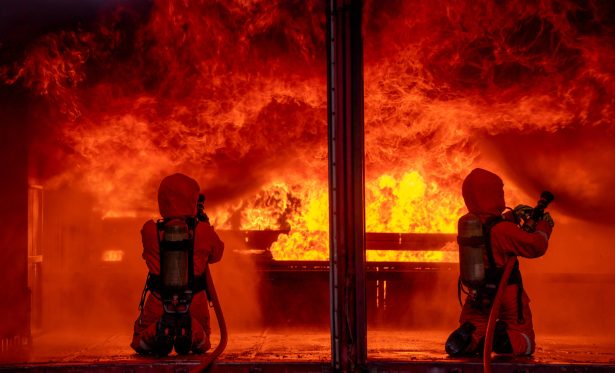 When it comes to advertising on Meta, many automobile dealers are feeling left out in the cold as 2022 draws to a close. (Facebook). Let's look at the causes for this.
Special Ad Audiences were established by Meta in 2019 to go along with the Special Ads Category's new name. The Lookalike Audiences were replaced by the Special Ad Audience because they could no longer be used in the new category. Lookalike audiences were and are still a very effective strategy for broadening audiences and extending the reach of advertising to the right demographics. These audiences had the freedom to create, which is one more advantage.
Automotive dealers discovered that they were included in the new Special Ad Category in the fall of 2019 and were no longer able to target by zip code, age, or gender. They also had limited core targeting options and lost access to audiences that looked like them. The Special Ad Audiences were swiftly introduced by Meta as a fresh approach for the recently demoted industries. It enabled all of the advantages of a lookalike audience, including $O in creation costs. Everything appeared to be going according to plan until Meta stated in June 2022 that the Special Ads Audience would be sunsetting over the following few months as part of their agreement with the US Department of Housing and Urban Development (HUD).
The Automotive industry was once again left out in the cold by Meta's decision. Since they can no longer create meaningful prospecting audiences, dealers must now rely mostly on regional targeting. As a result, dealers have prepared to change their approaches and have already begun to rely on their CM and DMS data to support their campaigns for the purchase and maintenance of new vehicles. This has effectively put an end to all of their targeted prospecting operations. Since consumers are more loyal to incentives and OEMs than to dealerships, these campaigns play a critical role in the total buying cycle in the car business.
SimpSocial has consistently sought out the greatest solutions for our clients and is constantly searching for those market-leading solutions and alliances. We assist you in defining and delivering your advertising and incentives to your audience using our
SimpSocial
system. The ideal and confidential audience is determined by our dealers. Our dealers have access to third-party data through the
SimpSocial
solution, which effectively creates an audience that is specifically targeted by the dealer's social advertisements. Using either consumer or car registration data to generate audiences, our specialized audience-building tools enable us to create a wholly unique audience.
Brand, ownership type, make, model, and year are a few examples of alternatives for registration data that can be used to create the optimal audience. Custom audiences are created using consumer data and are based on a variety of demographic factors, including geography, interest, career, and many others. Your digital advertising will perform much better if you create
SimpSocial
unique audiences and pair them with a targeted messages.
In the end, SimpSocial has developed a solution for dealers that enables them to prospect and grow their audiences without having to rely on digital audiences of everyone in a 15-mile radius who can click an ad. You can send the appropriate message to the appropriate person at the appropriate moment with
SimpSocial
. You can be sure that
SimpSocial
will help you re-capture your precious local audiences by adding some fuel to your fire, or in this case, digital viewers.
The Benefits of Texting to Reach Millennial Customers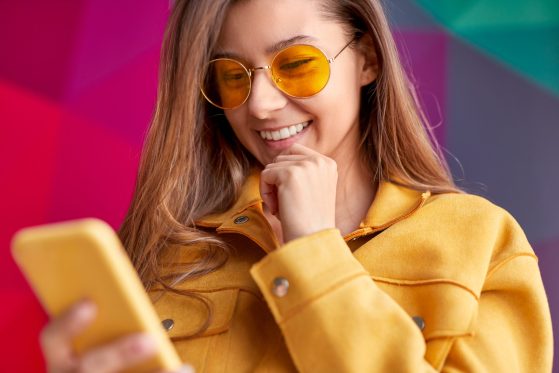 For your dealership to increase sales and expand, you must establish connections with potential clients. Text messaging, which is increasingly replacing voice calls as millennials' favorite means of contact, is one way to do this. According to studies, 90% of millennials prefer text messaging as their primary form of communication.
Text messaging allows dealerships to communicate with millennial customers in a way that is convenient and confidential. Dealerships can tremendously benefit from adopting text messaging into their communication methods. Customers can communicate with businesses via text without feeling compelled to buy something, which boosts the likelihood of trust and long-lasting partnerships.
Additionally, text messaging makes it simple for dealerships to monitor consumer interactions, making it simpler to follow up on leads and monitor the status of purchases. Since purchasing a vehicle may be a lengthy and complicated process, this is especially helpful for dealerships.
When it comes to testing drives and other activities that must be completed quickly, text messaging also makes organizing appointments quick and simple. The amount of missed appointments can be decreased by using text messages by dealerships to remind consumers of impending appointments and confirm their availability.
Texting can also be used to send tailored offers and promotions to prospective clients, which can increase sales and customer loyalty. Dealerships can collect consumer feedback via text messaging and enhance their general customer service.
In summary, text messaging is a useful tool for dealerships to engage with younger clients and increase sales. You may improve engagement, create trust and enduring relationships, and get results by using SMS in your marketing plan.
The Power of KPI Tracking and Conversion Optimization for Automotive Social Advertising to Increase ROI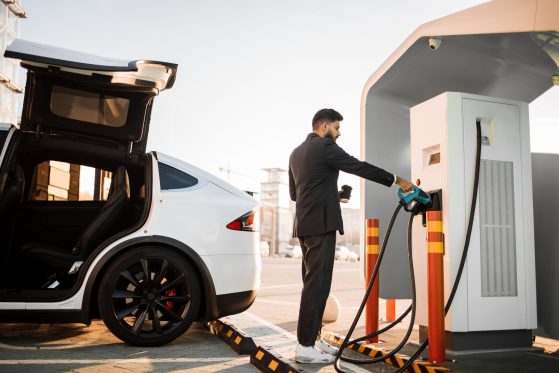 For many years, SimpSocial has been operating nationwide lead-generation campaigns for auto dealers. Instead of website clicks that have a low lead conversion rate, lead generation advertising allows us to generate leads straight from Facebook and Instagram. We have spent tens of millions and created hundreds of thousands of leads at an average cost of $5 per lead.
We collaborate closely with the development team at META to teach their algorithms conversion optimization in order to further enhance our lead-generation efforts. Before, lead conversion was the sole factor that could be used to optimize ads. This implied that META's algorithms would modify the advertising to target more people with bad credit if a client clicked on an ad and submitted a lead. Unfortunately, this led to a significant concentration of clients who lacked the credit necessary to buy a car.
We can now, however, optimize ads based on high-quality clients because we concentrated on training the algorithm on sold units rather than merely leads. As a result, Facebook and Instagram ads now bring in far higher-quality customers. We are able to assist our clients in attracting the correct kind of customers and prevent them from squandering their advertising budget on low-quality leads by concentrating on clients who not only submit a lead but also arrange an appointment, show up for the appointment, and purchase a vehicle.
SimpSocial also monitors four KPIs that have improved our ability to convert these leads. These include cost per visit, cost per show, cost per lead, and cost per sale. By monitoring these KPIs, we can determine where the lead generation process needs to be improved and make the necessary adjustments.
One of the best kinds of advertising for auto dealers is automotive social media marketing. With billions of individuals actively using social media sites like Facebook and Instagram, these platforms have enormous audiences. This implies that auto dealers, irrespective of their size or budget, have the ability to reach a wide audience with their advertisements. Furthermore, social media networks offer advanced targeting options that let businesses target ads toward particular demographics, hobbies, and behaviors. This increases the likelihood of conversion by ensuring that the proper people see the adverts.
We've been able to improve META's conversion algorithms through our ongoing cooperation with their team so that they put more of an emphasis on producing high-quality leads that lead to auto sales. We have produced hundreds of thousands of leads for our automotive clients nationally over the past seven years, with an average lead cost of $5. Cost Per Lead, Cost Per Appointment, Cost Per Show, and Cost Per Sold are the four key performance indicators (KPIs) that we monitor in order to continuously improve our lead generation process and assist our clients in achieving their business objectives. Social media advertising is a very cost-effective choice for auto dealers trying to maximize their return on investment, as we've observed an average cost per car sold of $250.
LEAD GENERATION AD CAMPAIGNS ON FACEBOOK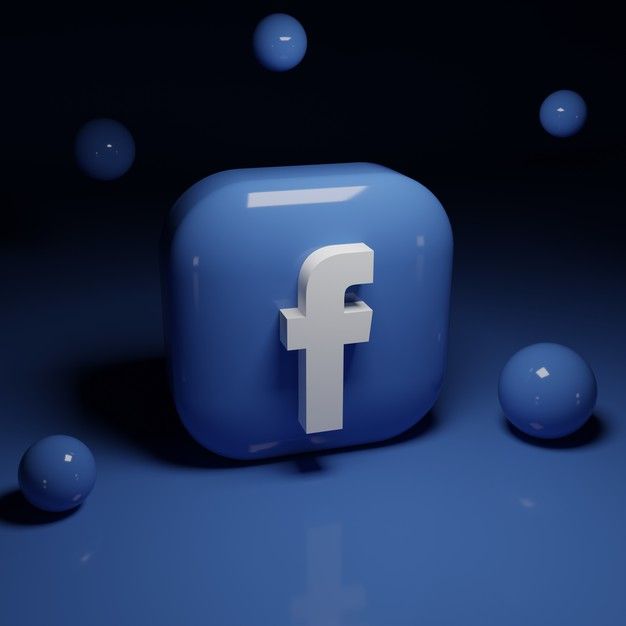 Facebook's Lead Ads are the quickest and most cost-effective way to convert a click into a lead on Facebook, and the internet in general. They enable visitors to express interest in your offer by filling out a form on Facebook. Because the forms are pre-populated with the user's Facebook information, it's the quickest way for individuals to respond to advertising and advertisers to acquire leads. You can capture a lead in Facebook in a matter of seconds. This is a match made in heaven for digital advertisers, especially when you consider the huge quantity of data Facebook allows you to use when developing your advertising. The method of generating Facebook leads is depicted in the diagram below. How to Generate Leads on Facebook The only issue is that there is no simple way to get these leads into your CRM. There are several CRM connectors, but none in the automotive area that I'm aware of. You must manually download and import a CSV from your Facebook page into your CRM. Due of Facebook's inadequate notifications when a new lead is received, you're obliged to check for new leads on a regular basis. As you might guess, this is a time-consuming and unpleasant operation, and if you don't answer quickly enough, you will lose consumers. SIMPSOCIAL'S RECOMMENDATION: Our clients, and auto dealers in general, are drastically increasing their Facebook ad spends, and we were compelled to find a solution out of necessity. We liked the advertising, but the time it takes to handle the leads is making us work more harder than we should for such a simple task. So, we recently began experimenting with Facebook's Graph API to see if we could find a solution to the dilemma described above. I've never been one to take the long way around! The more procedures you can automate and codify, the more efficient you will become, and the more time you will save, and we all know that TIME = MONEY. Today, I am pleased to inform that we now have access to that solution for ourselves and our clients. Not having to manually retrieve leads and sort through which ones you've already downloaded and which ones you haven't will save you a lot of time. Because they received a prompt answer, more automobiles will be sold to satisfied consumers! You can sign up for a Lead Event for your Facebook page using our Text Marketing platform. Once you've successfully subscribed your page to SIMPSOCIAL's texting platform, we'll start receiving notifications whenever a new lead is added to a Facebook lead form you've created. From a Facebook Lead Generation Ad, a text message and a lead were produced. After the lead is uploaded to SIMPSOCIAL from Facebook, We can then enroll them to our Automation feature letting them know we got their information and include all of the standard opt-out disclaimers. You may also program the SIMPSOCIAL Automation to ask a series of questions after the lead is received. Now that the lead is in our system, your sales team can continue texting the customer from the SIMPSOCIAL App and push the lead into your CRM when they're ready, or if you've enabled Auto Push, the lead will be sent to your CRM immediately as soon as we receive it from Facebook.
ARE THERE ANY MORE OF THESE LOW-FUNNEL IN-MARKET SHOPPERS OUT THERE?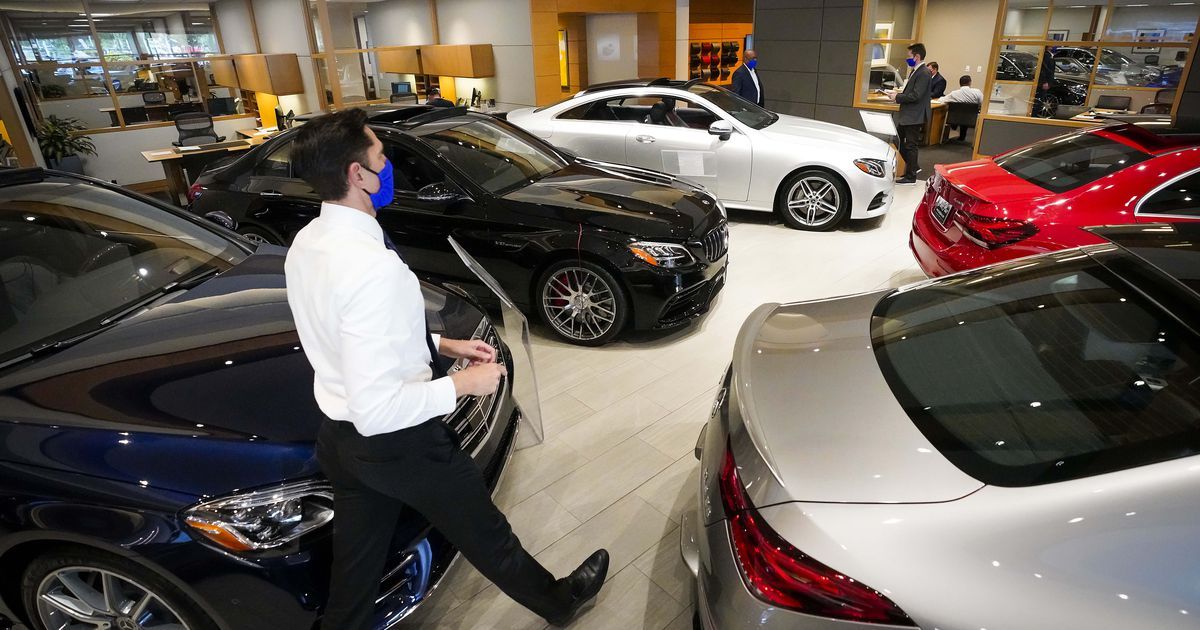 Consider this: Have prices for low-funnel in-market shoppers grown as conversions have declined in recent years? For the merchants who got in early, AdWords was like a gold mine. This isn't the case anymore. The sales are becoming increasingly difficult to come by. To acquire conversions, you must price vehicles far back on the invoice. Your website's form completion rates have decreased. What do you believe is causing this? Allow me to assist you. Look up supply and demand on the internet. TrueCar, AutoTrader, Cars(.)com, and a slew of other companies all vying for your attention. OEMs are requiring dealers to purchase a set number of impressions, and many dealers are doing it on their own. The market is completely saturated. If this were a real estate market, it would be referred to as a MAJOR sellers' market. These giant corporations are hitting grand slams, while dealers are becoming increasingly squeezed. Sellers are devolving into order takers rather than salespeople. Gross and commissions have never been lower. This is a recurring theme I hear from time to time. This is exactly what occurred. We prefer to pursue the path of least resistance as humans. As though it were water. AdWords and other low-funnel channels generate a lot of low-cost shopper leads. You receive more sales if you have the lowest prices. Easy! That is, until everyone boarded the vessel. That boat is now beginning to sink. What options does the industry have? Just keep traveling in the same direction? No, the solution is straightforward. On Facebook, you may target a broad audience. The principle is straightforward. You can reach folks who aren't in the market yet, just like you can with television, radio, newspapers, and other traditional media means. You may be the first to catch their attention and the first to sell them a car before they go online to shop. Rather than narrowing your audience, go for a larger one. Look for those that have a concept for a new car but haven't started the procedure yet. Because your advertising was bad, the television, radio, and newspaper didn't cease broadcasting. It ceased to function because people stopped utilizing them and their focus shifted elsewhere. Your marketing strategies were good; all you needed to do now was relocate them to where the eyeballs are. We've had a lot of success for our clients simply by employing broad targeting and typical Facebook advertising strategies. However, this attracts a different type of customer. It develops a consumer to whom you must truly sell the reason for their need for a vehicle, not merely the price at which you are selling the vehicle. You'll need to ask them questions like: Do you require a larger vehicle for your family? Are you seeking for a more dependable option? You'll have to persuade them that now is the best time to begin shopping. I'm not saying you shouldn't advertise to get low-funnel customers; rather, you should fill your funnel completely! From the top to the bottom. This will help you lower low-funnel demand, locate new customers to work with, enhance your gross profit margins, and benefit the industry as a whole. Everyone needs a new vehicle; they just aren't aware of it. It is our responsibility to demonstrate why they do. Facebook, when combined with text messaging, is the ideal medium for accomplishing this.
DID WE WENT TOO MUCH FOR BDCS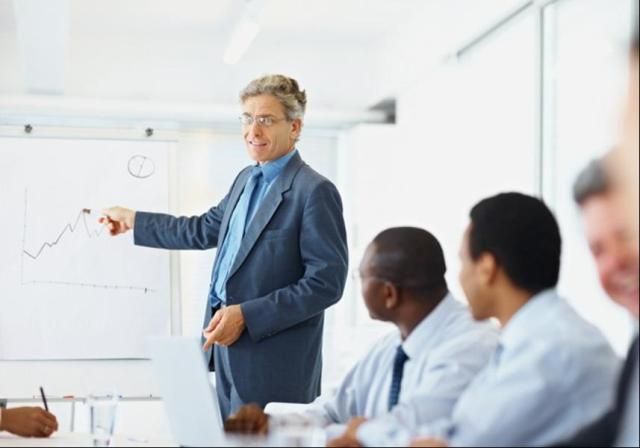 In today's dealerships, BDCs are hobbling around their final lap. They were doomed to fail since they were tasked with overseeing one of the dealership's most valuable assets with the lowest-paid and least-experienced workers. With little to no training and expertise, dealers have been passing over hundreds of thousands of dollars in leads to BDC departments. In many businesses, the incredibly valuable asset of in-market car shoppers is squandered when customers desire more information than the BDC can supply before showing up for an appointment. Why do we make it so difficult for people to buy cars? Many BDCs are simply not equipped – and in many cases are not permitted – to give this information to today's car buyers. In dealerships around the country, the customer engagement center will quickly replace the BDC. The BDC's time has come to an end. Or did BDCs ever get their own day? BDCs were built with a few of catastrophic defects that made them virtually hard to succeed. BDC employees are among the least well-trained and paid in the dealership. They are also many clients' first point of contact and impression of the dealership. Initially, giving customers with minimum information and driving them all to a dealership appointment worked well. Today's automobile shopper expects more, and most BDCs are unable or unwilling to give payment and other information. The first fatal flaw is this. The BDC pay plan is the second. Employees at the BDC are compensated according on the number of appointments they make. As a result, they make appointments for clients who haven't had all of their questions addressed and aren't yet convinced to visit the dealership. This is one of the key reasons why just half of the appointments are kept. It's easier to agree to a time even if you don't plan on attending than it is to get a BDC representative to pick up the phone. With an appointment set for a few days, the BDC representative leaves the buyer alone to look at other dealerships. Have you ever phoned a customer who failed to show up for an appointment only to discover that she had purchased a car the day before at another location? The TO from the BDC to the sales department needs to happen early in order to set meaningful appointments that clients will actually keep. The customer engagement center comes into play in this situation. The CEC's employees will initiate the initial contact with the consumer and obtain the necessary information. When the customer requests information that only the sales department can supply, such as payments, interest rates, and trade values, the CEC transfers the customer to a salesperson. In this scenario, the consumer is led inside the dealership by a salesperson who has all of the information necessary to persuade the customer to come in. There are inner and outside salesmen in most other firms. All inbound communications and queries are handled by the internal sales reps. Outside salesmen demonstrate products and close sales. Consider CEC representatives to be inside salespeople who filter through all of the prospective possibilities and pass the excellent ones on to outside salespeople to close. Your salespeople would prefer to only engage with clients who are ready to talk about buying a car. Wasn't this the idea process behind BDCs from the start? The first step in transforming your BDC to a CEC is to gain buy-in from both the BDC and the salespeople… Invite them to talk about the optimal customer experience, how to communicate with both departments, and how to get there. You'll be shocked to learn that after a few minutes of pointing fingers, they'll actually agree. The BDC/CEC representatives want to gather data and deliver basic information to customers. When the conversation moves on to financial matters, they'll want to hand it over to sales. What's more, guess what? The salespeople also want to have control over this phase of the transaction. This is the best time for a TO, according to both groups. Now for the payment schedule. Bonuses for successful TOs and, eventually, delivered units, should be given to your CEC salespeople. Everyone should be striving for the same goal: automobiles burning gas over the curb. **The customers who are ready to work a car transaction will be sent on to your salespeople by your new CEC reps. Your salespeople will devote all of their time to customers who are ready to make a purchase. Your CEC reps and salespeople will be happier, and your customers will be happier as well. ** With this new procedure, your dealership's customer experience will improve. Every step of the way, from purchase to delivery, your customers will be dealing with the proper person.
IS PAID MARKETING ON FACEBOOK THE WILD WEST?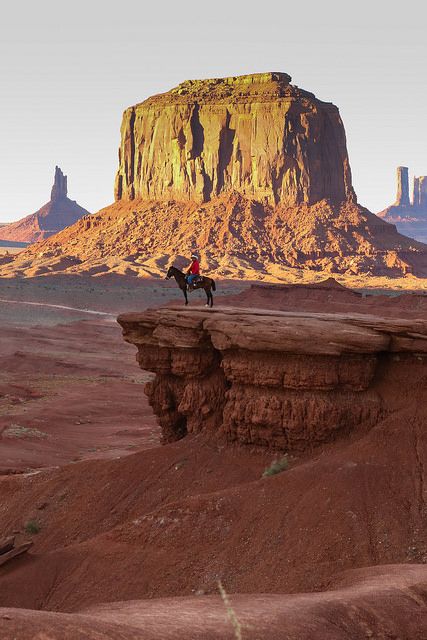 To some, the automobile industry used to resemble the wild west. What with the gunslingers as dealers. To sell as many vehicles as possible, dealers used to locate something that worked and pump more and more money into it. Why not double a marketing investment of $7500.00 in direct mail that resulted in 35 automobile purchases the following month in the expectation of doubling the results? Today, most stores have lost their entrepreneurial gunslinger spirit. The day is ruled by staying safe and doing what everyone else is doing.
For the past two decades, dealership marketing has evolved at an ever-increasing rate, albeit few dealers go into new marketing area until the herd has already moved in that direction. Dealers, like every other dealership in every other town around the country, have switched their marketing budgets from traditional to digital. Dealers today are doing less newspaper, television, radio, and direct mail than they were two decades ago, yet most would agree that this was and still is the greatest way to spend marketing resources. Websites, SEO, SEM, and third-party lead suppliers were able to generate more leads per dollar, and practically every dealer went all in. Today's marketing scene has shifted again again, and early-adopter dealers now have a stronger advantage than ever before. If this appeals to you, go inside your closet and dust out your pistol belt, because the wild west has returned.
Facebook began as a lamb and has grown into a lion. Dealers have been attempting to gain likes and post non-sales content in the aim of selling cars for years. Some vehicles were sold, but Facebook was seen by dealers as a necessary evil and did not evolve into a vehicle delivery mechanism for many years. Facebook has matured in the previous two years, and the Facebook lead generation ad is the most cost-effective way to identify auto customers and bring them into your dealership. It is, in fact, the closest thing to a silver bullet now accessible. Facebook accounts for up to 30% of sales for dealerships that embrace it and adjust their marketing budgets to reflect their success. So why are so many dealerships hesitant to give it a shot… or, if they do try it, why are they so hesitant to give it their all?
Many dealers have dabbled in Facebook with a $500 or $1000 investment and then decided it wasn't for them? In the 1990s, how many automobiles could you have sold with $500 in direct mail or newspaper? Other forms of digital marketing, while taking into account software, people, and budget, are also unable to do so. Let's get down to business. Any strategy that will actually boost incremental sales will cost more than $500. We all know that Facebook is where the majority of us consume the most media, so allocating a larger amount of our spending to it makes reasonable.
Not only will Facebook provide you with more leads for less money, but the leads will also be higher gross consumers than any other source. Car buyers submit the majority of internet leads after spending ten or more hours researching the best strategy to extract every last dollar of profit from the transaction. They come into your store with their heels dug in and ready to fight. Facebook lead generation advertising appear in people's newsfeeds. They're scrolling through photos of their friends' children and holidays when they come across a new automobile offer that appeals to them. They haven't gone shopping or doing research. They've just responded to an offer with two easy clicks and are back to like their friends' status updates.
It really is as easy as two clicks. The lead form on Facebook is auto-populated, and the customer opts in to receive SMS messages.
Texting is the easiest approach to schedule an appointment once you've captured this customer lead. Text message open rates top 99 percent, according to a survey commissioned by SinglePoint, and 90 percent of text messages are read within three minutes. Talk about a high rate of communication…
Facebook lead generation advertisements are swiftly gaining traction, and you can't afford to be the last business on your block to implement them. If you'd like to see some examples of successful Facebook advertising, please contact us on (888) 829-1110 demo@simpsocial.com ."
Although Facebook may appear to be a wild west, your customers are already there.
IS YOUR DEALERSHIP STUCK IN THE MUD BECAUSE OF TRAINING AND ACCOUNTABILITY?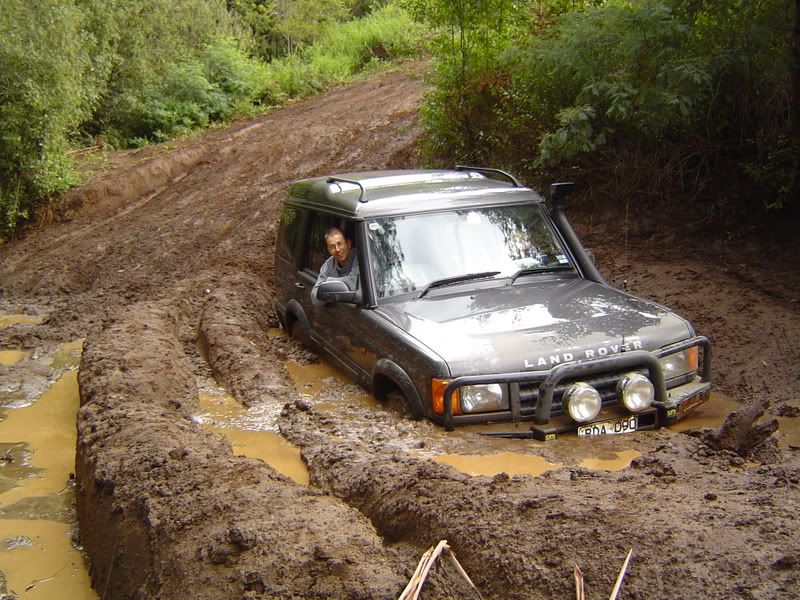 In every industry, managing salesmen is difficult. Automobile salespeople can be a pain to manage. Today's dealership executives wear more hats than ever before. They're working on sales, assessing automobiles, preparing reports, predicting, dealing with irate customers, mentoring their millennials, monitoring and adjusting digital and traditional ad spending, keeping up with the CRM, and trying to keep up with their employees' training and development.
As most of you reading this will agree, far too often, our people's training and development takes a second place to the many other fires burning in a manager's office. Unfortunately, if left to smolder for too long, a lack of training typically becomes the hottest burning and most difficult to contain fire.
Turnover is a problem in our sector, and it can have a significant impact on client satisfaction. A lack of constant training and professional development is one of the leading causes of turnover. Salespeople in the automotive industry are expected to work long hours and deal with difficult customers. Many salespeople are driven away before they have an opportunity to master the skills they need to succeed because they believe management is working against them – or is at best apathetic. Managers must be held accountable for their sales teams' progress. A salesperson's revolving door is not a prescription for success. The days of flinging twelve green peas at the wall and praying for a few to stick are long gone.
Management must provide something different to each salesman on the floor. New salespeople in the dealership require a lot of care. They must master the procedure, the technology, how to handle the phone, and, most significantly, how to establish rapport and sell automobiles. While more seasoned salespeople who understand the process and technology require less attention, they nevertheless require refresher training and development. Finally, we'll talk about your A players. Your dealership's most effective and experienced salesmen need more flexibility and autonomy, but they still need to feel loved by management. If you micromanage your most valued salesmen, you'll lose them to your competitors. They may not require daily assistance, but they may still crave approval from on high. It's critical that your A players feel they're valued and that you've got their backs.
Who has the time to do it all? If you don't already have one, consider hiring a training manager. If this is not a financially viable choice for your store, in-house trainers and a variety of technologies are now available to help. Traditional in-house training is being phased out in favor of more cost-effective digital options. There are curriculum-style online trainings that have been around for over a decade but have yet to catch on, in which each salesperson is assigned video training and takes exams to ensure that they comprehend the information. The most promising new trend is situationally diagnosed one-on-one training. When a circumstance happens where a salesman either proceeded incorrectly or didn't know how to proceed, technology now allows them to be tagged. The salesperson is then contacted by a trainer who walks them through the necessary next actions to take with the customer. The salesperson can then deal with the customer on their own or with the help of the trainer on the phone. This new blended procedure has shown a lot of potential and has proven to be incredibly profitable for dealerships across the country.
The days of treating everyone the same are long gone. Millennials aren't the only ones that feel like snowflakes and want to be treated as capable individuals. Each salesperson must be managed differently by the manager. There are numerous trainers and technology available today to assist you in your endeavor. The initial step is the most crucial… as is every subsequent step. Make 2018 the year you invest in building a successful sales team that will stick with you and help your dealership achieve its objectives for years to come. Do not join up for something only to forget about it later. Even if you've hired a trainer or enrolled in a technology-enabled hybrid course, you'll still need to keep an eye on things. Maintain the course and hold your trainer, technology supplier, and team members responsible for their own growth.
Accountability and training. From step one, go over the perception of complexity and focus on understanding the components that fit together to form a successful team.
THE SALES PROCESS ISN'T WORKING ANYMORE.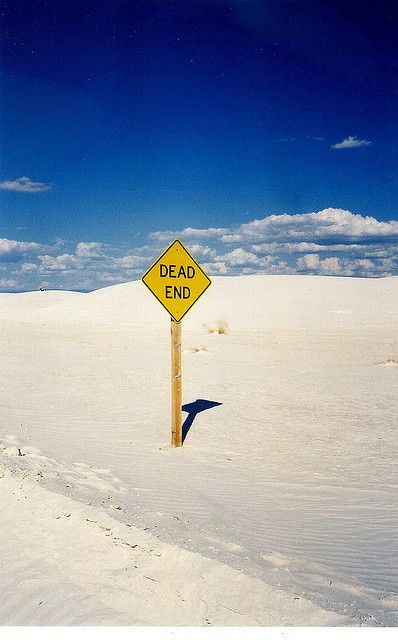 "The sales process is no longer alive." This is something I constantly hearing from various experts. And I'm not sure if these people have ever worked in sales or if they've ever been on the other side of the desk. The process, however, is not dormant. Don't get me wrong: it's changed and evolved over time, and hopefully so have you, but it's far from dead. Consider some of our most successful sports teams. The triangle offense was used by the Lakers and Bulls under Phil Jackson. Love them or hate them, the Patriots are a force to be reckoned with. Every successful sports team follows a set of procedures. They know exactly what they'll do in any case. They've written a play about it! **proc•ess1 ˈpräˌses,ˈprōˌses/ noun a set of acts or steps taken to accomplish a specific goal.** The moment where you have to complete the steps of the sale (whatever they are to you) in a specific order is where the wheels may start to fall off. I've worked in stores with seven stairs, ten steps, twelve steps, and fifteen steps…and it always comes down to the same issue. We want to sell a car and believe we know how to do in the best way possible. I've been preaching these three stages for years: 1st, get to know your client. 2 – place them in a vehicle 3 – Place them in a comfortable position. I realize this is incredibly simplistic, but the game of cars and trucks is straightforward. Mine will most likely need to be completed in the sequence listed above, but after you start adding in all of the other processes that need to be completed, you may mix and match these three in any way you like and still obtain the intended result. 1 – Have a conversation with your customer. Why is the consumer in this location? What do they make a living doing? Let's engage them in conversation and ask them questions as though we genuinely care about them! 2 – We must, without a doubt, land on an automobile. Preferably one that is currently available… However, we must now select a vehicle that they will purchase and drive. 3 – Bring them inside and place them in a comfortable position. Outside or standing up, you can't negotiate with them. Let's sit them down in a professional manner. If the salesperson is unable to progress at any point, the manager must intervene. Hopefully, he's already given an early manager introduction, and all he has to do now is join the conversation and see if his knowledge can help bring the conversation to the next level. According to statistics I recently read, 72 percent of purchasers arrive on the lot knowing exactly what automobile they want to buy. I've also heard that 85% of purchasers don't buy the first automobile they inquire about. As a result, even as a conservative estimate, these figures strongly suggest the need for a salesperson. We can move customers along the process without irritating them if we have the correct staff on the floor and behind the desk. The vehicle dealer makes a mistake if their sales process is so tight that they won't show someone a number till they test drive it. They're even willing to squander a prospective sale if they don't want to do things their way. "If you want numbers, we'll need to run a credit report." Why not crunch some figures and use their estimated credit score? Everyone now has a credit card that can display their credit score at any time. We must recognize that in today's world, customers are accustomed to doing business how and when they want. We used to be able to control the entire sales process as vehicle dealers, but that is no longer the case. It's past time for us to grow up. Is there a short and lengthy method to conduct business? Yes. But, guess what? If the consumer wants his transaction assessed in the end and then see how that affects the numbers, guess what? That is how we must proceed. Are we going to try to explain why we shouldn't do it that way? Of course we are, but it will not lead us to lose a deal. In the end, I don't believe the sales process is dead, but I do believe our rigid perception of it is. It has to be a lot more fluid than we now allow. We must keep in mind that there are an endless number of ways to skin a cat, and we should not place too much emphasis on how it is done. Great job if our salesperson can sell a car while not strictly adhering to the procedures of the transaction. "But that green pea has no idea what he's doing!" I can almost hear someone exclaim. Why are you letting him to take ups then? Who is to blame for this? They should be fine if they understand that the goal of our process is to establish some rapport, place them on a car, and then set them down so that either they can finish a transaction or the manager can come over and assist them in closing a deal. "But what about the dealer's reputation?" someone else asks. "I can't have a bunch of salespeople out there doing whatever they want." "Who are you hiring?" I'd have to inquire. Again, who is to blame if there are a slew of criminals on the loose? Because they should be doing what the customers want, which isn't necessarily a bad thing, is it?
DO SOCIAL MEDIA ADVERTISEMENTS WORK? ONLY IN THE EVENT THAT YOU DO!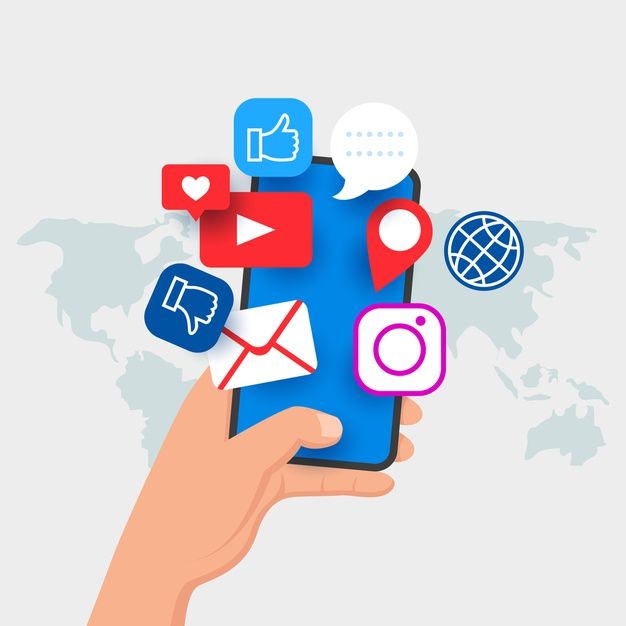 LIKE ANY OTHER SALE OR LEAD… WORK IS REQUIRED OF SOCIAL CUSTOMERS!
Because I'm blogging on the SIMPSOCIAL website tonight, this feels appropriate. Also, I'm not a SIMPSOCIAL employee or affiliate; I am, however, a fan. I believe that using Facebook and other social media to create sales leads is a good idea. This may be done for almost any company, regardless of their demographics, background, or location. Ten years ago, social media advertising didn't even exist. In the United States alone, more than $30 billion was spent in 2017 (according to the HootSuite Blog) to grab people's attention on Facebook. With all the money spent on social media, you'd think it'd be simple, right? To offer for sale. Because of the advent of social networks, relationship marketing, and the need for transportation, people, all those prospective clients, should be lining up to buy automobiles from you. After all, they clicked your ad, so what else is there to do?
IT REQUIRES EFFORT.
Facebook and other social media platforms will be able to generate leads, clicks, and attention for your company. But… Someone still needs to WORK the lead, the relationship, and the deal. Just because you can appear where the eyeballs are doesn't imply it will happen automatically. People, like any other consumer from any other lead source, want to be taken seriously and treated well. Any social media channel, in fact, can create leads. In comparison to other types of leads, I believe social leads, or "relationship leads," are special. Before they even know who you are, these individuals are out buying for you! Someone has submitted their information because they believe you or your company is who they think you are. It's due to their view of you and the way you presented yourself on Facebook (or elsewhere). They simply want to be recognized, make a buddy, and buy a car.
IS THEIR PERCEPTION CONSISTENT WITH THE PROCESS AT YOUR STORE?
The issue is that many salespeople overlook this initial chance. Because they have been conditioned not to be human anymore, but to be salespeople, salespeople get in their own way and raise objections. They make assumptions and try to figure out what "excellent leads" are. Managers obstruct growth because they do not believe Facebook is a "genuine" advertising platform. We follow the old school approach of "Get 'em in!!" and "Let's sort things out once they're here." BDC (phone) personnel obstruct customers since they frequently do not know the answers to their questions. It's like a game of customer volleyball gone awry. THAT STUFF DOESN'T WORK AT ALL.
THE TIME HAS COME FOR YOU TO SHINE.
Here's what actually works. This is where the magic takes place. THE GOLDEN RULE: TREAT OTHERS AS YOU WOULD LIKE TO BE TREATED. When did we stop doing that? People should be treated as humans. Remember that a social consumer came from a social network and treat them with respect. In theory, you should treat all customers equally, but occasionally social customers don't even aware they're customers. It's possible they weren't looking at 19 other websites and touch points. They were perusing Facebook with cousin Eddie when they came across a truck they loved. So they pressed the button. And then… #BOOM, the sales process begins. Allow for greetings and the initial stages of "wishes and needs" evaluation to take place right away. Remember… what is the one thing that someone expects in return when they ask a question? Yes, there is a response. People want a response… closure to what was asked, even if it isn't the one that was expected. Then, as the sale progresses, Continue each step where you left off as things progress. The last thing a customer wants is to feel like they're making progress with you, so they decide to move forward with you toward a purchase, only to be thwarted and have to start over when they arrive at the dealership… they'll be wondering, "What just happened?" Both online and offline, maintain continuity by picking up where the conversation left off. In a nutshell, social networking and Facebook advertising both work. These platforms are costing you money —
PUT IN THE TIME AND EFFORT! IT WILL ONLY BE AS EFFECTIVE AS YOU ARE, LIKE ANYTHING IN LIFE.
EMOTIONAL AND TRANSACTIONAL CUSTOMERS: WHAT'S THE DIFFERENCE?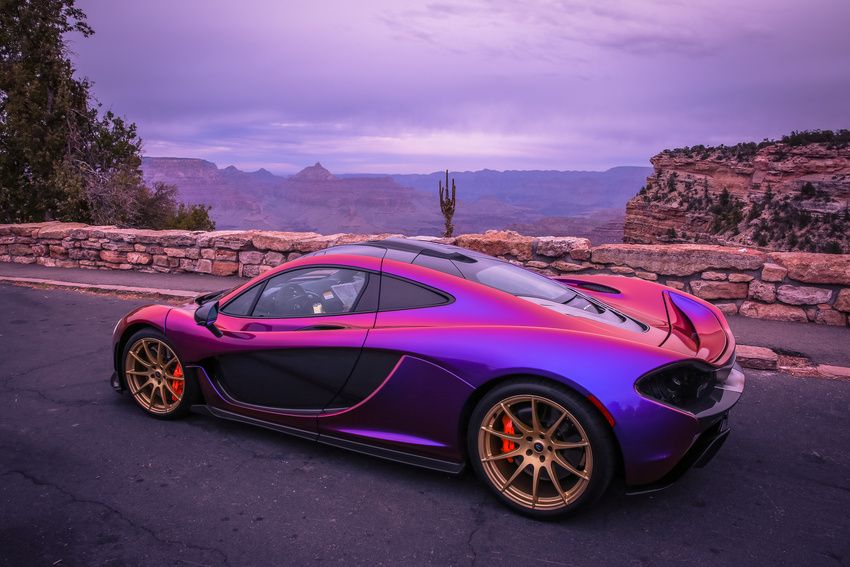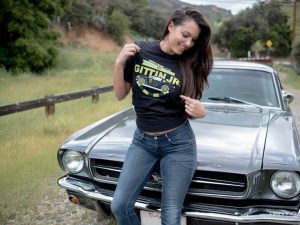 If you're a car enthusiast like me, the image of this car caught your eye as you went through your newsfeed. For a brief moment, it drew your attention. That is all you have in social media marketing. A fraction of a second. You only have a fraction of a second to grab the customer's attention before they scroll right past your ad.
When I first started in this industry, I recall that dealerships used a lot of traditional advertising. Before the days of online marketing to "in-market" buyers. Dealers couldn't narrow down the crowd to simply those who were out shopping at the time. This resulted in a large number of "emotional" customers, or people who saw the ad and thought it was time to buy because of it.
The competition has been fierce as dealers spend more and more money to generate these "in-market transactional" shoppers. Customers who come via this advertising strategy want you to give them the car and, in many circumstances, lose money on the transaction. Dealers are pressured to keep lowering their costs or risk losing these clients to a competitor down the line. How much longer will we be able to keep lowering prices?
This does not have to be the end. We don't have to drive our industry to extinction in this current race to the bottom. "How can we do something about it?" you might wonder. The solution is straightforward. Rekindle Your Passion for Automobiles! Stop seeing at clients as transactional and only advertise to those who are transactional.
This is how I always explain Facebook Lead Gen advertisements.
IT'S LIKE A MONKEY THROWING LEADS AT YOU ALL DAY ON EVERY ROAD IN YOUR TOWN.
SIMPSOCIAL has now produced over 200,000 leads in the automotive market through Facebook Lead Gen advertisements. One thing we've discovered while examining the data is that the leads are predominantly "emotional buyers." We estimate the data to be 80% emotional and 20% transactional based on our analysis.
So, now we can all just use Facebook ads to market and the problem will be solved? No, no, no, no, no, no, no, no, no, no The majority of today's dealerships are set up to work with transactional buyers. People who have already decided to buy a car and are only looking for the best deal.
These Facebook emotional buyers are an entirely other kind. To get them into the store, you'll need some dexterity. They require us to return to liking the vehicles we sell and letting our customers know it through our phone and in-person pitches.
They require you to slow down and relearn how to sell. I'm not a taker of orders. You can't use the same scripts and strategies with transactional customers. This new type of buyer requires a modification in your method, which isn't really new to those of us who have been doing this for a while.
Customers still adore automobiles. They're out there somewhere. All you have to do now is track them down and make them fall in love with the vehicle. The benefit is that your gross and bottom lines will reward you at the end of the month.
TURN YOUR BACK ON THE MAN BEHIND THE CURTAIN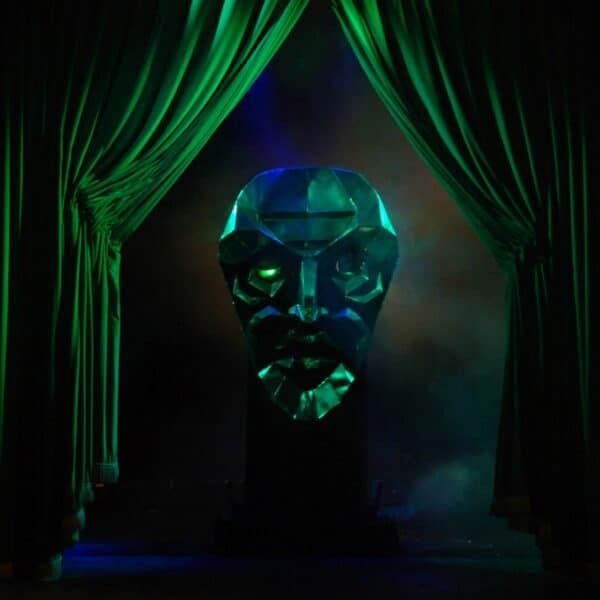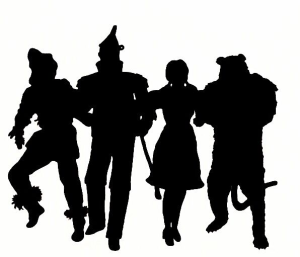 Dorothy and her friends seek the all-knowing and all-powerful wizard in The Wizard of Oz. The tin man had a heart, the lion had bravery, and the scarecrow had a brain, and they all wanted to go home. They arrive to meet the wizard after an adventure, only to discover that the wizard is a phony and only a man.
Many auto dealers share their displeasure, realizing that many of their new digital vendors, while not hiding behind a curtain, are selling smoke and mirrors. For far too long, dealers have been exploited.
The multivendor deal is a regular scenario in dealerships around the country. What exactly is the multivendor agreement? It's a car deal that numerous vendors claim credit for, and the dealer only gets to sell the vehicle once. Each vendor provides dealers with reports that show a favorable ROI and transactions that they are responsible for delivering to the dealership. The difficulty with these reports is that they are all unique, and individual car buyers frequently appear on many reports. It's as though you're being squeezed by a falling home.
Many dealers are confronted with a befuddling tangle of reports from several vendors based on various criteria, rendering them unable to take anything to enhance the store. It doesn't have to be this this. Dealers must expect a yellow brick road of accurate reporting based on their specific criteria. Vendors will always select reporting methods that highlight the positive outcomes they have achieved for the dealership. Don't rely on them to solve the problem. You're the customer, and you can't run your business if your data and reports are inaccurate.
What are our options for moving forward and resolving this problem? How do we gather reliable data so that we can focus more on the things that work and less on the things that don't? It is possible to make it very simple. All transactions must be assigned to a single source. Who gets credit if a car buyer received a piece of direct mail three weeks ago, a series of emails over the last month, and eventually texted a response to a Facebook Lead Generation ad? The customer was not motivated to act by the mail or email. Although the customer's name will appear on the list of those who were mailed and emailed, it's unlikely that they read either message. The last marketing component that motivates the buyer to act and interact with the dealership should be given credit.
Don't treat your vendors like cowardly lions. It's time to have a tough talk with your marketing partners. Dealing with the evil witches' flying monkeys will be a lot easier. Keep in mind that if they are truly your partners, they will desire the best for your business. Invite all of your vendors to a conference call or an online meeting. Tell them how you plan to track your marketing's effectiveness and return on investment. Let them aware that multivendor deals are no longer available. Tell them that each deal will now only be credited to one vendor. Show them how you plan to figure it out and what data you'll need from them in the form of reports.
Split deals among vendors have proven to be profitable for some dealerships. If a deal is split, the credit is split, just like on the showroom floor. There is just one deal and one gross for the dealer. Why should a dealer be asked to pay twice for the same deal?
First, decide that you want accurate reporting and that you will no longer pay for the same bargain more than once. Step two is to decide out how you'll distribute credit for transactions and whether you'll use a split deal structure. Step three is to figure out what kind of data you'll need from each vendor in terms of reporting. Last but not least, make the call and lay down the law. Keep in mind that you are the consumer. Dorthey was finally able to return home, and her companions realized they already had everything they wanted. You and your dealership will also receive what you desire.
You don't require the assistance of a magician. You are the one who controls the purse strings. Your vendor partners must honor your requests and provide the reporting you require to grow and improve your company.
ARE YOU THROWING AWAY PERFECTLY GOOD LEADS OPPORTUNITIES?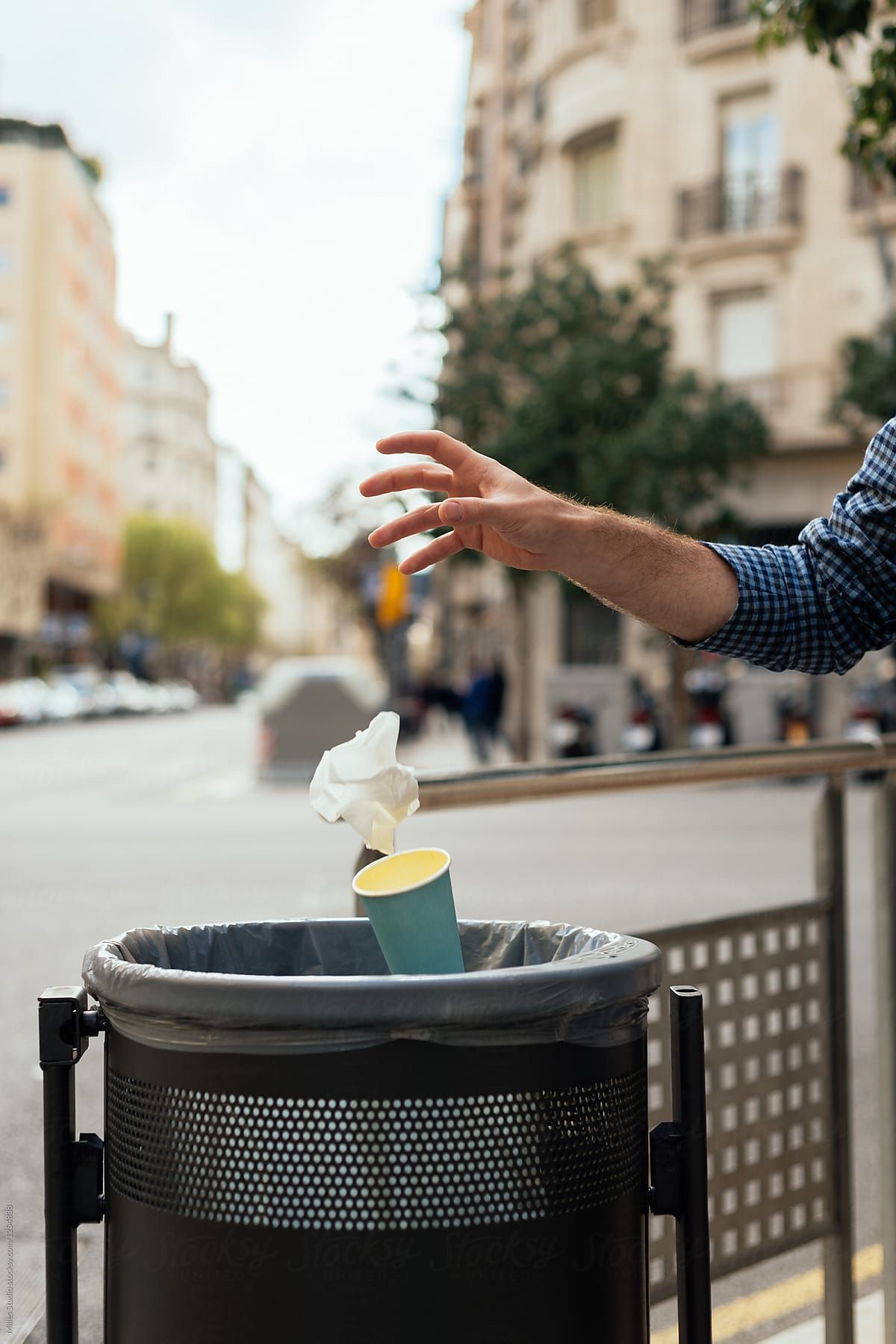 With the volume of leads coming into dealerships these days, using a typical CRM to follow up with prospects on a long-term basis is nearly difficult. Most dealers place leads into a long-term email follow-up after they've been on the market for seven days. Is it possible that we're squandering perfectly good opportunities?
Customers are shopping for their next vehicle online earlier than ever before. Some consumers begin the procedure six to twelve months before they are ready to buy a car. "I'm simply looking," a consumer has said how many times to you?
Customers are getting quotes on their vehicles utilizing platforms like KBB ICO. The customer's information is subsequently sold to local vehicle dealerships without their knowledge. In the meantime, they are given a valuation for their vehicle and discover that they have too much negative equity to trade it in at this time. "I'm just looking," the customer tells the dealership when they call.
A strong salesperson might be able to use a great sales pitch to move a consumer along the funnel, but many of these customers are just not ready to buy. They are just getting started on their adventure, therefore it will take some time for them to make the transition. Extended Follow Up is a garbage bin in your CRM for these types of leads, or your team simply marks the lead as dead.
Email was a good tool to stay in front of consumers who were further down the sales funnel. Sadly, email open rates have been progressively declining over the years. Most clients have hundreds of thousands, if not millions, of unopened emails. With email rates below 20%, it's becoming more difficult to rely on email as a viable method of mass follow-up.
Text message open rates are considerably superior to email open rates, according to studies. With a text message open rate of 90% or greater, you can be sure that the higher funnel opportunities will receive your follow-up messages.
Text messaging is a more intimate mode of communication. Most people assume the SMS message was delivered by a real person and don't expect it to be sent in bulk or by a robot. This increases the response rate by making the communication feel more personal. According to our internal data, more than 70% of clients respond to text messages delivered to them.
You may utilize automation to follow up with leads for a much longer period of time if you have a better open rate and a more personal touch. Opportunities are never thrown away by our clientele. They never stop following up. The customer is unaware that the follow-up is automated, and the dealership can follow up in bulk.
SIMPSOCIAL believes that no opportunity should be discarded. Every customer should be treated equally, and our software assists dealerships in doing so with minimal labor. Dealerships can cut the number of people needed to follow up on leads by half or more by using our software.
Work hard, but remember to work smart! When done correctly, text message follow-up can assist you in doing this. For a free demonstration of how we can help your dealership stop squandering opportunities, click the Text Us button.
TRAINING YOUR EMPLOYEES IS A WASTE OF TIME..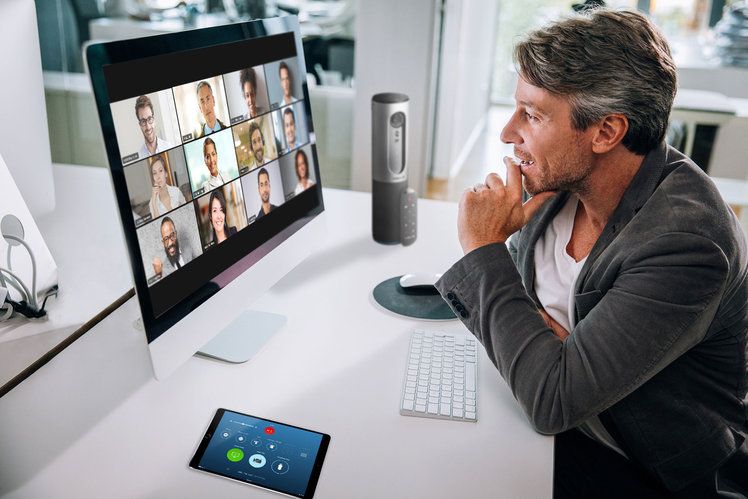 MOST DEALERSHIPS WILL NOT BE AFRAID TO SPEND THOUSANDS OF DOLLARS ON AN ADVERTISING CAMPAIGN IN ORDER TO DRIVE MORE TRAFFIC INTO THE STORE. TO SELL MORE VEHICLES, THEY HAVE A BUDGET OF 300…400…OR EVEN 600 DOLLARS PER CAR. YET, WHEN YOU ASK THEM HOW MUCH THEIR TRAINING BUDGET IS, THEY LOOK AT YOU AS IF YOU WERE SPEAKING CHINESE.
Consider this: most dealers complain about how their employees treat their clients, but we pay money to increase traffic for them to mishandle. Is it the fault of the salesperson? Certainly not! In the automobile industry, our hiring process leaves a lot to be desired. The term that comes to mind is "if they can fog a mirror." We hire them in the hopes that they will find it out while shadowing a "senior salesperson" who is likely to have some bad habits of their own. It doesn't appear like we are preparing them for success.
Is the manager to blame? Man, most sales managers are being asked to do more and more with what appears to be dwindling daytime hours. With a 70-100 percent turnover rate in most businesses, I believe they are continuously onboarding new employees with little opportunity to spend time training them.
So consider the following. We'll spend a lot of money on advertising to get more traffic, we'll recruit just about anyone, throw them out there, and then whine when they don't treat our consumers the way we want them to be treated.
I know that the average consumer spends 19 hours researching and visits 1.2 stores, so they are far more informed than ever before and may want less from our salespeople. Our objective, on the other hand, should be 1. It's not the.2 that they go to. People prefer to purchase from people they like. A well-trained salesperson can overcome obstacles and deal with situations that unprepared salespeople couldn't handle. According to a study conducted by salesforce, 71 percent of respondents rely their purchasing decisions on trust and credibility. Unfortunately, if our salespeople are baffled by basic objections and can't identify the difference between a stated and an actual problem, we will lose.
So, what's the answer? What is this, a training seminar? Is it possible to hire a sales trainer for a day? Both of these options have flaws. According to research on the Forgetting Curve, people forget 50 percent of what they've learned in one day and 85 percent in a month. So, no matter how skilled the trainer or how fantastic the seminar was, they will forget practically everything they learned.
Training is something that you do, not something that you did. That's all there is to it. If we treat training as a one-time event rather than a continuous process, it will never stay, and we will be discouraged by the lack of results. Repetition is the only way to improve at something. Repetition to the point of unconsciousness. Consider when you first learned to drive… Your hands were 10 and 2, and you were hyper-alert. You checked your mirrors every 2 seconds, read every sign on the road, and observed every automobile in front of you. Now consider your last night's travel home. When you first started driving, you probably didn't pay half as much attention as you should have. You probably pulled into your driveway before pondering how you got there in the first place. It's because you've done it hundreds of times and it's become second nature to you. That's the direction we need to go with our employee training. It must be done so frequently and in such a way that the staff is able to address complaints without even thinking about it. The salesperson's response to a customer who says "your price is too high" should be natural. Without even thinking about it, it was as if we were having a normal chat.
So, what's the answer? Training. Training on a daily basis. Role-playing. Doesn't that sound awful? There are a plethora of options available to assist you in training your employees, so I'm not going to promote my own. However, remember that educating your employees is more vital than advertising. We have more business coming out the front door than we could possibly handle if we could simply close the door properly. So, educating your employees is a waste of time. Constantly training your employees, on the other hand, is gold.
What if we put all of this time, money, effort, and energy into training only to have our salesperson leave? I'll ask you this: what happens if you don't spend any time training them and they stick around?
BUILDING A SMARTER FOLLOW-UP PROCESS WITH TEXT MESSAGE AND HYBRID INTELLIGENCE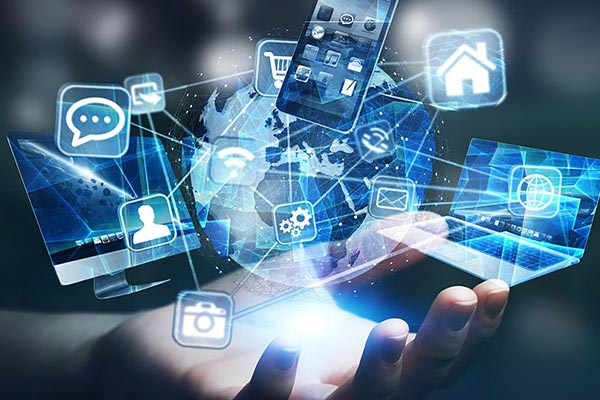 USING A TRADITIONAL CRM PROCESS BASED ON PHONE CALLS AND EMAILS, MOST AUTO DEALERS CAN ONLY FOLLOW UP WITH LEADS FOR ABOUT 7 DAYS.
Dealerships have been attempting to find out how to effectively follow up on leads produced via the internet since the advent of the internet age. They've set up large BDC departments and held innumerable sessions instructing their employees to dial more numbers and send more emails. Due to enhanced spam screening by email providers, fewer customers are picking up their phones for unknown numbers, and fewer emails are being delivered to inboxes. As a result, dealers have instructed their staff to make even more phone calls and send even more emails in order to convert a bigger percentage of the leads they have paid for. Managers and salespeople are becoming increasingly irritated with one another across the country. Managers want more calls and emails, and salespeople feel like they're wasting their time calling people who don't answer the phone or read their emails. Creating and finishing phone calls and emails are fundamental to the typical CRM process. You work on one activity at a time, complete it before moving on to the next. When you're a salesperson, it's a time-consuming and irritating linear process. Some salespeople have adjusted to the procedure, but most are not wired to sit at a desk and do a never-ending list of chores. This procedure is carried out for one simple purpose. To make contact with someone and sell them an automobile. That's all the salesperson cares about. I've worked as a salesperson who used a CRM. I've been using them since the beginning of CRMs, starting with ACT and GoldMine, two of the original CRMs. It's like striking gold when you get a call or a response to an email from someone who is interested! Your adrenaline starts pumping, giving you the energy to complete even more activities. If people stop answering the phone and reacting to your emails you eventually feel frustrated and lose your motivation. We activated our integration with Facebook Lead Generation advertisements on Labor Day of 2016. Leads were pushed into our freshly constructed SMS CRM as a result of the integration. We created a CRM with a primary focus on Text Messages rather than Phone Calls and Emails. When the first few leads came into the system, I was working from my little home office. While texting customers about acquiring a vehicle, I realized one thing: I didn't have to send the text messages personally, and the customer would never know it wasn't me. This was the first time I heard the term "hybrid intelligence"! I called my wife into the office to assist me in communicating with the customers, and we were able to be more efficient by working together. When I was unavailable, she could pick up a discussion and the customer would never know. Over the next few months, it became evident that not only could I enlist the support of others, but we could also develop tools to help with the workload. We didn't have to follow up with clients one by one; we could do it in bulk, and the customer wouldn't know it wasn't a real person doing so. The CRM's linear "task procedure" was no longer required. With the press of a button, we could complete all of our follow-up tasks. EVERYTHING was changed as a result of this! Not only might you have other people help with lead follow-up, but you could also have robots help. The text message has ushered in a new era for CRM follow-up. Clients frequently ask, "When will you establish a CRM?" We've already constructed one. It's just a different way of doing things. It's a procedure that revolves around text messages rather than phone calls and emails. The SIMPSOCIAL SMS CRM is a level above a typical CRM. It's an appointment scheduler that allows you to follow up on leads indefinitely without having to hire an army of BDC employees. SIMPSOCIAL allows you to track consumers until they "purchase or die." We have a one-of-a-kind method for generating a pipeline of leads with whom you may actively communicate. At any given time, our clients have thousands of ongoing discussions with customers. With a 7-day follow-up process, BDC salespeople could previously manage 200-300 new leads per month. They may follow up on 700-1000 new leads per month using SIMPSOCIAL, shattering the 7-day follow-up and continuing to follow up until the customer is ready to buy. With clients starting the car-buying process up to eight months before they're ready to buy, follow-up will be critical to maximize the dealership's return on investment on leads. A seven-day follow-up isn't going to cut it. You must be able to follow up with a large number of people over a long period of time. Text Messaging and Hybrid Intelligence are the answer to long-term follow-up without wearing down your team with a stack of unanswered phone calls and unread emails!
HELPING YOUR CAR DEALERSHIP GROW WITH AUTOMOTIVE FACEBOOK MARKETING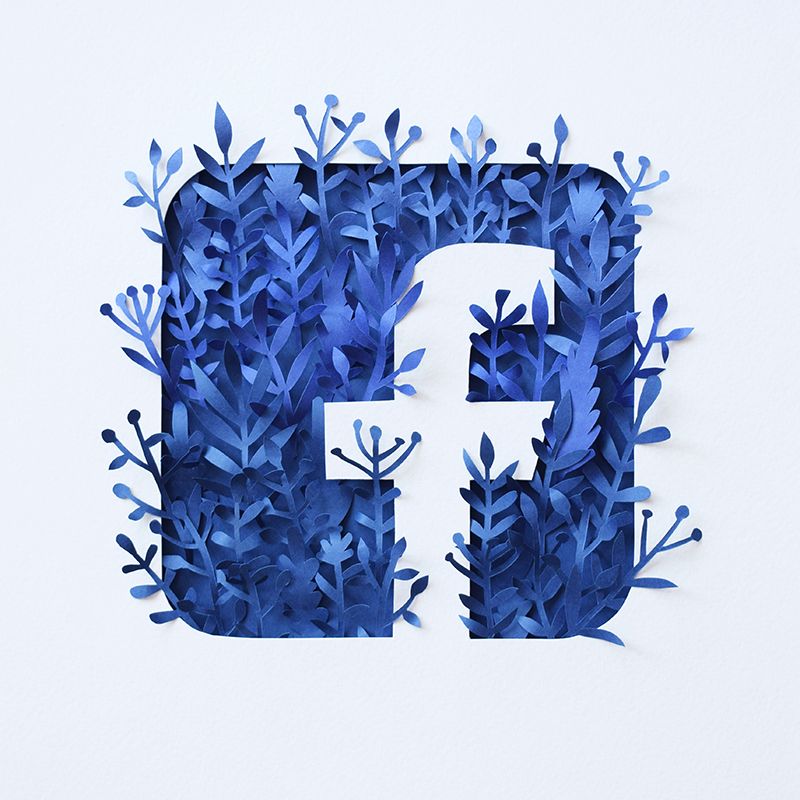 Car dealerships appear to be localized companies on the surface; after all, consumers want to inspect and test drive a vehicle before purchasing it. Many dealership owners rely on traditional advertising to bring in new consumers, such as local newspapers and billboards. To entice potential buyers, most dealers create a website and employ various sorts of internet advertising. People, on the other hand, do not instantly assume that a dealership would gain from social media advertising's far-reaching reach. What they don't realize is that car dealerships do extremely well with social media marketing platforms like Facebook. If you want to offer your dealership an advantage over the competition, you should investigate what an automotive Facebook marketing campaign may accomplish for you.
THE PRIMARY BENEFITS
Your present marketing strategy may limit you to displaying prices and offering a variety of items and services. You may engage potential customers by using Facebook. When done effectively, you can boost the quantity of leads you get from sources other than standard dealership advertising. Some of the advantages of implementing Facebook marketing for your dealership are as follows:
DYNAMIC VEHICLE ADVERTISING FOR NEW AND USED VEHICLES
Dynamic advertising allows you to customise adverts so that potential customers receive ads that are relevant to what they are looking for online. You'd start by uploading your new and used goods. Then you'd use VIN Specific Advertising to create dynamic ads that let you define trim, model, and pricing, among other things. Even if your leads aren't ready to buy right away, it's far easier to entice them in when you show them the exact car they're looking for.
THE NEXT GENERATION
Not everyone knows what kind of car they desire. They may see your ad and click on it to learn more about the automobile you've advertised. If you're using Facebook Lead Ads, you may include a feature that auto-populates the customer's information, allowing them to request further information with a single click. Once you have their contact information, you or one of your workers could SMS or call them to follow up.
IT ALLOWS YOUR EMPLOYEES MORE TIME
You may increase the efficiency of your follow-up by using Facebook and its advertising platform. No more cold phoning old leads for days on end. Now you can use Facebook Messenger or a platform like SIMPSOCIAL to engage these potential clients.
INCREASE PARTICIPATION AND CREATE A FOLLOWING
Leads will be placed into your CRM or SIMPSOCIAL as soon as you bring them in. The sky's the limit for what you can do to expand your business at that moment. You can do the following: Send out relevant information to potential clients on a regular basis. You might discuss the necessity of car maintenance, new cars on the market, or even entertaining places to visit on a rainy day, for example. Keep in touch with them via text messaging to provide a more personal touch and aid in the development of a relationship. Send out unique offers and promotions, such as free tire changes for the life of the vehicle if someone buys a car from you, or discounts on any of your services and repairs. Follow up with consumers to see if they'd want to submit a review of their purchase and how they liked working with you.
ESTABLISH YOURSELF AS AN EXPERT IN YOUR FIELD.
The choices are unlimited, but one of the most important methods to grow your business through the leads you've acquired is to distribute helpful content. It assists you in establishing yourself as an authority in the automotive business. It also establishes a sense of confidence between you and your potential consumers, even if they do not purchase a car right away. When it comes time for them to buy a vehicle, if you play your cards well, they will choose you over your competition.
SUCCESS FOLLOW-UP
It's difficult to tell which commercials paid off and which were a waste of money with traditional advertising. There was no way of knowing if someone called you after seeing your advertisement on a billboard or in the newspaper. With Facebook advertising, you'll have access to statistics such as how many people clicked on your advertisements, conversion rates, and a whole lot more.
EXPERIENCE AND FAILURE
You may launch several different types of campaigns on Facebook. You can use them to boost lead generation, brand exposure, reach out to potential customers, target certain audiences, and so on. How do you know which one to chose when there are so many options? You don't have to stick to a single method, thankfully. You can test one or several approaches at once to discover how well they work for you. However, it's crucial to give the advertising time to optimize before deciding whether or not to make improvements.
ENGAGE THE SERVICES OF AN EXPERT
You can see how successfully Facebook advertising works for car businesses by now. There are a slew of other benefits to running an automotive Facebook ad campaign. However, launching a professional campaign on your own is difficult because there are numerous options to be made. What budget should you make aside for your election campaign? Should you set an overall budget or a daily limit for your marketing expenditures? The setup and follow-up processes also entail a number of difficult activities. You will be required to do the following, among other things: Make sure your inventory is compatible with Facebook's platform by uploading it. Keep an eye on your return on investment. Keep track of your leads. Keep a close eye on your finances. It's usually a good idea to work with a professional marketing agency to manage a campaign appropriately. SIMPSOCIAL has aided many vehicle dealerships, including yours, in increasing sales. We assist our customers with everything from selecting the right campaign for their business to creating advertising, receiving appointment reminders, following up with consumers, uploading their vehicle catalog, and much more. To join our expanding list of pleased clients and to start raising your sales, contact us immediately.
WHICH ONE SELLS MORE CARS: TEXT MESSAGING OR EMAIL MARKETING?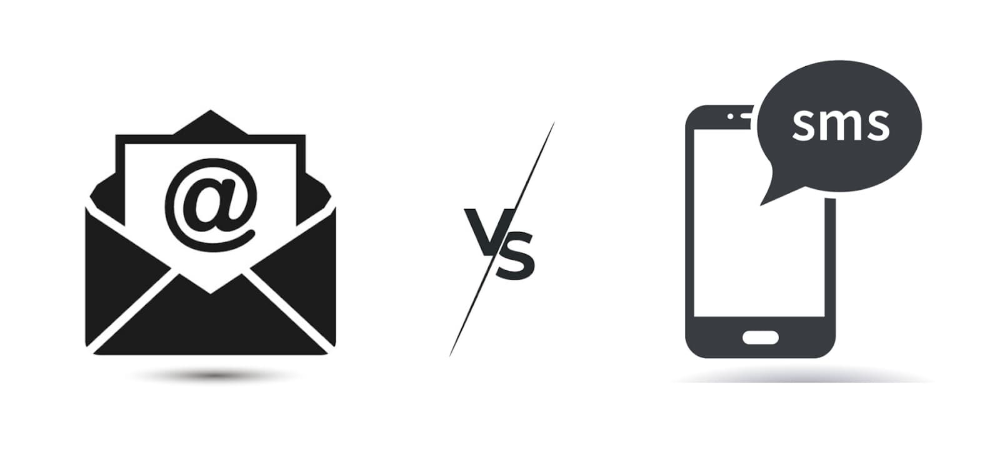 Today, how many emails have you received? How many of them have you read? Is it even a quarter of a percent? Now turn your attention to texts and ask yourself the same questions. You probably get a lot of texts, too, but you probably read them all eventually, with the exception of those group texts that take on a life of their own. Have you ever mistakenly deleted an email because it appeared to be spam? Have you ever lost contact with someone because an email was mistakenly sent to junk mail? With texting, there is no such thing as a "trash text" bin where messages can get lost. While not every client is tech-savvy or prefers to interact via text, an increasing percentage of customers are opting out of reading marketing materials sent via email. Take a look at the differences between email and text marketing to enhance your car sales and stay ahead of the curve.
METHOD OF DELIVERY
Emails and messages, especially during the workday, are less intrusive than phone calls. Texting, on the other hand, sends your message faster and appears on the screen, even if your consumers are in a meeting or unable to speak on the phone. Some people don't have their email configured to notify them of new mail while they aren't signed in, whereas texting sends a notification of the message you wish to send immediately. This is the easiest strategy to ensure that customers get the message before the deal closes if you're holding a sale or promotion. It's a simple method to capture their attention while also reminding them of your products and services without bothering them.
PERSONALIZATION
An email allows you to go into greater detail about the services you offer. While some clients, especially the older age, enjoy this more formal method of communication, it does have certain drawbacks. Because emails are layered between layers of marketing communications from other organizations, they run the danger of being deleted. Every day, many people discard a large number of marketing emails and spam, and yours could get lost in the shuffle. Thousands of companies have access to email accounts, removing the personal touch from conversation. When you write an email, you're just one of many people trying to sell you something. Because messages often come from people we've decided to provide our phone number to, texting is more individualized. When you text someone, you are engaging in non-advertising contact with friends, family, and coworkers.
BREVITY
Many people don't have enough time in a day to read all of the lengthy emails they get. When sending many pages of information, papers, or documents to sign, dealerships should use email. Most clients, though, prefer texting since it is more direct. Without even opening the text, the reader can usually receive the gist of the message from the first sentence. You can then link files to longer documents that people can access when they have the time. This provides readers a quick summary of why you're writing, which they're more likely to read.
FOLLOW-UP
A seven-day communication time is included in the standard CRM cycle for phone calls and emails. Text marketing and SMS CRMs allow for continuous follow-up. Many car purchases necessitate extensive research, comparison, fund gathering, and financing possibilities. Customers frequently begin the procedure up to eight months before making a purchase. Customers who merely needed more time to process will be lost if your communication stops after a week. Text marketing helps you to stay in touch with a consumer until they are ready to make a purchase, preventing a competition from stealing the sale.
EFFICIENCY
Calls and emails are time-consuming activities that follow a set of steps. You can only phone or send one personalized email at a time, and only during your work hours. These marketing strategies could be utilized for clients who don't want to text or just want to give their home phone number. Texting, on the other hand, may be done without a team of people using an SMS CRM system. Appointments are set up to follow up on a large number of leads at the same time, allowing you to contact with several consumers at the same time. You can follow up with 1,000 consumers every month without spending any additional time. This system also operates whenever you require it, allowing you to concentrate on other tasks.
APPEAL
A customer may become irritated if they receive an opportune phone call or an indifferent email. You want your message to be appealing to them so they don't feel harassed or rushed. Texts are short and informal, and they don't necessitate a dialogue. Texts can also be read swiftly and responded to afterwards, keeping your brand in front of your customers' minds. When you text a customer, you're showing them that you're serious about their business. This is a big decision for them, and they want to know that you care about them. They also like the fact that they can reach you quickly rather than having to call a landline and maybe being sent to voicemail.
Text marketing is sophisticated and effective, connecting you to a large number of customers in the most appealing way possible. Working with reputable pros who can build up a smooth system is a good place to start. Text messages mixed with Hybrid Intelligence are used by SIMPSOCIAL to establish a Text Thread that maintains the lines of communication open. With the help of notification symbols and customer source information, you can jump into the thread at any time and always know who you're texting. Our Assigned User Designation feature allows you to know who owns each lead so you can send the appropriate notification. We also offer appointment scheduling and "Click to Call," which allows consumers who prefer to call to reach you without having to share their cell phone number. See how SIMPSOCIAL is employing innovative technology to increase dealership sales by reading our reviews. We provide free demos and enjoy demonstrating how the simple act of texting may produce a large number of leads.
WHERE TEXT MESSAGING CAN ASSIST AUTO DEALERS IN SELLING CARS FASTER!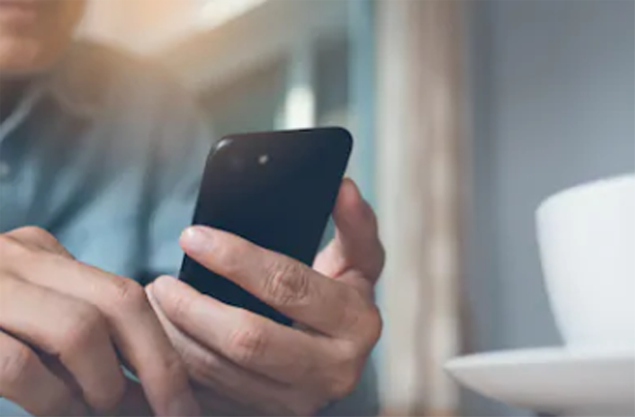 HOW MANY TIMES HAVE YOU HAD A PHONE CALL APPEAR ON YOUR SCREEN ONLY TO HIT THE DECLINE BUTTON?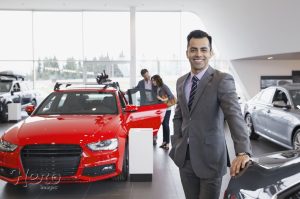 How frequently do you hit "delete" on that obnoxious marketing email that arrives in your inbox? Consider how frequently you read your texts. Isn't it true that you at least give each one a cursory glance? That's why text messaging is such a powerful marketing tool for auto dealers looking to sell more cars, and sell them faster! Though your dealership may currently rely on more traditional marketing techniques to generate new leads, it's critical to evolve and adapt. SIMPSOCIAL's auto dealer text messaging is the answer to making your job easier, generating more leads, and eventually selling more cars.
HOW CAN TEXT MESSAGING FROM AN AUTO DEALER HELP ME?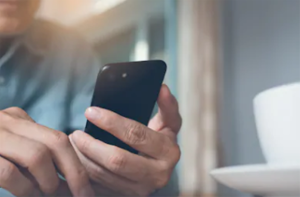 SIMPSOCIAL's
vehicle dealership is on the rise. Many people nowadays prefer texting to making phone calls or even sending emails. Our Text Ninjas at SIMPSOCIAL employ artificial intelligence to communicate with thousands of clients each day and give the greatest outcomes. To assist YOUR auto dealership in driving sales, we specialize in lead creation and client follow-up. The key to beating your local competition is to use automotive text message marketing. Another advantage of text messaging for auto dealers is this. You can be sure that when your potential consumer receives a text message, their phone will beep or vibrate, which is more than can be stated for email. Furthermore, if a potential purchaser has a query about a specific automobile, they will know who to contact. All they have to do is send a simple text message from their phone. It doesn't get any easier than this. All day, every day, we keep our phones in our pockets or purses. We can also text at any time and from anyplace. There's no need to leave the house to call the dealership with your query. Instead, customers can text whenever they want. (Don't worry, we won't find out if you text during the meeting.) It also works both ways. How many times has a potential client assured you that they would think about it and then disappeared? It might just seal the sale if you can text them a delicate but convincing follow-up message. A SMS relieves the client of the strain that a phone conversation imposes, while also being more personal than an email.
CUSTOMERS ARE ALREADY GETTING INFORMATION FROM THEIR PHONE. WITH THE POWER OF SIMPSOCIAL, ALLOW THEM TO TURN TO YOU RATHER THAN A COMPETITOR.

HOW DO TEXT MESSAGES ASSIST AUTOMOTIVE DEALERSHIPS IN SELLING MORE CARS?
What role does text messaging play at your auto dealership? Text messaging may be used by car dealerships in a variety of ways, including updating consumers about deals, following up with leads, soliciting reviews, and more. These are just a few examples of how SIMPSOCIAL clients have used text messaging to grow their businesses dramatically.
INFORM CUSTOMERS OF PROMOTIONS
You're probably aware that sales are an excellent strategy to attract customers to your dealership. However, how are you informing folks about your most recent promotion? To notify leads about your latest deals, try employing text messaging. Is it time for your big blowout sale at the end of the year? Or are you trying to get rid of some stock? A text message with a notification could be all they need to walk in the door and drive away with a new car.
CONTINUE TO FOLLOW UP ON LEADS
A brief text message is a great method to stay in touch with a potential client who has expressed interest. To tempt them, provide a snapshot of the car they're interested in, or sweeten the deal.
REQUEST REVIEWS
Beyond sales, text messaging can assist your dealership in achieving other objectives. You may, for example, send an SMS to a satisfied customer asking them to leave a positive review on your dealership's website. You might even give them a 10% discount on their next service in exchange for a great review. Consider the possibilities! The possibilities for auto dealer text messaging are virtually limitless. The best part is that messages can be customized.
SIMPSOCIAL

lead generation
TEXT MESSAGES FOR CAR SALES AT THE BEST PRICE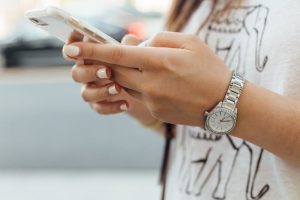 You can utilize SIMPSOCIAL to text potential consumers about a new promotion your dealership is providing, or to connect with a past client about a new vehicle update you know they'd be interested in. Rather to using typical mass advertising or marketing tactics, text messaging allows you to reach real leads personally.
Some of the top vehicle sales text messages are as follows: "By giving low prices on our 2020 models, we're making way for our 2021 inventory!" Come in today and save $5,000 on a new vehicle!" Alternatively, "Happy New Year!" Come check our holiday offers on our brand-new cars at (insert dealership name here)!" You may even make your message unique. "Hello Kim, I hope you had a wonderful weekend," for example. We still have the 2018 Toyota Camry you loved, and if you're still interested, I can get you a wonderful offer!" The idea is to make an incredible offer that your potential client can't reject. The better your SMS message is, the more individualized it is.
AUTO DEALERS' USE OF FACEBOOK MESSAGING
Text messaging isn't the only way to communicate with prospective customers. Did you realize that you may convert casual online surfers into leads for your dealership by using Facebook messaging? Facebook messaging is just another way to communicate with your next lead directly. The next stage is to use Facebook for automotive marketing. Facebook advertisements can also help you reach an audience that you wouldn't normally be able to reach using traditional marketing methods. SIMPSOCIAL leverages Facebook's advertising platform to assist dealerships in selling more cars and engaging directly with automotive customers via direct messaging. As a result, your dealership will be able to sell more cars in a shorter period of time. Automotive Facebook marketing can assist you in growing your business and achieving your objectives.
SIMPSOCIAL

TEXT MESSAGING FOR AUTO DEALER
We can assist you in generating more leads and competing with other dealerships in your area. SIMPSOCIAL can help you generate leads and schedule appointments. All you have to do now is finish the task and sell the automobiles! If you use SIMPSOCIAL, you can free up the rest of your team to complete their jobs, not to mention make their work MUCH easier. Allow our Text Ninjas to handle the heavy lifting for you! To discover more about how SIMPSOCIAL's automobile text message marketing services may help you drive sales through the (sun)roof, contact our team now!
ARE YOUR HEART BREAKED BY COLD CALLS AND EMAIL CAMPAIGNS? SIMPSOCIAL SMS MARKETING REBOUNDS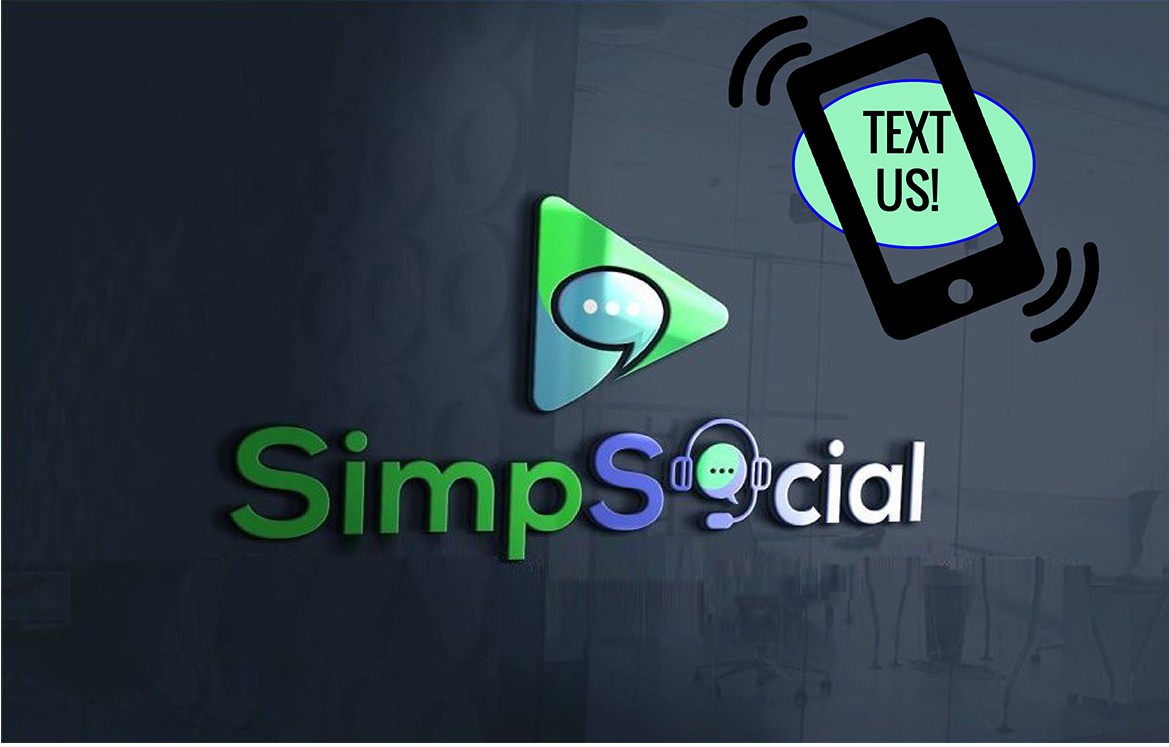 Have you ever rushed headfirst into a relationship, only to find out two weeks later that the other person is horrified by your increased degree of commitment? Perhaps you scared them away by choking them with your communication and time.
Is it just the two of us? We promise it will happen.
Marketers are in an intriguing position in the digital era. If you take up too much of a person's time, you'll almost certainly receive an Unsubscribe or Do Not Call request. If you try to be calm and allow your leads some breathing room, you can unintentionally drive them into the arms of a competition.
The key to long-term success is cultivating the appropriate kind of relationship with your precious leads. Naturally, the issue arises as to how this is accomplished.
A balanced diet of emails, phone calls, and text messages would lure leads into your open arms in an ideal world. However, as with most relationships, it's probably best to start slowly and quietly.
Text messages are the quickest and cheapest way to communicate with your leads, costing between $0.01 and $0.05 per text (unlimited and included with SIMPSOCIAL  Packages). Furthermore, SMS has by far the highest open and response rates. In comparison to email, SMS has a 98 percent open rate, while email has a 20% open rate.
"
SMS HAS A 98 PERCENT OPEN RATE, WHILE EMAIL HAS A 20 PERCENT OPEN RATE.
The response rates are similar, with SMS averaging 45 percent vs six percent for email.
When you consider that the typical person's attention span is eight seconds, it's no surprise that phone calls are difficult. In a couple of seconds, leads can quietly respond to an SMS. On the other hand, taking a phone call causes disturbance and, let's face it, may be downright annoying.
That isn't to say that phone calls have no place in the marketing world. Phone calls make sense once you've established rapport with those prospects and want to take the relationship to the next level. However, phoning too frequently or appearing on someone's Caller ID as the dreaded "SPAM RISK" will put you dangerously close to communication hell.
Of course, how are you expected to handle when you're running ad campaigns that generate hundreds, if not thousands, of leads per month? Pick the ones that pique your attention the most and move on, leaving a slew of others behind?
There's no reason to ignore a lead who ignores your initial conversation with SIMPSOCIAL . Through the combination of hybrid intelligence and text messaging, we can keep up with any volume of leads for an extended length of time. There's plenty of love to go around.
Our method combines automation and human intelligence to aid in the development of connections and the sale of more automobiles. We provide just enough automation to simplify operations while also allowing for enough human interaction to create rapport and address more difficult issues.
We want to assist you in taking your lead relationships to the next level. We give a "Done For You" solution that caters to your needs through text messaging and persistent follow up, whether it's in the present or nine months down the line.
We can assist you in converting your next lead into a committed partnership.
AUTO LEAD GENERATION'S FUTURE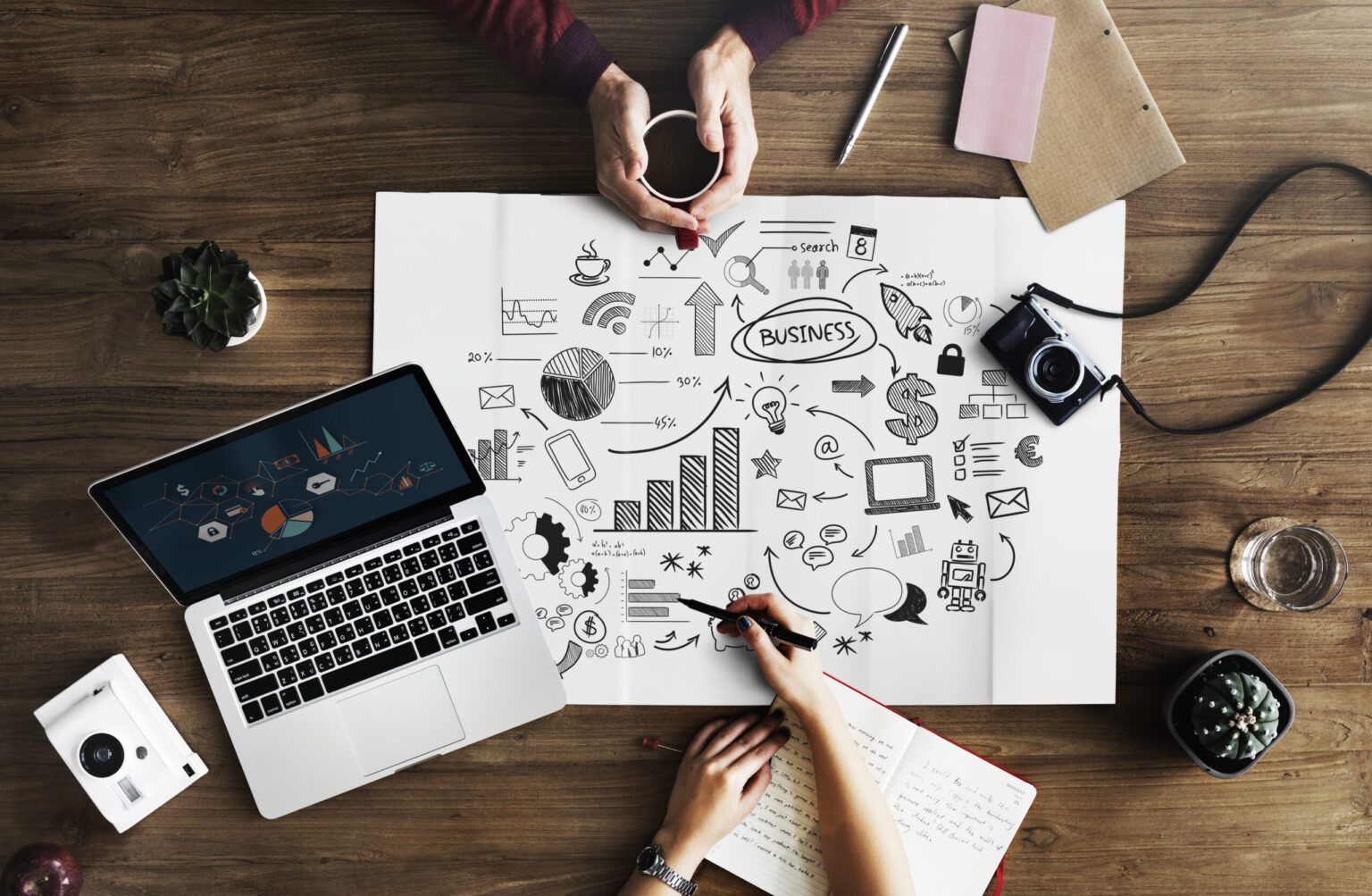 Lead generation in the automobile sector is changing at the same rate as everything else in the world. The reforms of 2020, as well as the pandemic, wreaked havoc on the auto sector and the way we sell automobiles. We'll talk about the future of vehicle lead generation in this article so you can plan your auto marketing strategy for 2021. While it may seem more convenient to stick with tried-and-true marketing strategies, if you want to stay ahead of the competition, you must keep up with the current lead generation trends. Adaptation is, after all, the key to survival. So read on to learn the latest trends in lead generation and all about the future of lead generation.
TRENDS IN THE LEAD GENERATION
 
Let's take a look at some of the biggest lead generation trends that emerged from the garbage year of 2020. (We did say it.) Every industry was touched by 2020 and COVID-19, but the automotive industry was possibly the most affected of all. That's because, in an increasingly digital environment, the majority of automobile sales still take place in person, at a dealership. (After all, you can't just order a new car and have it delivered to your house via Amazon Prime.) Yet.)
Despite the fact that the majority of those purchases are completed at a dealership, the majority of vehicle buyers begin their search online. There are several ways to apply your sales skills to your smartphone and social media in order to generate leads and, ultimately, close purchases.
As a result, as you examine how you'll find leads this year, keep these patterns in mind. These trends will not only assist you in generating leads, but they will also increase the quality of the leads you do receive.
PERSONALIZE YOUR OUTREACH
Though we lament that our technology seems to know everything about us, customers nowadays have come to expect it. A personalized approach will be appreciated by your leads, especially since they will be spending so much money at your dealership (hopefully.) It can be difficult to come up with a tailored outreach strategy for each lead. Take the time to learn about a serious lead if you have one.
The advantage of technology is that you can conduct your research swiftly and easily. Using the lead's name in a text or email, for example, is far more personal. Alternatively, noting which vehicle model and color they were interested in when they previously searched online or visited your showroom. Making the auto buyer feel unique by personalizing your approach could mean the difference between converting that lead into a sale.
THE KING OF AUTOMATION IS AUTOMATION.
Forget about content; in 2021, automation will reign supreme. The marketing automation market is rapidly expanding. Every day, more and more duties, especially those related to the future of lead generation, are becoming automated. Knowing which portions of the sales funnel can be automated for your firm – and which should be completed by a human – is the key to automation. Many of the early stages of the lead generating process, for example, can be automated. One task that robots can now accomplish is finding and narrowing down leads. No chatbot, on the other hand, will ever be able to create trust with a potential client in the same manner that a genuine salesperson can. Remarketing and nurturing your leads are two other ways marketing automation may assist you. With a single click of a button, you may follow up with multiple leads at once. You can follow up with a courteous but strong email or text to your potential car customer. SimpSocial is a solution to this problem. We can help you generate leads and schedule appointments. All you have to do now is complete the transaction.
ADVERTISING ON SOCIAL MEDIA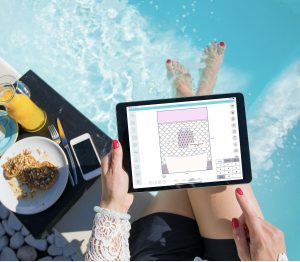 As previously said, the bulk of today's car buyers begin their investigation on the internet. As a result, you must meet them there. In 2021, social media advertising will be critical for lead generation.
SimpSocial creates social media advertisements that have been proven to convert leads into consumers. How are we going to do it? We expose the greatest, most engaging inventory and deals to the target demographic in your dealership's immediate vicinity. The era of generic, old-school television advertising has passed. In any case, your target consumer is probably reading through Facebook and not watching television. A social media ad is the best approach to entice them away from their sofa and into your business. Furthermore, Facebook is a fantastic place to start a dialogue with potential buyers!
Still not convinced if social media advertising is worthwhile for you? With only $860 in Facebook advertising, one dealership was able to sell ten automobiles. That's a fairly good return on their investment, in our opinion. With less than $1,000 in Facebook ads, how many automobiles can you sell?
MESSAGING BY TEXT
Text messaging will be the most effective technique to interact with your leads in 2021. Who doesn't enjoy sending text messages? It's low-stress and may be completed from any location. Let's face it, no one like receiving phone calls these days. Make sure you don't mistakenly interrupt your lead's workday or pleasant meal with a phone call. You may irritate or turn someone off, whether they are aware of it or not. Text messaging, on the other hand, puts less pressure on your lead but is also more likely to be viewed than email. Almost everyone reads all of the texts they get. Texts are likewise kept to a minimum. However, much of the sales dialogue can be conducted over text.
What's the bottom line? Auto dealers can use text messaging to sell more automobiles, faster. SimpSocial's hybrid intelligence system allows you to jump in and out of texts with your leads without missing a beat.
WHERE DOES LEAD GENERATION GO IN THE FUTURE?
SimpSocial is the future of lead generation, and it's already here. Consider the start of a new year as an opportunity to experiment with fresh lead generating strategies for your dealership. We can assist you in generating and nurturing leads for your dealership. Take our word for it, but don't take our word for it. Take a look at what some of our customers have to say.
WHY WILL YOUR AUTO SALES TEAM WOULDN'T COLD CALL IN THE NEAR FUTURE?
How do successful car salespeople generate leads? The answer to this question is no longer the same as it once was. For many car salespeople, cold calling was a way of life. However, in 2021, cold calling will no longer suffice. Why waste time on inconvenient, uncomfortable sales calls with people who may or may not be interested when you can more effectively target your audience? As the automobile industry evolves, vehicle salespeople must adapt their strategies as well. Nowadays, one definite technique to obtain vehicle leads is through social media marketing and advertising. Did you know that salespeople who use social media outsell their peers by 78 percent? Car salespeople, say it with me: social selling is the new lead generating. Let's talk about how a good automobile salesman in 2021 generates leads.
HOW DOES A PROFESSIONAL CAR SALESMAN PRODUCE LEADS?
It's something we see all the time. Too many vehicle salespeople and dealerships still rely on out-of-date marketing techniques. Traditional tactics include television and radio commercials, billboards, and newspaper advertisements, to name a few. When you're watching TV, how many commercials for car dealerships do you see? However, far too few car salespeople and dealerships use social media marketing. There's a reason it's called the digital age. Facebook is where your leads are. Why aren't you with us? Simply having a presence on Facebook and other social media platforms is enough for some car salesmen and auto dealers. Maybe they have a business page where they post photographs of available vehicles, content, or information about their most recent transaction. Others, on the other hand, employ a completely integrated social media strategy that includes ads, lead generation, and consumer engagement. Which type of vehicle salesperson would you prefer to be? A good car salesman understands that Facebook can assist him (or her) in selling automobiles. Yes, it's true. In fact, one of our
SIMPSOCIAL
clients paid $860 on Facebook advertising and ended up selling ten cars. That works out to just $86 per car sold! It's less expensive than making a TV commercial and has a higher return on investment. Furthermore, Facebook advertising increases brand awareness, leads, and, yes, sales.
CAR SALESMEN'S SOCIAL MEDIA MARKETING
Are you prepared to outsell your competitors and sell more vehicles? Here are some of the top auto salesman social media marketing tips. Each of these suggestions is intended to assist you in generating more leads by utilizing social media.
FOR AUTOMOTIVE, USE FACEBOOK LEAD ADVERTISING
For the automobile business, Facebook offers Facebook lead advertising that make it simple to gather information from potential leads. This is because Facebook forms may be pre-populated with a user's contact information, making them more likely to accept to share it with you.
ACT QUICKLY ON YOUR LEADS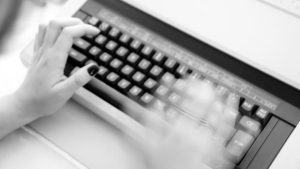 But, you might wonder, what happens next. SIMPSOCIAL is a solution to this problem. We have exclusive text messaging software that allows you to initiate a text message discussion with your lead as soon as they fill out the Facebook lead form. Because your response will be so swift, you will have a better chance of converting your lead into a customer. Our attention spans are short these days.
"Wait, a text?" you might be wondering. "You didn't make a phone call?" That's correct. A text message is far less intrusive and natural than a phone call as a follow-up to a Facebook lead form. What if a lead clicks on your Facebook ad while in the middle of a crucial business meeting, and then their phone rings? Oops. A text is a kinder, but no less effective, method.
Another advantage? Texting allows you, the auto salesman, to communicate with multiple leads at the same time. (Don't worry, we're not going to tell.) You can't do it over the phone. More autos are sold as a result of texting. It's a proven fact.
PERSONALIZE IT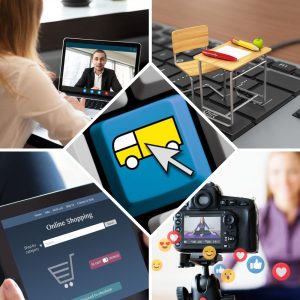 What's the best part? Each of your leads receives a unique text from us. We may, for example, give the lead's initial name and the vehicle model that persuaded them to click on the ad. "Hello Susan, I noticed you were interested in the 2019 Ford Escape! Do you have any questions concerning the vehicle that I can answer?" Right away, your lead will feel valued and have a natural sense of trust in you.
BE PREPARED TO REMOVE THINGS FROM THE INTERNET.
It's time to take things offline once you've established a relationship with your social media lead. You can offer a visit to the dealership, a phone call, or a test drive once you've established a rapport with your potential client.
APPLYING TOO MUCH PRESSURE OR PRE-QUALIFYING LEADS IS NOT RECOMMENDED.
We've covered a lot of ground when it comes to social media marketing. Let's talk about something you should never do. Don't ask your Facebook leads too many inquiries about their credit score or how much money they have for a down payment straight soon. You don't want to scare a lead away too soon, and Facebook leads aren't as committed as someone who walks into the dealership straight away.
automobile salesman on social media
TO MAKE SURE IT'S WORKING, USE ANALYTICS.
Remember to track the success of your Facebook advertising and other social media marketing strategies using analytics. We'd like to know how much it has aided you in selling more cars.
AUTO LEADS FROM SOCIAL MEDIA
Get in touch with SIMPSOCIAL today if you're ready to start finding your own car leads through social media. Don't bother
HOW WILL AUTO DEALERSHIPS ADAPT TO THE CUSTOMER NOT BEING IN THE STORE?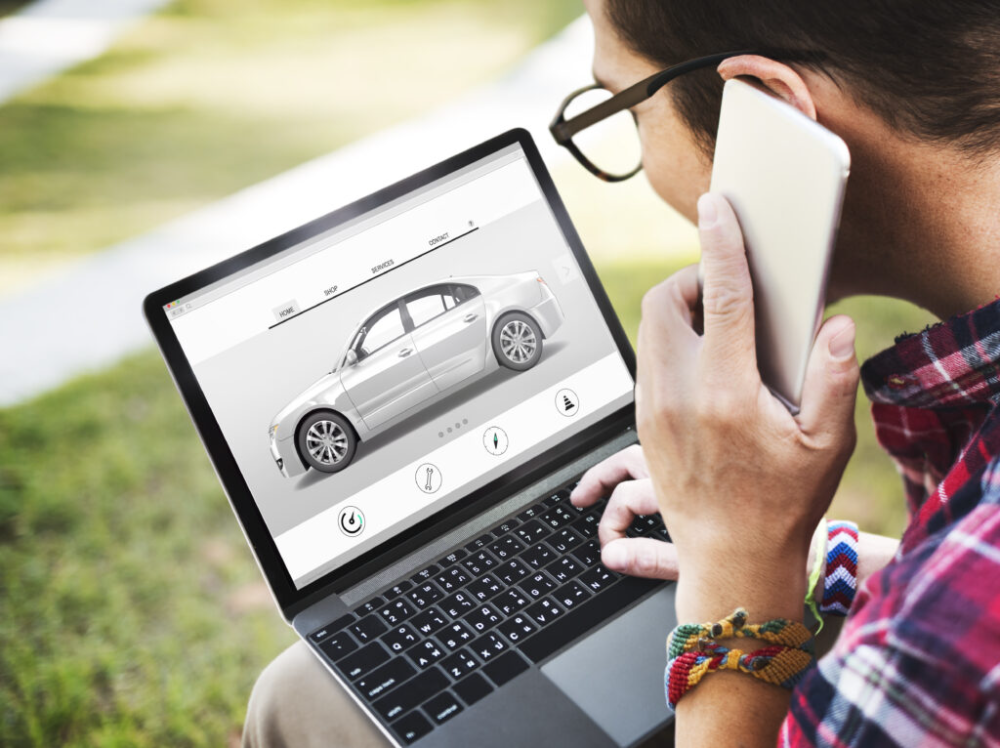 The COVID-19 pandemic has already had a significant impact on how we conduct business. The truth is that the digital retail age had already begun; the epidemic only accelerated it. One of the numerous issues we have in the car industry is that dealerships are losing clients who used to shop in-store. This means that auto dealers will have to think outside the box when it comes to scheduling appointments to see potential customers within the showroom. When it comes to generating leads, gaining more clients, and ultimately selling more cars, you must be inventive. Are you prepared to face the challenges of the year 2021? Your dealership will not survive if it does not adjust to this reality. Fortunately,
SIMPSOCIAL
 is ready to assist you in overcoming these obstacles and exceeding your dealership's objectives!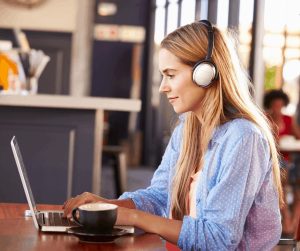 WHAT ARE THE BEST WAYS TO FIND AUTO DEALERSHIP LEADS?
Let's start with how to get leads during these difficult times. The days of cold-calling are long gone. To attract leads, today's successful car dealerships employ digital marketing methods. Don't just use billboards to target clients who are traveling down the local highway. That's the way it used to be done in the auto industry. Instead, go where your clients are most likely to be: on their phones. And, more importantly, on Facebook.
The previous methods of obtaining leads will no longer be effective. It's time to experiment with new strategies. You would not be reading this if you didn't already know that. The good news is that SIMPSOCIAL conducts all of the legwork for you when it comes to lead generation.
AUTO DEALERSHIP ADVERTISING ON

FACEBOOK

AND INSTAGRAM
SIMPSOCIAL uses Facebook to display potential clients in your area your current discounts and greatest inventory. Some dealership owners dismiss social media advertising as ineffective or wasteful, although this is far from the case. Instead of the other way around, advertising on social media allows leads to find you. This frees up your salespeople to focus on their jobs and close deals instead of chasing down leads that don't turn out.
Contact SIMPSOCIAL today if you're ready to attempt Facebook and Instagram marketing for your dealership. We manage every aspect of the campaigns for you, including campaign selection, ad creation, inventory uploading, appointment reminders, and customer follow-up, among other things. You could say we're the specialists in social media advertising for car dealerships, with over $30 million in Facebook and Instagram ad experience.
buy a car from an instagram dealership
SIMPSOCIAL is on Facebook.
The only issue with using social media to market and advertise your dealership is the massive volume of leads you'll have to follow up on. But don't worry, we've got you covered there as well.
SIMPSOCIAL's text ninjas follow up with your leads and acquire all the information that your dealers will need to assist complete the transaction (with a little help from artificial intelligence). This enables our staff to provide dealers with ready-to-buy customers. Texting is the quickest, simplest, and most cost-effective approach to filter down your prospects. Plus, who these days doesn't enjoy texting? Emailing is ineffective compared to texting. SMS open rates have been shown to be as high as 98 percent, compared to only 20% for emails, according to research. Furthermore, texting is far less intrusive than calling.
Our team follows up on a large number of leads. We send those ready to buy clients directly to our dealers to make the phone call after we locate potential customers who are showing "signs of life" and are ready to make a purchase.
HOW DO YOU GET MORE CUSTOMERS WITHOUT THEM VISITING YOUR STORE?
Don't worry if the prospect of having fewer consumers at the dealership in the future makes you nervous. Without even setting foot inside your dealership, we've got lots of suggestions to assist you close the deal.
CONCENTRATE ON DIGITAL RETAIL
When it comes to vehicle sales, digital shopping is the way of the future. This transition, however, is unsettling for many auto dealers who are accustomed to conducting business in person. Don't be afraid. There are numerous fresh and intriguing ways to sell automobiles. Get ahead of the competition and leave them in the dust with innovative digital methods that help you identify clients and sell cars in a modern, customer-friendly manner.
Even if the pandemic goes away, the age of digital retail will continue to exist. That is why a band-aid solution will not suffice. The name of the game is adjusting and adapting.
CONFERENCE VIA VIDEO IN REAL TIME
Live video conferencing with customers is one method dealerships can adjust to not having the customer in-store. SIMPSOCIAL enables live video conferencing with a single click. Meet enables you to converse with customers in the same way that you would in person. We're all used to being on FaceTime or Zoom all of the time these days. Why not use video chats to sell automobiles as well?
There's no need to install an app. Simply send a link to your client, and you can get back to doing what you do best: closing sales. While you're conversing, take them around the showroom, offer them a closer look at the vehicles they want, and even SMS them a financing application. You'll only have to plan a pickup or delivery for their ideal car, and you'll be done.
SIMPSOCIAL is a text message marketing company that specializes on auto dealerships. Not everyone will want to participate in a live video conference. However, these days, EVERYONE sends a text. Some customers will feel better at ease messaging a query. In the end, texting allows you to sell more cars, more quickly.
SIMPSOCIAL
SUPPORT FOR DEALERSHIP MARKETING
We understand that change is difficult. That is why
SIMPSOCIAL
is here to assist you.
SIMPSOCIAL
has evolved to meet the challenges of today's automotive sector. It does not, however, have to be tough. Consider using
SIMPSOCIAL
to assist your dealership in generating leads and gaining more clients. After all, if you don't change, your dealership may not last another decade. In 2020, automobile sales plummeted. That means the competition for those key leads and revenues is even tougher. In a post-pandemic society, however, more people than ever prefer to go by car. This indicates that the leads are available. All you have to do now is locate them.
SIMPSOCIAL
is constantly innovating to address the current difficulties in the automotive business and to assist dealerships in achieving their goals. We're always inventing and adapting to help YOU sell more automobiles, from our text ninjas to the latest video conferencing technologies. Your salespeople clinch the deal after we discover the leads and gather information for you.
ARE PERSONAL SALES APPOINTMENTS PERMANENTLY GONE?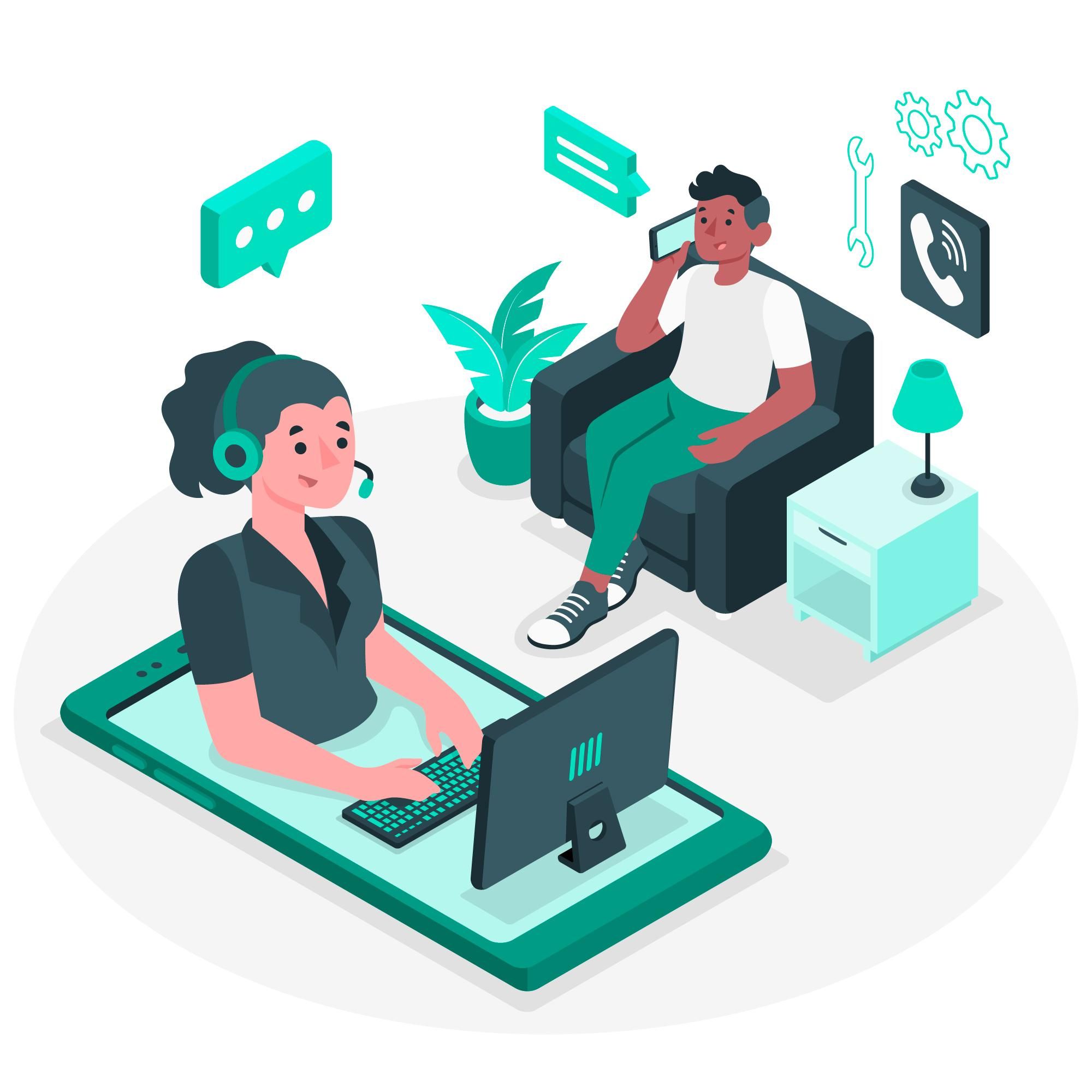 Is in-person sales appointments at the dealership for good? That's the issue on every car dealer's mind as we approach spring 2021. The coronavirus has flipped the automobile industry on its head. During the peak of the pandemic, nearly 60% of consumers who bought automobiles performed at least part of the procedure online. It's possible that the way car dealerships operate will never be the same. The good news is that there will always be clients who prefer to conduct business in person. However, the tide has shifted. We understand that selling automobiles is a people business. It's still possible! Even if customers visit the dealership, they are increasingly performing their research online. Over the previous year, we've all gotten used to conducting business from the comfort of our couches. You aren't doing yourself any favors if you haven't already invested in digital tools to make it easy for your customers to buy from you online. Even in the car business, the digital shopping era is here to stay. So, how are you going to adjust? We'll show you how to set up digital sales meetings and sell more vehicles.
GETTING DIGITAL SALES APPOINTMENTS
How can an auto dealer compete as customers adapt to tailored internet services? SIMPSOCIAL is the key. SIMPSOCIAL specializes in the instruments that distinguish successful auto dealerships from those who cling to the past. While those methods may have worked in the past, it is now time to look ahead. The internet is no longer merely for ordering books from Amazon. Your clients may go online and look at CarMax or Carvana these days. That means that beating the competition and transitioning to digital retail is as simple as putting up a website with some inventory photographs and calling it a day. In order to engage customers, your approach to digital retail for automobiles must be interactive. People will prefer to purchase automobiles from real people.
 WE'LL TELL YOU HOW THE

SIMPSOCIAL

WAY IS DONE:
DEALERSHIP ADVERTISING ON

FACEBOOK

AND

INSTAGRAM
Try using your ad budget for Facebook or Instagram advertisements instead of your next out-of-date TV commercial. You don't have to do anything yourself, don't worry. SIMPSOCIAL can design a digital marketing campaign for your business. We'll highlight your top goods as well as any current deals. We find leads for you by focusing on your entire area. Then we determined if they were ready to buy and proceeded to work the lead accordingly. We mark some consumers as hot and give them over to you because they are eager to buy. Some leads, on the other hand, require further nurturing and assistance throughout the process, which we supply.
This eliminates the tedious task of cold-calling leads, and it also ensures that you are targeting the right people. SIMPSOCIAL is the digital advertising authority for the automotive industry, with over $30 million in ad spend to date. If you're still skeptical of automobile dealerships using social media advertising, consider our client who sold 10 cars with only $860 in Facebook advertising.
Facebook and Instagram are also good places to advertise dealerships.
car-sales-appointments-SimpSocial-meet
TEXT GURUS 

FROM SIMPSOCIAL FOLLOW UP ON LEADS
The next stage is to text. Rather of making a phone call that will almost certainly go to voicemail, our text gurus follow up in the most effective way: with a text message. Customers appreciate how unobtrusive and simple texting is. And, because to our exclusive text messaging system, we can immediately follow up with the leads we get from our digital ads, which is one of the reasons it's so effective. Texting improves lead conversion and, as a result, helps you sell more cars.
SIMPSOCIAL

MEET IS THE PLACE TO BE IF YOU HAVE A SALES APPOINTMENT.
Finally, SIMPSOCIAL Meet allows you to schedule sales appointments digitally. The future of auto sales is live video conferencing. Your leads won't have to install any obnoxious apps on their phones. Simply click a link, and you'll be on your way to meet with a possible new client. While you're in your meeting, you may show them the car, showcase any intriguing features, and even SMS them a credit application. Treat it like any other sale, and you'll almost certainly gain a new customer. Many buyers still prefer to go to the dealership for a test drive once they've limited down their options. If you close the transaction at the meeting, all you have to do now is have the client come by the dealership to pick up their new car keys, and you're done.
WHAT ARE THE DIFFERENCES BETWEEN VIRTUAL SALES AND IN-PERSON SALES APPOINTMENTS?
There is some good news for you: many of the same concepts that apply to virtual sales apply to digital sales as well. You may still use all of your tried-and-true strategies to sell automobiles, even if clients won't be visiting the dealership in person until it's time to sign the final paperwork and pick up their new keys.
BEST PRACTICES IN DIGITAL SALES
CENTER YOUR ATTENTION ON YOUR CUSTOMERS
Customers nowadays anticipate more personalisation than ever before when making a purchase, especially when it comes to a significant purchase like a new car or truck.
REMAIN PROFESSIONAL IN YOUR APPROACH
A digital sales call has a tendency to be more relaxed than an in-person sales call. To close the sale, we recommend that you maintain it serious and professional.
BE YOUR ORIGINALSELF!
At the end of the day, consumers prefer to buy cars from individuals they know and trust, whether in person or online. Continue to use the same strategies that helped you sell automobiles in the past, but adapt them to the digital realm of retail.
SIMPSOCIAL

CAN HELP YOU BOOK MORE SALES APPOINTMENTS THAN EVER BEFORE.
Are you in need of additional sales appointments? Allow SIMPSOCIAL's text gurus to assist you. We'll assist you in generating qualified leads and scheduling appointments, while you focus on your work and selling cars. As a result of the COVID-19 pandemic, approximately 90% of car dealers are expanding their operations beyond their physical dealership, according to the most recent industry research. Don't allow the dealerships get the best of you! Rather, look forward to 2021 and the latest SIMPSOCIAL technology. We'll make your life easier while also assisting you in selling more autos. Please contact us right away.
WHAT ARE YOUR OPTIONS FOR HOLDING YOUR SALES TEAM RESPONSIBLE FOR VIRTUAL SALES CALLS?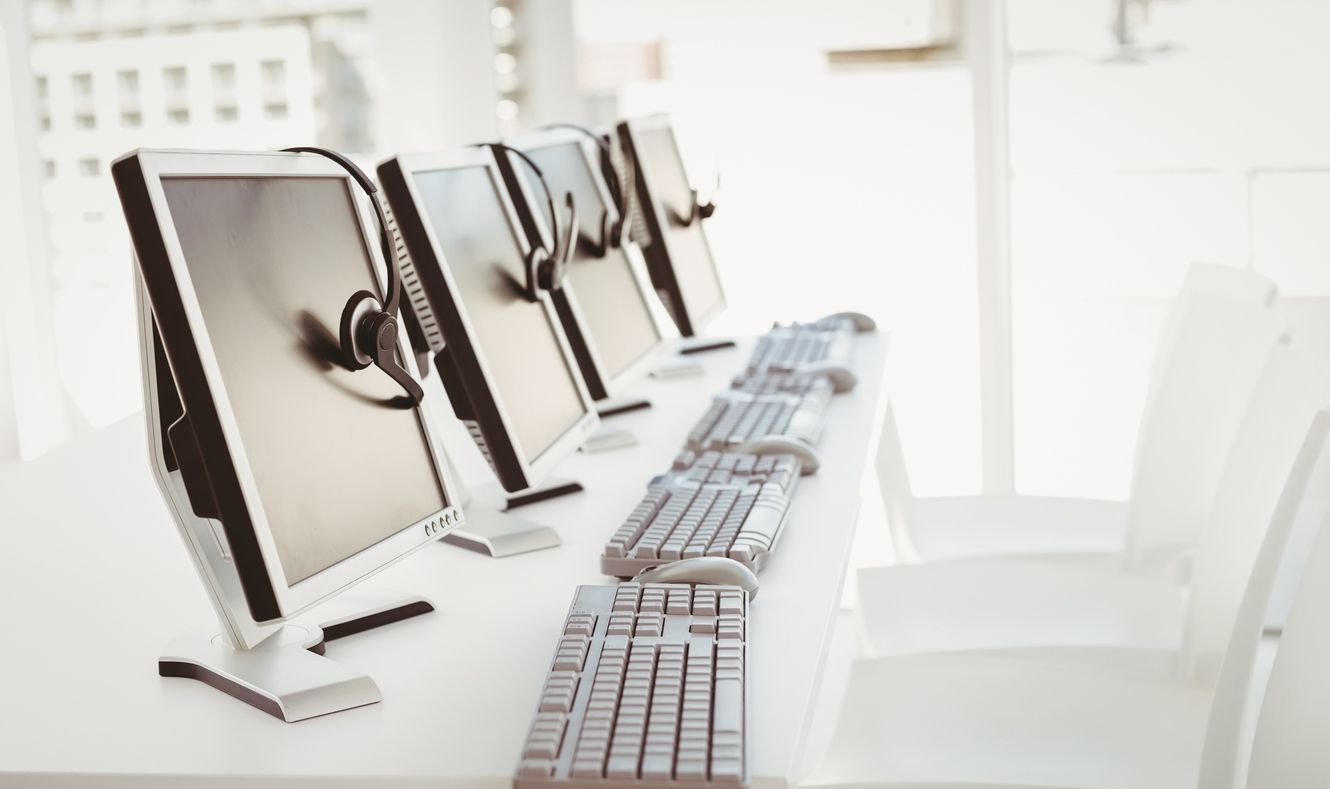 The automobile business, like many others, is transitioning to a virtual and digital environment. During this transformation, many auto dealers are grappling with the issue of sales accountability. What is the best way to hold your sales staff accountable for virtual sales calls? SIMPSOCIAL has the solution. Managers can keep an eye on their salespeople thanks to our ground-breaking technology. You can see when they're on video calls, phone conversations, or even messaging leads, that's right. You'll be able to hold your salespeople accountable in this way. You can also jump on a call and assist them with the sale if they need it. You need SIMPSOCIAL in your life if you want more sales accountability at your auto dealership. What is the definition of sales accountability?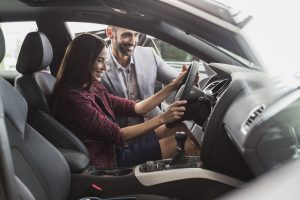 WHAT DO YOU MEAN BY SALES ACCOUNTABILITY?
Sales accountability refers to how managers work with their sales teams to ensure that everyone is on the same page in terms of goals and expectations. The word "accountability" has a negative connotation, yet it refers to much more than simply holding someone accountable when something goes wrong. It's not just about the numbers when it comes to accountability. It's all about how your staff spends their time on a daily basis. We believe in sales responsibility at SIMPSOCIAL, and we help our auto dealer clients accomplish it within their own teams. We accomplish this with our cutting-edge technology, which allows managers and salespeople to stay on the same page — literally. Our software allows managers to keep track of what their teams are doing at all times.
SIMPSOCIAL

: HOW TO IMPROVE YOUR SALES ACCOUNTABILITY
One of the most difficult aspects of managing a sales team is holding them accountable for following up on their leads, as every manager knows. The best managers, according to Forbes, ALWAYS hold employees accountable. When you add virtual sales calls to the mix, accountability becomes much more difficult. When so many components of the sales process have gone online, even the most seasoned managers may find it difficult to hold their salespeople accountable. "What does my sales team do all day?" you might think. "How many sales calls do they really make?" or "How many sales calls do they really make?" SIMPSOCIAL can assist you in finding answers to these questions. The opportunity for car dealership owners or managers to supervise their sales team is one of the many advantages of using SIMPSOCIAL. You can check how many of your salespeople are participating in live video conferences, sending SMS, and making phone calls. Our tracking software displays the salesperson's identity, if they are on a video or phone conversation, the texts they are sending, and the prospective lead they are conversing with. Accountability for sales calls make your sales more accountable There's no need to keep checking in with your salespeople or hovering over their shoulders while they're working. No conflict arises as a result of our monitoring strategy. You can even listen in on their conversations while outside the dealership! This tool helps you accomplish your job as a manager and encourages your salespeople to do theirs as well. Plus, if you'd like, you may jump on and assist with a sales call yourself. You'll adore SIMPSOCIAL's monitoring tool if you believe in sales accountability for your team. It's the best tool many sales managers have ever used, according to them.
HOW DO YOU HOLD YOUR TEAM RESPONSIBLE?
I lead my own team at SIMPSOCIAL and am known for being a CEO that is very hands-on. I have some suggestions for holding your team accountable. Here are some tried-and-true ways for achieving success.
PROVIDE THE SUCCESS TOOLS
Giving your sales team the tools they need is the greatest way to ensure their success. SIMPSOCIAL manages your dealership's advertising, follows up with leads through text, and schedules appointments for you. All that's left for your team to do now is close the deal. We make it a lot easier for your sales force to sell more cars in a shorter amount of time.
CHECK ON THEIR PROGRESS
Keep track of how your salespeople are following up on leads using SIMPSOCIAL's monitoring tool. As needed, jump on calls and provide your team with the feedback they require to succeed.
PROVIDE EXPLICIT REWARDS AND CONSEQUENCES
Finally, establish clear expectations and provide incentives and/or penalties for salespeople who achieve or even exceed them.
THE FUTURE IS IN VIRTUAL SALES CALLS.
If you're thinking to yourself, "Well, this all sounds cool, but my dealership doesn't use live video conferencing with consumers," then you're in for a rude awakening. It's time to give SIMPSOCIAL's live video conferencing a shot. Virtual sales calls are the way of the future in sales. We now use Zoom and Google Meet for anything else. Why not offer automobiles as well? You're missing out on significant business if you're not currently doing virtual sales calls for consumers who prefer doing things online rather than visiting the dealership in person. Although in-person sales visits aren't necessarily dead, it's time to start using live video conferencing for those who have become accustomed to purchasing from the comfort of their couches during COVID. Customers' virtual sales calls Calls to virtual salespeople The nicest thing about SIMPSOCIAL's virtual sales is that you have options. To communicate with leads, your salespeople can use live video conferencing, normal phone calls, or even texting. SIMPSOCIAL allows you to communicate with your customers in whichever way they desire. SIMPSOCIAL Meet, our live video conferencing tool, is the most recent technology we've developed to assist auto dealers sell more cars. No one needs to install an inconvenient third-party app on their phone. Simply send a link to your lead via text message. They're in! They click, and they're in! It's similar to a Zoom meeting, but it's more simpler. Live video conferencing isn't only the way to sell vehicles in the future; it's now here. You're in the past if you're not using video calls to sell cars.
HOLD YOUR SALES TEAM RESPONSIBLE FOR SUCCESS.
It's time to use SIMPSOCIAL if you're an auto dealer or sales manager who wants to hold your sales team accountable for their outcomes. Get in touch with SIMPSOCIAL today to learn how we can help you sell more automobiles!
ARE FACEBOOK EVENT COMPANIES VALUE FOR MONEY?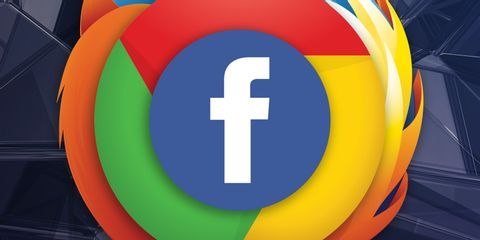 Automobile dealerships must be aware of a growing trend in the industry, and it is not a good one. We believe this is a significant enough issue to warrant its own blog post. Facebook event firms are leading the way in this trend. While these firms may appear to be beneficial and assist you in selling more automobiles in the short term, they can have a significant negative influence on your dealership's reputation in the long run. It may appear appealing to sell a large number of automobiles rapidly with these businesses, but if your reputation and that of your dealership are important to you, they are ultimately not worth it. In the automobile sector, trust is vital, and buyers won't buy cars from dealerships they don't trust. Do you want your dealership to flourish immediately and risk losing its reputation, or do you want it to succeed over time? You don't have to choose between the two with SIMPSOCIAL. The final fact is that Facebook event businesses are not only ineffective, but they can also harm your dealership's reputation and ability to conduct business in your market. SIMPSOCIAL, on the other hand, uses Facebook to help you sell more cars in an honest and ethical manner. Facebook event companies should be avoided.
WHY SHOULD YOU STAY AWAY FROM FACEBOOK EVENT COMPANIES?
This is how it works: a lot of Facebook event companies are making bogus claims about how much they'll pay for trade-ins. These event companies create a separate Facebook page from your dealership's main page so you don't see the negative feedback that accumulates. This is a huge problem for your dealership, especially if you're in a small area. These Facebook event companies are only selling a limited amount of automobiles because they are deceiving consumers into believing they would get more money for their trade-in than it is worth. We see it all the time, unfortunately. The dealership's owner has no idea what's going on because one of these companies employs their GM, GSM, or sales manager, and the owner has no concept the second Facebook page exists. You won't be notified of bad ratings because they created a separate Facebook page. You simply believe that your staff is doing an excellent job of selling automobiles. Your general manager makes a lot of money from these sales and then departs the company. The dealership's owner is left to cope with the consequences of the negative evaluations, while the GM just walks on to the next position.
WHY IS IT IMPORTANT FOR MY DEALERSHIP TO HAVE FACEBOOK REVIEWS?
You may be able to avoid poor reviews on your dealership's main Facebook page, but you can't avoid the reality that people who see the negative reviews will always despise your dealership for deceiving them and falsely advertising. These negative Facebook reviews generate a lot of negative exposure for your dealership.
THE REPUTATION OF YOUR AUTO DEALERSHIP ON FACEBOOK
What are a few poor Facebook reviews if my dealership is selling more automobiles, you might wonder. The issue is that unfavorable online reviews these days are a disaster for any dealership. In the automotive sector, we are living in the digital retail era, which isn't going away anytime soon. This is why you should be extremely cautious of so-called "Facebook event companies." Be wary if someone tries to create a secondary Facebook page for your dealership from your main page. They're almost certainly doing it for a cause. They don't want you to see the negative feedback you're getting as a result of their fraudulent web marketing. The smaller the market in which you operate, the more unfavorable Facebook reviews will hurt your dealership. Reputation of car dealerships Dealership reputation on Facebook What happens on Facebook does not remain on Facebook indefinitely. It makes no difference how many automobiles you sell today. You'll come to regret it if you damage your market's reputation. Furthermore, if you don't have many Facebook reviews already, those negative ones may be the only ones available online for your dealership. At the end of the day, selling automobiles isn't worth it if you have to deceive and lie to your consumers. Honesty and integrity are highly valued by customers. That is why we want dealership owners and the entire automobile industry to be aware of the problem. Stop lying to and misleading dealership customers with Facebook event companies. Digital media is altering the auto-buying experience, but only in a positive way if car shops are to survive.
AT SIMPSOCIAL, WE DO DEALERSHIP MARKETING ON FACEBOOK THE RIGHT WAY.
The good news is that just because Facebook event businesses are awful doesn't imply you shouldn't use the social media platform to promote your dealership. Contrary to popular belief, this is not the case. Many auto dealerships require Facebook in order to be successful. All you have to do is do it honestly and fairly, so you don't end up hurting your business's reputation. SIMPSOCIAL is the industry leader in automotive Facebook Dealership marketing. We don't make fraudulent claims, and guess what? We still sell a lot of automobiles on Facebook. With $860 in automotive Facebook marketing in April 2020, one of our clients sold ten automobiles. That works out to just $86 per car sold. We've already spent $30 million on Facebook ads and aren't finished yet. Our data enables us to better understand conversion patterns and how to create advertising that effectively convert leads into customers. SIMPSOCIAL dealership marketing How are we going to do it? We offer visitors around your dealership the best inventory and the most recent specials. We take them straight from Facebook and Instagram to your dealership and into their new car. We are the dealership marketing proof that selling vehicles on Facebook doesn't require lying. So please don't do that! Instead, put your faith in SIMPSOCIAL's automobile marketing professionals. We'll assist you in selling cars while maintaining the trust of your market and clients.
WHY ARE PUSHY SALES APPROACHES A THING OF THE PAST?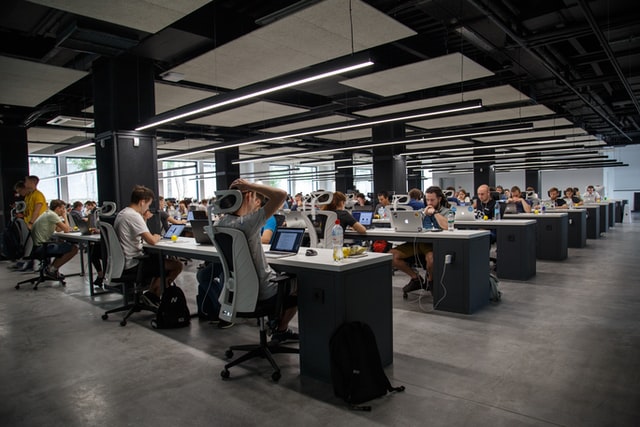 When most customers are asked if they enjoy buying a car today, the overwhelming response is NO! According to one poll, most Americans would sooner do their taxes or give up sex than go auto buying. Yikes! Dealerships must modify their business practices in order to thrive and compete with startups such as Tesla, Vroom, and Carvana. Some of you may disagree with what I'm about to say, but please give me a chance to explain myself. There are more effective ways to sell vehicles than putting clients through the wringer.
THE AUTO INDUSTRY'S CURRENT PROBLEM
The global chip scarcity, a drop in truck drivers to convey freight, a lack of inventory, and finding out how to sell automobiles in a post-pandemic environment are all difficulties that today's car dealerships are dealing with. Let's face it: in the auto industry, aggressive sales methods are the standard. The automobile industry has developed a dependency on aggressive and demanding sales practices. CRMs have contributed to this mindset. Salespeople are under tremendous pressure to sell cars to leads as soon as possible. Many auto purchasers, on the other hand, aren't ready to buy a car just a few days after contacting a dealership. Many leads require more time to mature. The problem is that most dealerships don't have the resources to follow up on leads for more than a week or a month. As a result, when those leads are ready to sign the paperwork, they go elsewhere. And where do they intend to go? To automobile dealers who do not employ these strategies, such as Vroom and Tesla. The automobile sector must evolve. It's time to ditch ineffective sales approaches like cold calling in favor of a system that truly works. Are individuals being treated the way they want to be treated in dealerships? a pleasant salesperson who assists consumers On the computer, a call center agent
WHAT ARE THE OPTIONS TO PUSHY SALES STRATEGIES?
You're probably wondering how I'll sell any cars if I don't utilize forceful and aggressive sales tactics. How am I going to keep my volume where it needs to be while meeting my quotas? The key is to follow up on leads. We've been doing this at SimpSocial for a while and have done a lot of study. We discovered that, across all lead suppliers, the average duration from lead to sale is 43 days. It's been 43 days! Is your dealership spending that much time following up with leads? No, I don't think so. SimpSocial is the answer. We have the capacity to follow up with leads indefinitely with SimpSocial : until they buy or die. When you use SimpSocial , you create a working lead pipeline. Here's how it works: several of our clients can generate up to 3,000 leads. They're all in the middle of the purchasing process and haven't responded. We send a text message as a follow-up (text messaging is the way to sell more cars, by the way.) Depending on the message you deliver, a pipeline of roughly 3,000 leads yields a 10% response rate on average. That's a total of 300 answers! You now have 300 leads who are ready to start talking about buying a car. You pursue consumers based on when they want to buy a car, not when you force them to buy a car, if you follow up correctly and completely, including using SimpSocial 's "Pause" feature. There's no need to be concerned, though, because there's never a shortage of people to talk to. Customers will always wait in line for you to speak with them and advance them to the next step in the purchasing process. Perhaps it's the customer from our previous example who appreciates your patience and follow-up (as well as the fact that you treated them like a person), and they're ready to schedule an appointment to see the dealership. The main line is that if your funnel is large enough, you don't need to be aggressive or forceful because you have a lengthy line of clients waiting to speak with you. When SimpSocial I works silently behind the scenes as a partner for your dealership, delivering leads across the purchase funnel, you have the right amount of follow up.
AN EXTREMELY HAPPY SimpSocial CLIENT
One of our clients has one B2C employee left. She is responsible for 1100 leads every month for their dealership on her own. She isn't overworked or irritable. In fact, she claims to be capable of much more! She gives a lead to a salesman once she has a lead that is ready to come into the dealership. Your sales crew can focus on what they do best: selling vehicles, thanks to our system. Not spending all day on the phone phoning people who are unlikely to pick up the phone, and not wasting hours in a CRM. They'll be swamped with appointments with customers who are serious about buying a car! Instead of using your CRM, consider SimpSocial . SimpSocial 's system is effective. businesswoman who is upbeat
STOP USING PUSHY SALES TECHNIQUES AND INSTEAD USE SimpSocial .
It's time to change gears from aggressive sales strategies of the past and try a new approach to getting the job done. I truly feel that adjusting sales strategies is critical to the automobile industry's survival. I want dealerships like ours to prevail in their battles with enterprises like Carvana. If you're ready to take on the modern world of vehicle sales, contact us to learn more about SimpSocial 's system. Let's sell more cars and put more dreams in people's driveways!
SimpSocial CAN HELP YOUR DEALERSHIP IN THE FOLLOWING WAYS
After a tumultuous few years, many auto dealers are hoping to recoup. It's time to rev up your engines and bring them back to life. Consider teaming with SimpSocial if you're concerned about the worldwide picture of the auto industry as you plan for your dealership's future. With our cutting-edge technology, Text Ninjas, and effective Facebook ads, we help dealerships sell more automobiles, faster.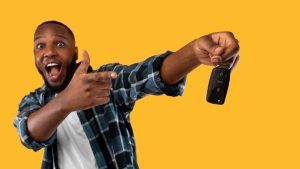 We collaborate with your dealership in order to help you sell more vehicles. Our goal is to provide you with qualified leads who are ready to visit a dealership and purchase a new (or used) automobile. Please contact us right away to find out how we can assist you in selling more cars in the coming year.
Car Salesman Training Tips: 12 Secrets to Creating Dealership Buzz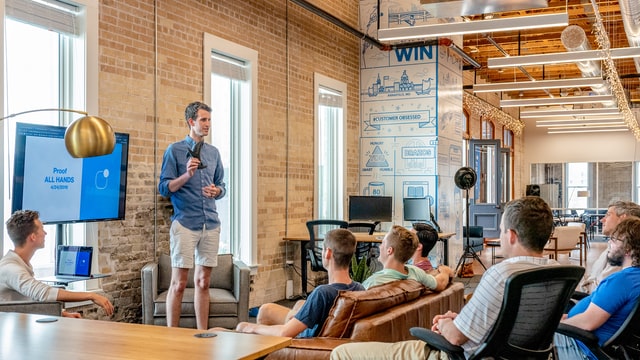 In 2018, over 81 million automobiles were sold worldwide. There were no two buyers or sales that were alike. That's because everyone's budgets, backgrounds, wants, and demands are different. Each sale is worth more than the car's purchase price. Purchasing a vehicle is a highly emotional decision. The sale is influenced by how consumers feel about your dealership, the automobile, the salesperson, and the pricing. In less than a minute, a nasty or insensitive salesperson can destroy a contract. Customers will depart if your auto lot is unpleasant. Salespeople should be friendly, courteous, and reliable. Do you want visitors to your vehicle lot to have a good time? Do you want a bigger piece of the increasing auto sales pie? Continue reading to discover the 12 secrets to effective auto salesperson training.
1. Be familiar with your product.
12 Unknown Facts Tips for Car Salesman Training 1 Make a Dealership Buzz Yes, knowing how to communicate with clients is critical. It's more crucial to be knowledgeable about the vehicles you're selling. You must be well-versed in automobiles. Consumers are looking for someone who can talk about features and performance. Some purchasers will ask you questions to see if you know what you're talking about. A car is a significant investment. The buyer does not want to be persuaded to buy by a fast-talking salesperson. They want to talk about the car with someone who knows what they're talking about. New salesmen require time to become familiar with each vehicle. Tell them to write down any questions they have, then confer with someone else at the dealership to receive the answers they need. It's critical to say something like, "I don't know the answer, but I'll find out for you." Never, ever, ever, ever, ever, ever, ever, ever, ever, ever, ever, ever Most people do their homework on autos online before going to a dealership. They won't trust you if you lie, and you'll lose the sale. When a car shopper understands more than the salesperson, they may feel compelled to request someone else. Alternatively, they can leave the dealership. Along with knowing specific details about individual vehicles, every salesperson should be familiar with the current inventory. If a car customer doesn't like the model they came in to see, be prepared to offer a different option.
2. Be kind and upbeat.
Make eye contact and provide a solid handshake when you meet a possible buyer. Let folks know you're delighted to meet them and eager to assist. Be truthful in your words. People can tell if you're acting cheerful or false. Be ecstatic that you have a consumer interested in purchasing a vehicle. Never make disparaging remarks about your competitors. Don't retaliate if a customer complains about another dealership. Listen carefully to see if any of the difficulties may be resolved. Also, be polite and upbeat with your employees. Everyone knows someone who purchases automobiles. Make friends with folks from all departments of the dealership. All of the salespeople, technicians, service writers, and office workers are on the same team.
A positive work environment reflects good on the dealership.
Car Salesman Training Tips: 12 Secrets to Creating Dealership Buzz 23. Keep an eye on the operation You should also be familiar with how the dealership functions in addition to the cars. Keep an eye on the inventory. How many units were sold in a given month? How many auction purchases have you made? How many customers returned a vehicle? You know what's available to potential purchasers if you keep up with the stock. Take a walk around the parking lot and look at the cars. Alternatively, inventories can be tracked using customer relationship marketing (CRM) software. What matters is that you understand what you have to offer potential clients. This involves a thorough understanding of the service department's operations. Keep an eye on seasoned salespeople. Ask questions until you're sure you understand the best way to serve car buyers.
4. Acquire knowledge of CRM (Customer Relationship Management) software.
Tracking sales calls and potential clients is easier than ever with CRM software. However, the program is only useful if you understand how to utilize it. Don't skip this part of your education to hurry out on the floor and sell. CRM software helps schedule appointments, do client research, and communicate with potential buyers. Train every new sales person on how to use CRM tools. When a salesperson is proficient with CRM, they reduce clerical work. That means they can focus on getting leads and selling cars. Mobile CRM apps let sales teams stay in touch when they're out of the office. It's also useful for new hires who are learning about inventory. CRM software is efficient. It also holds staff accountable for assigned tasks.
5. Be Professional
Salespeople should look, act, and behave in a professional manner. A clean, crisp professional look evokes confidence in your abilities. Professionalism extends to your office. Organize your desk. It's bad to see a desk covered in food wrappers, inappropriate photos, and messy piles. Customers may assume your messy desk means you don't know what you're doing. If they worry you'll make mistakes with their deal, they won't want to work with you. Professionalism includes how you talk about other car dealers. Never bad mouth the competition. Customers don't want to hear it. It makes you look bad, not the other dealership. Focus on providing a mature, knowledgeable exchange with everyone who enters the dealership.
6. Listen to Your Customers More Than You Talk
Many salespeople are conversationalists. That's a great asset since you're dealing with new people every day. But to make a sale, you must be a great listener. The best way to learn how you to help a customer is to listen. Let them tell you what they need. Why are they buying the car? What's the budget? Do they need to finance? People like to talk about themselves. Ask questions, then listen to the answers to build rapport. Pay attention to details. Ask questions to clarify any gray areas. The more you know, the better you'll understand what they want and need. A good conversation goes a long way in building a solid relationship with a potential car buyer. Don't be a pushy salesperson. Be a good listener. Knowing when to talk and when to be quiet is a sales person's superpower.
7. Match Your Style to Your Customer
Mirroring is a technique where the salesperson reflects the customer's way of speaking. If you're similar to the customer they find you likable. Use the customer's speaking style including volume and mannerisms. Let the customer decide how fast or slow the sales process moves. When you mirror the customer you form an unspoken favorable connection. That rapport can help make the sale.
8. Be Patient, Not Pushy
It's important not to come across as pushy when working with customers. Don't be aggressive. Be patient. Buying a car is a major decision. If you pressure someone to buy too fast, they may leave. Instead, give customers time and space. Support them by answering questions and providing options. A good rule is to treat every customer as if they own your business. Treat them with respect. If you're patient their car-buying experience is pleasant. Happy customers buy cars from you again. They tell their friends and family to buy cars from you. They give good ratings on customer satisfaction surveys. If you're rude or demanding, people warn others to stay away from you. Being patient leads to more sales, happier customers, and referrals.
9. Dress for Success
If your company has a dress code, follow it. If it doesn't, create your own. You want to look professional, clean, neat, and confident. Your first impression can make or break a sale. Whether you wear business casual clothing, or a shirt and tie it should be clean and pressed. Wear comfortable, but professional shoes. Never wear sandals or tennis shoes. Show up for work in shorts and sandals and people wonder if you know what you're doing. If you smoke, make sure you don't smell like an ashtray. Don't overuse your cologne. Dress and behave in a professional manner. Choose pleasing, neutral colors. You want people to notice you, not your clothes. Remember, buying a car is a major decision. Be serious about your part in the process. Bring your A game by looking and acting like a professional. The payoff is more sales and referrals.
10. Get the Details Right
When you meet a potential customer on the car lot, make a point of remembering their name. Learn and remember the details about the car they want. Compliment their choice of model and color. It's an easy way to remember the info. Let the buyer know you understand what they're saying. Treat them like a friend. Listen to any concerns. Pay attention to price range, style, and features the customer wants. There's nothing more annoying than feeling a salesperson isn't paying attention. If someone wants an SUV don't show them a compact sports car. If a potential customer explains budget concerns, respect them. Don't ignore their request and show them a more expensive model. When you get the details right you build a good rapport. When you listen to customer concerns and desires, you both get what you want. The client gets the right car. You get the sale. The bonus is you earn their trust and future business.
11. Be Honest
The worst thing you can do as a car salesman is to be sneaky. Don't use questionable tactics. Don't lie or make false claims. More often than not, you lose the sale. You also lose your reputation as trustworthy. Never lie to customers. Don't tell them you have a particular model when you don't. If you make up a mileage rating and it's wrong, customers assume you lied. You'll lose their trust and business. If you don't know the answer to a question, say so. Tell them you don't know but will find out. Then, ask a reliable source for the information and report back to the customer. Never tell customers something because it's what they want to hear. It's tempting to please someone in hopes of a sale, but lies don't work
Accelerate Your Auto Sales: 10 Promotion Ideas to Increase Your Monthly Revenue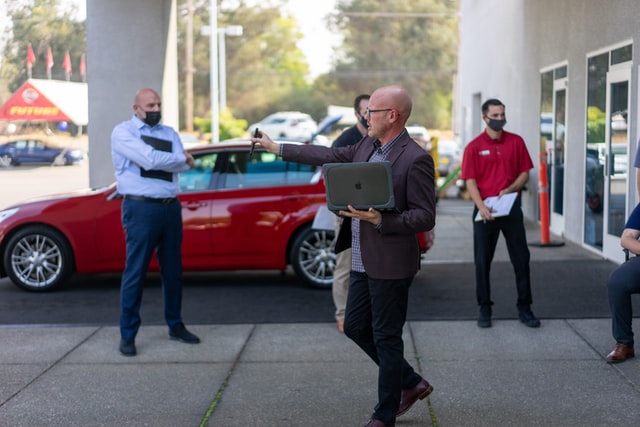 In the United States, around 17 million non-commercial vehicles are purchased and sold each year. However, with so many dealerships competing for the same clientele, standing out is essential if you want to profit from any of those purchases. Continue reading if you want to increase your monthly earnings and get more high-quality leads. We've compiled a list of 10 auto sales promotion ideas that you should implement right away.
1. Become Involved in Your Community
Getting involved in your community is one car marketing technique that will not only help you grow your reach and consumer base, but will also help you boost your reputation. There are a plethora of methods to demonstrate your support for your neighborhood. Sponsor a 5K to generate funds for a good cause. Purchase ad space at a nearby sports park. Make a raffle basket donation for a city or local school event. For vehicle dealers, several of these duties also serve as tax deductions. They're fantastic for demonstrating that you care about your consumers beyond just their business. They're also excellent for gaining attention. Visitors from out of town attend charity, sporting, and other community activities, exposing them to the neighboring towns. Accelerate Your Auto Sales: 10 Promotion Ideas to Increase Your Monthly Revenue 12. Organize a Giveaway For firms in any industry, social networking is an excellent free or low-cost marketing alternative. While sponsored ads are a fantastic option (we'll get into that later! ), there are other options. , there are plenty of other low-cost strategies to expand your social media following and reach a larger audience.
2.Hosting a giveaway is a fantastic idea.
Giveaways might be as simple as gift cards to local shops or a free vehicle wash, or as large as a year of free oil changes, a service discount, or even a credit toward the purchase of a new automobile. To enter, urge your followers to like and share your post, as well as tag additional people who might be interested in the prize. To maximize the reach of your post, offer extra entries into your contest for each share or friend that they tag. Remember to make it a requirement for anyone who wants to enter your giveaway to like and follow your page! That way, they'll keep seeing your other postings and updates even after the giveaway has ended. Complimentary Car Service Emails are a great way to thank your previous customers. Not all automotive marketing strategies are designed to attract new customers. For most people, buying a car isn't something they do every year, or even every few years. However, it is still necessary to maintain your contact with prior consumers. If people have favorable recollections of doing business with you, they will be more likely to become repeat customers when they need a new automobile for themselves or their family, or when friends ask for referrals.
3.There are a variety of ways to thank past customers.
One option is to send out weekly or even monthly emails with servicing, oil change, and vehicle wash specials. You can also include seasonal suggestions for your consumers, such as how to care for your car's paint in the winter or how to clean leather and cloth seats during the hot summer months. Another unique touch is to call your customers on the one-year anniversary of their new automobile purchase to see how they are doing. This confirmation could be in the form of an email or, even better, a mailing. Include a discount offer for an oil change or car wash, or remind them about your referral program.
4. Use social ads to reach out to specific customers
For years, social media advertising has been on the increase. In fact, 92 percent of small businesses say they intend to spend more on social media in the coming year. Ads on social media platforms like Facebook and Instagram are distinct in that they employ algorithms to generate more qualified leads. These platforms, like search engines, keep track of the websites and searches visitors visit. They then utilize this data to serve ads that are related to the searches made.
5. Promise to match any competitor's price.
If nearby dealerships are selling their automobiles for a fraction of the price of yours, it won't matter how much effort and money you put into these car dealership marketing methods. Consider offering a price-match guarantee unless you can't afford to sell your cars for less than what you're asking. This will ensure that you never lose a transaction because a buyer discovers that he or she may save a few hundred dollars by purchasing a home down the street. Nothing will stand in the way of your marketing campaign's success or exceptional customer service if you do it this way.
6. Provide a Referral Incentive
Accelerate Your Auto Sales: 10 Promotion Ideas to Increase Your Monthly Revenue 2 It's always a good goal to convert first-time consumers into recurring customers. When it comes to buying automobiles, though, your customers are unlikely to return more than once a year. That doesn't rule out the possibility of them telling their friends about your business and generating numerous sales per year as a result. Providing exceptional service is the first step towards encouraging referrals. If you distinguish yourself from other dealerships, your reputation will help you attract at least a few new consumers through word-of-mouth. Encouragement can help you significantly improve the number of consumers you acquire through referrals. Consider providing an incentive as a way to accomplish this. It might be anything from a monetary incentive to complimentary oil changes or car washes, as long as your clients are encouraged to tell others about your dealership.
7. Advertise in places where buyers are already looking.
Only around 15% of new automobile buyers pay cash, and even that number is declining. Before they start browsing for a car, the bulk of your buyers will look into financing possibilities. Targeting buyers while they're still in that stage of the process will help you establish a relationship and create an impact before they start looking at other shops. Marketing your business on sites that help auto buyers get financing will generate high-quality leads, unlike other internet advertising options. Instead of web surfers scanning through social media and seeing your paid ads, you know they're looking for a car if they're already on those sites.
8. Use freebies to promote your service department.
The importance of web-based marketing cannot be overstated. Traditional approaches, on the other hand, should not be fully replaced. Direct mail marketing, particularly that which includes freebies and promos, is an excellent approach to attract clients. While it may be difficult to offer freebies on auto purchases, if you have a service department, you can offer a variety of promos. Offer complimentary car washes with every service, a year's worth of tire rotations with new tires, and other little discounts and promotions to entice clients to select your service department over your competitors'.
9. Make a Statement in the Crowd
You need more than marketing methods to stand out when you're selling the same automobiles, prices, and incentives as your competitors. One method to do this is to use a novel strategy to separate yourself out from the pack. Car salespeople have a negative image for being pushy and more concerned with sales than with customers. Instruct your salespeople to take a step back to reverse the trend. Then, in your advertising, emphasize this distinction. Customers who are tired of the anxiety and stress of buying cars from pushy salesmen would benefit from this.
10. Provide discounts to Uber and Lyft drivers
If your dealership is in a major location where Uber and Lyft are prominent, you have a unique opportunity to promote your business and attract customers. For your dealership, offering promotions and discounts to Uber and Lyft drivers has two key advantages. First, with so many individuals using Uber and Lyft to make money, you'll get a lot of traffic from drivers looking to enhance their ride. Then, when they start picking up riders in their new automobile, they'll be advertising for you for free, thanks to a license plate bracket or sticker on their vehicle bearing your dealership's name.
Putting These Car Sales Techniques to Use
Upping your promotional techniques, from hosting giveaways to delivering specials, smarter internet marketing, and more, is a necessary if you want to increase your dealership and your customer base. Whatever car sales promotions you choose for your dealership, you can count on them to assist you start generating more high-quality leads and increase your revenue month after month. Contact us today if you'd like to learn more about direct mail marketing, getting better leads through wiser ad placement, or other online marketing strategies.
Every car dealer should read this: How to Convince Someone to Buy Something They Don't Need
Every year, more than 6 million Americans purchase new automobiles. In addition, roughly 40 million Americans buy used cars on a yearly basis. This indicates that around 15% of the overall population of the United States will purchase an automobile in any given year. However, this does not mean that new and used auto businesses would have an easy time selling cars to potential customers. Car dealers need to know how to persuade people to buy something even if they don't need it in order to run a successful business. Many consumers visit vehicle lots and tell dealers they're "just browsing," making it difficult for dealers to meet their monthly sales targets. Dealers can persuade individuals to go from "just looking" to "we'll take it!" in a hurry in a few ways. See how to accomplish it in the video below.
Begin by introducing yourself to the group.
It's critical to start creating a rapport with customers on your vehicle lot from the minute you first speak with them. If a consumer doesn't trust you to guide them through the process, they are unlikely to buy a car from you. With that in mind, you should introduce yourself and pass over your business card to your first customer. Customers are frequently asked, "Can I help you with something?" by vehicle salespeople, which makes them feel as if you're attempting to sell them something straight immediately. When you introduce yourself to a customer, you lessen the possibilities of them shooing you away with a curt "I'm just looking!" It will allow you to break the ice and get to know them better before you try to sell them something.
Smile!
When you initially approach a consumer who has come to your vehicle lot, you want to exude confidence. You should also project a sense of professionalism. Most importantly, when shaking a customer's hand and introducing oneself, you want to have a wide smile on your face. People who grin come off as more likable and polite than people who don't smile, according to a study done by Penn State University in 2016. It was also discovered that those who smile are viewed as more competent than those who are less sociable. You clearly don't want to convey the idea that you're trying to impress others by faking a smile. However, you should make every attempt to greet consumers on your vehicle lot with a genuine smile, letting them know that you appreciate their visit and are delighted to assist them in any way you can.
Gauge What a Client Is Searching For
It'll be time to get down to business once you've introduced yourself to a customer and flashed them a smile. However, before you start arbitrarily trying to pitch a customer on multiple cars, you should do your best to figure out what a consumer might be looking for on your lot. You can incorporate a variety of inquiries into a conversation with a consumer to discover more about what they might wish to buy. Some of these inquiries are as follows: "What type of car do you now drive, and do you enjoy it?" "Which features do you wish your present vehicle had?" "What do you do with your existing vehicle?" "Is there a particular sort of vehicle that you believe would be more suitable for you and your family than your existing vehicle?" "Have you seen anything on our automobile lot that has piqued your interest so far?" You shouldn't overwhelm a consumer with a million inquiries and give them the impression that you're going to launch into a sales presentation. But you should do everything you can to learn more about them and their requirements. It will be easy for you to recommend cars on your lot that they may enjoy.
Offer to show someone a car that they will enjoy.
After you've gone over some of the above questions with a customer, you should ask one last inquiry for the time being. "Would it be OK if I showed you a couple cars on our lot that would work well for you?" says the question. This is the moment when you'll get your chance to shine. If a consumer says yes and agrees to look at some of the vehicles on your lot, you can begin attempting to offer them something they'll enjoy. Make a brief list of cars that you think a customer will like using all of the information you've acquired up to this point. Take them on a tour of your lot and show them the automobiles one by one, explaining some of the features that each vehicle has.
Explain only the most important aspects of automobiles.
It's your job as a car dealer to know every feature that's hidden inside a vehicle. You should know all there is to know about an automobile, from the size of the engine under the hood to the safety measures that are designed to keep people safe while on the road. When displaying cars to buyers, you need also know the vital aspects to emphasize. Some auto salesmen are prone to getting carried away and bombarding customers with dozens of features at once. While this may appear to be beneficial, it will only confuse individuals and make them feel as if they need to do more study before purchasing a car. You should identify roughly five or six significant qualities that distinguish each car you show a customer from the others on your lot. Try to personalize such elements to your specific customer's requirements. If you're showing a parent an automobile that they're planning to gift their adolescent, for example, emphasize the car's safety features. If you're exhibiting a car to someone who plans on putting the pedal to the metal early and often after purchasing it, emphasize the performance features that set it apart. The trick is to bring out the correct attributes to make people fall in love with one of the cars you show them.
Specials and promotions should be highlighted.
In an ideal world, a customer will tell you that one of the cars you've showed them is their favorite. You'll be able to tell that they're interested in it and that they'd like to drive it off the lot right now. This is the time to strike while the iron is hot by ramping up your selling abilities. You should mention the car's current price as well as any deals or promotions you're currently running. Some vehicle dealerships offer special end-of-year sales as well as sales throughout the holidays. Other dealers will run automobile promotions at various times throughout the year just for the fun of it. Whatever the case may be, there's a good likelihood that at least one special or promotion is now running. Don't be afraid to address it and explain how it will effect the price of the car a customer wants. If a consumer rejects your early efforts to persuade them to buy a car, let them know you're willing to crunch the figures and negotiate on the price. The goal should be to persuade them to sit down with you and discuss the pricing, which will bring you closer to a sale.
At all costs, avoid putting pressure on customers.
Nothing irritates people more than a pushy and obnoxious salesperson who is always breathing down their neck. Customers will not respond positively to your presence if you make them feel uncomfortable by applying even the tiniest amount of pressure. When you're speaking with a consumer, it's up to you to gauge their reaction and reply appropriately. If kids don't appear interested in seeing automobiles, don't push them because it could backfire. Know when to back off and offer a customer some breathing room. When they're ready to buy, it could be really beneficial to you. They'll recall how comfortable you made them feel when they were "just looking" and return to you to buy a car.
It's critical to understand how to persuade someone to buy something.
It can be difficult to learn how to persuade someone to buy something. It takes several years for a car salesperson to master the skill of doing it. Take a step back and consider how you're currently attempting to sell automobiles. It could be one of the major reasons why you aren't selling as many cars as you would want if you aren't using the method that has been described here. Contact us today to learn more about how we can help you produce auto leads and boost your sales in no time.
How to Increase Car Sales at a Dealership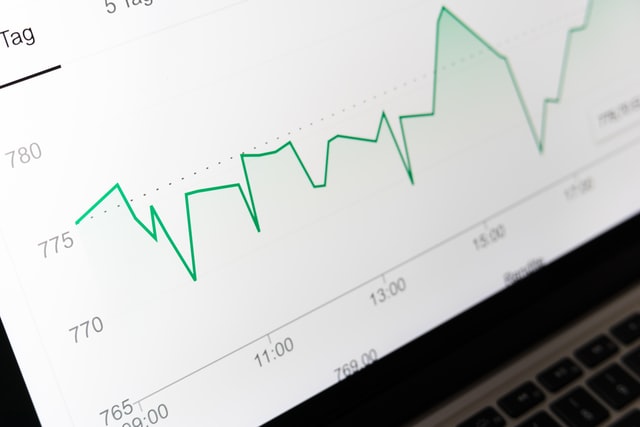 People are buying fewer vehicles, despite the fact that cars are more sophisticated and convenient than they have ever been. However, just because the major American automakers are seeing a drop in sales doesn't imply your dealership has to. The truth remains that millions of cars are sold in the United States each year. You can enhance your income if you have the correct autos for sale and a good sales strategy. Continue reading to learn how to sell more vehicles at a dealership and close deals faster.
Make it Personal
When potential customers enter through the door, they don't want to feel like just another number. You may build quick engagement as a salesperson by knowing the person's name and applying it in your interaction. Although it may appear to be a minor detail, addressing someone by their first name can make a significant difference in the sales industry. It demonstrates that you're paying attention and that you're willing to engage in a meaningful conversation. After you've confirmed their identity, you can ask them questions about their requirements in order to match them with the greatest automobile on your lot. If they say they do a lot of solo highway driving, for example, you can recommend a mid-sized car that gets fantastic gas mileage. Don't waste time trying to persuade people to change their minds. There will always be folks who walk into a dealership solely to look around, and that's perfectly OK. Browsing is an excellent first step in their purchasing process. You can approach these individuals and ask if they require any additional information, but you must determine whether they are interested in purchasing or simply kicking tires. If they don't seem likely to buy—for example, if they don't ask for a test drive or what kind of buyer options are available—hand them your business card. When they're more serious about buying a car, they might phone you. Until then, you can turn your attention to the young couple in search of a baby-friendly SUV today.
Use the BANT Methodology.
This is a follow-up to the previous point to assist in the qualification of sales leads. BANT stands for budget, authority, need, and timeline and is a well-known sales method. Inquire about your possible customer's budget, and then direct them to a vehicle in that price range. Don't try to sell too much. Check to see if the person has the authority to make a purchase. Of course, the car you recommend should meet the client's specific requirements. They are unlikely to desire a compact automobile if they have three children to transport to soccer practice. In terms of timeframe, this refers to whether you can provide the product within a reasonable time frame. It's a major benefit if the car they want is currently at your dealership and doesn't need to be ordered in.
More Information about the Products
You might be a people person who excels at conversing with potential consumers. However, that can only get you so far in some cases. The customer will inquire about the vehicle's features at some point, and you should be able to respond without hesitation. Knowing the product inside and out will help the buyer get confidence. It can also assist you in better recommending a vehicle to a potential buyer based on their desired qualities. Use the fact that you drive one of the vehicles you're selling to your advantage. Use anecdotes about how much mileage you get or how easy it is to find a parking spot in the city. Having stated that, don't invent information about a car. Inform them that you are unclear, but that you will obtain the necessary information for them. Customers will value this more than being deceived.
Find out what they're selling.
In addition to learning everything there is to know about your own dealership's products, you should also be aware of what other dealerships in the area are selling. When a customer tells you about cars they've already looked at, you can offer them the possibilities at your dealership that have similar characteristics and are in the same price range. When doing so, be careful not to disparage rival products or dealerships, as this may leave a sour taste in a customer's mouth. Take the high road, emphasizing only the benefits of what you're offering. Allow your merchandise to talk for itself.
Inform Others About Incentive Programs
Inform the potential consumer of any current vehicle specials or whether the dealership offers competitive financing rates. Tell them how long they have to take advantage of the incentives and give them the freedom to make their selection. You can also provide any additional perks that might appeal to the consumer. Perhaps there is an on-site facility that can service the vehicle at a reasonable price. People love sales incentives, so take advantage of them.
To sell more cars, create a referral program.
This strategy has been proved to enhance auto dealer sales. Basically, you tell your current customers that if they suggest someone to you for a new vehicle, they'll get a better bargain. Some dealerships have had success with internet referral schemes. You send an email inviting them to join the rewards program, and then you reward them for vetted referrals.
Don't be too obnoxious.
An overly aggressive salesperson is one of the biggest turn-offs for clients. If you walk in smelling like blood, your potential clients will notice and leave. Respect that purchasing a vehicle is a serious decision. However, just because you've had a conversation doesn't mean you can't employ strategies to complete a sale. Inquire politely if they'd want to take a test drive or negotiate a price for what they desire.
Don't make assumptions about potential buyers.
Just because a potential customer shows up in a swanky suit doesn't guarantee they're interested in purchasing your most costly automobile. Someone wearing a t-shirt and tattered pants is in the same boat. Try not to judge a book solely on the basis of its cover. Some folks may be willing to pay more on a new car than you might assume. Alternatively, they may be looking for a subprime vehicle loan, which your dealership can provide. With a friendly grin, greet everyone who walks into your dealership and ask how you can assist them.
Organize a Public Event
You can't sell anything if people aren't aware of your business. You may be an excellent salesperson, but that won't help if there isn't any foot traffic. Hosting an event is one approach to become more prominent in people's minds when they're looking for a car. Buy a bunch of hot dogs and hamburgers, put up a grill, and invite folks to your dealership for a bite to eat. You can arrange a car wash to raise money for a local charity or make it a sales-focused event by offering guests a limited-time deal on a new vehicle. In either case, more individuals will remember your dealership's name, which could lead to a sale down the line.
Consider using direct mail marketing.
Due to pricing or finance, some clients may be hesitant to purchase a vehicle. You can, however, target prospects with mail campaigns informing them that their credit would be approved without difficulty. The dealership's name, as well as your name as the salesperson to contact, might be printed on these direct mail pieces. This will relieve your customer of some of the stress and paperwork.
Talk The Talk And Do It
Dress professionally and take care of your personal hygiene, which is an often-overlooked sales tip. While you should not pass judgment on what your customers wear, be mindful that if you have terrible breath or a stain on your jeans, they will. The phrase "dress for success" holds some merit, as first impressions may make or break a deal.
Continuation
Make notes about what was discussed and how likely they are to buy after you've had a chat with someone in person or over the phone. Set aside some time during your day to check in with people to determine whether they're still interested. Don't waste time repeating what you've previously said (review your notes); instead, take them to the next level by explaining why your products are the greatest alternative for them right now. When obtaining a potential customer's contact information, if possible, inquire as to the ideal time of day to call them. Your attention to detail will be appreciated, and you'll be less likely to get an answering machine.
To Sell More Cars at a Dealership, Follow Leads
Getting folks into the dealership is one thing, but closing a transaction is quite another. Your sales can skyrocket if you use a combination of sales strategies and incentives. Finding subprime leads that are more easily converted into satisfied customers is one approach to eliminate part of this work. Contact us today to learn more about how car sales leads can help a dealership sell more automobiles.
How to Boost Your Internet Car Sales to New Heights with Auto Dealer Marketing
In 2022, car dealership sales in the United States will exceed $1 trillion. For players that advertise themselves well, new and used automobile dealerships have the potential to be a profitable venture. However, auto dealer marketing can be challenging. Not many dealerships have the resources to produce professional television commercials, nor do they have a large team to assist them. They can't, however, overlook digital marketing's lead generation capabilities or the relevance of online vehicle sales. So, how can car dealerships use the internet to boost their sales? Here's how to get started.
Know Who Your Audience Is When It Comes to Auto Dealer Marketing
Knowing your target market is an important step that many dealerships ignore, but it's critical for establishing and maintaining lead generation programs. Because car dealerships are small businesses, having distinct consumer personas to target is even more vital. What is the definition of a buyer persona? Your audience is personified into a person with a name in a buyer persona. Melissa Mom or Mark Millennial could be the culprit. All of these buyer personas include specific demographic information such as their age, occupation, and requirements from your firm. Within their target market, most businesses have a number of different consumer personas. While it may appear to be a lot of work at first, you'll be glad you did it. Buyer personas are a great starting point for all of your marketing efforts, whether it's deciding who to send a newsletter or promotion to, what types of social media material to develop, or what to write about in your next blog post. When it comes to sales, developing buyer personas will help you figure out exactly who you're trying to reach. You'll be in a better position to market to them on a more personal level. Using buyer personas as a guide will help you determine if you're bringing in the correct customers, review your current sales leads, and enhance your overall stats.
Ensure that your brand is consistent across all of your digital assets.
"Everyone has a brand, but not everyone manages their brand," according to a popular statement. A brand is a collection of your company's basic values, attitudes, messaging, ethos, and visuals. The difference between amateurs and professionals is having a strong and well-managed brand. The most important aspect of brand management is consistency. Potential clients and consumers want to know what they can expect from you and what they can rely on you for. When your website says one thing, but your Facebook page says something else, and your email marketing looks completely different, you're sending mixed messages. You won't be able to develop trust if a potential customer doesn't have a clear picture of who your firm is and what you value. Without trust, making a sale is extremely difficult. You can build a community of devoted customers in your market if you construct a strong brand that your buyer personas relate to and connect with. Start with the basics when evaluating your brand. Determine the tone of your voice, how you want to make others feel, and what you want to be remembered for. Ensure that your messaging is consistent across all platforms, including your website and social media accounts.
Focus on a few social media networks and make sure they're well-managed.
Most car dealerships do not have a large marketing department to back them up. A dealership's social media department is made up of one or two people. Doing a few things well is more effective than doing everything okay. Assess your buyer personas and determine which social media platforms will best reach them. It's fine if you only have a Facebook and Instagram account, or if you only have a Facebook and LinkedIn account. While claiming as much digital real estate as possible for your brand is always a good idea, it's preferable not to do it all if you can't manage it and it ends up being a negative for your brand. Another blunder made by car dealerships is using social media as a platform to promote all of their new vehicles, promotions, and events. While it's crucial to advertise your brand on social media, there's a right way to do it and a wrong way to do it by constantly flooding people's feeds with updates. This type of social marketing will result in unfollows and leave a terrible impression on potential clients. Simply developing and paying to promote an event on Facebook for a week to a certain demographic, as well as a few quality updates sharing relevant information and perhaps a new blog about car care, will go you a long way in the long run. Share industry influencers' selected content. Choose stories that keep your readers up to date on new vehicles, recalls, and other industry developments. To increase trust and authority, share good customer reviews and other user-generated material. Share high-resolution photos and videos of new inventory that stands out. The information should be angled in such a way that your audience can better grasp how the product will meet their needs. If you want to increase your online car sales, don't overlook email marketing. One of the most tried-and-true digital marketing methods for producing leads is email marketing. Dealerships can use email marketing to stay in touch with their customers and nurture leads. When you don't employ paid email lists, email marketing is the most effective. Quantity is less important than quality. Obtain organic contact information by using methods such as website opt-ins, social media marketing, and incentives such as offers and assets. Segment your email lists and send targeted emails to certain audiences. Make your emails as personalized as possible. Determine which days of the week and hours of the day your target audience is most receptive.
Have a Website That Is Both High-Quality and High-Functioning
For most firms, your website serves as the digital brand's home base. Customers go to your website to learn about you, and they rate you based on how well it performs, what it says, and how it looks. Because it is the primary location for clients to examine inventory, a website is very vital for car dealerships. As a result, dealerships must have a website where information can be found quickly and easily. One of the initial steps in nearly everyone's car-buying adventure is to browse an online inventory. You'll lose a sale if a potential consumer can't simply browse your goods or figure out how to contact you.
Produce useful content
This suggestion applies to all aspects of your marketing operations. Content is at the heart of all forms of digital marketing. It's the copy in your newsletter, the image you post on social media, and your website's "about us" section. In today's digital marketing landscape, content reigns supreme. However, many car dealerships fail to create material that is beneficial to their customers or provides them with something of value. Successful internet marketing initiatives start with your target demographic in mind. However, it can be difficult to determine how a tutorial video or ebook guide leads to sales. Many dealership owners disregard it as a waste of money. Bring something new to your audience's attention. Find out what they require and what they are not receiving, and then fill in the gaps. Videos, infographics, lists, and guidelines are all good options. Make a strategy for not only creating but also distributing content. What good is having the best piece of content in the world if no one sees it? Don't assume that just because you posted something, it will be found. Include information in emails, send it to members of the local media, and publish it on third-party websites. Invest in a few high-quality pieces of content and make sure they're widely distributed. It will be more valuable than hundreds of generic bits of content.
Observe the outcomes
Only by continuously tracking the same KPIs can you determine whether or not an auto dealer marketing plan is successful. You can discover that a method you believed wasn't working was actually working by tracking KPIs. But in a more subtle way than you expected, and at a slower pace each month. Alternatively, you may discover that a technique you thought was responsible for an increase in online auto sales was not. The only way to evaluate your marketing efforts, make changes, and improve campaign outcomes is to track results. Knowing your stats will assist you in setting reasonable and attainable objectives. Do you require assistance with your marketing campaigns? We're here to assist you! To get in touch with us and learn more about how we can help you get the leads you need, click here.