Why partner with SimpSocial?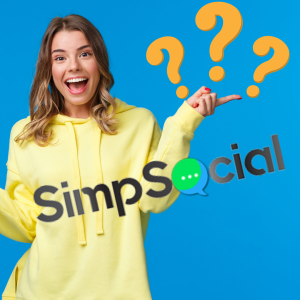 Some things in the marketing industry will never change, despite the fact that it grows rapidly every year. One of these is successful marketing. Even if you offer the best goods and services available, your business may fail if you are unable to connect with your target market. Keep up with the times if you want to succeed in today's ever-evolving environment. The fiercely competitive world of the car business is the place where this is most obvious. Count on SimpSocial to put your company on the road to success.
The beginning of a new automotive era
Like other technology fields, the automotive business is always evolving to meet consumer needs. The process of buying a car is about to undergo a major transformation, and dealerships may soon see a decline in traffic in favor of online shopping. Being at the forefront of technology is more crucial than ever as EVs (Electric Vehicles) become more widely available.
Why Choosing SimpSocial Is the Greatest Decision You'll Ever Make
You might say we've made a name for ourselves in the field of social media advertising with a 99% efficacy rate. The target audience of today doesn't watch television with an open mind to a well-placed commercial's sales pitch. We are equipped to effectively reach your clientele on the many social media channels where they are active.
Using Data Research for the Best Outcomes
Market research teams used to meet for hours at a time to figure out the best method to reach potential clients. The game has changed today. Even though market research is still being done, it is based on data that has been gathered, allowing us to target the correct audience at the right time. There is no longer a "throw stuff at the wall and see what sticks" mentality. There is only one implementation strategy that can be relied upon to work.
Better Content is Achieved by Innovative Thinking
Our crew is extremely motivated and aware of the need for the best possible outcomes. Our team includes specialists in design, animation, and direction. We have worked with prestigious firms like BMW and Bentley, and we can also get the best outcomes for your business.
SimpSocial will assist you in connecting with your clientele in ways you might not have anticipated. Even if the automobile industry has been changing, the desire to succeed and be the best will always be present. Visit SimpSocial.com to learn more and get moving toward a fresh start.
---
Back to Blog