WHERE TEXT MESSAGING CAN ASSIST AUTO DEALERS IN SELLING CARS FASTER!
HOW MANY TIMES HAVE YOU HAD A PHONE CALL APPEAR ON YOUR SCREEN ONLY TO HIT THE DECLINE BUTTON?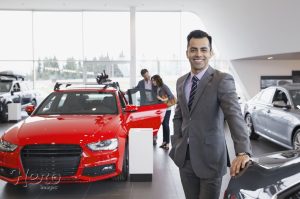 How frequently do you hit "delete" on that obnoxious marketing email that arrives in your inbox? Consider how frequently you read your texts. Isn't it true that you at least give each one a cursory glance? That's why text messaging is such a powerful marketing tool for auto dealers looking to sell more cars, and sell them faster! Though your dealership may currently rely on more traditional marketing techniques to generate new leads, it's critical to evolve and adapt. SIMPSOCIAL's auto dealer text messaging is the answer to making your job easier, generating more leads, and eventually selling more cars.
HOW CAN TEXT MESSAGING FROM AN AUTO DEALER HELP ME?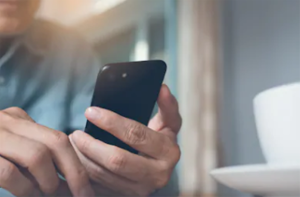 SIMPSOCIAL's vehicle dealership is on the rise.
Many people nowadays prefer texting to making phone calls or even sending emails. Our Text Ninjas at SIMPSOCIAL employ artificial intelligence to communicate with thousands of clients each day and give the greatest outcomes. To assist YOUR auto dealership in driving sales, we specialize in lead creation and client follow-up. The key to beating your local competition is to use automotive text message marketing.
Another advantage of text messaging for auto dealers is this. You can be sure that when your potential consumer receives a text message, their phone will beep or vibrate, which is more than can be stated for email.
Furthermore, if a potential purchaser has a query about a specific automobile, they will know who to contact. All they have to do is send a simple text message from their phone. It doesn't get any easier than this. All day, every day, we keep our phones in our pockets or purses. We can also text at any time and from anyplace. There's no need to leave the house to call the dealership with your query. Instead, customers can text whenever they want. (Don't worry, we won't find out if you text during the meeting.)
It also works both ways. How many times has a potential client assured you that they would think about it and then disappeared? It might just seal the sale if you can text them a delicate but convincing follow-up message. A SMS relieves the client of the strain that a phone conversation imposes, while also being more personal than an email.
CUSTOMERS ARE ALREADY GETTING INFORMATION FROM THEIR PHONE. WITH THE POWER OF SIMPSOCIAL, ALLOW THEM TO TURN TO YOU RATHER THAN A COMPETITOR.

HOW DO TEXT MESSAGES ASSIST AUTOMOTIVE DEALERSHIPS IN SELLING MORE CARS?
What role does text messaging play at your auto dealership? Text messaging may be used by car dealerships in a variety of ways, including updating consumers about deals, following up with leads, soliciting reviews, and more. These are just a few examples of how SIMPSOCIAL clients have used text messaging to grow their businesses dramatically.
INFORM CUSTOMERS OF PROMOTIONS
You're probably aware that sales are an excellent strategy to attract customers to your dealership. However, how are you informing folks about your most recent promotion? To notify leads about your latest deals, try employing text messaging. Is it time for your big blowout sale at the end of the year? Or are you trying to get rid of some stock? A text message with a notification could be all they need to walk in the door and drive away with a new car.
CONTINUE TO FOLLOW UP ON LEADS
A brief text message is a great method to stay in touch with a potential client who has expressed interest. To tempt them, provide a snapshot of the car they're interested in, or sweeten the deal.
REQUEST REVIEWS
Beyond sales, text messaging can assist your dealership in achieving other objectives. You may, for example, send an SMS to a satisfied customer asking them to leave a positive review on your dealership's website. You might even give them a 10% discount on their next service in exchange for a great review. Consider the possibilities! The possibilities for auto dealer text messaging are virtually limitless. The best part is that messages can be customized.
SIMPSOCIAL

lead generation
TEXT MESSAGES FOR CAR SALES AT THE BEST PRICE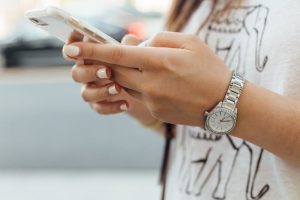 You can utilize SIMPSOCIAL to text potential consumers about a new promotion your dealership is providing, or to connect with a past client about a new vehicle update you know they'd be interested in. Rather to using typical mass advertising or marketing tactics, text messaging allows you to reach real leads personally.
Some of the top vehicle sales text messages are as follows:
"By giving low prices on our 2020 models, we're making way for our 2021 inventory!" Come in today and save $5,000 on a new vehicle!"
Alternatively, "Happy New Year!" Come check our holiday offers on our brand-new cars at (insert dealership name here)!"
You may even make your message unique. "Hello Kim, I hope you had a wonderful weekend," for example. We still have the 2018 Toyota Camry you loved, and if you're still interested, I can get you a wonderful offer!"
The idea is to make an incredible offer that your potential client can't reject. The better your SMS message is, the more individualized it is.
AUTO DEALERS' USE OF FACEBOOK MESSAGING
Text messaging isn't the only way to communicate with prospective customers. Did you realize that you may convert casual online surfers into leads for your dealership by using Facebook messaging? Facebook messaging is just another way to communicate with your next lead directly. The next stage is to use Facebook for automotive marketing.
Facebook advertisements can also help you reach an audience that you wouldn't normally be able to reach using traditional marketing methods. SIMPSOCIAL leverages Facebook's advertising platform to assist dealerships in selling more cars and engaging directly with automotive customers via direct messaging. As a result, your dealership will be able to sell more cars in a shorter period of time. Automotive Facebook marketing can assist you in growing your business and achieving your objectives.
SIMPSOCIAL

TEXT MESSAGING FOR AUTO DEALER
We can assist you in generating more leads and competing with other dealerships in your area. SIMPSOCIAL can help you generate leads and schedule appointments. All you have to do now is finish the task and sell the automobiles! If you use SIMPSOCIAL, you can free up the rest of your team to complete their jobs, not to mention make their work MUCH easier. Allow our Text Ninjas to handle the heavy lifting for you! To discover more about how SIMPSOCIAL's automobile text message marketing services may help you drive sales through the (sun)roof, contact our team now!
---
Back to Blog