WITH LIVE VIDEO CONFERENCING, YOU CAN SELL MORE CARS.
Have you tried live video conferencing with your clients? You should be if you aren't already. We all Facetime on a regular basis these days, so we're used to video talking on our phones. Why not use this strategy to sell autos as well? One-click live video conferencing allows you to have face-to-face conversations with customers, allowing for a more personal connection and, eventually, a sale.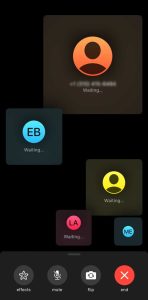 We designed our own live video conferencing technology for automobile dealers at SIMPSOCIAL. It's one of the quickest, easiest, and most exciting ways to rapidly and easily sell more cars (even during a pandemic.) Don't lose out on the chance to get a leg up on the competition by starting live video conferencing with your customers right now.
LIVE VIDEO CONFERENCING'S SUCCESS
We're all on Skype, Zoom, Google Meet, or another video conferencing tool all of the time these days. Because of the pandemic, even older generations who were previously hesitant to use these apps now do so on a regular basis. We utilize these platforms to keep in touch with friends and family and to interact with them. In 2021, getting together with friends for a virtual happy hour is the new normal.
Not to mention that many of us who are able to work remotely are also accustomed to participating in virtual online meetings on a daily basis. But we don't simply use video calling for entertainment or work. We've also come up with new methods to use video calling: many individuals use Zoom or another platform to check in with their doctors or even have therapy appointments.
According to one research, nearly a third of people use live video to communicate with a company, brand, or service provider. This pattern does not appear to be slowing down post-pandemic. Consumers have adapted to this new digital way of life, and many of them favor, if not prefer, it to conducting business in person.
So why shouldn't the automotive sector use a similar video conferencing technology to sell more cars as well?
FOR THE AUTOMOTIVE INDUSTRY, LIVE VIDEO CONFERENCING
We all know that clients prefer to do business from the comfort and security of their own homes now more than ever. Car sales, unfortunately, are one of the most difficult to secure online. One-click live video conferencing is our solution. When it comes to harnessing the benefits of live video conferencing, the automotive industry is significantly behind.
When it comes to auto sales, we already know that digital retail is the way of the future. In order to meet the expectations of customers, the automotive sector must innovate and evolve as the times change. SIMPSOCIAL assists our clients in not just adapting to the issues that car dealers face, but also in growing.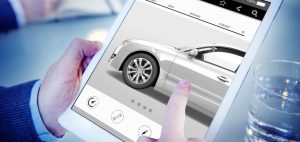 Live video conferencing is the next step in digital shopping. In the coming years, live video conferencing will undoubtedly play a significant role in the automotive industry. Face-to-face interaction between car salesmen and car-buying consumers is one component that can be lost in digital retail. This link fosters confidence and, in many cases, aids in the finalization of the transaction. In 2021, just as lead generation is different, so are the strategies for making a sale.
FOR THE AUTO INDUSTRY, THE BENEFITS OF LIVE VIDEO CONFERENCING
If you're still not convinced, consider the following advantages of video calling in the automobile industry: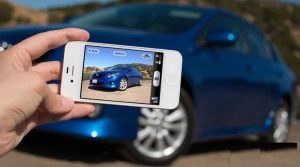 The personal relationship between the salesman and the customer is one of the most crucial components of selling cars. You won't miss out on this relationship if you use live video conferencing. You may talk to your potential client in a secure and personal manner, answer all of their questions, and close the deal.
A video call allows you to show a customer the automobile they're interested in in a much more engaging and dynamic way than simply giving them images.
TAKES ADVANTAGE OF DEALERS' STRENGTHS
Many car salespeople are at their best when they are able to strike up a conversation with potential customers in order to close a deal. When it comes to selling cars, video conferencing allows salespeople to focus on their skills without having to make many adjustments.
SIMPSOCIAL

CONFERENCE
SIMPSOCIAL's live video conferencing is a solution created for auto dealers, with the pandemic still affecting how we do business. This is how you can perform digital retail while still having a salesperson on hand to assist customers in making decisions. With SIMPSOCIAL Meet, you'll be a step ahead of the competition when it comes to live video conferencing with consumers.
SIMPSOCIAL

MEET: HOW DOES IT WORK?
It's as easy as scheduling a meeting with your customer to go live, and then sending them the link. They only need to click the join link to get started. They don't even need to have an app installed on their phone. It's that simple. This isn't just for your tech-savvy clients; anybody and everyone can benefit from it.
Apart from shaking hands to celebrate the sale, you can do everything you would in a regular meeting! Show off your inventory, offer them a detailed look at a vehicle, let them hear the engine, and answer all of their questions – all in real time. You can check to see if they have a trade-in while you're on the phone. While on the phone, you may even text the customer a credit application and finalize the purchase.
All you have to do now is schedule your pickup or delivery.
auto sales with video conferencing internet
SIMPSOCIAL

LIVE VIDEO CONFERENCING WILL KEEP YOU A MILE AHEAD OF THE COMPETITION.
When it comes to selling automobiles, many auto dealers are stuck in the past and are hesitant to embrace new technologies like Facebook advertising and text messaging with clients. Live video conferencing will be one of the most persistent trends in car sales in the next years. When it comes to innovating to satisfy the needs of clients, don't let your rival or Carvana leave you in the dust. Instead, speed off into the sunset with the commission from the live video conference sale you just made!
---
Back to Blog