WHY WILL YOUR AUTO SALES TEAM WOULDN'T COLD CALL IN THE NEAR FUTURE?
How do successful car salespeople generate leads? The answer to this question is no longer the same as it once was. For many car salespeople, cold calling was a way of life. However, in 2021, cold calling will no longer suffice. Why waste time on inconvenient, uncomfortable sales calls with people who may or may not be interested when you can more effectively target your audience?
As the automobile industry evolves, vehicle salespeople must adapt their strategies as well. Nowadays, one definite technique to obtain vehicle leads is through social media marketing and advertising. Did you know that salespeople who use social media outsell their peers by 78 percent? Car salespeople, say it with me: social selling is the new lead generating. Let's talk about how a good automobile salesman in 2021 generates leads.
HOW DOES A PROFESSIONAL CAR SALESMAN PRODUCE LEADS?
It's something we see all the time. Too many vehicle salespeople and dealerships still rely on out-of-date marketing techniques. Traditional tactics include television and radio commercials, billboards, and newspaper advertisements, to name a few. When you're watching TV, how many commercials for car dealerships do you see? However, far too few car salespeople and dealerships use social media marketing. There's a reason it's called the digital age. Facebook is where your leads are. Why aren't you with us?
Simply having a presence on Facebook and other social media platforms is enough for some car salesmen and auto dealers. Maybe they have a business page where they post photographs of available vehicles, content, or information about their most recent transaction. Others, on the other hand, employ a completely integrated social media strategy that includes ads, lead generation, and consumer engagement. Which type of vehicle salesperson would you prefer to be?
A good car salesman understands that Facebook can assist him (or her) in selling automobiles. Yes, it's true. In fact, one of our SIMPSOCIAL clients paid $860 on Facebook advertising and ended up selling ten cars. That works out to just $86 per car sold! It's less expensive than making a TV commercial and has a higher return on investment. Furthermore, Facebook advertising increases brand awareness, leads, and, yes, sales.
CAR SALESMEN'S SOCIAL MEDIA MARKETING
Are you prepared to outsell your competitors and sell more vehicles? Here are some of the top auto salesman social media marketing tips. Each of these suggestions is intended to assist you in generating more leads by utilizing social media.
FOR AUTOMOTIVE, USE FACEBOOK LEAD ADVERTISING
For the automobile business, Facebook offers Facebook lead advertising that make it simple to gather information from potential leads. This is because Facebook forms may be pre-populated with a user's contact information, making them more likely to accept to share it with you.
ACT QUICKLY ON YOUR LEADS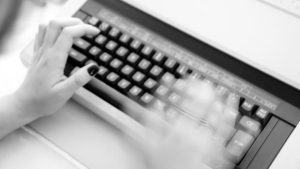 But, you might wonder, what happens next. SIMPSOCIAL is a solution to this problem. We have exclusive text messaging software that allows you to initiate a text message discussion with your lead as soon as they fill out the Facebook lead form. Because your response will be so swift, you will have a better chance of converting your lead into a customer. Our attention spans are short these days.
"Wait, a text?" you might be wondering. "You didn't make a phone call?" That's correct. A text message is far less intrusive and natural than a phone call as a follow-up to a Facebook lead form. What if a lead clicks on your Facebook ad while in the middle of a crucial business meeting, and then their phone rings? Oops. A text is a kinder, but no less effective, method.
Another advantage? Texting allows you, the auto salesman, to communicate with multiple leads at the same time. (Don't worry, we're not going to tell.) You can't do it over the phone. More autos are sold as a result of texting. It's a proven fact.
PERSONALIZE IT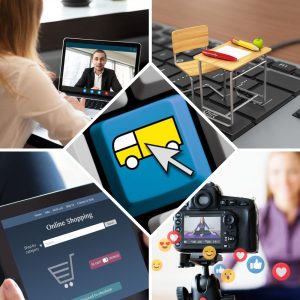 What's the best part? Each of your leads receives a unique text from us. We may, for example, give the lead's initial name and the vehicle model that persuaded them to click on the ad. "Hello Susan, I noticed you were interested in the 2019 Ford Escape! Do you have any questions concerning the vehicle that I can answer?" Right away, your lead will feel valued and have a natural sense of trust in you.
BE PREPARED TO REMOVE THINGS FROM THE INTERNET.
It's time to take things offline once you've established a relationship with your social media lead. You can offer a visit to the dealership, a phone call, or a test drive once you've established a rapport with your potential client.
APPLYING TOO MUCH PRESSURE OR PRE-QUALIFYING LEADS IS NOT RECOMMENDED.
We've covered a lot of ground when it comes to social media marketing. Let's talk about something you should never do. Don't ask your Facebook leads too many inquiries about their credit score or how much money they have for a down payment straight soon. You don't want to scare a lead away too soon, and Facebook leads aren't as committed as someone who walks into the dealership straight away.
automobile salesman on social media
TO MAKE SURE IT'S WORKING, USE ANALYTICS.
Remember to track the success of your Facebook advertising and other social media marketing strategies using analytics. We'd like to know how much it has aided you in selling more cars.
AUTO LEADS FROM SOCIAL MEDIA
Get in touch with SIMPSOCIAL today if you're ready to start finding your own car leads through social media. Don't bother
---
Back to Blog