DIGITAL RETAIL WILL CONTINUE TO EXIST.
The digital retail era will characterize the decade of the 2020s. Digital retail is more crucial than ever before in the COVID-19 era, notably in the auto sector. Customers are increasingly using the internet to seek for their next automobile as the internet has taken over our life.
For consumers, the epidemic has simply accelerated this process. Not only has the future of car lead generation changed, but so has the world of vehicle shopping. Some dealerships are wary of the move, but this is a mistake. Rather than seeing digital retail as a threat, think of it as an extension of your showroom that assists you in closing the deal.
Clients (and potential clients) are now more than ever doing as much of their buying online as feasible. So, how does this affect the car industry? It means your digital shop must be as high-end as the automobiles you sell. An outstanding digital retail experience is the answer if you want to increase your reach and keep your present customers.
WHAT IS THE DIFFERENCE BETWEEN DIGITAL RETAIL AND OFFICIAL RETAIL
What is the definition of digital retailing? Your consumer can complete as much of the car-buying process as possible via digital retail. It's about a lot more than just putting up a basic website with your inventory so your consumers may shop for a new automobile on the internet. No, it's a lot more participatory and individualized than that.
You may also access a larger audience of potential customers with digital retail. Customers nowadays know exactly what they want before they walk into your dealership. According to Autotrader, 88 percent of car buyers do their research online. That is why, much like your dealership, your website and complete online experience must be top-notch.
Finally, digital retail allows your consumer to complete as much of the vehicle-buying process online as they want, whenever they want. It assists your consumer in making the least stressful, easiest, and most delightful transaction possible.
Customers may now build their deals entirely online, including payments, valuing their trade, reviewing and pricing add-ons, submitting a financing application, and even texting with a dealer (or another method of communication.)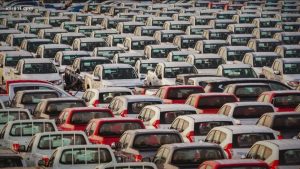 FOR CAR DEALERS, HOW DIGITAL RETAIL WORKS
Despite the fact that most consumers prefer to begin their car-buying process online, they frequently want to visit the dealership to seal the sale, see the vehicle in person, and sign the paperwork. It's critical for car dealerships that the digital retail experience flows smoothly into the in-person experience.
The online and in-person purchasing processes should be as similar as possible. Nothing irritates a potential vehicle buyer more than spending a significant amount of time online navigating through the sales funnel only to have to start over once they arrive at the dealership. For the consumer, the digital shopping process should foster confidence and transparency.
Car dealerships benefit from digital retail.
DEALERS BENEFIT FROM DIGITAL RETAIL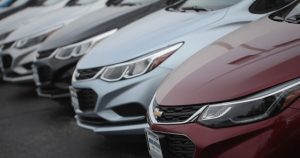 Customers profit from digital retail, but auto dealers benefit as well. Though auto salespeople may feel as if they are missing out on some of the process, this does not have to be the case. In fact, it can be extremely beneficial to automobile salespeople. When someone visits your dealership after spending time on your website, you now have a wealth of knowledge to work with instead of a stranger. This saves you time and gives you with a wealth of buyer data ahead of time.
In this approach, your website does not take the role of your showroom or salespeople. It simply makes everyone's job easier!
IN THE AUTOMOTIVE INDUSTRY, DIGITAL RETAIL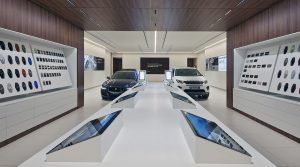 Let's face it: digital retail in the car business may be difficult. After all, buying a car is a significant investment. It's a lot more than just clicking "add to cart" on that $25 t-shirt you've been coveting on Amazon.
However, if you use digital retail appropriately, it can help you boost your dealership's auto sales, CSI scores, and gross profitability. It also enhances your relationship with your customers and, in the long run, makes them happier. Isn't that appealing? So, how can you make the most of digital retail? Let's talk about the three pillars of automobile digital retail: technology, personalisation, and connectivity.
TECHNOLOGY
Without technology, you won't be able to provide a good digital retail experience to your customers. SIMPSOCIAL assists your dealership in using text messaging to sell more cars, more quickly. Your salespeople may text potential clients to answer questions about the inventory they're looking at online without having to come into the dealership or even make a phone call. Technology could be the game-changer that propels your dealership to the top of the market.
PERSONALIZATION
Personalization is so common these days that buyers have grown to demand it. Many shopping websites, for example, use algorithms to offer users what additional things they might be interested in based on their browsing history. Perhaps your website can remember which autos the user has previously viewed and present them with similar possibilities in their price range. Allow consumers on your site to narrow down their choices depending on a range of parameters, such as their monthly budget, the size of vehicle they want, and more.
CONNECTION
It's critical that you don't let the digital retail process obliterate the personal connection you have with your customers. It's all about trust when it comes to buying a car. A vehicle is a significant investment, and customers must have confidence in the company from which they are purchasing it. You may still use the internet to build a meaningful and trustworthy relationship with your customers! Audiences have a natural tendency to trust a well-designed website that offers all of the information they require. Furthermore, that information should be easily accessible. Direct contact information for your dealership should be the easiest to locate.
SIMPSOCIAL

 RETAIL DIGITAL MARKETING
Try collaborating with SIMPSOCIAL if you're ready to bring your dealership into the year 2021 and improve your digital retail experience. We provide a customized, convenient shopping experience for your leads with our patented text and Facebook messaging technologies.
---
Back to Blog