WHAT ARE YOUR OPTIONS FOR HOLDING YOUR SALES TEAM RESPONSIBLE FOR VIRTUAL SALES CALLS?
The automobile business, like many others, is transitioning to a virtual and digital environment. During this transformation, many auto dealers are grappling with the issue of sales accountability. What is the best way to hold your sales staff accountable for virtual sales calls? SIMPSOCIAL has the solution. Managers can keep an eye on their salespeople thanks to our ground-breaking technology. You can see when they're on video calls, phone conversations, or even messaging leads, that's right. You'll be able to hold your salespeople accountable in this way. You can also jump on a call and assist them with the sale if they need it. You need SIMPSOCIAL in your life if you want more sales accountability at your auto dealership.
What is the definition of sales accountability?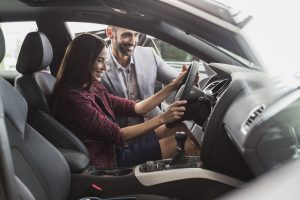 WHAT DO YOU MEAN BY SALES ACCOUNTABILITY?
Sales accountability refers to how managers work with their sales teams to ensure that everyone is on the same page in terms of goals and expectations. The word "accountability" has a negative connotation, yet it refers to much more than simply holding someone accountable when something goes wrong. It's not just about the numbers when it comes to accountability. It's all about how your staff spends their time on a daily basis.
We believe in sales responsibility at SIMPSOCIAL, and we help our auto dealer clients accomplish it within their own teams. We accomplish this with our cutting-edge technology, which allows managers and salespeople to stay on the same page — literally. Our software allows managers to keep track of what their teams are doing at all times.
SIMPSOCIAL

: HOW TO IMPROVE YOUR SALES ACCOUNTABILITY
One of the most difficult aspects of managing a sales team is holding them accountable for following up on their leads, as every manager knows. The best managers, according to Forbes, ALWAYS hold employees accountable. When you add virtual sales calls to the mix, accountability becomes much more difficult. When so many components of the sales process have gone online, even the most seasoned managers may find it difficult to hold their salespeople accountable.
"What does my sales team do all day?" you might think. "How many sales calls do they really make?" or "How many sales calls do they really make?" SIMPSOCIAL can assist you in finding answers to these questions.
The opportunity for car dealership owners or managers to supervise their sales team is one of the many advantages of using SIMPSOCIAL. You can check how many of your salespeople are participating in live video conferences, sending SMS, and making phone calls. Our tracking software displays the salesperson's identity, if they are on a video or phone conversation, the texts they are sending, and the prospective lead they are conversing with.
Accountability for sales calls
make your sales more accountable
There's no need to keep checking in with your salespeople or hovering over their shoulders while they're working. No conflict arises as a result of our monitoring strategy. You can even listen in on their conversations while outside the dealership! This tool helps you accomplish your job as a manager and encourages your salespeople to do theirs as well.
Plus, if you'd like, you may jump on and assist with a sales call yourself. You'll adore SIMPSOCIAL's monitoring tool if you believe in sales accountability for your team. It's the best tool many sales managers have ever used, according to them.
HOW DO YOU HOLD YOUR TEAM RESPONSIBLE?
I lead my own team at SIMPSOCIAL and am known for being a CEO that is very hands-on. I have some suggestions for holding your team accountable. Here are some tried-and-true ways for achieving success.
PROVIDE THE SUCCESS TOOLS
Giving your sales team the tools they need is the greatest way to ensure their success. SIMPSOCIAL manages your dealership's advertising, follows up with leads through text, and schedules appointments for you. All that's left for your team to do now is close the deal. We make it a lot easier for your sales force to sell more cars in a shorter amount of time.
CHECK ON THEIR PROGRESS
Keep track of how your salespeople are following up on leads using SIMPSOCIAL's monitoring tool. As needed, jump on calls and provide your team with the feedback they require to succeed.
PROVIDE EXPLICIT REWARDS AND CONSEQUENCES
Finally, establish clear expectations and provide incentives and/or penalties for salespeople who achieve or even exceed them.
THE FUTURE IS IN VIRTUAL SALES CALLS.
If you're thinking to yourself, "Well, this all sounds cool, but my dealership doesn't use live video conferencing with consumers," then you're in for a rude awakening. It's time to give SIMPSOCIAL's live video conferencing a shot. Virtual sales calls are the way of the future in sales. We now use Zoom and Google Meet for anything else. Why not offer automobiles as well?
You're missing out on significant business if you're not currently doing virtual sales calls for consumers who prefer doing things online rather than visiting the dealership in person. Although in-person sales visits aren't necessarily dead, it's time to start using live video conferencing for those who have become accustomed to purchasing from the comfort of their couches during COVID.
Customers' virtual sales calls
Calls to virtual salespeople
The nicest thing about SIMPSOCIAL's virtual sales is that you have options. To communicate with leads, your salespeople can use live video conferencing, normal phone calls, or even texting. SIMPSOCIAL allows you to communicate with your customers in whichever way they desire.
SIMPSOCIAL Meet, our live video conferencing tool, is the most recent technology we've developed to assist auto dealers sell more cars. No one needs to install an inconvenient third-party app on their phone. Simply send a link to your lead via text message. They're in! They click, and they're in! It's similar to a Zoom meeting, but it's more simpler. Live video conferencing isn't only the way to sell vehicles in the future; it's now here. You're in the past if you're not using video calls to sell cars.
HOLD YOUR SALES TEAM RESPONSIBLE FOR SUCCESS.
It's time to use SIMPSOCIAL if you're an auto dealer or sales manager who wants to hold your sales team accountable for their outcomes. Get in touch with SIMPSOCIAL today to learn how we can help you sell more automobiles!
---
Back to Blog