HOW WILL AUTO DEALERSHIPS ADAPT TO THE CUSTOMER NOT BEING IN THE STORE?
The COVID-19 pandemic has already had a significant impact on how we conduct business. The truth is that the digital retail age had already begun; the epidemic only accelerated it. One of the numerous issues we have in the car industry is that dealerships are losing clients who used to shop in-store. This means that auto dealers will have to think outside the box when it comes to scheduling appointments to see potential customers within the showroom. When it comes to generating leads, gaining more clients, and ultimately selling more cars, you must be inventive.
Are you prepared to face the challenges of the year 2021? Your dealership will not survive if it does not adjust to this reality. Fortunately, SIMPSOCIAL is ready to assist you in overcoming these obstacles and exceeding your dealership's objectives!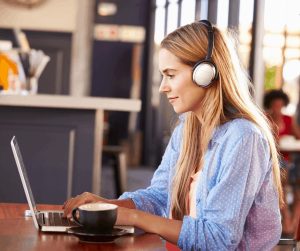 WHAT ARE THE BEST WAYS TO FIND AUTO DEALERSHIP LEADS?
Let's start with how to get leads during these difficult times. The days of cold-calling are long gone. To attract leads, today's successful car dealerships employ digital marketing methods. Don't just use billboards to target clients who are traveling down the local highway. That's the way it used to be done in the auto industry. Instead, go where your clients are most likely to be: on their phones. And, more importantly, on Facebook.
The previous methods of obtaining leads will no longer be effective. It's time to experiment with new strategies. You would not be reading this if you didn't already know that. The good news is that SIMPSOCIAL conducts all of the legwork for you when it comes to lead generation.
AUTO DEALERSHIP ADVERTISING ON

FACEBOOK

AND INSTAGRAM
SIMPSOCIAL uses Facebook to display potential clients in your area your current discounts and greatest inventory. Some dealership owners dismiss social media advertising as ineffective or wasteful, although this is far from the case. Instead of the other way around, advertising on social media allows leads to find you. This frees up your salespeople to focus on their jobs and close deals instead of chasing down leads that don't turn out.
Contact SIMPSOCIAL today if you're ready to attempt Facebook and Instagram marketing for your dealership. We manage every aspect of the campaigns for you, including campaign selection, ad creation, inventory uploading, appointment reminders, and customer follow-up, among other things. You could say we're the specialists in social media advertising for car dealerships, with over $30 million in Facebook and Instagram ad experience.
buy a car from an instagram dealership
SIMPSOCIAL is on Facebook.
The only issue with using social media to market and advertise your dealership is the massive volume of leads you'll have to follow up on. But don't worry, we've got you covered there as well.
SIMPSOCIAL's text ninjas follow up with your leads and acquire all the information that your dealers will need to assist complete the transaction (with a little help from artificial intelligence). This enables our staff to provide dealers with ready-to-buy customers. Texting is the quickest, simplest, and most cost-effective approach to filter down your prospects. Plus, who these days doesn't enjoy texting? Emailing is ineffective compared to texting. SMS open rates have been shown to be as high as 98 percent, compared to only 20% for emails, according to research. Furthermore, texting is far less intrusive than calling.
Our team follows up on a large number of leads. We send those ready to buy clients directly to our dealers to make the phone call after we locate potential customers who are showing "signs of life" and are ready to make a purchase.
HOW DO YOU GET MORE CUSTOMERS WITHOUT THEM VISITING YOUR STORE?
Don't worry if the prospect of having fewer consumers at the dealership in the future makes you nervous. Without even setting foot inside your dealership, we've got lots of suggestions to assist you close the deal.
CONCENTRATE ON DIGITAL RETAIL
When it comes to vehicle sales, digital shopping is the way of the future. This transition, however, is unsettling for many auto dealers who are accustomed to conducting business in person. Don't be afraid. There are numerous fresh and intriguing ways to sell automobiles. Get ahead of the competition and leave them in the dust with innovative digital methods that help you identify clients and sell cars in a modern, customer-friendly manner.
Even if the pandemic goes away, the age of digital retail will continue to exist. That is why a band-aid solution will not suffice. The name of the game is adjusting and adapting.
CONFERENCE VIA VIDEO IN REAL TIME
Live video conferencing with customers is one method dealerships can adjust to not having the customer in-store. SIMPSOCIAL enables live video conferencing with a single click. Meet enables you to converse with customers in the same way that you would in person. We're all used to being on FaceTime or Zoom all of the time these days. Why not use video chats to sell automobiles as well?
There's no need to install an app. Simply send a link to your client, and you can get back to doing what you do best: closing sales. While you're conversing, take them around the showroom, offer them a closer look at the vehicles they want, and even SMS them a financing application. You'll only have to plan a pickup or delivery for their ideal car, and you'll be done.
SIMPSOCIAL is a text message marketing company that specializes on auto dealerships. Not everyone will want to participate in a live video conference. However, these days, EVERYONE sends a text. Some customers will feel better at ease messaging a query. In the end, texting allows you to sell more cars, more quickly.
SIMPSOCIAL
SUPPORT FOR DEALERSHIP MARKETING
We understand that change is difficult. That is why SIMPSOCIAL is here to assist you. SIMPSOCIAL has evolved to meet the challenges of today's automotive sector. It does not, however, have to be tough. Consider using SIMPSOCIAL to assist your dealership in generating leads and gaining more clients.
After all, if you don't change, your dealership may not last another decade. In 2020, automobile sales plummeted. That means the competition for those key leads and revenues is even tougher. In a post-pandemic society, however, more people than ever prefer to go by car. This indicates that the leads are available. All you have to do now is locate them.
SIMPSOCIAL is constantly innovating to address the current difficulties in the automotive business and to assist dealerships in achieving their goals. We're always inventing and adapting to help YOU sell more automobiles, from our text ninjas to the latest video conferencing technologies. Your salespeople clinch the deal after we discover the leads and gather information for you.
---
Back to Blog